Travel by motorhome
You want to travel with the motorhome? Then there are some things you should know before you embark on the journey. In this collection of articles, you'll find plenty of beginner and advanced tips that every RV traveler should know. Therefore, you should definitely know what to look out for if you want to travel with a motorhome.
Enjoy the adventure of your life
Are you ready for the adventure of your life? Then you should definitely travel by motorhome! It's a great way to explore the world without sacrificing the comforts of home. With a motorhome you can be free and independent, you can visit places that are difficult to reach by car or plane and you can experience the beauty of nature up close.
You should note that:
Before you set off, however, there are a few things to keep in mind. First of all, you should prepare well. Plan your route in advance so you know where to stay and fuel up. Check the weather and pack appropriate clothing. And don't forget that you live in an RV, so you should take everything you need to be comfortable.
Once you're on the road, you should enjoy the freedom that motorhome travel gives you. Stop wherever you like and explore the area on foot or by bike. Spend time with your fellow travelers and enjoy the time together in nature.
But also think about your responsibility as a motorhome driver. Conduct regular safety checks to ensure your vehicle is in good working order. Obey the traffic rules and respect the environment by disposing of waste properly and not damaging nature.
Overall, traveling in an RV is an incredible experience that you will never forget. So, pack your bags, grab an RV and get ready for the adventure of a lifetime. We wish you a safe and unforgettable journey!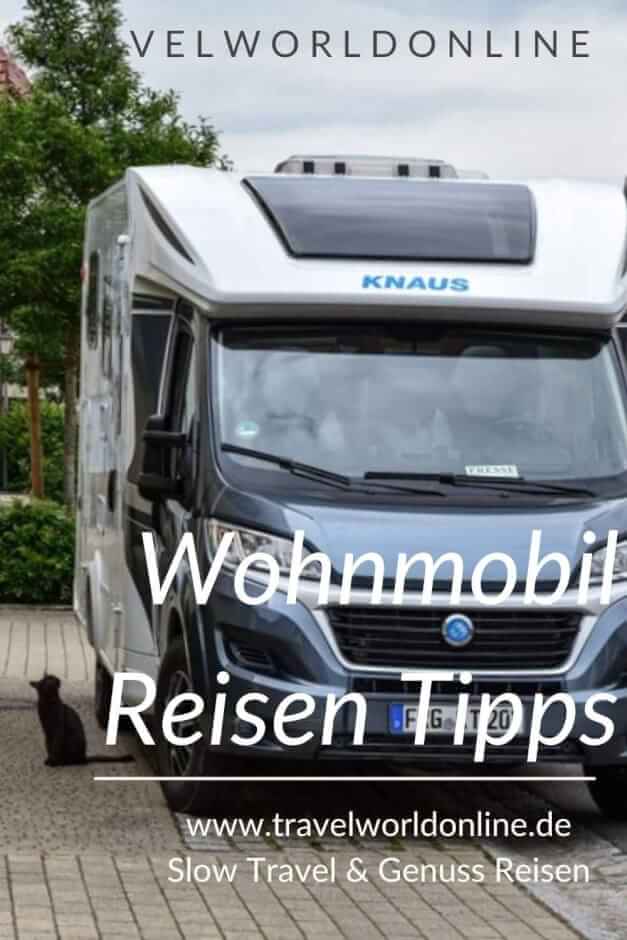 Do you also know:
Source Traveling with a motorhome: own research. In any case, our opinion remains our own.
Text traveling with a mobile home: (c) Copyright Monika Fuchs and TravelWorldOnline.
Photos: (c) Copyright Monika Fuchs and TravelWorldOnline.
Traveling with a motorhome - tips