Guide for a Trieste vacation
You are planning a holiday in Trieste and want to be fascinated by this charming port city in the north-east Italian experience up close? Then you are exactly right here! Immerse yourself in the rich history, diverse culture and culinary delights that Trieste has to offer.
The waterfront and the majestic Piazza Unità d'Italia
Let's start our journey through Trieste with a walk along the waterfront. The picturesque port and the majestic Piazza Unità d'Italia, one of the largest squares in Europe, will amaze you with their beauty and lively atmosphere. Here you can watch the hustle and bustle, enjoy a coffee in one of the charming cafés or just admire the impressive architecture.
The Castello di Miramare and its romantic atmosphere
An absolute must for every visitor to Trieste is a visit to the Castello di Miramare. This fairytale castle, perched high above the Adriatic Sea, not only offers breathtaking views, but also a fascinating insight into the life of the former Habsburg Archduke Ferdinand Maximilian and his wife Charlotte. Also Kaiser's Sis spent a lot of time here. Be sure to stroll through the magnificent gardens and enjoy the romantic atmosphere.
Discover Trieste's literary past
Trieste is also known for its impressive literary past. Renowned writers such as James Joyce and Italo Svevo lived and wrote here. Get to know their world and visit the James Joyce Museum. In it you will learn more about the famous author and his connection to Trieste. Stroll through the narrow streets of the historic city center and discover the literary traces that can be found everywhere.
Culinary delights and coffee culture on a holiday in Trieste
For connoisseurs and gourmets, a holiday in Trieste has a wealth of culinary delights in store. The city is famous for its coffee and pastry shops. There you can try the delicious desserts such as the traditional strudel or the famous Sacher tarts. Also, don't forget to take a typical Triestine aperitivo tour. You can discover the numerous bars where you can enjoy local wines and small snacks.
The Mercato Coperto and its lively atmosphere
Another highlight in Trieste is the Mercato Coperto, a covered market that offers a variety of fresh foods and regional specialties. Here you can discover fresh fruit and vegetables, cheese, fish and much more. Enjoy the lively atmosphere and let yourself be seduced by the scents and flavors.
Nature experiences on a Trieste holiday: Val Rosandra and the coast
If you want to escape the hustle and bustle of the city, Trieste also offers wonderful opportunities to explore nature. Take a trip to the nearby Val Rosandra Natural Park. There you can hike in the middle of an impressive gorge and enjoy the unspoilt beauty of the surroundings. Or explore the coast and discover idyllic bays and beaches where you can unwind.
Conclusion: a holiday in Trieste is a journey for all the senses
Trieste is a city worth discovering. Discover its rich history during your Trieste vacation. Experience the warm hospitality of the locals and let yourself be seduced by their charm. Whether you are passionate about art and culture, culinary delights or nature experiences - Trieste will not disappoint you. Start planning your holiday in Trieste today!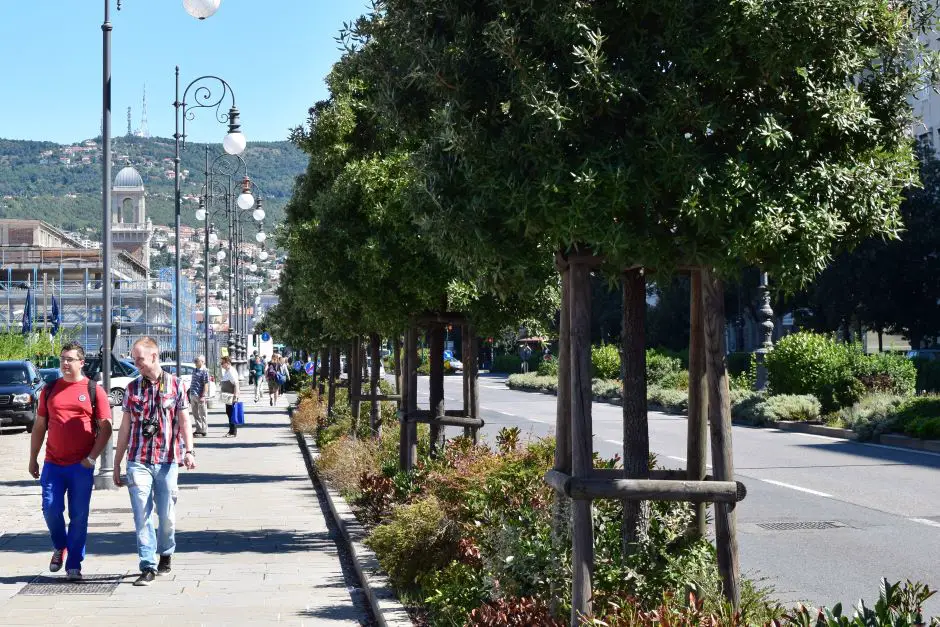 Questions and answers about a Trieste holiday
Which culinary specialties should I definitely try on my Trieste holiday?
In Trieste you should definitely try the traditional strudel, the famous Sacher tarts and of course the delicious coffee.
Are there special places in Trieste to enjoy local wines?
Yes, there are numerous bars and wine bars in Trieste where you can taste local wines and enjoy the relaxed atmosphere. A typical Triestine aperitivo tour is also recommended.
Which sights in Trieste should Slow Travelers not miss?
Slow travelers should definitely take a walk along the waterfront, visit the Castello di Miramare and explore the historic city center with its narrow streets. A trip to the Val Rosandra Nature Park is also recommended.
Are there any cultural events or festivals in Trieste that I can experience during my stay?
Trieste offers a variety of cultural events throughout the year. From music festivals and theater performances to art exhibitions and literary events, there is something for everyone. Therefore, find out about current events before your trip.
Where can I find authentic local products and souvenirs in Trieste?
The Mercato Coperto is a great place to discover fresh local foods and regional specialties. There are also charming shops in Trieste's historic city center where you can find handmade souvenirs, handicrafts and local products.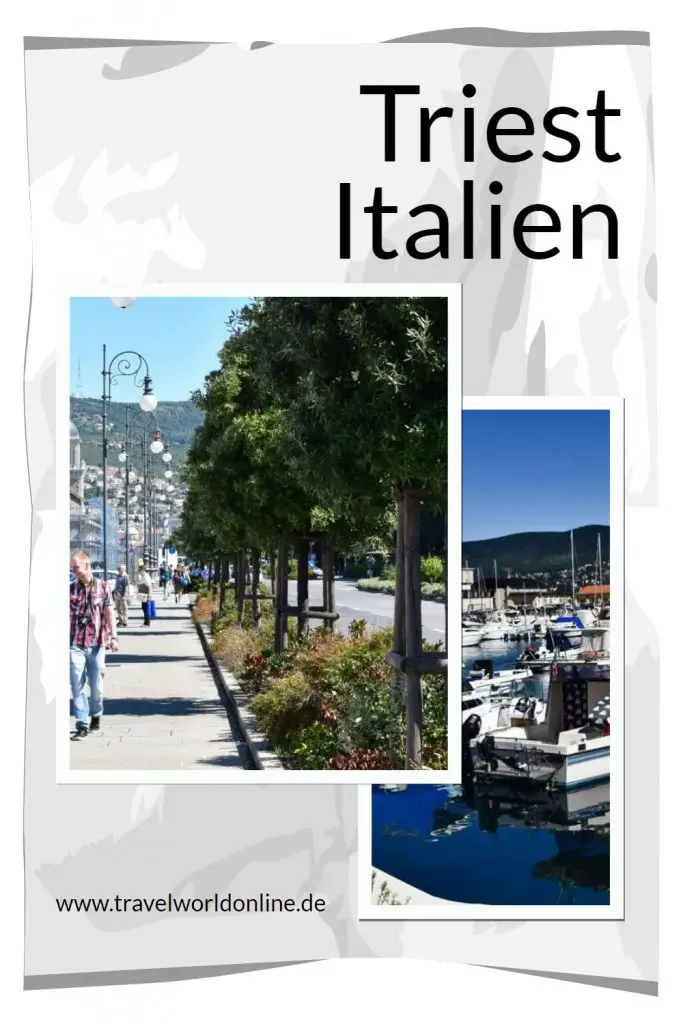 Do you also know:
Source Trieste Holidays: Research on site. In any case, we financed the trip ourselves. As always, our opinion remains our own.
Text Trieste Holidays: © Copyright Monika Fuchs and TravelWorldOnline
Photos: © Copyright Monika Fuchs and TravelWorldOnline
Trieste vacation: Discover the hidden treasures of the port city