Tuscan apple pie recipe
A Tuscan apple pie recipe that we will try Italy in our kitchen, we have it for you this time. In the farm shops in our area there are currently apples fresh from the tree. They are wonderfully crunchy and juicy, just the way we like them. For us, apples are fruit with which we are Autumn sweeten. Once again we went looking for recipes from Italy. We came across this apple pie recipe from Tuscany. It's easy and quick to do. The best thing about it: the cake smells so tempting even in the oven that I can hardly wait for the coffee break in the afternoon.
The recipe for the apple pie comes from the Trattoria Montagliari, a winery near Panzano. From there, the Torta di Mele began its triumphal march through Italy and Europe. Even German TV chefs presented the cake in their programs.
This cake is actually a tart. You don't even need a mixer for the preparation. The dough is quickly mixed with a whisk. A cake recipe the way we like it. Tuscan apple cake is now part of our regular fruit cake repertoire.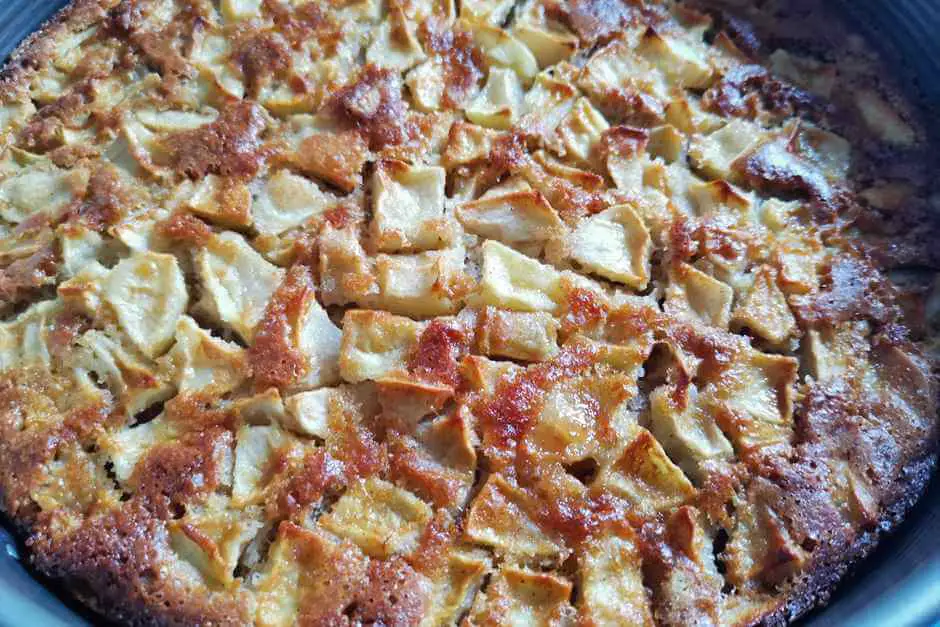 Tuscan apple pie ingredients
about 500 grams of apples
7-8 tablespoons of sugar
a packet of vanilla sugar
two medium-sized eggs
100 grams of butter
100 grams of flour
half a packet of baking powder
100 milliliters of milk
a large pinch of cinnamon
Powdered sugar for dusting
at will: cream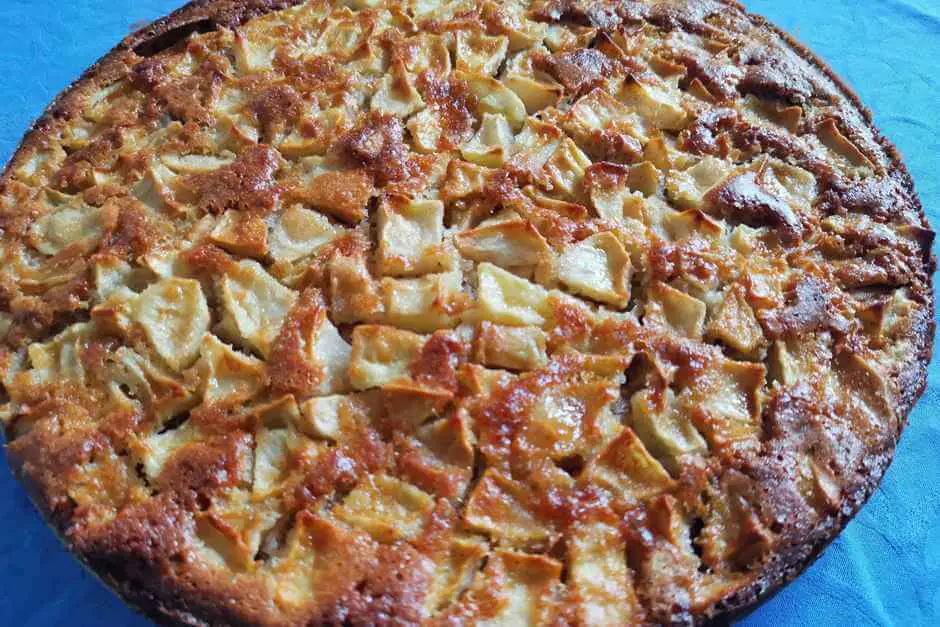 Preparation of Torta di Mele
Preheat the oven to 200 degrees.
Peel the apples and remove the core. Then cut them into small cubes or thin slices. Season the apple chips well with cinnamon. We don't skimp on the quantity, because it gives the cake its aroma.
In the meantime, line a baking pan (26 cm in diameter) with parchment paper and grease the edges with butter.
Melt the butter and then mix it with the sugar, flour and baking powder. I do this with the whisk. This is faster than with the whisk. Then pour in the milk and add the eggs. Mix everything well together. The dough will be relatively runny.
Then you lift the apple snippets under the dough.
Pour the batter into the cake pan and bake the cake on the middle rack for 45 minutes.
Then let the cake cool down a bit and pour powdered sugar over it. If you want, you can serve the cake with whipped cream.
We wish you a good appetite.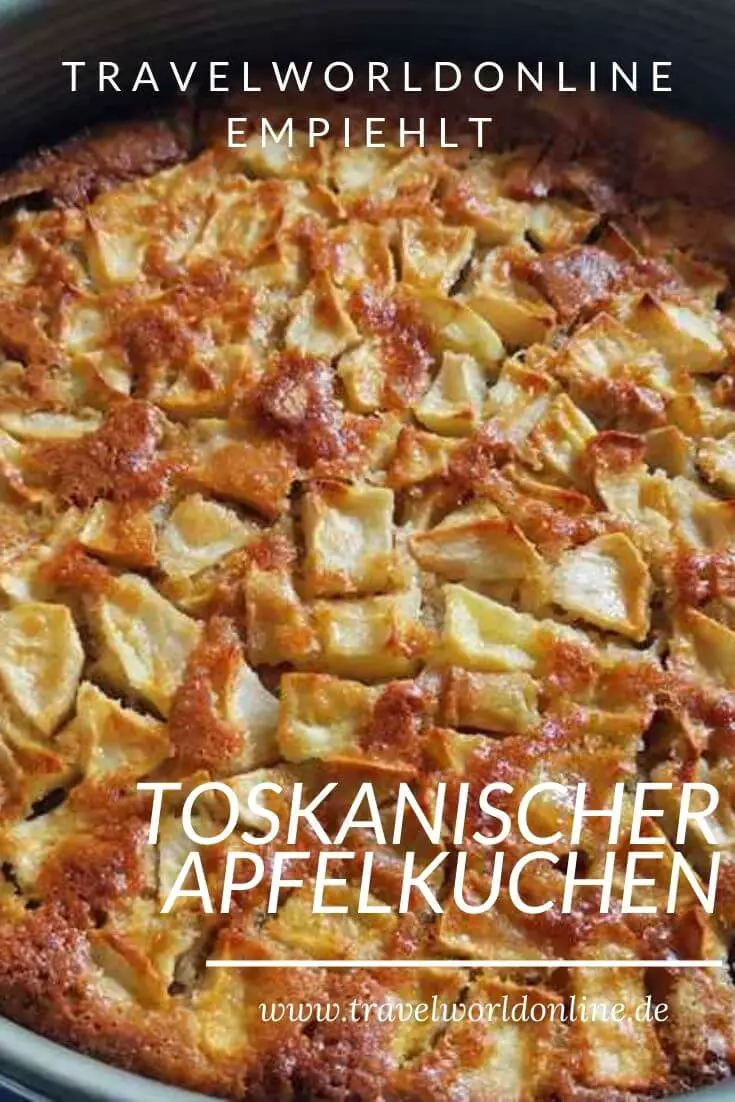 Do you already know:
Text Tuscan apple cake: © Copyright Monika Fuchs, TravelWorldOnline
Photos of Tuscan apple cake: © Copyright Monika Fuchs, TravelWorldOnline
Tuscan apple pie - comfort food in autumn