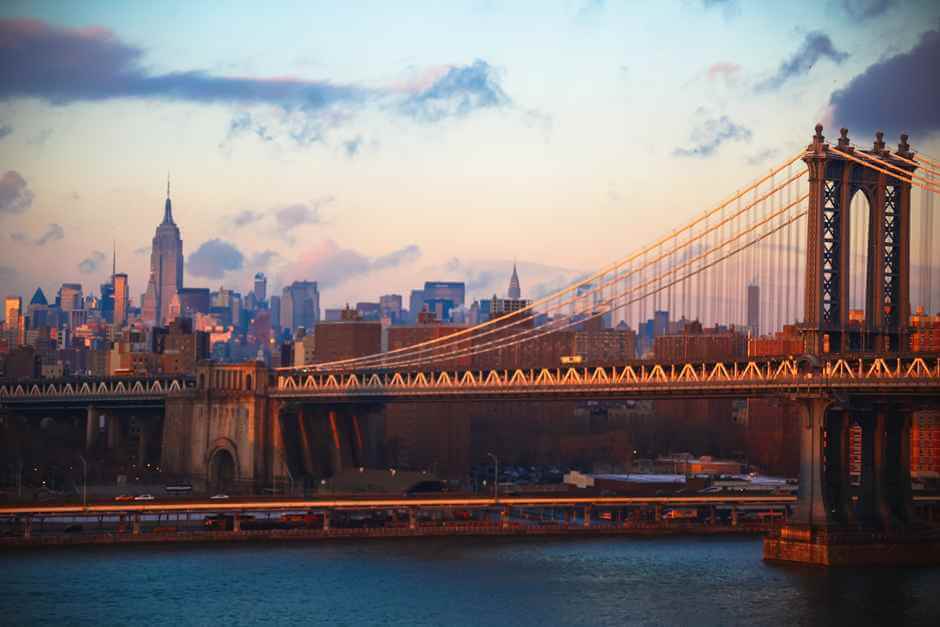 Unusual New York Attractions
Countless New York sights await visitors. Many of them are world famous. But there are also the other, less well-known attractions in New York. The choice of attractions in New York is so large that it is often difficult to decide. The challenge starts with the search for the more unusual sights and activities or the best viewpoints in New York, These differ from the mandatory goals of all visitors. There is also a lot of that in the Big Apple. It would take too long to list them all, but some goals stand out. In any case, they are a must for visitors who want to get a real feel for Manhattan. Here you will find extraordinary attractions that should definitely be on the list for your next trip:
Museum of the City of New York
If you like to travel back in time, then the Museum of the City of New York is the right place for you. The museum, which is housed in a building on the Upper East Side, is characterized by its exhibition program. Whether you are interested in painting, photography, multimedia or just history - the museum is one of the New York attractions that gives an insight into the past of New York City.
What you need to visit New York
Intrepid Sea, Air & Space Museum
You are more interested in technical things? Then you should not miss the Intrepid Sea, Air & Space Museum. The museum is located on a former aircraft carrier. The USS Intrepid was commissioned in the year 1943 and was used during World War II. Because of its past, it is not only a National Historic Landmark, but also one of New York's most impressive attractions. Meanwhile, the museum ship has found its final home on the banks of the Hudson River. It is dedicated to history, science and military service. It also keeps a part of the past alive with its exhibitions.
Rock Junket Walking Tour
Walking through the streets of New York can bring you some unusual and fascinating sights. Especially if you are a real rock'n'roll fan. The Rock Junket Walking Tour definitely takes you into the city's musical past. You will learn everything from Bob Dylan's beginnings as a folk singer to the psychedelic Jimi Hendrix era to the punk movement and beyond. On the tour you will pass other attractions in New York, which in their time were the hub of the rock and music world. Few cities have had such a big impact on pop music as New York City. Rock Junket takes you to the New York landmarks where the music was created. You will find out where it was played and where it was immortalized.
You want to experience New York and look behind the scenes? What is your opinion of a city tour in which you meet virtual people from history who tell of their time in New York? Or talking to a survivor of 9 / 11? What a romantic is sailing into the sunset with a view of the skyline of New York. Exciting is certainly a spiritual reading in Chinatown. And what do you think about trying out an insect meal? Not for the timid is a guided tour of the Green Wood Cemetery at dusk. Did you know that you can even watch whales in New York? These are just a few of New York City Adventure *, which the travel guide from the Michael Müller Verlag proposes. If you want to experience more, you can order it here.
Roosevelt Island Tramway
For a long time Roosevelt Island was a place you would rather not visit. In the 19th century there was a hospital for the mentally ill on the island, that was notorious for its bad conditions. For years, the island was also the location of a detention center until this finally moved to Rikers Island. It was not until the 1976s that residential areas developed on the island, which at that time could only be reached by boat. The plan was to build a subway. However, this was delayed again and again. Therefore, in 1989 a cable car started its service, that connected the island with Manhattan. Since XNUMX there is also a subway, which goes to the island. The Roosevelt Island Tramway, however, is still in operation. It turned into an attraction in the meantime.
The Highline Park
A successful project, how to make superfluous urban traffic routes usable again, is Highline Park. Freight trains once ran through New York City on this route several meters above street level. The elevated train was set up to prevent it from hindering normal traffic in the city. That's how meat, vegetables and dairy products from the agricultural regions were transported to Manhattan. As trucks increasingly displaced the railway, the railway line lost importance. In 2009 engaged New York citizens started a project to protect the railway line from demolition.
Gardens in the Big Apple
Every year they plant the old railway line, the tracks of which have now been replaced by walking paths and quiet islands. Here you can relax in a green oasis from the hustle and bustle of the big city. In summer, food carts sell snacks and drinks along the route. Or you can get the ingredients for yours picknick at Chelsea Market and then find a picnic spot in Highline Park. This stretches on Manhattan's West Side between 34th St. and Washington St.
New York Blogger Tips
I also asked blogger colleagues, what extraordinary New York sights they discovered. We present their tips here. A tip for a four day stay in New York comes from Anda from Travel Notes & Beyond.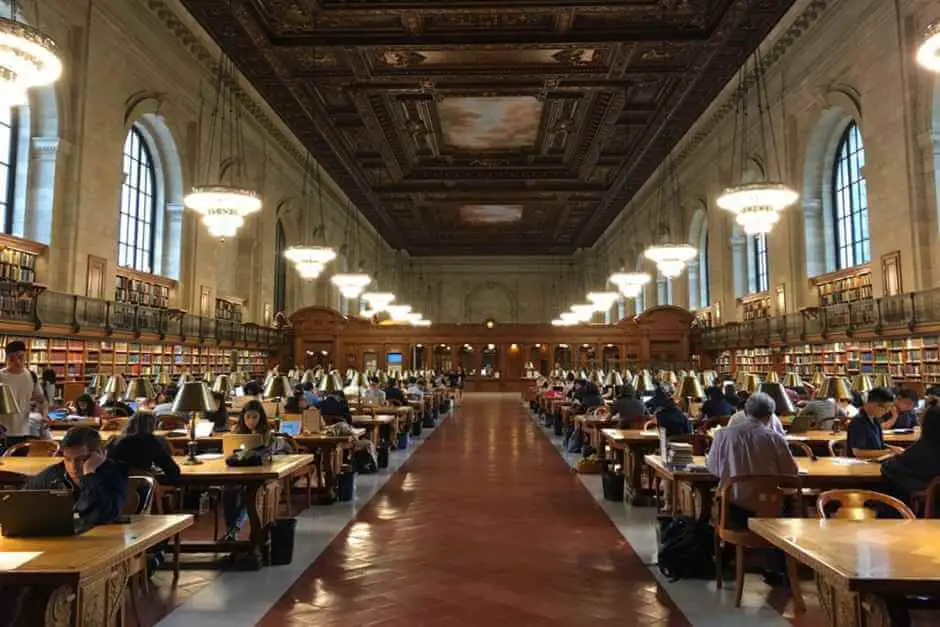 Janett of Teilzeitreisender was 52 hours in New York and visited the Public Library.
The Public Library
The Public Libary is one of my personal highlights of New York. Located in the Stephen A. Schwarzman building on 5th Avenue in the middle of Manhattan, it was one of the places that I had firmly associated with the history of New York years ago. The public library opened in 1911 and has lost none of its hidden beauty. "Getting in" is quite easy and possible without a library card. All I had to do was pass a security check until I was able to climb the stairs to the most beautiful rooms on the upper floor.
The reading hall? A dream. Very quietly I crossed the room full of books and learning people. Unfortunately I missed a guided tour, which takes place regularly during the opening hours, thanks to my tight NY - program. Who knows - maybe then I would have been able to take a look at the largest Atlases exhibition, which is also located in a library room. The exhibited art (which you can admire on the first floor) is really worth seeing and worth a visit. By the way, I'll tell you the best at the end - admission to the library is free. Nevertheless, I left a donation for the preservation of this beautiful building - and thus won the smile of a co-worker. Was it worth it or was it?
Public library
476 5th Ave
New York
Don't miss this article by Faith on how you best plan a Hop on hop off tour of New York.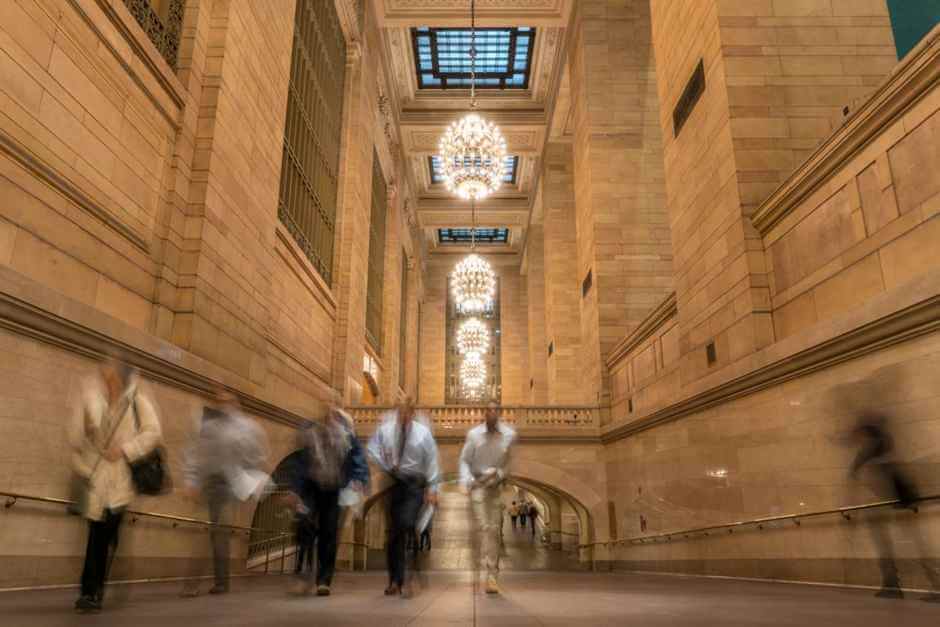 Manhattan Central Station
Manhattan Central Station is located in the center of Manhattan. The trains arrive underground. They connect the center of the Big Apple with the surrounding boroughs of New York and the more distant regions. Even from the outside, the Grand Central Station looks imposing when you look at the station from Park Avenue from the south. Incidentally, the Grand Central Terminal is also a favorite destination for Foodies in New York. On the lower floor of Grand Central Terminal on 42nd Street and Vanderbilt Avenue is one of New York's most famous seafood restaurants: The Grand Central Oyster Bar & Restaurant. There are more reasons than one to take a closer look at this station. Jessica introduces in her report, what you can see inside, .
Grand Central Terminal
The Grand Central Station has a magical appeal even to real New Yorkers. There are many myths and peculiarities surrounding this interesting train station in Manhattan. On a photo tour you can explore Grand Central Station and get to know it better. Tripods are expressly prohibited in the station, unless you get a special permit during a tour. Find out more about the tour here: Grand Central Station - The most beautiful corners of New York's landmark
Jessica writes about culinary surprises, cooking classes and food tours around the world on her blog Yummy Travel. Always with a touch of culture and the focus on slow travel and individual travel.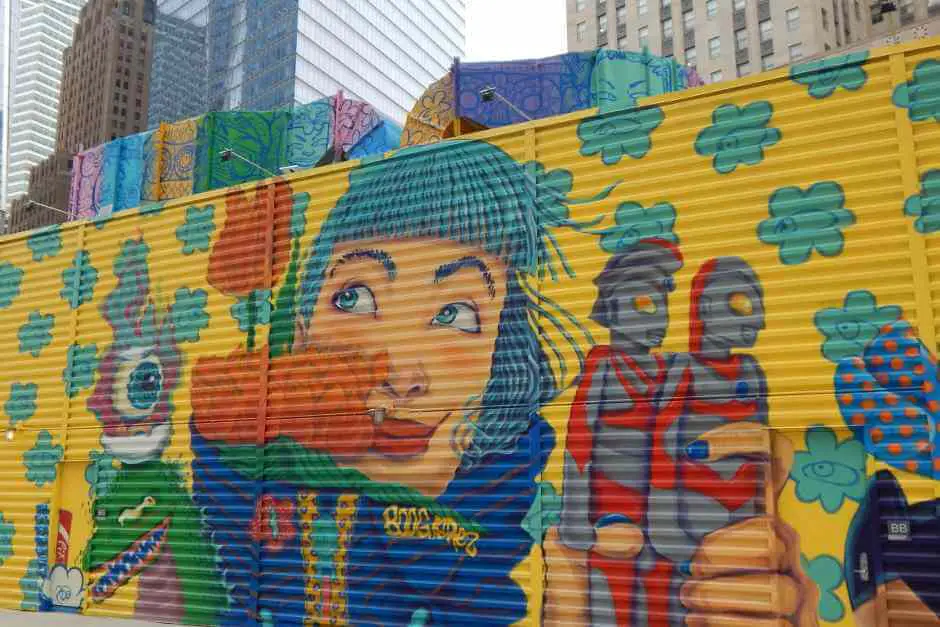 Street Art in New York
In New York you can find graffiti and street art in many parts of the city, you just have to keep your eyes open. In addition to Brooklyn, Manhattan also offers some beautiful murals. We were allowed to look at some of Cobra's paintings from the High Line during our travels. His mural of Einstein, who sprays "We love NY" on a house wall in Chelsea, is wellknown. Street art is a transient art that can quickly disappear. Cobra's pictures "Kiss in Times Square" and "VJ Day in Times Square", which I photographed in year 2014, have unfortunately been removed by the homeowner. The city is in constant change.
New are the works that were created during an action by Larry Silverstein at the former World Trade Center. Silverstein was the tenant of the World Trade Center. In this action artists from all over the world, such as Stickymonger, Boogierez and Aj Lavilla, created murals. You add courage and color to the site . You can not miss out on a visit to One World Center. New York also has special street art tours where you can learn more about the art. I've been to New York several times and created a compilation of Street Art Murals with an artist's name and exact location, so they are easy to find for you.
This tip comes from Renate von Raus ins Leben, a blog about city breaks, short trips and adventure trips. Find more information on Street Art in New York on her blog.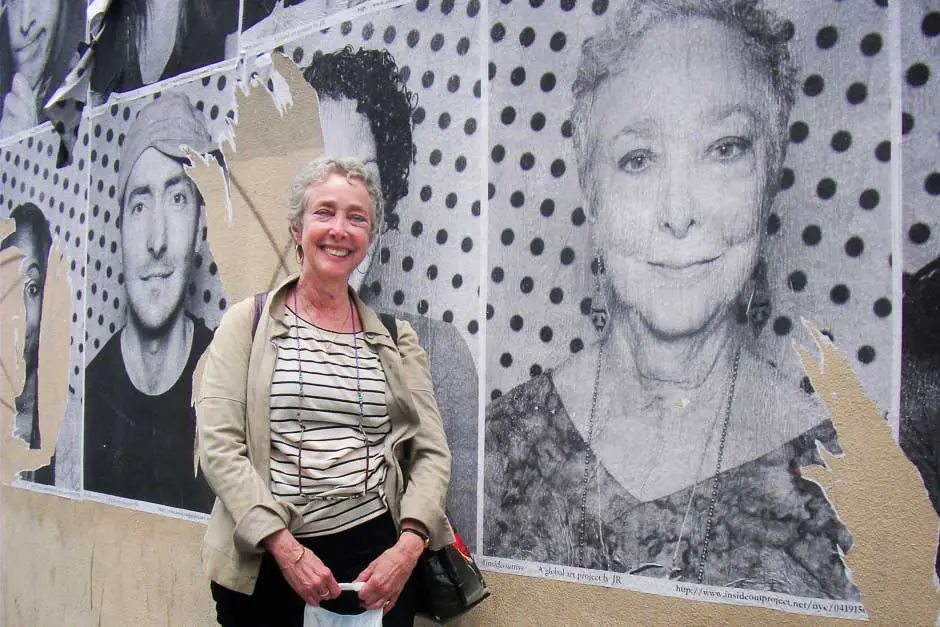 With the Big Apple Greeter through New York
When we were in New York with our kids a few years ago, we had booked a Big Apple Greeter. Big Apple Greeters are volunteers who guide tourists or newcomers through their neighborhood. Our greeter, Eileen, guided us on public transport to Little Italy in the Bronx.
Here we found a completely surprising side of New York: a contemplative small Italian town in the middle of the hectic city of New York. From the small, numerous delicatessens and restaurants you smell Italy and people greet each other on the street with a friendly "Bon Giorno". It had nothing to do with the image of gang warfare and evil gangsters, which immediately came to mind with the word Bronx.
This surprising discovery was one of our highlights in New York, says Ellen from the blog Patotra. Find more information about her Tour with the Big Apple Greeter on her blog.
---
Travel Arrangements:
Check in:
New York City can be reached on the one hand with airlines such as United, Lufthansa, Singapore Airlines but also with others.
The best tours and activities in New York
You can do this Book with our partner Get Your Guide*. This will also save you a long wait on the spot. Very handy is also the City Pass New York *.
Hotels:
Hotels in Manhattan* you can book here.
New York Travel Guide * you can also buy at Amazon
---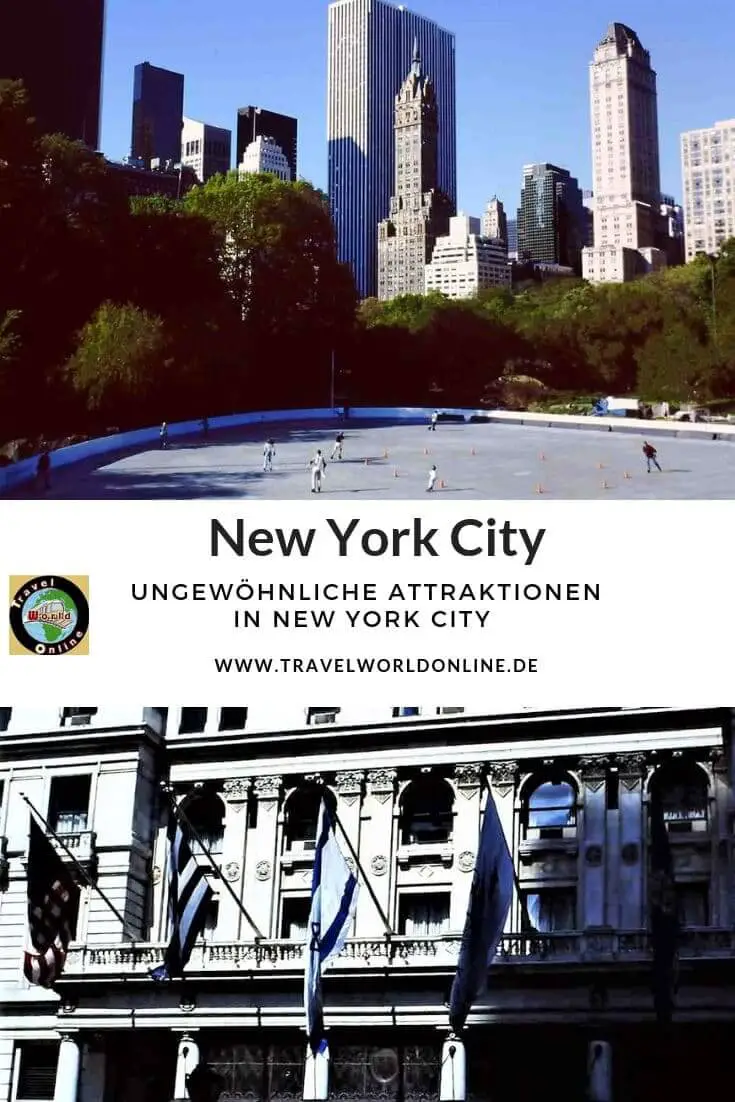 Source: own research on site. Our opinion is definitely our own.
Text: © Copyright Monika Fuchs, TravelWorldOnline
Photos © Copyright Monika Fox, TravelWorldOnline