Holidays in Austria with hiking for slow travelers
Anyone who knows us knows that we don't like hikes that go uphill. The hikes shouldn't be strenuous. Instead, we are looking for hiking trails that anyone can do. The hikes should promise enjoyment. Offer beautiful prospects. They should be interesting. For us, hiking on holiday in Austria means hiking with enjoyment in landscapes that we like. These can be hikes along rivers or lakes. We like hiking through the moor. We also like walks to mountain meadows when the spring blooms. Or herbal hikes, during which we learn something about the flora of the mountains.
Holiday in Austria with hiking
Are you looking for a holiday that takes you away from mass tourism and lets you experience the beauty of nature up close? Then Austria is the perfect travel destination for you!
The Alpine republic offers an incredible variety of hiking trails that lead you through breathtaking landscapes. Here you will find crystal-clear mountain lakes, lush green alpine meadows and majestic peaks that will cast a spell over you.
As a Slow Traveler you are certainly not looking for the next sporting challenge, but would rather take your time to enjoy the beauty of nature and relax from the hustle and bustle of everyday life. Austria is also the ideal place for this.
Hiking in Austria means not only physical exercise, but also relaxation for the soul. The fresh mountain air and the untouched nature make you forget the stress of everyday life and recharge your batteries.
For example, discover the Salzburger Almenweg, which takes you through the Salzburger Land on a total of 31 stages. Or hike the Lechweg, which takes you through the Lech Valley in Tyrol and Vorarlberg and offers you spectacular views of the Lechtal Alps.
If you are looking for a more leisurely tour, you should hike through the Vienna Woods. The Wienerwald is a densely forested hilly area south-west of Vienna that is ideal for day trips.
No matter which tour you choose, you are guaranteed to find the perfect hiking route for your holiday as a slow traveler on a hiking holiday in Austria. Experience the beauty of nature and be enchanted by the peace and serenity of Austria!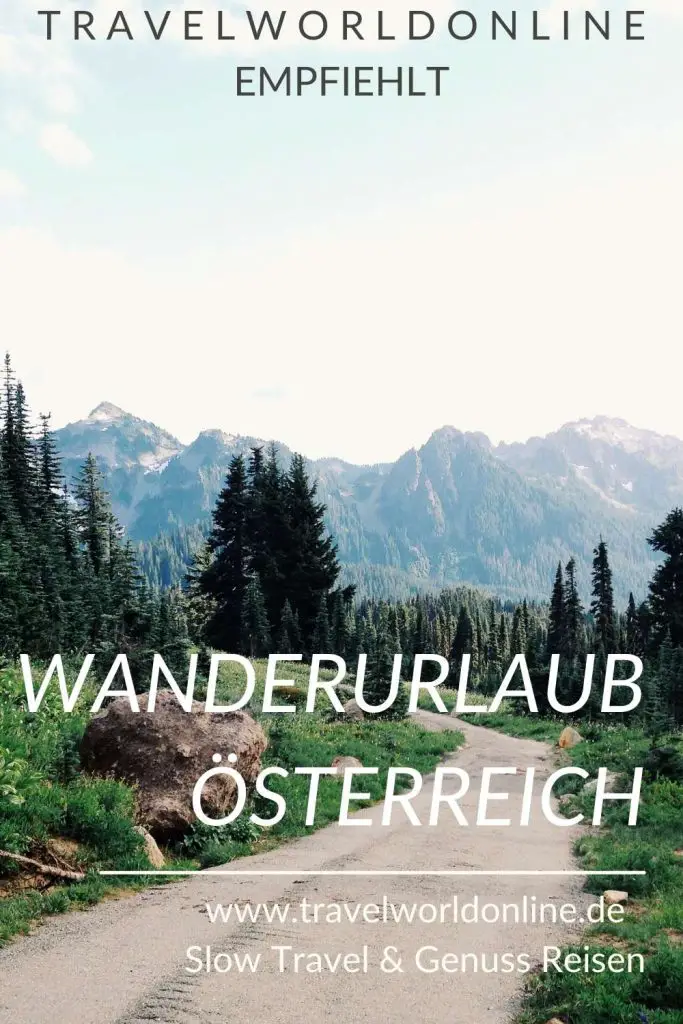 By the way, do you know:
Source Holidays in Austria with hiking: research on site. In any case, our opinion remains our own.
Text vacation in Austria with hiking: (c) Monika Fuchs and TravelWorldOnline
Photos vacation in Austria with hiking: (c) Monika Fuchs as well as TravelWorldOnline, Canva and according to caption
Holidays in Austria with hiking for slow travelers