Vancouver Island activities for connoisseurs
The island on the west coast of Canada does not bring back memories of enjoyable experiences in everyone. Most think of the island Whale watching *, Paddling or hiking trails in the rain forest. But the island also has a side for pleasure travelers. Our Canada travel tips will help. Vancouver Island activities for connoisseurs are actually quite diverse. They also contain some surprises that you would not expect to find on Vancouver Island. But one after anonther.
Tea time at the Empress Hotel is perhaps the most famous tea hour the island has to offer. However, it is not the only one. In the Butchart Gardens you can enjoy afternoon tea in the former home of the Butchart family.
Alternatively, you can enjoy your tea hour in the teahouse in the Abkhazi Gardens. This house and its gardens were the home of Prince and Princess Abkhazi. The prince was the last in a long line of kings in the Abkhazia region of the South Caucasus. He fled to Victoria after World War II, where he settled with his wife. Here they built a new home for themselves. Today her home and gardens are owned by the Land Conservancy and open to the public. In the small tea house you can enjoy a tea hour every day between 11:00 a.m. and 17:00 p.m.
Another Vancouver Island activity for connoisseurs is tea time at the Hotel Grand Pacific. This is not traditional as in the previously mentioned tea rooms. Instead, there are drinks and Cocktails tea based.
If you want to find out more about the different types of tea, a visit to Silk Road in the Chinese quarter of Victoria is worthwhile. There, the two tea masters who run the business like to share their knowledge of tea. They acquired this in China. An exciting tea tasting awaits you there.
More detailed information on the above Tea hours You can find out in this article.
We were surprised that they make cider on Vancouver Island. A visit to the cider farm should therefore be on our list of Vancouver Island activities for connoisseurs. Sea Cider Farm is close to the route taken from the Swartz Bay ferry to Victoria. Old apple varieties are grown there. These are used to make cider, which has already won several awards. A detour is worthwhile.
Detailed information for one Visit to the Sea Cider Farm can be found in this article.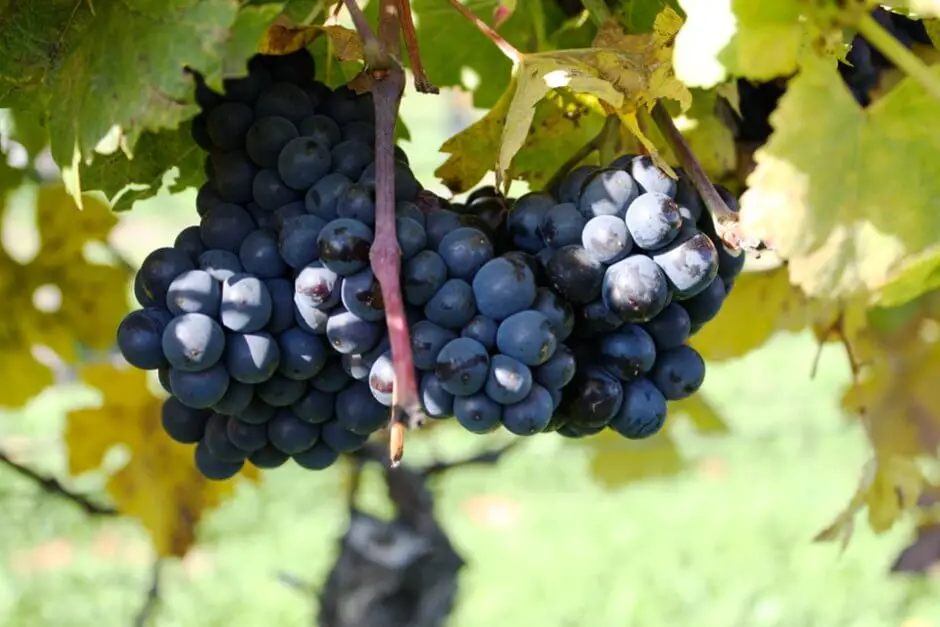 Vancouver Island bon vivant activities include visits to the island's wineries. There is not only cider on the island, but also wine made from grapes. This grows mainly in the fertile Cowichan Valley. There are also wineries on the Gulf Islands off Vancouver Island. In the southern part of the island, the climate is so mild that cultivation conditions are similar to those in the wine regions of France. So the perfect conditions for growing wine on Vancouver Island.
How he got there and which one Types of wine on the island we introduce in this article.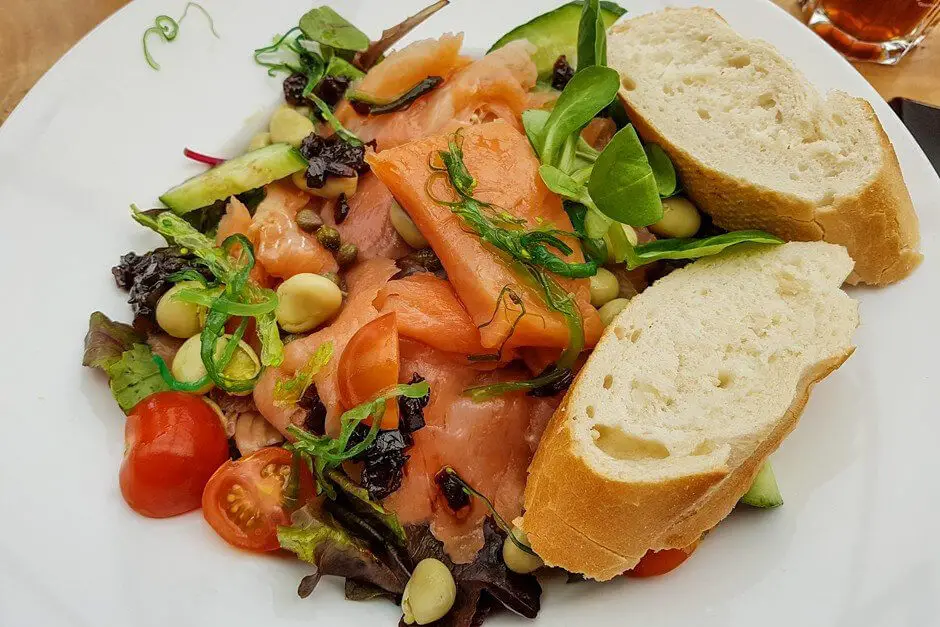 Vancouver Island activities for connoisseurs include good food as well as eating in beautiful surroundings. On our travels around the island, we tested some good restaurants. We present these to you here.
In Victoria

That is true in Victoria Sauveur restaurant as one of the best in town. Not cheap, but the food and service are excellent. There are European, contemporary and Canadian dishes. Vegetarians can also find food here. 658 Herald Street, Victoria, Tel. 250-590-9251 (reservations are strongly recommended)
If you like pizza, we can Zambris recommend. The rather small restaurant with a modern ambience serves pizza and pasta. The food is very good as is the service. Vegetarians and vegans are also welcome. The prices are in the middle price range. 820 Yates St., Victoria, Tel. 250-360-1171

In the center of the island

In Red Bakery in Nanaimo is a must-stop for anyone looking for fun Vancouver Island activities. Here you will find the best Nanaimo bars on the island. This is not the only reason why the bakery is considered an attraction for connoisseurs. You can also get good vegetarian dishes here. 101 Commercial St., Nanaimo, Tel. 250-755-6533
We can do that from our own experience Black Fin Pub recommend in Comox. At reasonable prices you can get seafood and Canadian specialties with a beautiful view of the marina. Vegetarians and vegans can also find dishes here. 132 Port Augusta St., Comox, Tel. 250-339-5030
A good steak house in Campbell River is this Harbor Grill. This mid-range restaurant serves steaks, seafood and Canadian specialties. There are also vegetarian and vegan dishes. 112-1334 Island Hwy., Discovery Harbor Shopping Center, Campbell River, Tel. 250-287-4143

In the north of the island

The Cluxewe Waterfront Bistro in Port McNeill is recommended by locals. Don't stop yourself from the fact that the restaurant is on a campsite. His cuisine is considered to be the best in the region. Seafood and Canadian specialties are served at reasonable prices. 1 Cluxewe Campground Rd. Cluxewe Resort, Port McNeill, Tel. 204-430-3083

In the west of the island

The Shelter is a brewery eatery that locals like to visit. If you don't mind the rustic and loud brewery atmosphere, you will find good Canadian cuisine and seafood here at reasonable prices. Vegetarians and vegans can also find dishes here. 601 Campbell St., Tofino. Tel. 250-725-3353
We like it a little quieter. Therefore, like is for us The Pointe Restaurant at the Wickaninnish Inn one of the Vancouver Island activities for connoisseurs, even if the prices are high here. The kitchen serves seafood and Canadian dishes. The best thing about this restaurant is the view of the coast. 500 Osprey Lane at Chesterman Beach, Tofino. Tel. 250-725-3100
Conclusion: The Vancouver Island activities for connoisseurs are impressive
There are sure to be other Vancouver Island activities for connoisseurs. We discovered part of it. Quite a few of them surprised us. We would not have expected viticulture and cider production on the island. We expected others. Their quality amazed us. Vancouver Island is not just an island that is worth a trip because of its nature. Foodies and connoisseurs will also find a lot here that is worth a trip. What did you discover special for connoisseurs on your trip through Vancouver Island? Let us know in the comments on this post.
Discover here Highlights of Vancouver Island.
Do you already know:
Source Vancouver Island Activities for connoisseurs: own research on site
Text Vancouver Island Activities for connoisseurs: Copyright Monika Fuchs, TravelWorldOnline. All rights reserved.
Photos Vancouver Island Activities for connoisseurs: Copyright Monika Fuchs, TravelWorldOnline and Canva. All rights reserved.
Vancouver Island activities for connoisseurs