Enjoy the Eifel - this is in Monschau
The small town Monschau in the Eifel promises unadulterated enjoyment, rightly as we find. Before we visited Monschau, we only knew the Eifel from passing through on the motorway. Therefore, we were very excited about what the small town has to offer us. We discovered this. Decide for yourself if you can enjoy the Eifel with it. We think so.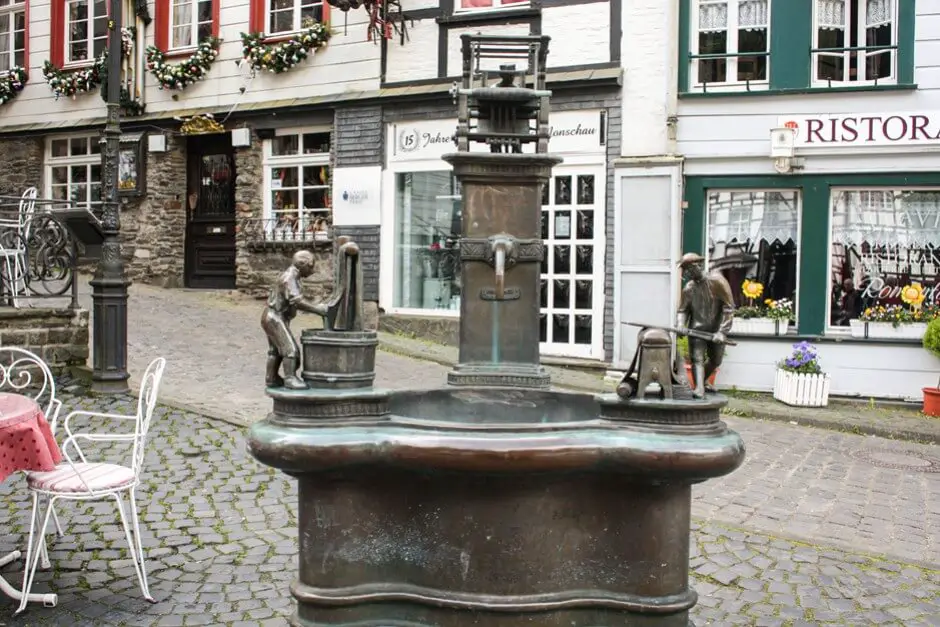 Enjoy the Eifel - in the historic old town of Monschau
Worth seeing is the old town of Monschau. However, you must know that it exists, otherwise you drive on the bypass, without guessing which jewel is hidden on the valley slopes of the Rur. We spent one night in Monschau and looked at the place on foot with its cobblestone streets, the beautiful half-timbered houses and the magnificent Red House in the city center. Which sights you should not miss, we have summarized in this article:
Monschau - historical gem in the Eifel
Enjoy the Eifel - in a culinary way
In addition to the many cafés, of which there are a lot in Monschau, you should not miss these three destinations for bon vivants during your short break in the Eifel: the charming chocolate Café Hüftgold in Monschau, the coffee roaster Wilhelm Maassen and the interesting historical Mustard mill with the restaurant Schnabuleum, which specializes in mustard dishes. There are many good things to discover in these three places, not just for connoisseurs. What this is, is in this post:
Pure enjoyment - three tips in Monschau in the Eifel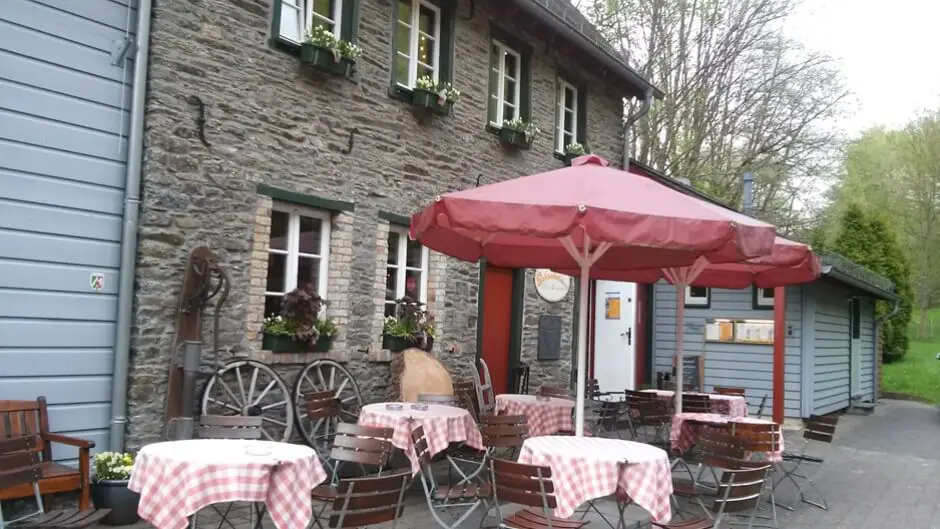 Enjoy the Eifel - in the historic mustard mill in Monschau
We were particularly impressed by the historic mustard mill in Monschau. There, mustard is already produced in the fifth generation - not as a commodity, but still in the family business; with much love; with a lot of imagination; with a lot of culinary flair. Of course, for us as pleasure travelers, this is a special highlight during our visit to Monschau. That's why we dedicated our own contribution to the historic mustard mill and made a film about it. Look at him under:
Monschauer mustard from the historic mustard mill
Maybe you use our tips for your own trip or weekend stay in the beautiful Monschau, where we were allowed to enjoy the Eifel.
Source: own research on site. We thank you NRW tourism and Tourism Monschau for the friendly invitation to this enjoyment journey. More tips for enjoyment Traveling in North Rhine-Westphalia you will find Enjoyment in NRW or follow the hashtag #noNRW on Facebook or Twitter.
Text: © Copyright Monika Fox, TravelWorldOnline
Photos: © Copyright Monika Fuchs, TravelWorldOnline