Experience a Wachau holiday on the Danube
You can enjoy a holiday in the Wachau with the Travel Tips by Travel World Online. Discover vineyards on the Danube. cities like Krems, pointed or Dürnstein worth a visit. Where can you stay in a winery? You can find out here. The Danube region is a pleasure region that is second to none. Wine Regions like these offer good restaurants and hotels where you can feel good. With these tips, your stay in Lower Austria a real pleasure experience.
Questions and answers for a holiday in the Wachau
Where is it most beautiful in the Wachau?
There are a few places worth visiting. We include:
Krems
Göttweig Abbey with great views
Dürnstein Abbey and Dürnstein Castle
Spitz and the vineyards above the Danube
The Danube and a boat trip on the Danube
Melk Abbey
The ruins of Aggstein Castle
The Danube Cycle Path
The Wachau World Heritage Trail
When is the best time in the Wachau?
With the exception of winter, every travel season has its own special charm in the Wachau. A visit to the apricot blossom is worthwhile in spring. Summer is a good time for water activities and boat tours. in the Autumn The many hiking trails through the vineyards and the world heritage trail lure you into the Wachau. In all these times, after all, are the Wine bars and winemaker experiences worth a trip. The best travel time for a holiday in the Wachau is between April and October.
Which places belong to the Wachau?
These are Krems, Dürnstein, Spitz, Weißenkirchen on the north side of the Danube as well as Rossatz, Rührdorf, Unter-Kienstock, Mitterarnsdorf, St. Johann im Mauerthale, Aggstein, Schönbühel on the Danube and Melk on the south bank of the Danube.
Where does the Wachau begin and end?
The Wachau stretches over a length of 37 kilometers between Krems and Melk.
When is the apricot blossom in the Wachau?
This varies with the weather conditions. It takes place between the second half of March and mid-April. You can see the current status via the Apricot webcam . see
Which winegrowers offer accommodation for a holiday in the Wachau?
Here you find Overnight stays at the winery or in wine hotels for your Wachau vacation.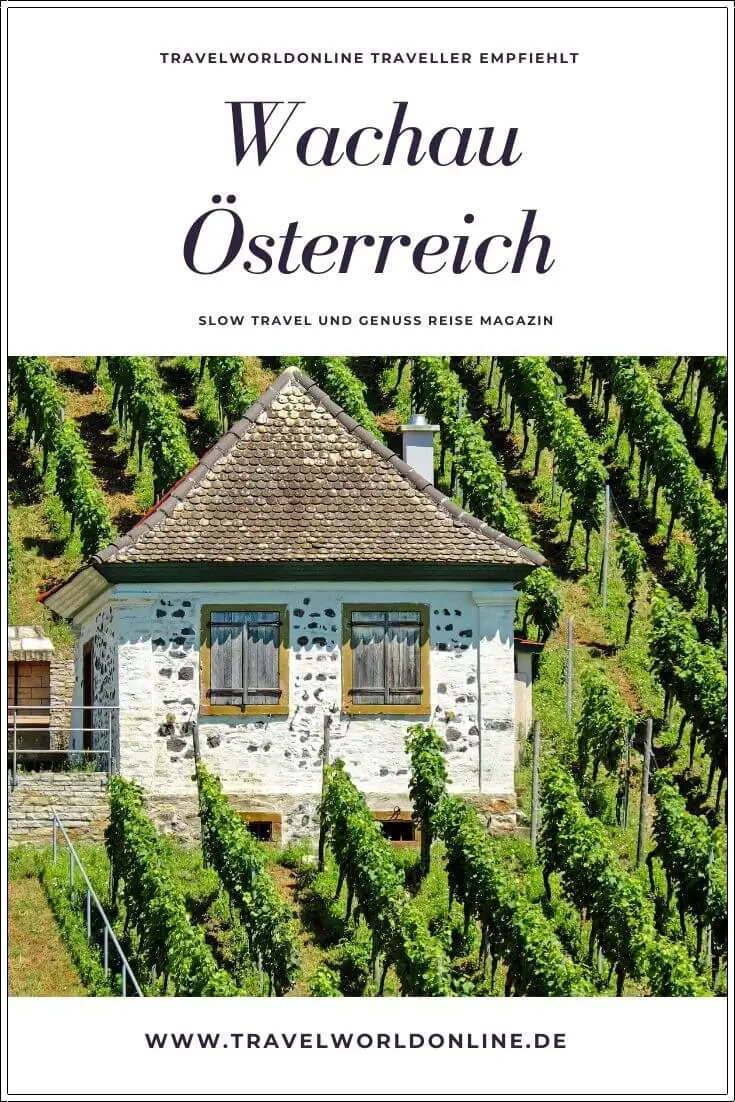 Do you also know:
Source : own research in Austria
Text: © Copyright Monika Fuchs, TravelWorldOnline
Photos: © Copyright Monika Fuchs, TravelWorldOnline
Videos: © Copyright Petar Fuchs, TravelWorldOnline
Wachau vacation on the Danube