The Waginger See and its surroundings
The Chiemgau Alps offer a great sight on a tour through the foothills of the Alps. Sunny weather lures us out to an alpine panorama tour from Waginger See to Nussdorf im Chiemgau. It is August 15th. Holiday in Catholic regions and communities Bavaria. One celebrates the Assumption. First we think about whether we should use the perfect weather on this day. After all, we are not alone on public holidays. But the sun shines so temptingly from the blue sky that we can't resist. A picknick is quickly prepared. This guarantees us an enjoyable day. There's a lot going on in the restaurants on the lakes. We therefore avoid them today. We finally leave for one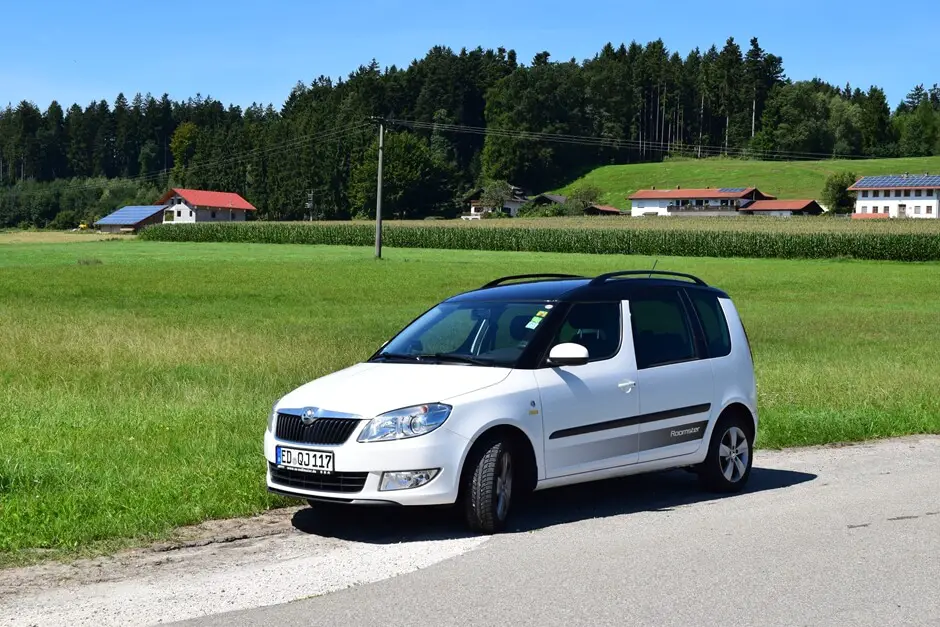 Chiemgau Alps Alpine Panorama Tour from Lake Waginger to Nussdorf
There is a lot of activity on the lakeside of Lake Waginger. To find a parking lot near the shore is hardly possible. Therefore, we cross the road that separates Lake Tachinger from Waginger See. On the other side of the lake, we finally turn left in the village of Tettenhausen into Bichelner Straße. This leads us through the village to the small hamlet Bicheln. There we leave our car and take our picnic basket.
Do you like to travel by motorhome?
Do you want to rent a motorhome? Then you will find information and a selection here Booking options. Rent a motorhome or a camper near you here *.
Check with our Packing list camperwhether you have packed everything for your motorhome tour.
Discover here Campgrounds at Waginger See
You want to know where to go with a motorhome stay overnight in Germany can and are you looking for parking spaces and campsites? You can find information about this under this link.
A narrow road leads above the Tachinger lake in the direction of the forest. However, we do not see Lake Tachingen from here. Instead, we set out to find a place for our lunch break. One kilometer further we find a shady bank under beeches. There we unpack our picnic and enjoy it off the beaten track at the lake. Calmly. The only thing we hear is the rustling of the treetops above us. Despite the holiday, we enjoy our trip to nature.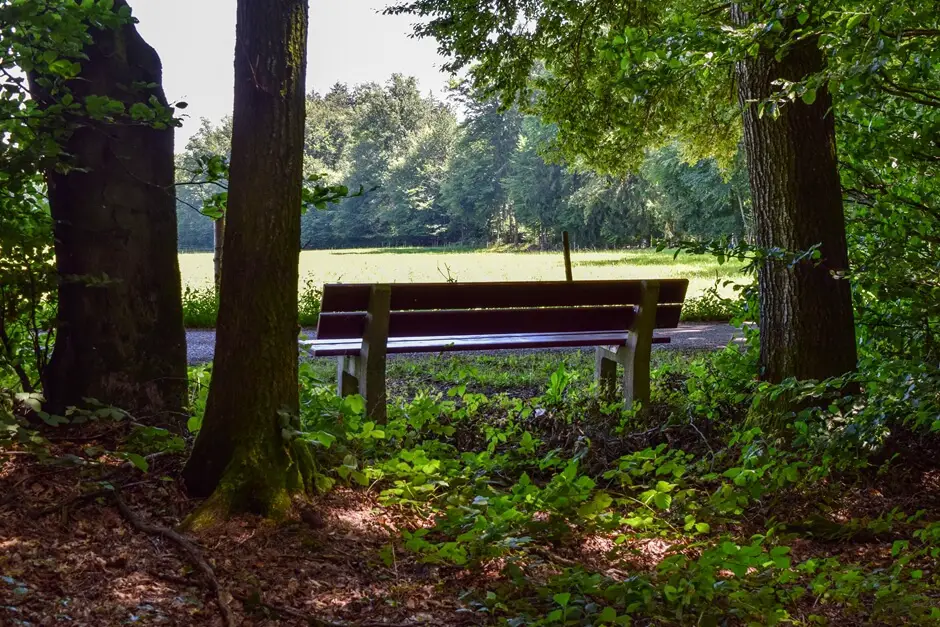 Bike tours on Waginger See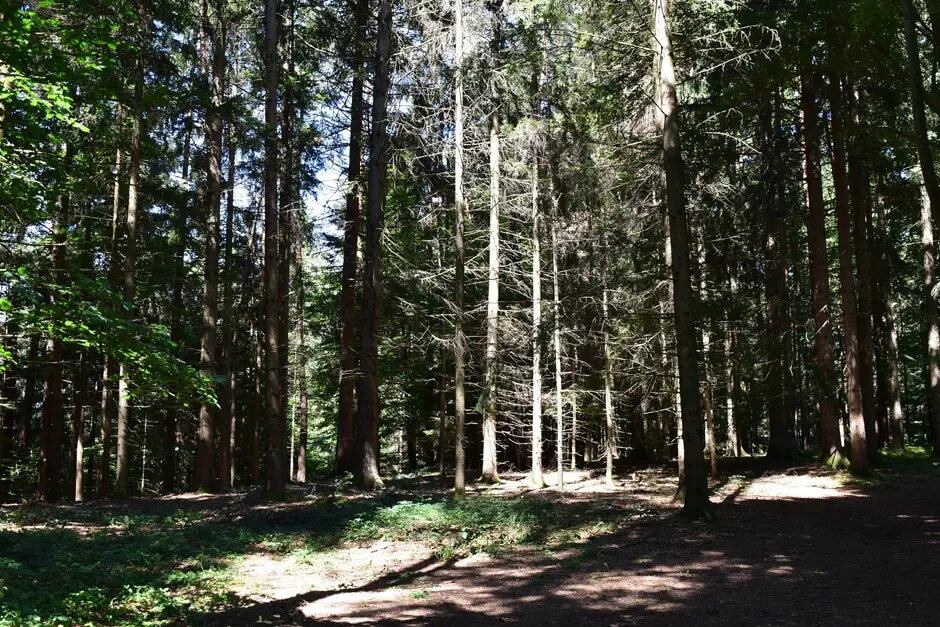 Hikes on the Waginger See
Waldness above the Tachinger lake
With the exception of some hikers and cyclists, we have the place for ourselves and enjoy our lunch picnic with a view of the hills of Chiemgau. It is difficult for us to leave this quiet place. But finally a mosquito drives us away, who does not want to be dissuaded from pissing us off. Only on the way back we see that we have from the road from our bank in the forest to Bicheln a beautiful view of Lake Waginger.
What you need for hiking or for a bike ride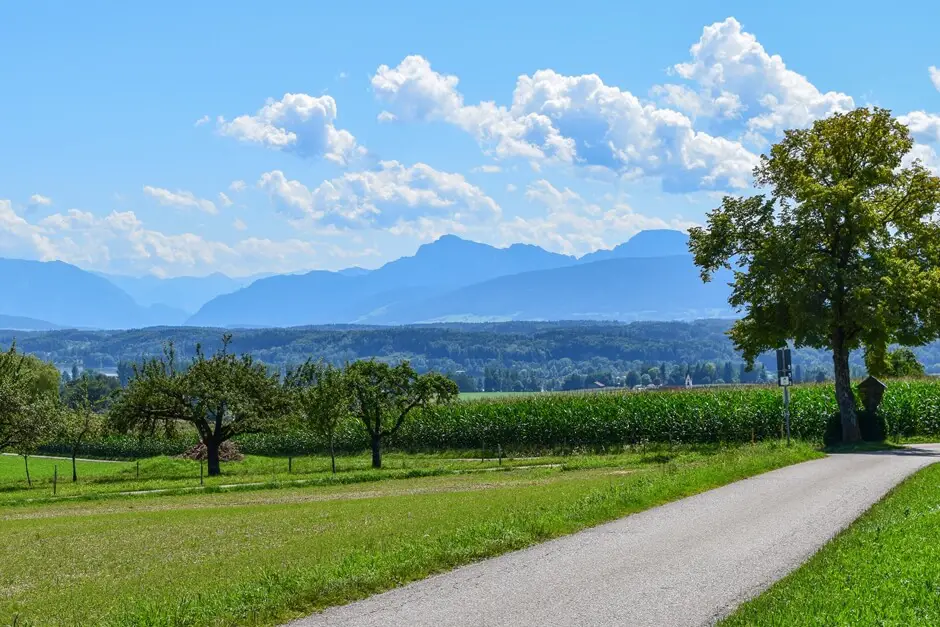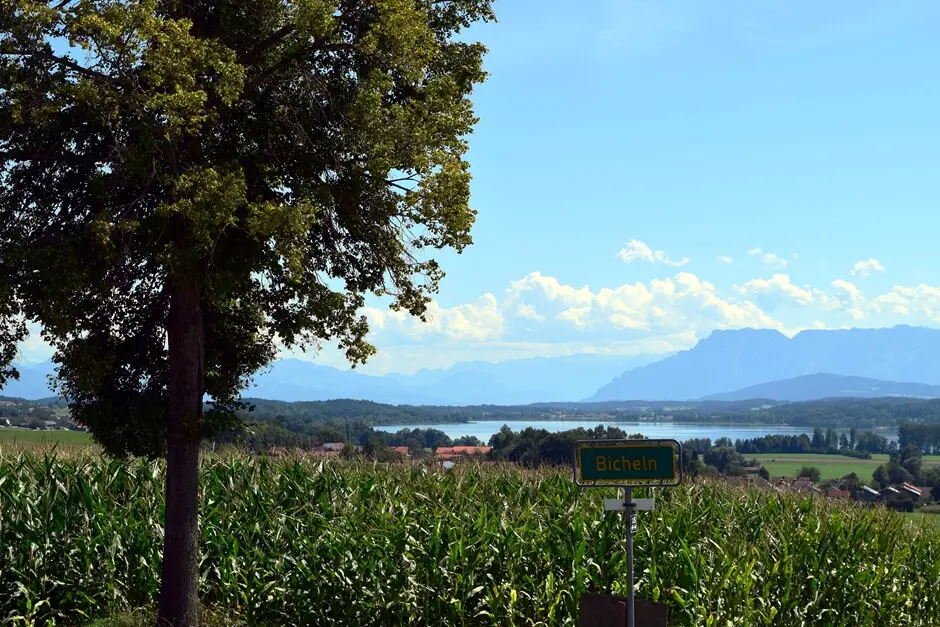 A view for connoisseurs on Lake Waginger
This entices us to take a walk towards the lake. It does not take long before we reach a bank under a weeping willow. Their branches hang down far and donate pleasant shade in the summer heat. So we enjoy the view of Lake Waginger from afar. Away from the bustle and noise that prevails right on the lake, we hear here at most the buzzing of a bee that buzzes from the wildflower meadow to us. Only after a while we go back to our car and continue our Alpenpanorama tour from Lake Waginger to Nussdorf in Chiemgau. In a pasture, cows relish the fresh green. On the shores of the lake is the village Tettenhausen. His church tower rises against the backdrop of the Chiemgau Alps and Lake Waginger on his left.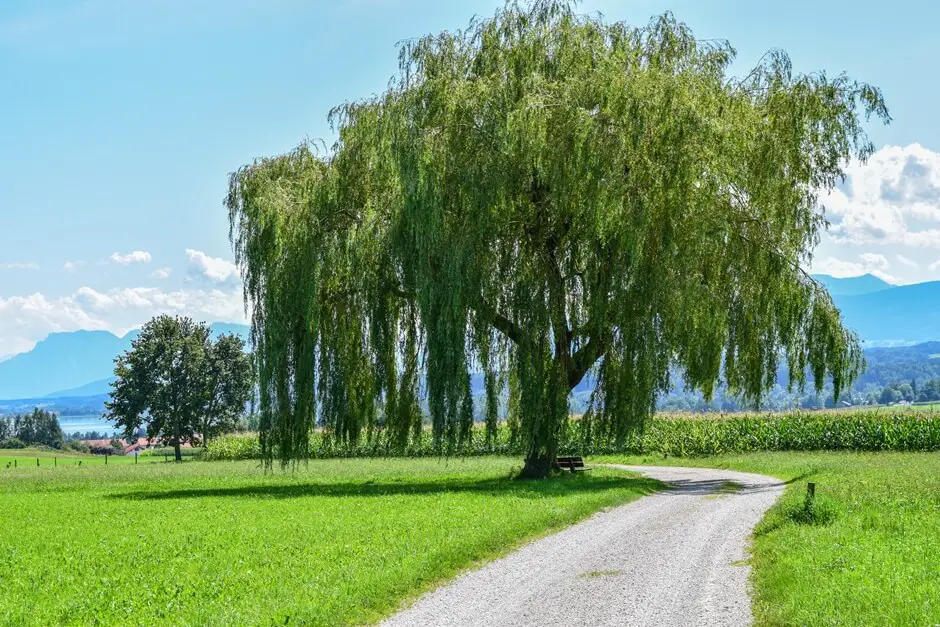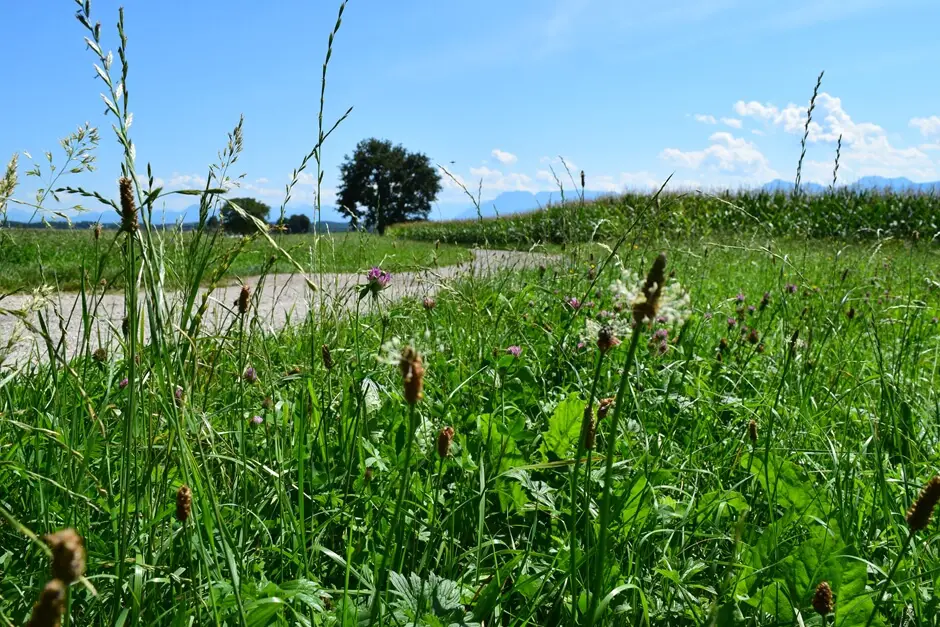 The following are particularly popular:
From Waging am See to Otting
There is still a lot of traffic on the lake shore. So we leave the beach and restaurant of Tettenhausen left and drive back to the ring road to Waging am See. Only a few meters later we leave again and continue our tour on the Ottinger Straße. Off the fast roads that lead through the Chiemgau, we take our time and drive past corn fields. The plants are almost two meters high in mid-August, so that we only see the Alps in the background through their tips. Sunflowers as well as other wildflowers line the field along the road.
About chamber to Nussdorf with views of the Chiemgau Alps
In Otting we branch off towards the chamber. We already know this route from ours Alps panorama tour in spring, Therefore, we only stop where particularly beautiful views of the mountains, grazing herds of cows and summery corn fields lure us to take pictures. At the roadside we discover vetch and other wild plants at this time of the year. In Kammer we follow the instructions of our Navis in the direction of Nussdorf. We quickly leave the main road behind us and drive up the mountain. On the way we pass hay meadows with sheds where the farmers dry their hay. On a slope, a herd of cattle has settled in the shade of a forest. Apparently the sun is too hot for them too.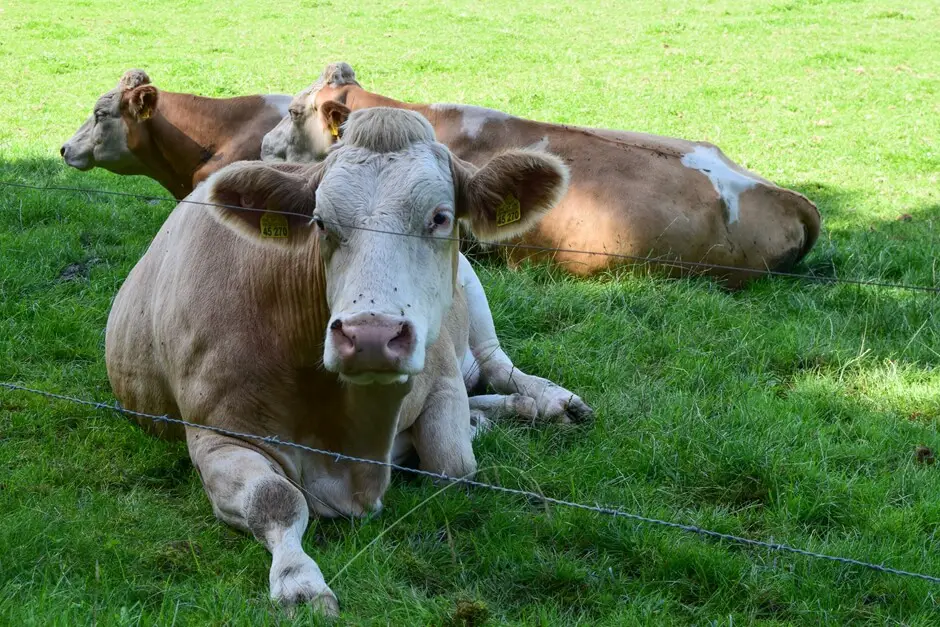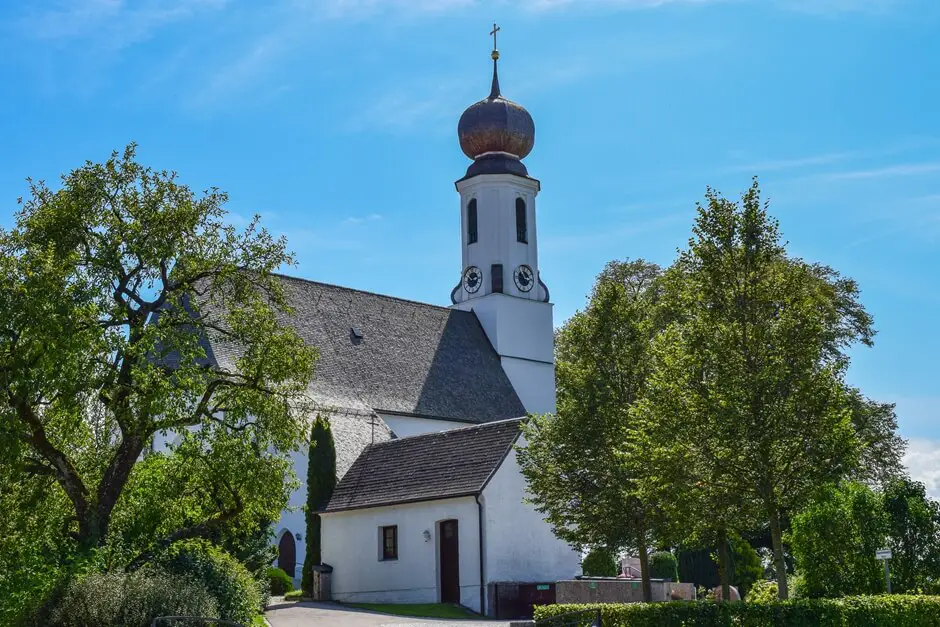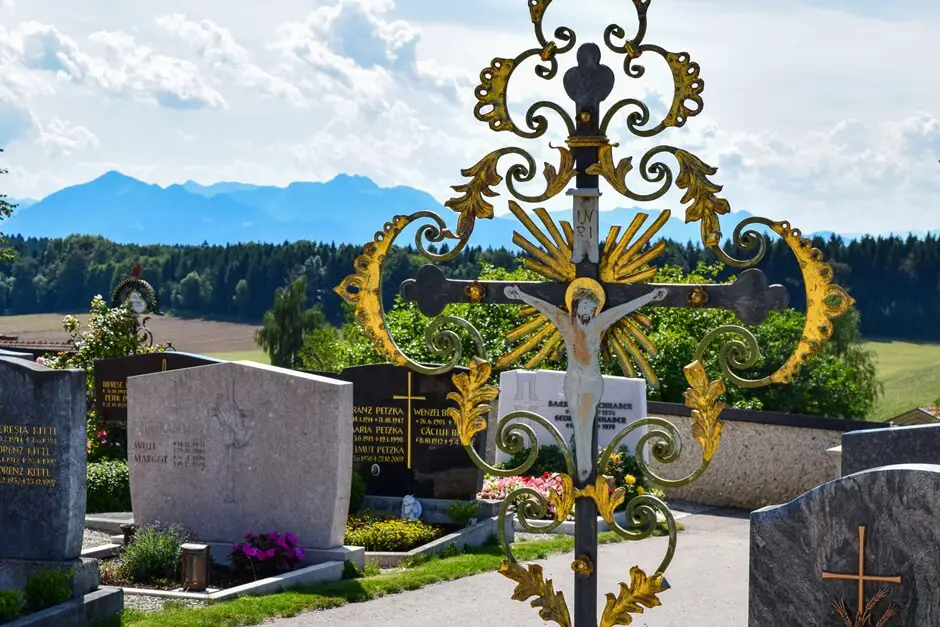 Shortly afterwards, we discover the first houses in Nussdorf over rolling hills. A man shows us the way to the local church. Next to this we find a cemetery with wrought iron crosses that give this place a special charm. The afternoon heat finally prompts us to make our way home. On the way we stop at a café on the Chiemsee and treat ourselves to one Kaiserschmarrn Recipe. We save a tour in this region for quieter days.
If you have more Day trips around Munich search, then look in this (English) article by California Globetrotter. There are great recommendations.
---
Travel Arrangements:
Check in:
From Munich it takes about one and a half hours to get to Tettenhausen. From Salzburg you also drive about 45 minutes.
Alpine panorama tour from Lake Waginger to Nussdorf im Chiemgau:
Switzerland rules out the possibility of deportation to China. It is assumed that these Tibetans come from India or Nepal, both of which countries do not recognize the UN Refugee Convention. Even worse, Nepal recently signed anextradition treaty with the communist regime in China! So, deportation to India or Nepal are not viable solutions for these Tibetan asylum seekers. Map of this tour You can also find this link. It is about 23 kilometers long. The route is suitable for cyclists as well as for motorists and motorcyclists.
Accommodation in Waging am See:
Accommodation in Waging am See * You can also book here.
---
By the way: Further suggestions for Vacation in Germany by car here.
For more Slow Travel Tips check out this link.
Source: own research on site.
Text: © Copyright Monika Fuchs, TravelWorldOnline
Photos: © Copyright Monika Fuchs, TravelWorldOnline