When do you see moose in New England?
Anyone who has ever been to the USA or Canada knows that. You've heard a lot about the fact that you can always see moose when driving through the country. Only when driving through the moose regions of North America do the animals simply not want to show themselves for a photo. When do you see moose in New England? It's tough. On the one hand, this is certainly due to the fact that moose are very shy and – even if they briefly emerge from the forest – quickly disappear back into it. So you have to be in the right place at the right time to see them. On the other hand, there are certain times of the day and season when the chances of moose sightings are particularly good. But the location also plays an important role. In more densely populated areas, the chances of seeing moose are rather poor.
When is the best time to see moose in New England?
In the New English states of Maine, New Hampshire and Vermont is a good time to go for a moose - especially the months of May and June. They do not always stand right on the side of the road, although that happens once in a while. It is not uncommon for an elk mother to venture out of the forest with her boy. But beware! Then caution is required, because the elk cow should see her young in danger, they quickly becomes aggressive. Therefore, you should rather take the photo from a safe distance.
There is a greater chance of spotting moose by a lake or in wetlands. They come out of the dense forest to graze, especially in the morning and evening hours. If you want to get closer to them, you can do so in New England with experienced guides on a moose safari. They know the paths on which the animals like to move. This increases the chances of facing one of the brown giants in person. And there are different ways to approach the animals: on foot, by bus, by kayak or motor boat. This is the best way to see moose in New England.
Watching moose - a natural phenomenon
A moose is impressive simply because of its size: an adult animal reaches a shoulder height of up to two meters, weighs up to a ton and develops antlers with a span of about one and a half meters. In the early 20th century, moose could be hunted in New England without restriction. In the meantime, however, the hunt is strictly controlled, so that the moose population in New England has recovered. It is now believed that around 30.000 animals live in the state of Maine alone. In New Hampshire, the White Mountains region is prime moose country. And Vermont's 2000 or so moose are best seen along the Canadian border. The question of when to see moose in New England is a difficult one to answer. The answer depends on many factors.
---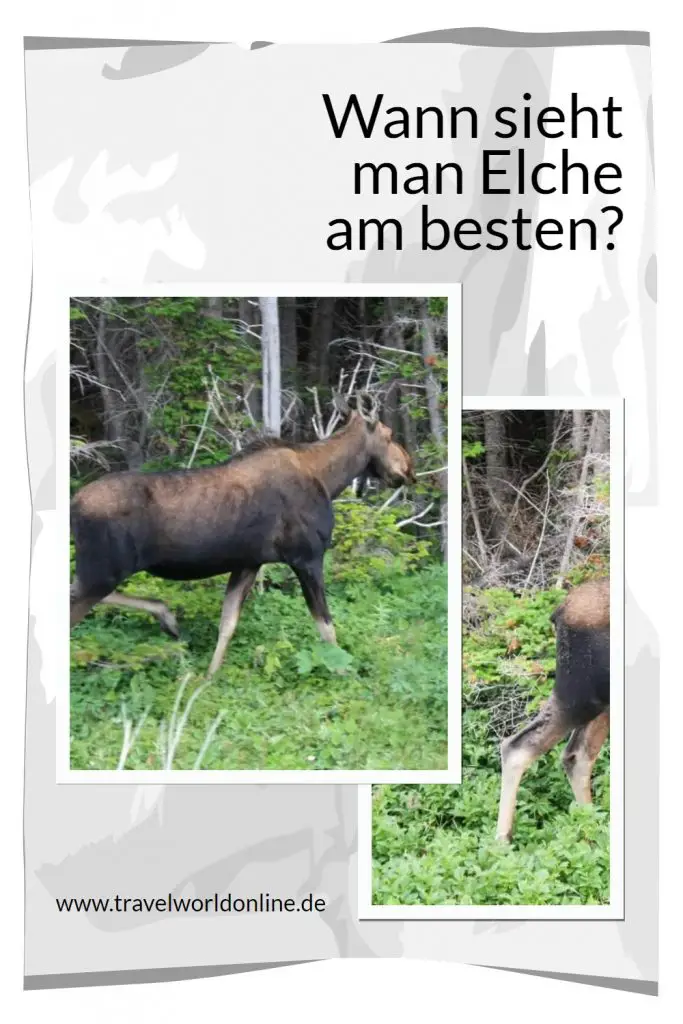 Do you also know:
Source When do you see moose in New England?: own research on site and Discover New England
Text When do you see moose in New England?: © Copyright Monika Fuchs and TravelWorldOnline
Photos: © Copyright Monika Fuchs and TravelWorldOnline
When do you see moose in New England?