Slowly but inevitably, winter is approaching us. Last winter there was almost no snow in Europe. No matter where we went in Europe this year, everyone said: "We had a dry and mild winter." In contrast, in the USA and Canada, it was completely different. In the American ski resorts it was almost impossible to save oneself from snow. Of course this is not the case every year, but there is usually more snow there.
This is mainly due to the fact that American ski resorts are located in mountains where the damp clouds that move in from the west give off their moisture as snow. There are regions in which more than ten meters of snow fall - more than enough to satisfy even the most demanding skiing. But there are more reasons why American ski resorts are so perfect. We have Christian Jannasch from My Travelworld Asked for it, who has been skiing enthusiastically for years in the USA and Canada. Here are his reasons:
Why are American ski resorts so perfect for skiing?
"My favorite ski areas are clearly in the Rocky Mountains. Since I was there for the first time, the Alps have not seen me and I have always come to the Rockies. So far, 5 ski trips have been booked - Alberta, British Columbia, Colorado, Utah and California. In February it goes to Wyoming.
What makes American ski resorts so special?
But why are American ski resorts so special? I could write a whole essay about that, but I'll try to make a quick reference:
- The famous Champagne Powder is simply unique. It's so powdery and makes that wonderful hissing sound between your legs.
- While the ratio of lifts to slopes in the Alps is estimated 1: 5, it may be 1: 15 in the Rocky Mountains. The winter sports enthusiasts traveling with the chairlift or gondola are thus distributed on many more runs, which leads to almost always empty slopes.
- Generally there is less rush in the ski resorts in North America. But if you have to queue for a while, it's fine and orderly, so you do not have to fight your elbows for every inch.
Book your accommodation in the American ski resorts here:
- Both in Canada and in the US, the entire ski area is usually passable. Leaving the slopes is therefore expressly allowed, regardless of whether there are rocks or trees in the way.
- In the Rocky Mountains, most ski resorts accumulate more than 10 meters of snow per year. This leads to unique deep snow areas, including the so-called bowls. These are huge mountain slopes or valley bowls that are unprepared and can be used as nature has created them. More winter experience is not possible.
Last but not least, there are also the double black, the so-called Double Diamonds, in addition to the green, blue and black pistes (analogous to the European blue, red and black). These are the special sporting challenges for experienced winter sports fans that do not exist in Europe.
And, convinced? "
Book your accommodation in Canadian ski resorts here: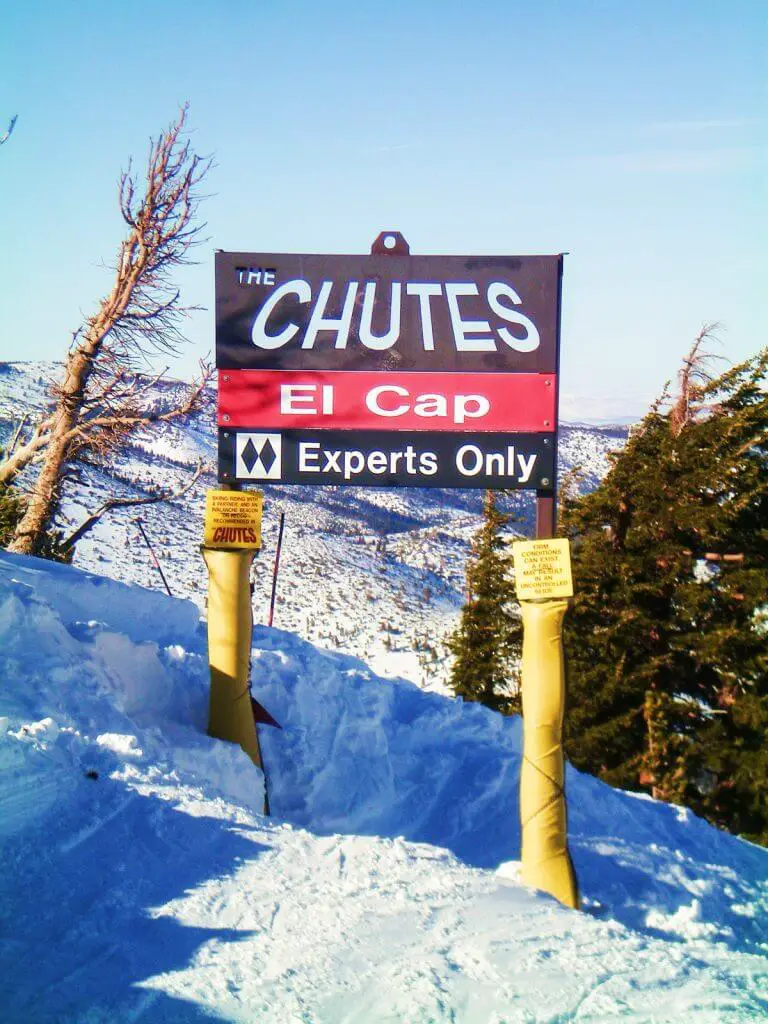 Thank you
In any case, Christian. Thank you for your assessment. If you want to know more about Christian's experiences in American ski resorts, then visit his report on the Californian ski resort on Lake Tahoe, There is more about the ski area in the Sierra Nevada of California. You can find what you should pack in this Packing list for winter trips.
What is essential in your suitcase?
Tips for Canada in the winter - On this page we have put together tips on how to best prepare for North America in winter. Here you will find recommendations for what kind of trip to the ski areas of America in the suitcase heard. Our selection for winter boots for wide feet can be found here.
---
Do you already know:
Source: Interview with Christian Jannasch
Photo: © Copyright Christian Jannasch
American ski resorts are perfect for skiing? Why?