Wine tour Franconia through the Franconian wine country
Make your wine tour through Franconia varied by visiting some of these excursion destinations in Franconia. The region along the Main offers numerous possibilities for your tour through the wine region Franken to experience full of pleasure. For example, you can travel culinaryby trying local specialties. You can also explore the region on hikes and enjoy breathtaking views. If you take part in wine festivals, you can taste the wines of the region and let yourself be carried away by the Franconian joie de vivre. Alternatively, you can also visit winemakers and choose the wines that you like best.
Tips for a trip through the Franconian wine region
Dear wine lover! Are you looking for a new destination to explore with a good glass of wine in hand? Then you should definitely go on a wine trip to Franconia! This wine region is known for its characterful wines and picturesque landscapes along the Main.
Start in Würzburg
Start your wine journey through Franconia with a visit to Würzburg. Here you can visit the famous Würzburg Residence and then stroll through the historic old town. Don't forget to stop off at one of the numerous wine taverns and taste the Franconian wines.
Wine journey through Franconia along the Main
Next you should make a detour to Volkach, which is considered the gateway to the Franconian wine region. Here you can at one wine tasting take part and be enchanted by the delicious wines. If you have more time, you should also take a hike through the surrounding vineyards to experience the landscape from a different perspective.
Another highlight of your wine tour through Franconia is the town of Kitzingen. Visit the Faltertor, one of the city's most famous landmarks, and taste the region's wines in one of the local wine taverns.
Your wine tour through Franconia will be rounded off with a visit to the city of Schweinfurt. Here you will not only find a variety of wine bars, but also the Weinhaus am Markt, the oldest wine house in the city.
In Franconia there are so many ways to explore the wine region and taste the delicious wines. So pack your bags, let yourself be inspired by the Franconian hospitality and enjoy an unforgettable wine journey through Franconia!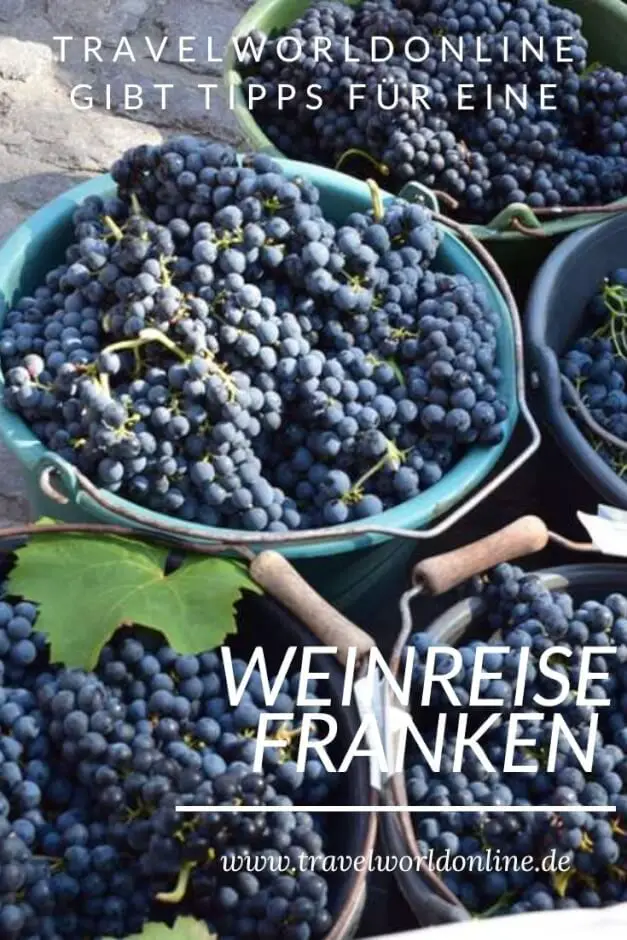 Besides, do you know?
Source: Research on a road trip. In any case, our opinion remains our own.
Text: © Copyright Monika Fuchs and TravelWorldOnline
Photos: © Copyright Monika Fuchs and TravelWorldOnline
Videos: © Copyright Petar Fuchs and TravelWorldOnline
Discover Franconian wine country