The five most beautiful beaches in Canada

Canada is usually associated with wild national parks, deep forests, and grizzly bears. Hardly anyone thinks of the most beautiful beaches in Canada. Most tourists do not know that Canada also has breathtaking beaches to offer. But one

Beach trip


is definitely worth it, especially since the mild water temperatures in summer also invite you to swim.

Avalon Peninsula: the most beautiful beaches in Canada?

A jury of 340 tourism experts was spoiled for choice: they should choose the most beautiful among 99 sea coasts. The jury paid particular attention to original landscapes and authentic traditions, which should be as little burdened by tourism as possible. And who won this tough test? Caribbean dream beaches could not keep up with the Canadian Avalon Peninsula: It received the first place and may call itself now "most beautiful sea coast of the world".

The Avalon Peninsula is located in the far east of Canada. Traditional fishing villages, romantic coastlines and environmentally friendly tourism development characterize this peninsula. But so far only a few holidaymakers have found their way to Canadian Newfoundland - Avalon is still a real insider tip. One does not suspect one of the most beautiful beaches in Canada here.

What has to be in the suitcase
For one

Beach visit

we have created a checklist. With this you will not forget anything you need for a beach trip.

Canada has dream beaches that are ideal for long walks on the beach.

Comfortable shoes

you should have it with you.

The winds always blow on the beaches of the Pacific and Atlantic coasts. There is also a stiff breeze on the big lakes. A

Rain and wind jacket

therefore does good service.

 

If you want to experience not only Canadian nature, but also regional culture, visit the capital of Newfoundland, St. John. It is located on the east coast of the peninsula, is the oldest city in North America and impresses with its colorful houses and their original charm.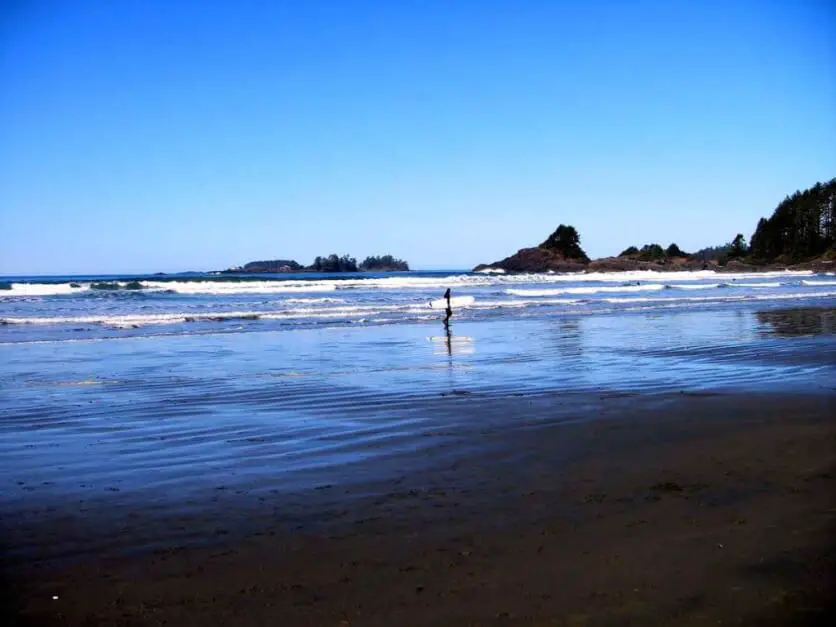 Long Beach: one of the most beautiful beaches in Canada

In contrast to the Avalon Peninsula, Long Beach is a popular destination for many tourists and has long been considered one of the most beautiful beaches in Canada: Around a million vacationers come to Vancouver Island every year. And yet the beach does not look crowded at all, probably because of its considerable length of ten kilometers.

The scenery is breathtaking: Long Beach is surrounded by rainforests and looks more like a tropical holiday paradise. But the water temperatures do not let holidaymakers forget that they are in Canada and not in the Caribbean. So the temperatures with 15 to 30 degrees are mild, but not tropical.

But Long Beach is not only suitable for beach walks and swimming fun, but also for surfing. The waves are high enough to get on the surfboard and practice surfing on one of the most beautiful beaches in Canada.

Family-friendly and lively: Wasaga Beach

Another recommendable beach is Wasaga Beach, two hours from Toronto on Georgian Bay. The 14 kilometer long sandy beach is the largest freshwater beach in the world and a popular destination. Especially families with children are drawn to Wasaga Beach: A large shopping street and numerous sports facilities will not leave you bored. Accordingly, the beach is well visited in summer, but still offers quiet corners.

If you want to escape the hustle and bustle, you can take a walk to the beautiful dunes. They are considered an insider tip and are only known to the locals. Especially in autumn, the beach becomes one of the most beautiful beaches in Canada. Then you almost have it to yourself.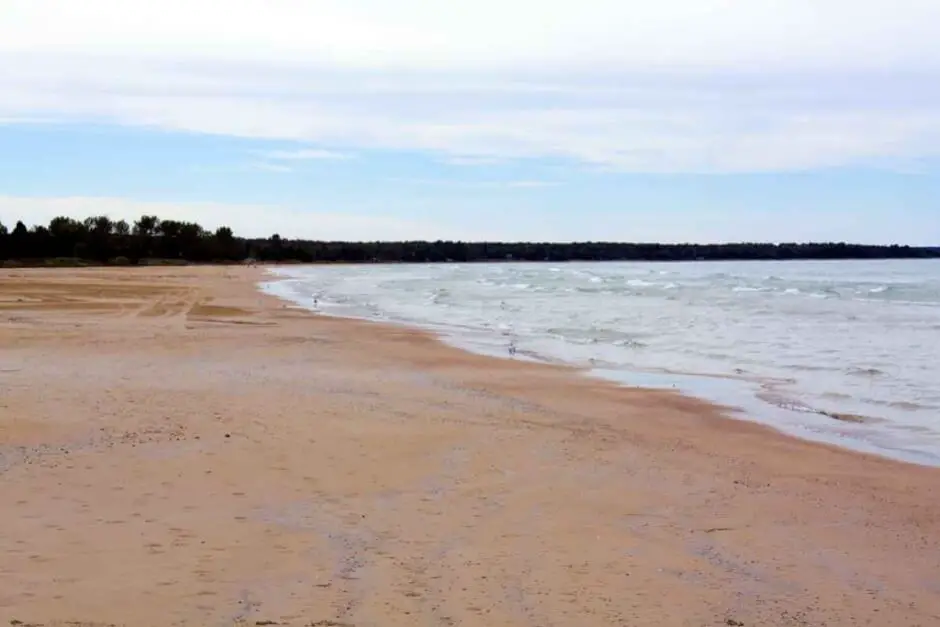 Sauble Beach - one of the most beautiful beaches in Canada

Sauble Beach is located on the east side of Lake Huron in Ontario. In the summer, the bear will step here, because Sauble Beach is a recreational area. While some locals and tourists enjoy street parties, other sports like water skiing, golfing and beach volleyball are all about it. Children are in good hands at the local amusement park or on the playgrounds.

While hundreds of thousands of tourists crowd on the beach in summer, a completely different target group comes to Sauble Beach in spring. Because the lake is a fishing paradise and in spring is full of rainbow trout jumping out of the waterfalls. Then one of the most beautiful beaches in Canada becomes a paradise for anglers.

But even in winter there is a lot of activity, albeit much less than in the summer months. Then try the tourists in cross-country skiing or driving in a snowmobile around the lake.

Singing Sands Beach in the National Park

Especially nature lovers will feel at Singing Sands Beach. Because this approximately eight-kilometer-long beach is known for its biodiversity and part of the Bruce Peninsula National Park.

There are many ways to explore the area. However, do not be surprised if you hear a singing sound as you walk along the beach. The "singing" quartz sand has given the beach its name.

Less known than other Canadian beaches, Singing Sands Beach offers similar recreational effects. Whichever beach you choose, enjoy your Canada vacation!

Also check out Petar's video about Canada from West to East! There are more tips

what to see in Canada.

Do you already know:

Find more

Slow Travel Destinations


can be found here.

This article about the most beautiful beaches in Canada was written by Jeannette Stowasser.

Text: Copyright Jeannette Stowasser


Photos: Copyright Monika Fuchs, TravelWorldOnline

The five most beautiful beaches in Canada