Do you like Castles, parks and beautiful landscapes? And do you want to get to know such places in the countries of Europe? Then you will like the European tour route in the footsteps of Empress Elisabeth of Austria. After she married her cousin Emperor Franz Joseph, Princess Sissi became Empress of Austria. Then she accompanied her husband on his Europe travels. In 1860 the empress fell seriously ill. The doctors suspected a lung disease and advised her to travel to Madeira. This turned into a tour that lasted two years. After that there was no stopping her. There are European travel destinations in many countries that can look back on a history with Empress Elisabeth.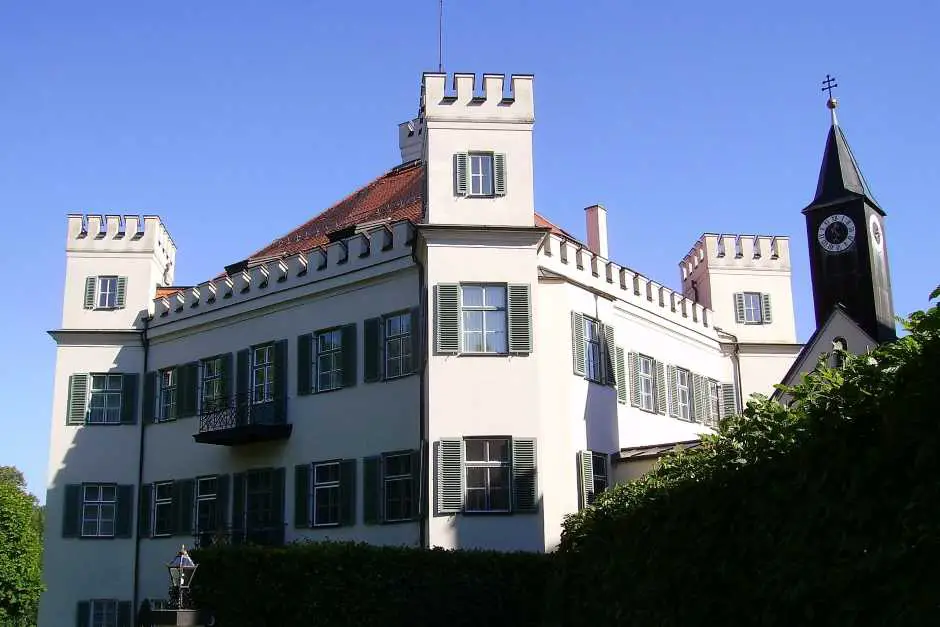 The European tour route in the footsteps of Empress Elisabeth begins in Bavaria
Empress Elisabeth of Austria was born as Princess Sissi in Munich, where the family owned a palace on Ludwigstrasse. Together with her parents, Duke Maximilian in Bavaria and Duchess Ludovica, and her siblings, she spent the days of her childhood in Possenhofen on Lake Starnberg. Her father was not the father figure from Ernst Marischka's Sissi films. He was an esthete who had little interest in the affairs of government of his dynasty. His family played second fiddle in his life. He preferred to roam the restaurants in Bavaria with his zither and entertain the inn guests. Or he traveled to the Orient to admire horses, belly dancers and the sites of antiquity.
Princess Sissi grew up under the supervision of her mother Ludovica. She had inherited her father's essence. In her youth she was considered a tomboy. She was able to live out these peculiarities in Schloss Unterwittelsbach near Aichach and in Schloss Possenhofen on Lake Starnberg. Excursions to the Rose Island, rides in the park and hikes were already among her favorite pastimes back then. Even as Empress she did not renounce this. Many of theirs Europe Travel destinations were later based on these interests. You cannot visit Possenhofen Castle as it is privately owned. An excursion on the lake or in summer to the rose island is possible.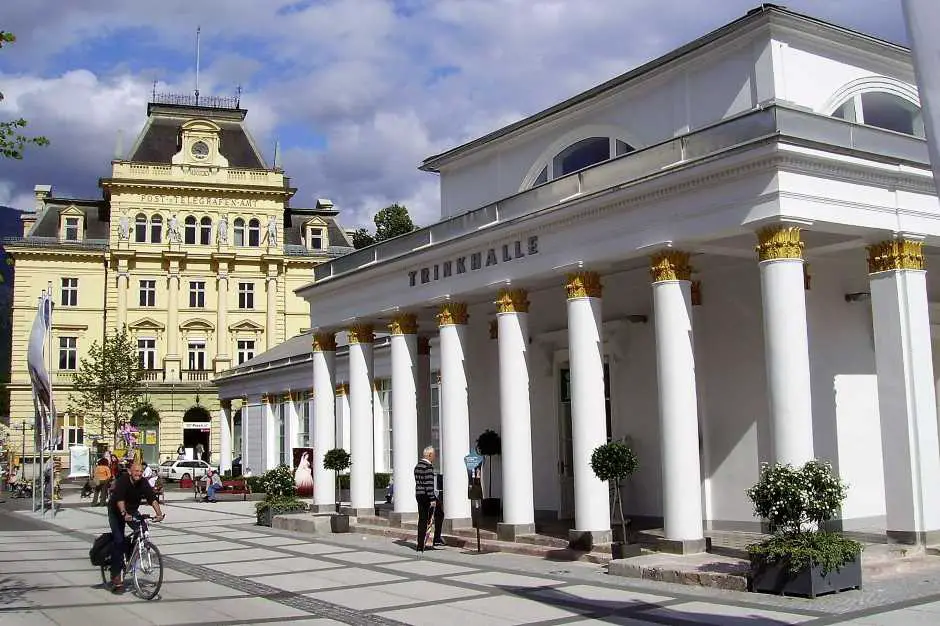 Engagement in Bad Ischl
In Bad Ischl, Princess Sissi met the 23-year-old Emperor Franz Joseph. This is where Empress Elisabeth's European tour route began. The Kaiser was actually supposed to be introduced to her sister Helene in Bad Ischl. Ludovica von Bayern and the Emperor's mother had chosen her as his wife. It was to turn out differently, however. Franz fell head over heels in love with Princess Sissi. A day after he met her, he asked for her hand. Sissi was only 15 years old at the time.
Later the imperial family often traveled to Bad Ischl. Sissi, because she felt comfortable there. The mountains reminded her of her home on Lake Starnberg. Emperor Franz liked to come here to hunt. His mother, Archduchess Sophie, had given the couple the imperial villa as a wedding present. The daughter of the imperial couple, Marie Valerie, married in Bad Ischl. Sissi also came here as Empress to mourn the death of her son. Today the descendants of Franz and Sissi live in Bad Ischl in the imperial villa. You can visit part of it.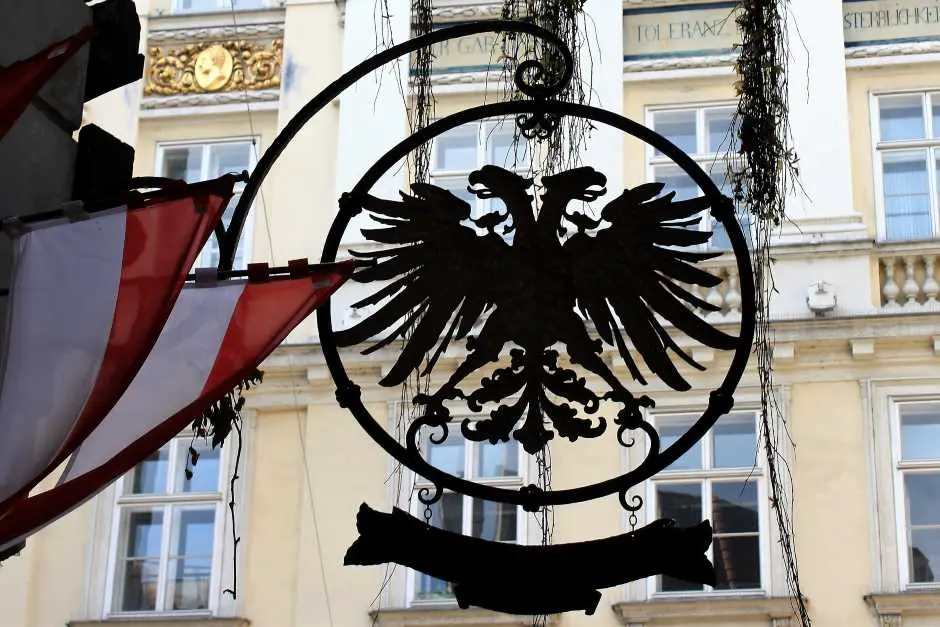 The unloved Vienna
The court ceremony at the Viennese court was one of the reasons why Empress Elisabeth set out from Austria to travel to Europe. It was too strict for her. Before Sissi became Empress, she had lived an uncompromising life with her family in Bavaria. Therefore it fell to her to adapt to the rules of the court Vienna heavy. The double-headed eagle is symbolic of the imperial era in Austria. You can still visit the buildings from the imperial era in Vienna today. The Hofburg and Schönbrunn Palace are open to visitors.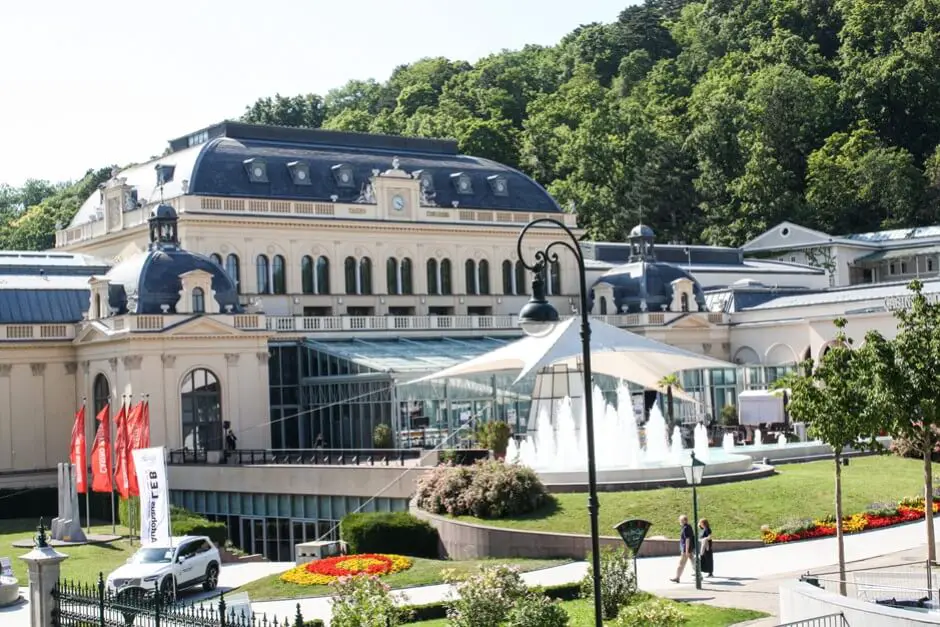 Excursion destinations for the Empress - Baden near Vienna and Laxenburg
Baden near Vienna and the palace gardens of Laxenburg were among the excursion destinations for Sissi Empress of Austria. The empress was very athletic. At the same time, she took care of her figure all her life. This went so far that she followed diets that were harmful to her health. Milk diet, orange diet and egg diet were still the tolerable ones. Their ladies-in-waiting feared their wanderings. Sissi covered the 25 kilometers from Schönbrunn to Baden near Vienna at a rapid pace. Much to the chagrin of her companions.
Laxenburg Palace is also located at the gates of Vienna. Emperor Franz and Sissi wanted to spend their honeymoon there. However, the Crimean War ensured that the emperor had to pursue state affairs in Vienna almost all the time. As a monarch, Empress Sissi was on her own. She used the park for rides, as she was used to in Bavaria. In Vienna, however, her behavior was not considered worthy of an empress and met with disapproval.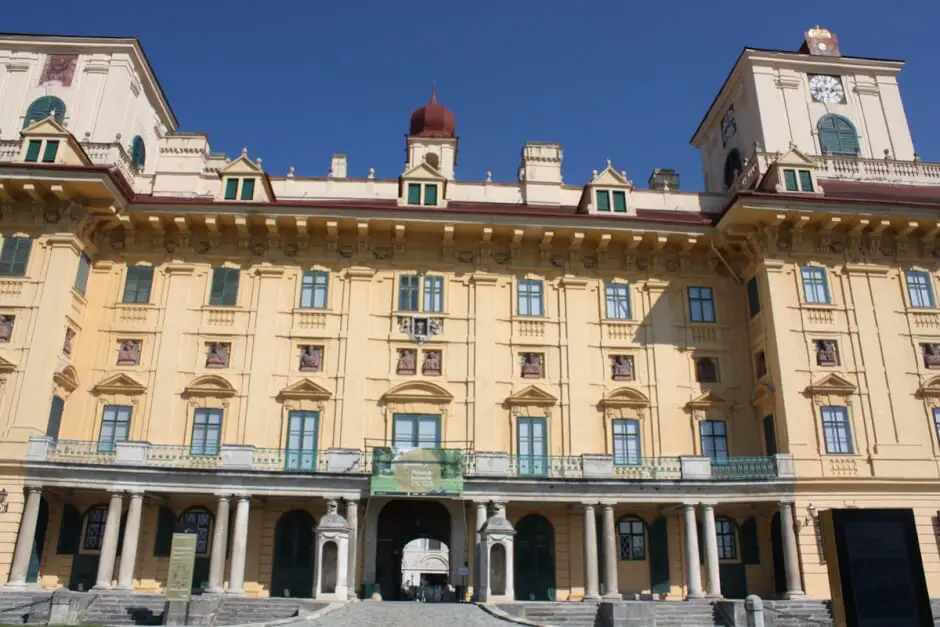 Esterházy Palace - one of the European travel destinations that was important in court society
Relations between the Esterházy family and the Habsburg monarchy were close. Sophie Countess Esterházy, daughter of the Prince of Liechtenstein, was the high court master of Empress Elisabeth. She had already met Princess Sissi in Bad Ischl. She later appointed Archduchess Sophie, the Emperor's mother, to be her chief stewardess. In this capacity she saw herself as a kind of governess of the empress. She immediately took an aversion to the countess. At the same time, however, the Esterházy dynasty belonged to the circles of court society. Esterházy Palace im Burgenland was the scene of the social life of the Habsburg monarchy. In the "Apartment of the Princess" there is still an exhibition on the relationships between the royal family from Hungary and the imperial couple Franz Joseph I and Sissi.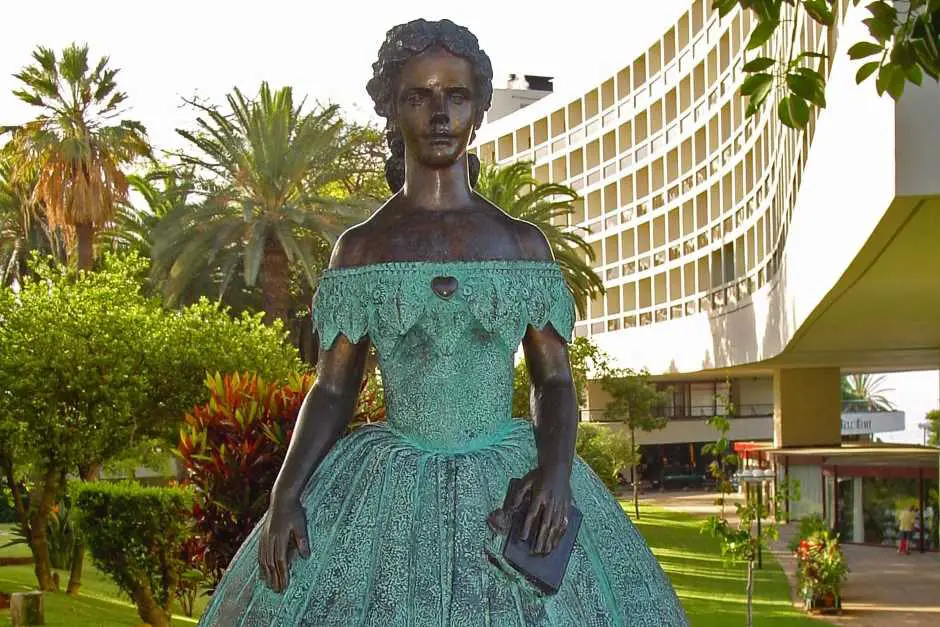 Madeira - first stop on Empress Elisabeth's European tour route
Not much has survived that is reminiscent of Sissi's visits to Madeira. In 1860 she came to the island for the first time to cure her cough. Her doctors recommended that she go to the cure. From then on, traveling became her life. The Quinta da Vigia, in which she lived, no longer exists. They were torn down so that the casino could be built. A statue in the casino's park today commemorates the empress. On her second visit to Madeira, she stayed at Reid's Palace Hotel.
Corfu - One of the European travel destinations of Sissi as Empress
When Empress Elisabeth of Austria fell ill again after her return from Madeira, the doctors suspected that she was suffering from pulmonary consumption. This time, too, she drove south. This time the island of Corfu was their travel destination. She liked the island in the Ionian Sea so much that she had her dream castle built there between 1889 and 1891. She visited the Achilleion several times, although she later regretted it. Allegedly she said: "Our dreams are more beautiful when we don't realize them."
The Achilleion is one of the main attractions in Corfu today.
Gödöllö Royal Castle in Hungary
After her stay in Corfu and her onward journey to Venice and her spa stay in Bad Kissingen Empress Elisabeth returns to Vienna as a woman full of self-confidence. She asserts herself against her husband and fights for a different upbringing for her son. From now on she leads her life according to her taste.
Sissi usually stays out of politics. It only thaws out when Hungarians are among the guests. The Hungarian Ida Ferenczy is her confidante at the court. She establishes contact between Sissi and Hungary's liberals. She and her children travel to Budapest for months. The empress allied herself with Count Gyula Andrássy, who later became Prime Minister of Hungary. The two fall in love. However, they strictly avoid an affair. You only communicate through Ida Ferenczy. She urges her husband until he negotiates with the Hungarians. With that begins the k-and-k monarchy. The Hungarians crown Franz Joseph and Elisabeth as their royal couple. They received Gödöllö Castle as a gift from the Hungarians.
The fourth daughter of the imperial couple is finally born in Budapest. The gossip women at court immediately suspect that Marie Valerie is Andrássy's daughter. However, it soon becomes clear that this is not the case. Because none of the children of the imperial couple resemble Franz Joseph as much as this child.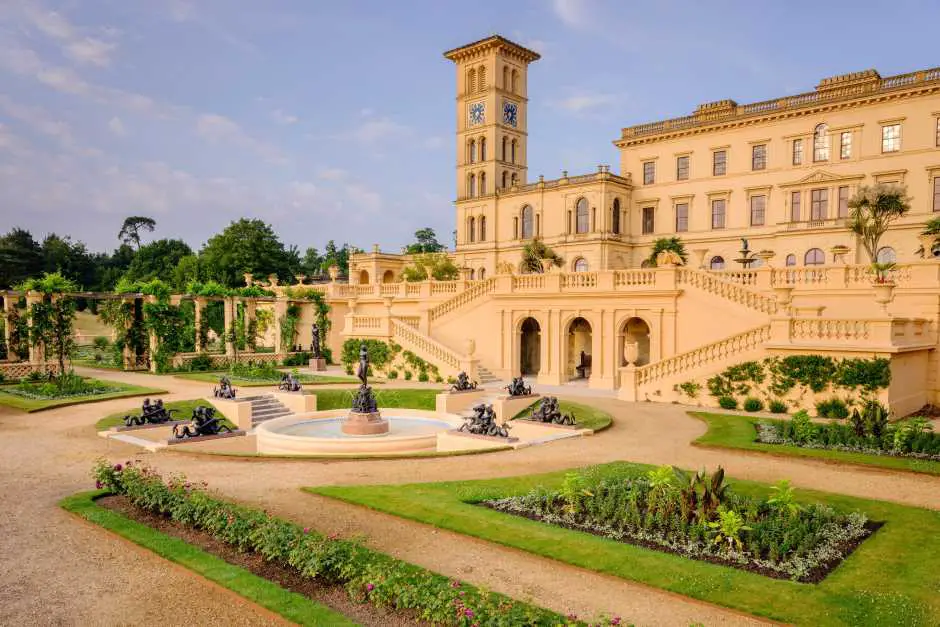 England and Ireland - riding holidays in the European travel destinations of Empress Sissi
Empress Elisabeth visited England and Ireland nine times in her life. Her sister, ex-Queen Maria-Sophia of Naples and Sicily, recommended the Isle of Wight in southern England as a travel destination in 1874. During her visit, she was also a guest at Osbourne House, where Queen Victoria spent her summer vacation. England and Ireland repeatedly lured Sissi to travel to Great Britain. There she could practice her favorite sport, horse riding, undisturbed. She took part in Parforce hunts and trained her skills as a rider. Parforcer rider Bay Middleton accompanied the Empress on several of her journeys through Great Britain. In those years, Empress Elisabeth was one of the best riders in the world. Middleton encouraged them. When he got married, he hired his company to accompany the Empress on her riding vacations. After that, riding was no longer fun and she sold her horses. From then on, walking was one of her favorite sports.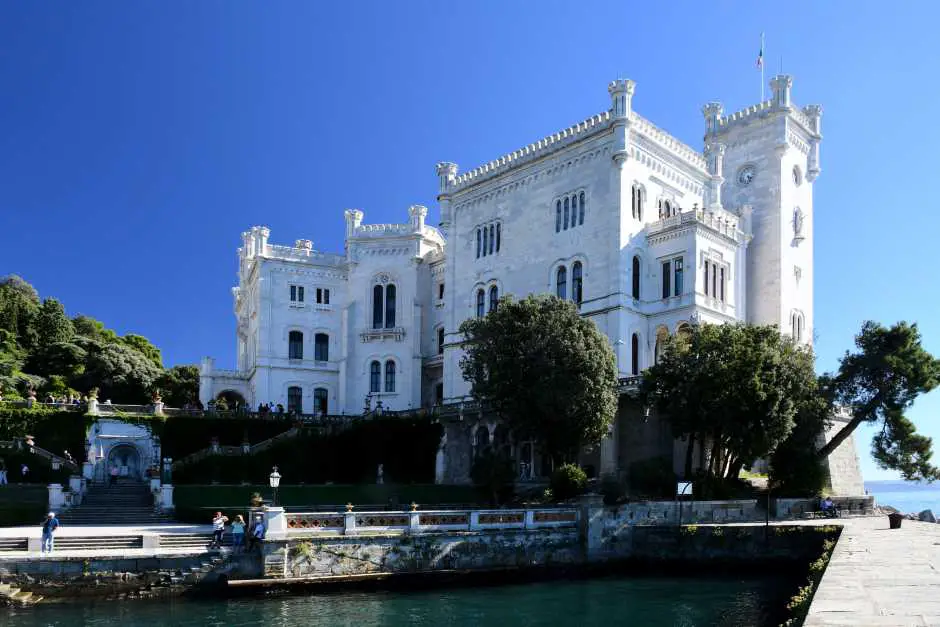 Trieste and Miramare Palace - Europe travel destinations of Empress Elisabeth of Austria
Miramar Castle is located just outside Trieste on a promontory directly by the sea. Archduke Maximilian, the brother of Emperor Franz Joseph, had it built on this site. The city of Trieste and its surroundings belonged to the Habsburg monarchy from the 14th century to 1918. Archduke Maximilian and his wife Charlotte lived here from 1859 to 1864. A year earlier he was appointed Emperor of Mexico. However, this title brought him no luck, because in 1867 the Mexicans executed their emperor. His wife's mental state deteriorated noticeably afterwards. This led to her spending the rest of her life at the Château de Bouchout in Belgium. She never returned to Miramare.
Instead, the Habsburgs used Miramare Palace as a summer residence from then on. Sissi stayed in Trieste fourteen times. She later often used it as the starting point of her sea voyages, which she undertook after the death of her son.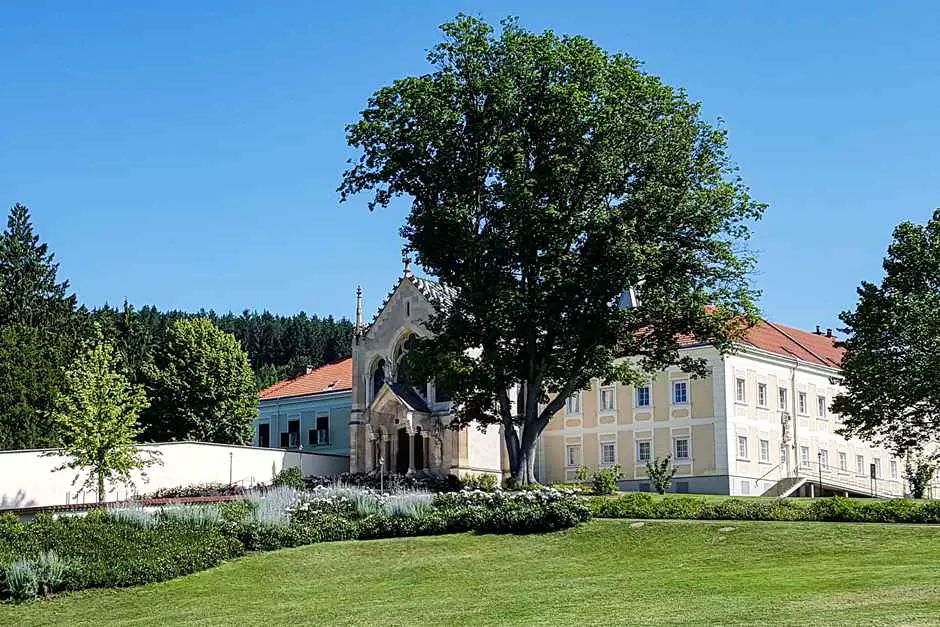 Mayerling Castle - a turning point on the Empress' European tour route
Crown Prince Rudolf, Empress Elisabeth's son, bought it Castle Mayerling 1886 and had it expanded as a hunting lodge. He liked to spend his time here. It did not gain fame, however, until he and his lover, Mary von Vetsera, were found dead in their bed in this castle in 1889. This event hit Empress Elisabeth hard. Her travels through Europe from then on were also a way to endure the loss of her son. She rarely stayed in Vienna.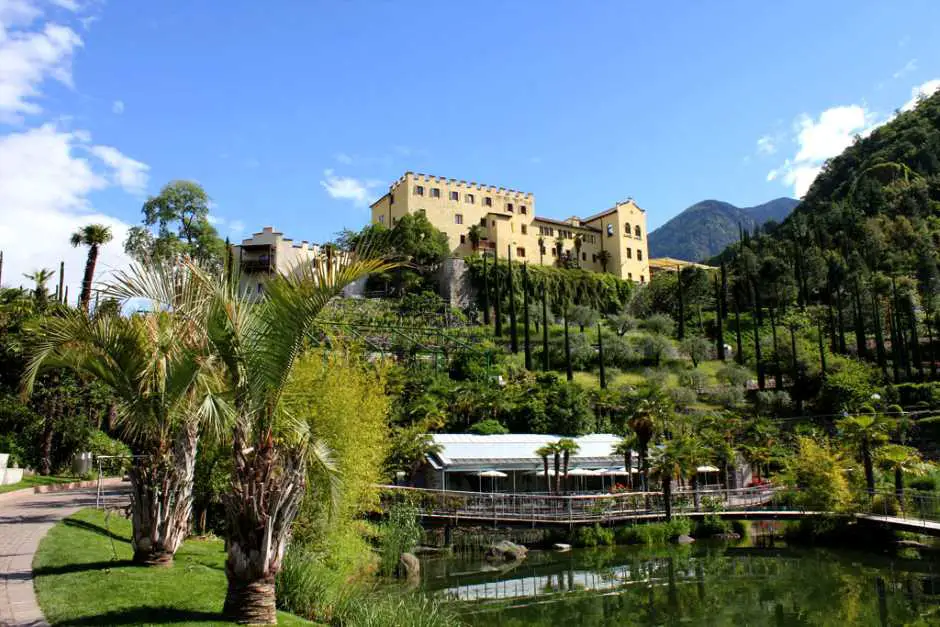 Trautmannsdorf Castle - favorite place among the European travel destinations of the Empress
Therefore, our European tour route leads us in the footsteps of Empress Elisabeth of Austria to Trautmannsdorf Castle near Merano. Sissi loved her spa stays in Merano. She was there four times for a cure. She spent two of them at Trautmannsdorf Castle. She came to Trautmannsdorf Castle for the first time in 1870 with her daughter Marie Valerie. This should cure an illness here. For eight months, the empress lived in the rooms of the castle, which offer a view of the Adige Valley. Walks were already one of her favorite pastimes. The second time she came here after the death of her son Rudolf. Memories of times of happiness probably played a role in the decision. This time, however, the locals called her the "Black Woman" because she only showed herself in mourning clothes. This time she only stayed six weeks.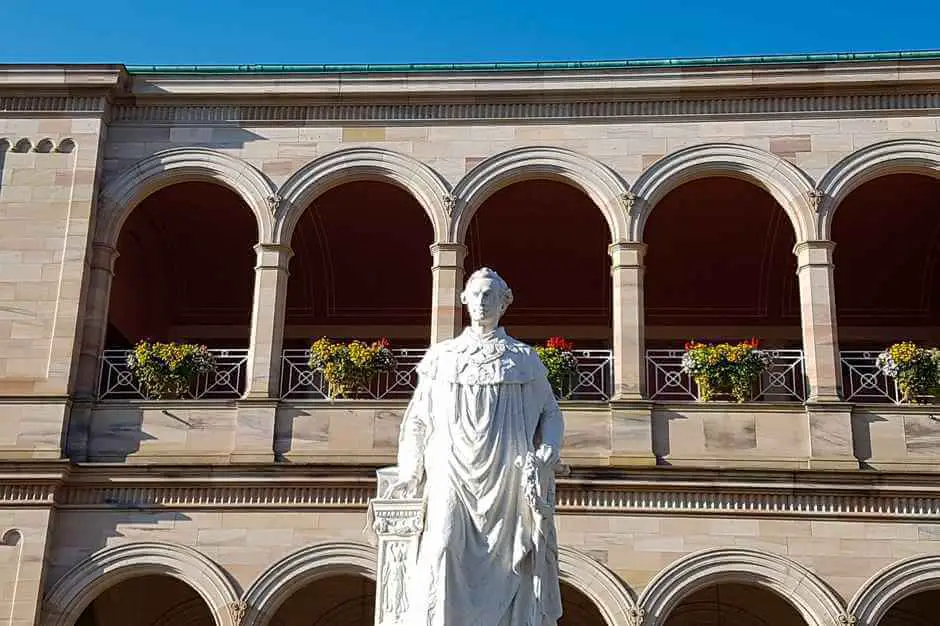 Bad Kissingen - one of the spa stays on Empress Elisabeth's European travel route
Empress Elisabeth of Austria visited at an early age Health resorts. On the one hand, that had to do with her obsession with beauty. Hiking was one of her favorite pastimes. She weighed only 1,72 kilograms with a height of 50 meters. She laced her waist to a minimum. On her first visit to Bad Kissingen, she was still actively involved in the spa events. You could often see them strolling along the spa promenade. At the same time, her diets created problems with her health over the years. Hunger edema and anemia were the result. During one of her visits to Bad Kissingen from that time, her spa doctor described her as "anemic, shy of people and sick."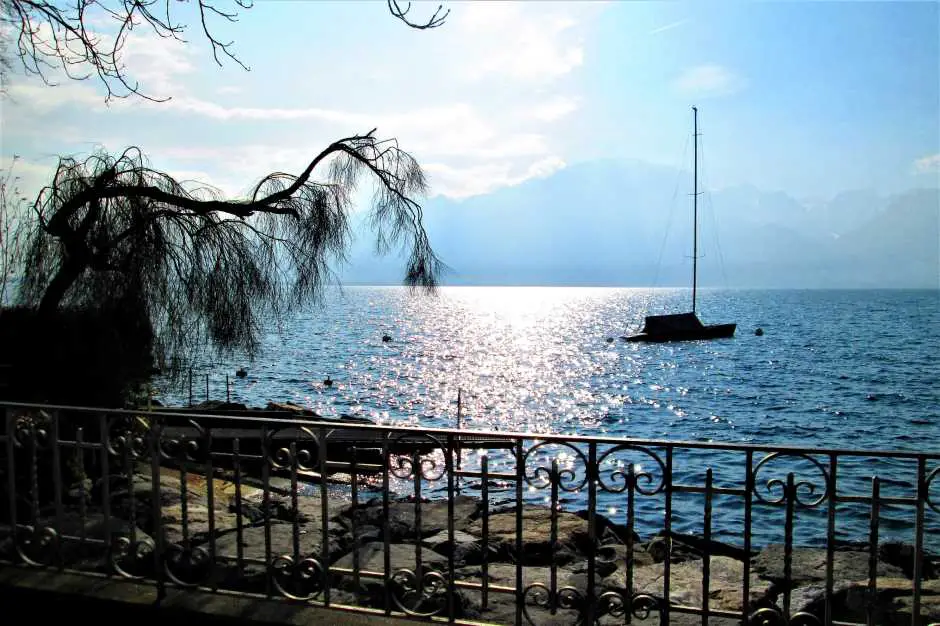 The European tour route of Empress Elisabeth ends at Lake Geneva
The last destination of the European tour route of Empress Elisabeth of Austria is Geneva. In the autumn of 1898 she traveled to Switzerland. She is only traveling with her lady-in-waiting, Countess Irma Sztáray, and without personal protection. The two of them spend the night in the Grand Hotel in Caux near Montreux. On September 9th, at the invitation of Baroness Rothschild, she goes to Geneva on the saloon paddle steamer. She never returns from there.
When she was walking from the Hotel Beau Rivage to the paddle steamer jetty on September 10, the anarchist Luigi Lucheni stabbed her with a file. Only after the ship has cast off do you realize how badly the Empress is injured and bring her back to the Hotel Beau Rivage. There she dies after an hour at the age of 61.
Lucheni testified during interrogation after his arrest that the Empress was not his target. He had planned to assassinate Prince Henri Philippe d'Orléans. He had only found out from the newspaper that the Empress was in Geneva. This had revealed her incognito as Countess von Hohenems to the public.
Statues on the lakeside commemorate the empress - one in Geneva, the other in Montreux.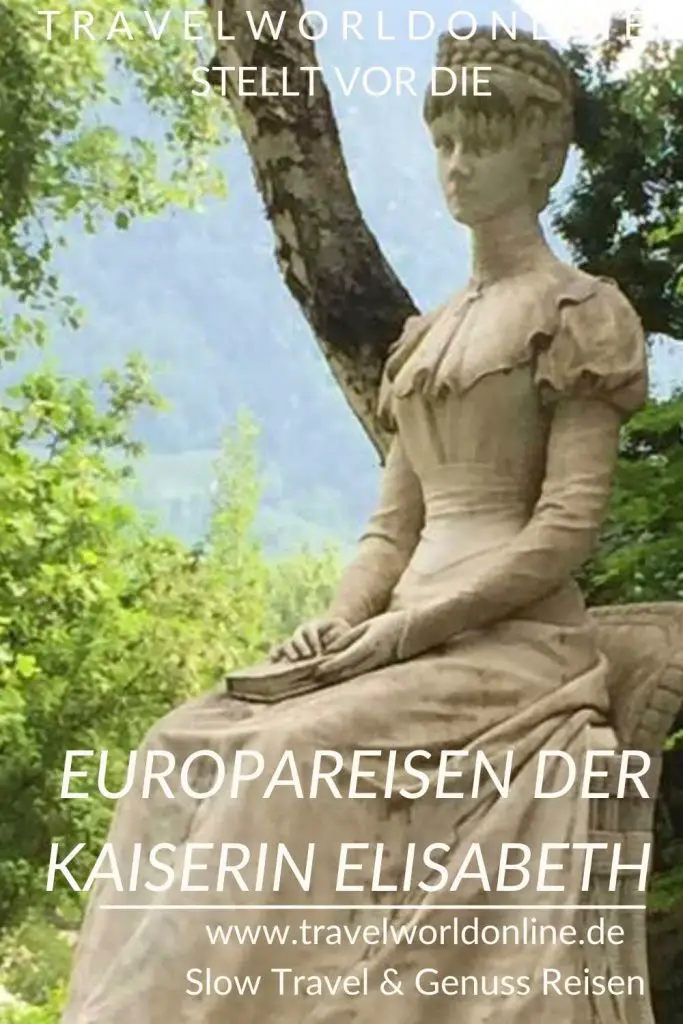 Source: research (partly on site)
Text by Sissi Kaiserin (c) Copyright Monika Fuchs. This article was produced with the support of the 2021 grant from VGWort and the Federal Government Commissioner for Culture and the Media. We thank you very much for that.
Photos (c) Copyright Monika Fuchs as well as in the public domain and see caption
European tour route in the footsteps of Empress Elisabeth