Le Pays de la Sagouine in Bouctouche

Dorine is a celebrity in New Brunswick: the little woman who is waiting for us in Le Pays de la Sagouine has already ordered the provincial prime minister around. "He doesn't like to dance," she laughs. "But I tricked him. And how he can dance! And he can hit the spoon too! "We look a little confused at the resolute woman who is standing in front of us in her household apron and headscarf and excitedly tells us that he is expected again this afternoon. And that she is looking forward to it. But she is nervous too. And how! Dorine is one of the tour guides who accompanies visitors through the Pays de la Sagouine. But it is much more: the former teacher has made it her life's work to make it clear to people from New Brunswick and visitors from all over the world that Acadia is still very much alive. And she is right! Dorine embodies an Acadian washerwoman as the main character in Antonine Maillet's play on La Sagouine. As such, she has even made it onto national television and couldn't believe how many people she recognized there. "The phone rang for days when I got home," she giggles. "And my husband just said: what have you done now?"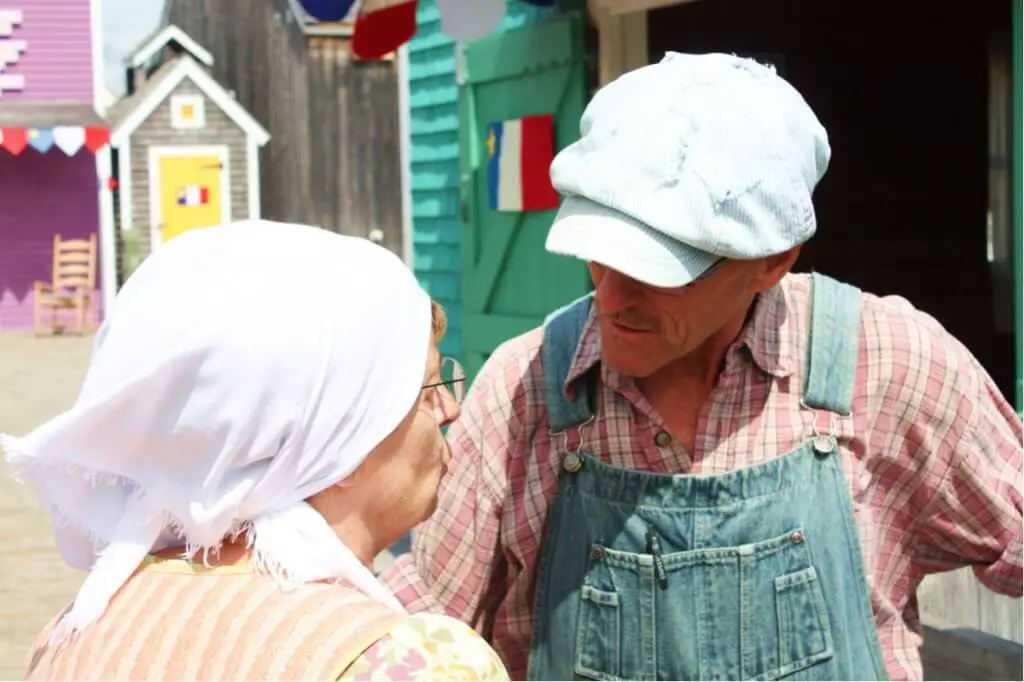 Antonine Maillet's book has a lot to offer Acadian renaissance in New Brunswick contributed. The characters in it are taken from life. It's about storytellers, alcohol smugglers, sailors, entertainers, squabbling neighbors, funny characters, and of course La Sagouine, the washerwoman. Their lives - or more precisely, the life of the Acadians - is a theme in Le Pays de la Sagouine. This is neither a museum nor a theater in the narrower sense. But somehow it has something of both, because that is where the spirit of Akadia lives on in the music, in the kitchen parties, on the stage, at the dance or in the restored buildings, where the Akadians were shown until a few decades ago New Brunswick lived.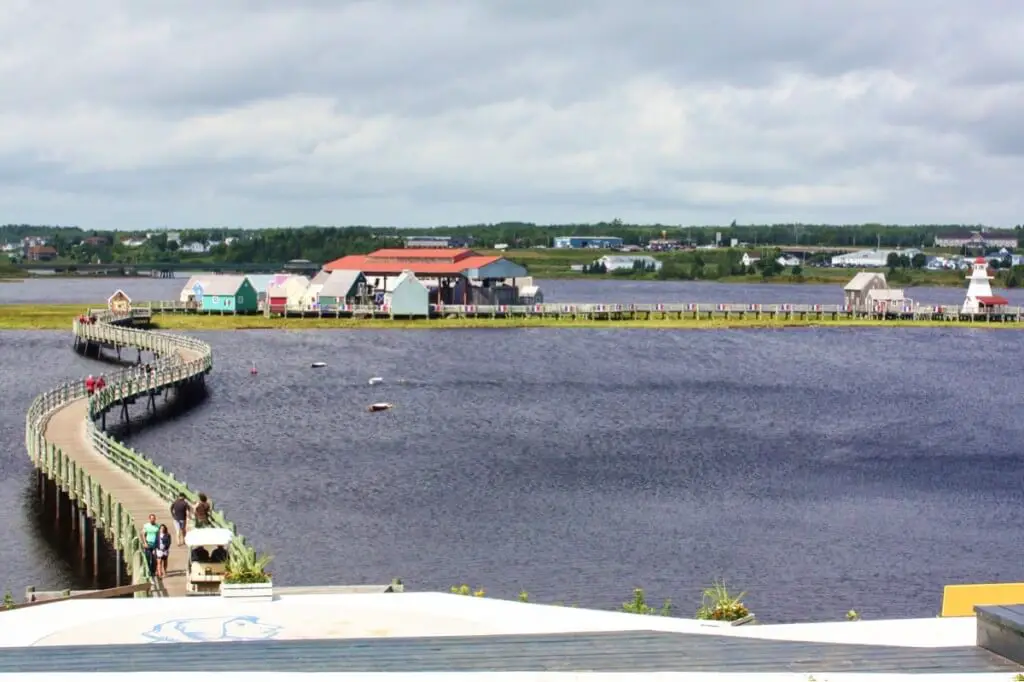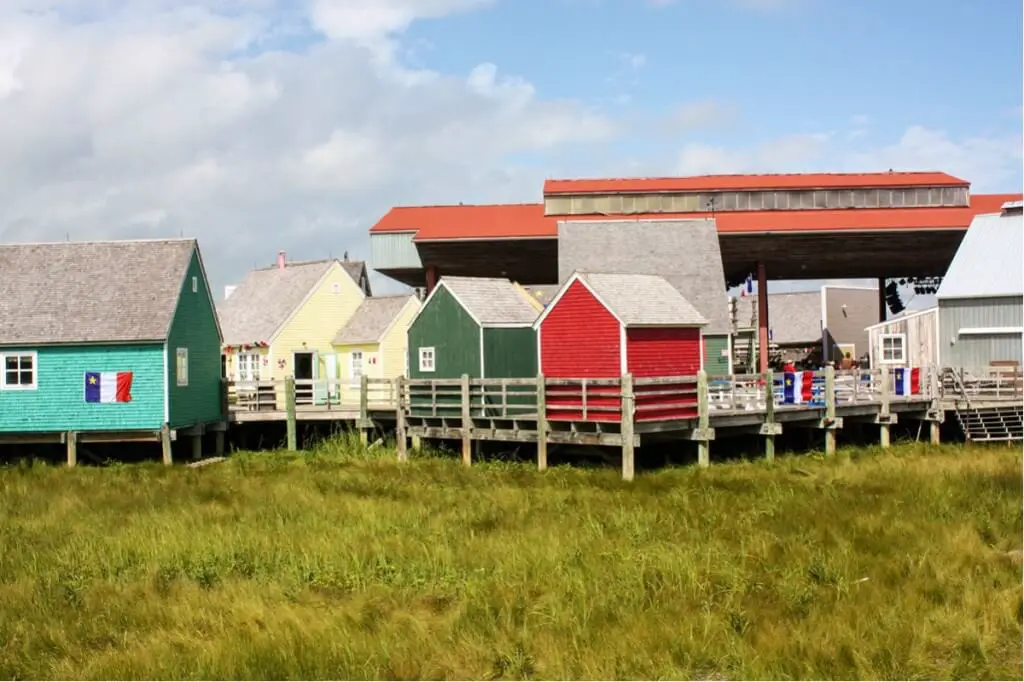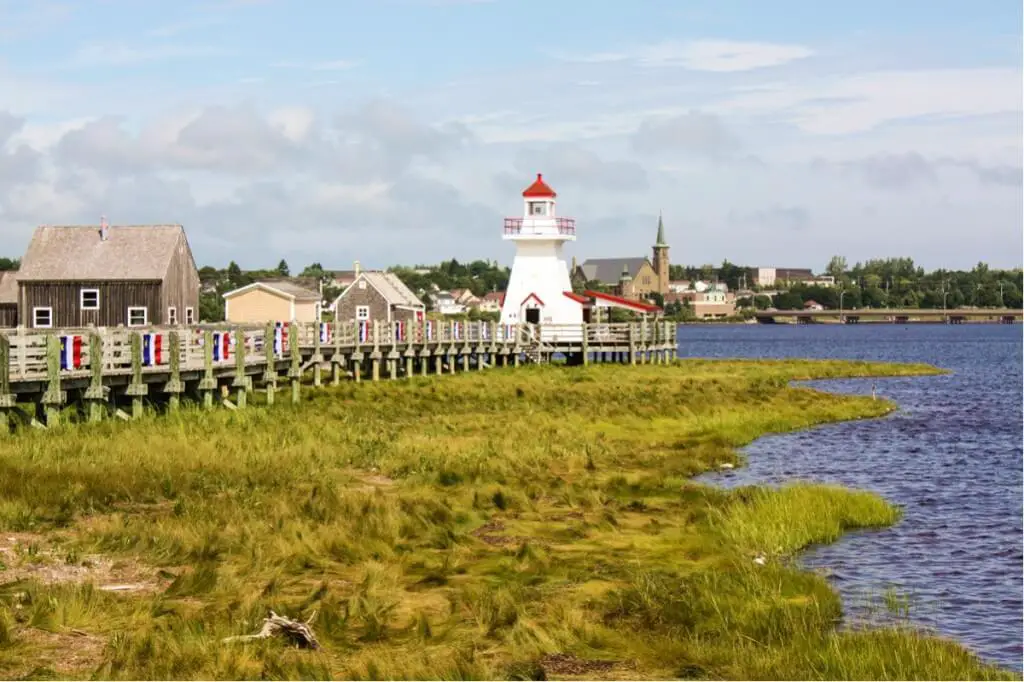 Since Le Pays de la Sagouine was built on Île-aux-Puces in front of Bouctouche in New Brunswick in 1992, it has welcomed more than one and a half million visitors. An authentic Acadian fishing village from the time of prohibition was built on the small island off the coast and the characters from Maillet's book were brought to life. With music, theater, dance, the simple food of the Acadians and the people who bring Maillet's stories to life, we are provided with an image of Acadia that makes us feel like we are right in the middle of the lives of people in this region of New Brunswick . "We live here in Bouctouche in an area where people speak French," laughs Dorine. "You don't think long here. If you can't think of a word in one language, you simply take one from the other. English and French are wildly mixed. It can happen that the language is changed several times in a sentence without you noticing. "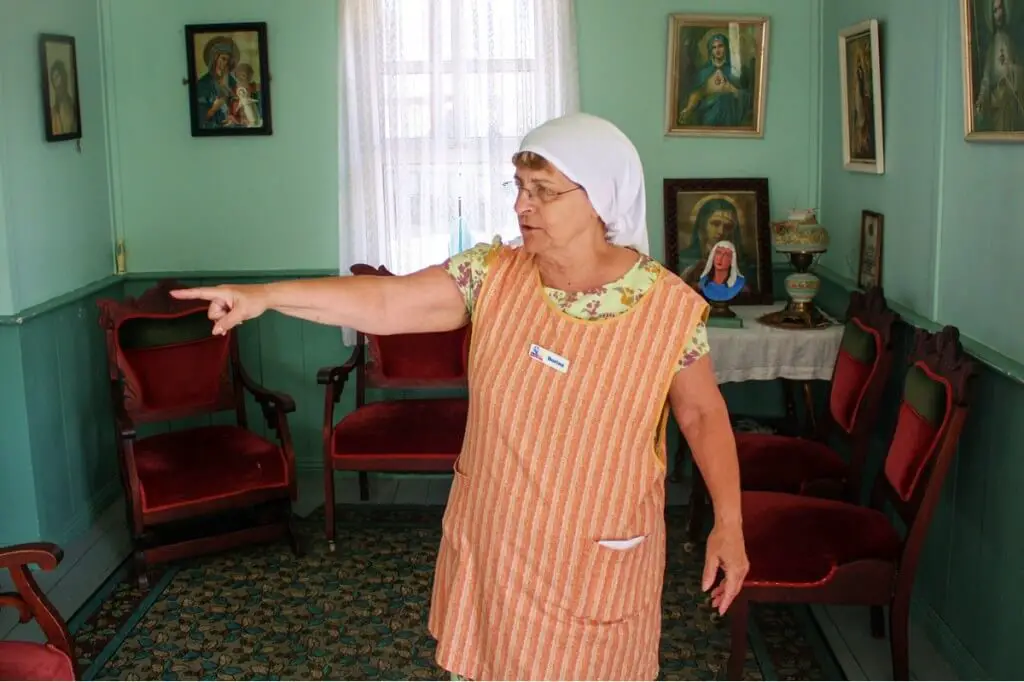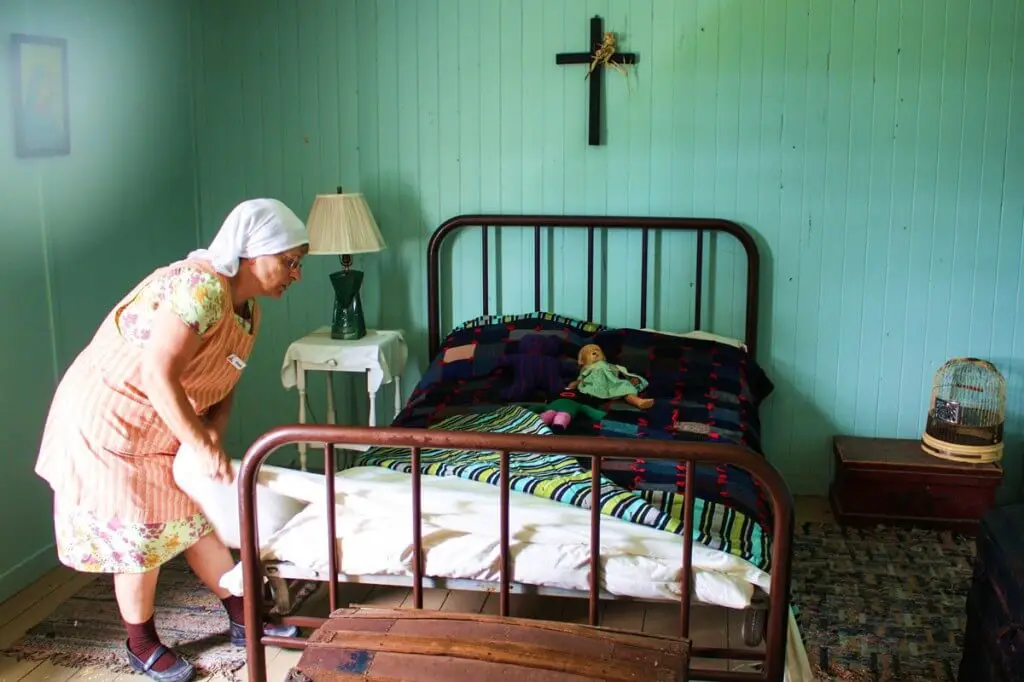 Dorine tells us how Antonine Maillet's book strengthened Acadian self-confidence when it became a bestseller. She tells of how the Akadier New Brunswicks honor the author, who has done so much for her identity as an ethnic group. It leads us down to the small island, "which the Mayor of Bouctouche made available for our project." Today, reconstructed houses of the Acadians stand on it, showing how easy life was in an Acadian village just a few decades ago. "We were disadvantaged because we didn't have any higher education. Only late did we get the same opportunities as the English-speaking inhabitants of our province. "Acadians often lived from what they grew themselves: potatoes, fish that they caught off the coast, and pigs that they kept in the stable. They had to live on this because they often did not earn enough to buy other food.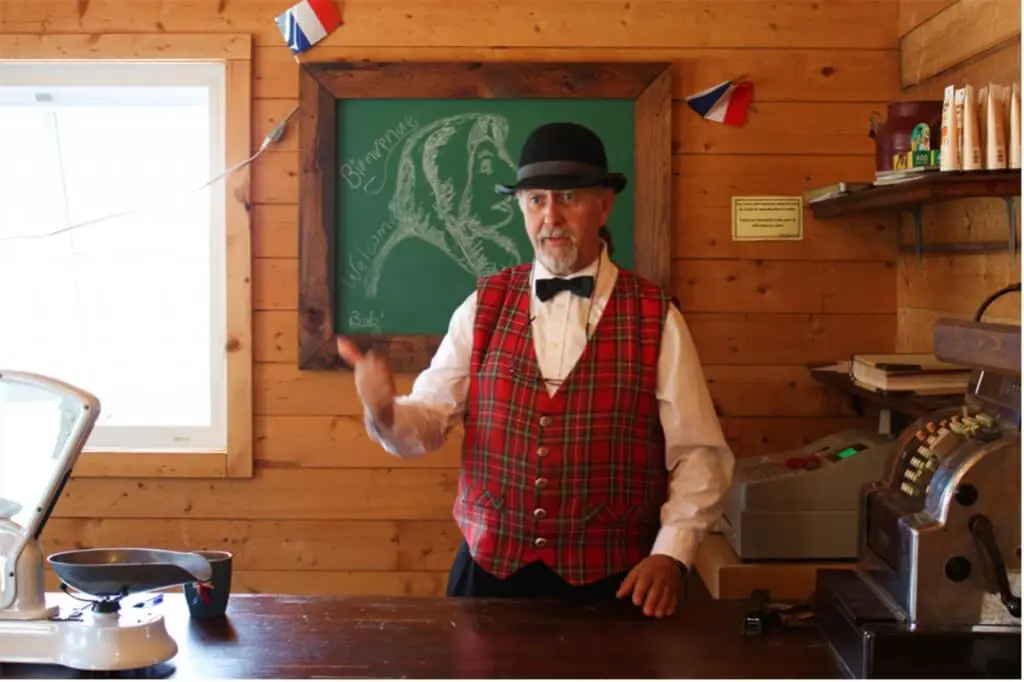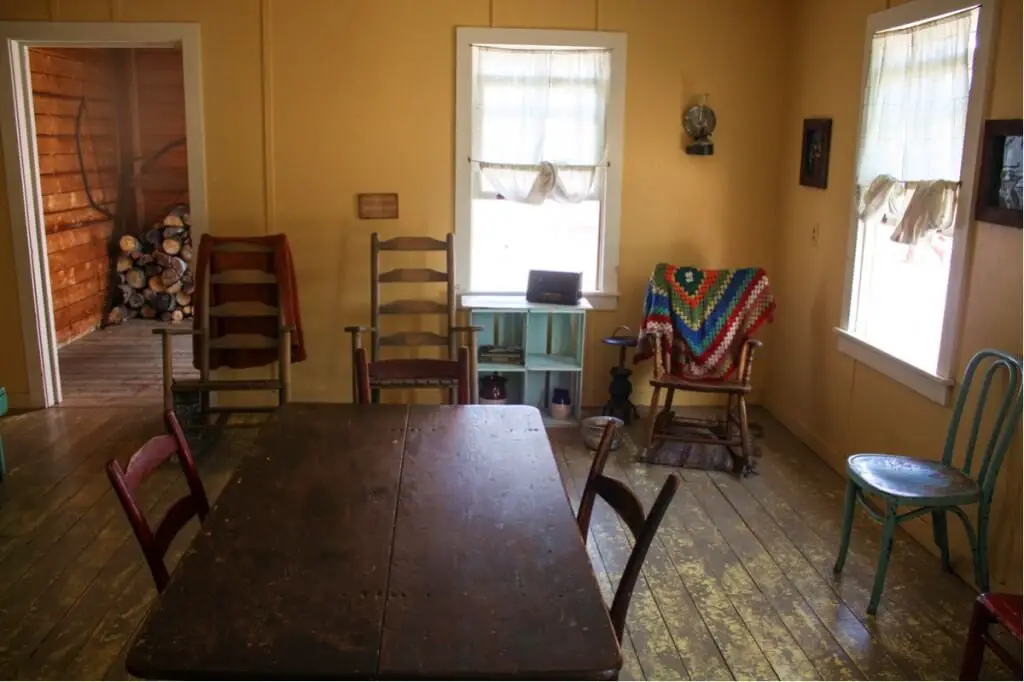 Dorine proudly explains the dishes that are served in the L'Ordre du Bon Temps restaurant: potato pancakes, a potato bake with bacon, a fish stew and a kind of raisin roll for dessert. "We had little, but we made the best of it." The same applies to alcoholic beverages. "What we couldn't afford, we burned ourselves." At "Le Bootleggeux", the pub on the island, she lets us try the home-made brandy that was still made in her day. The liquor runs down our throats mildly and warmly. "Do you see! You can make something good with little, "she says slyly.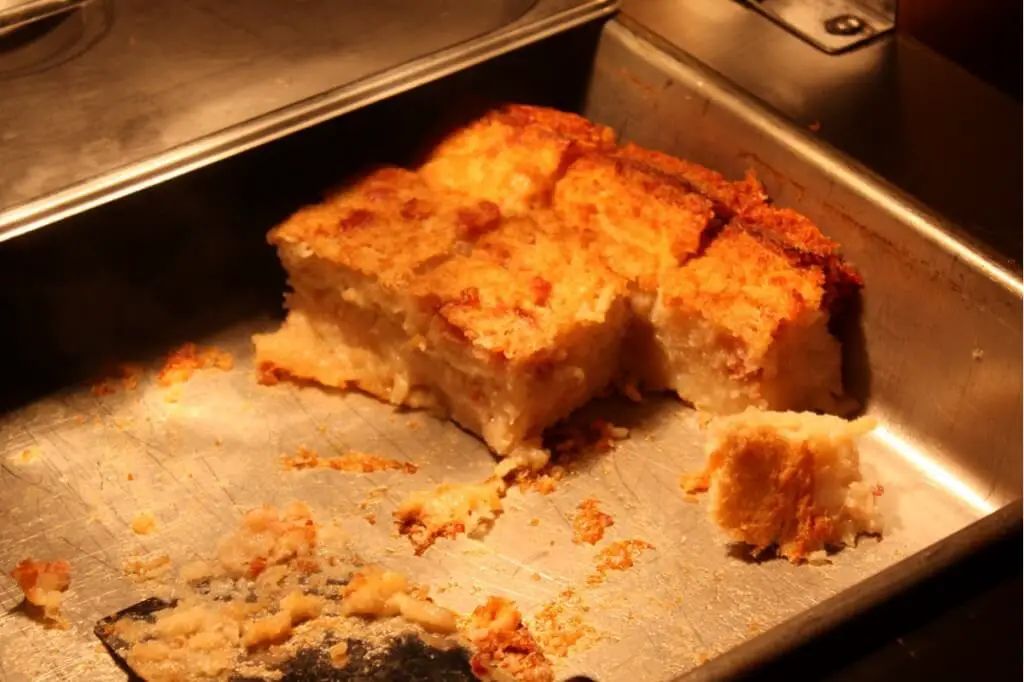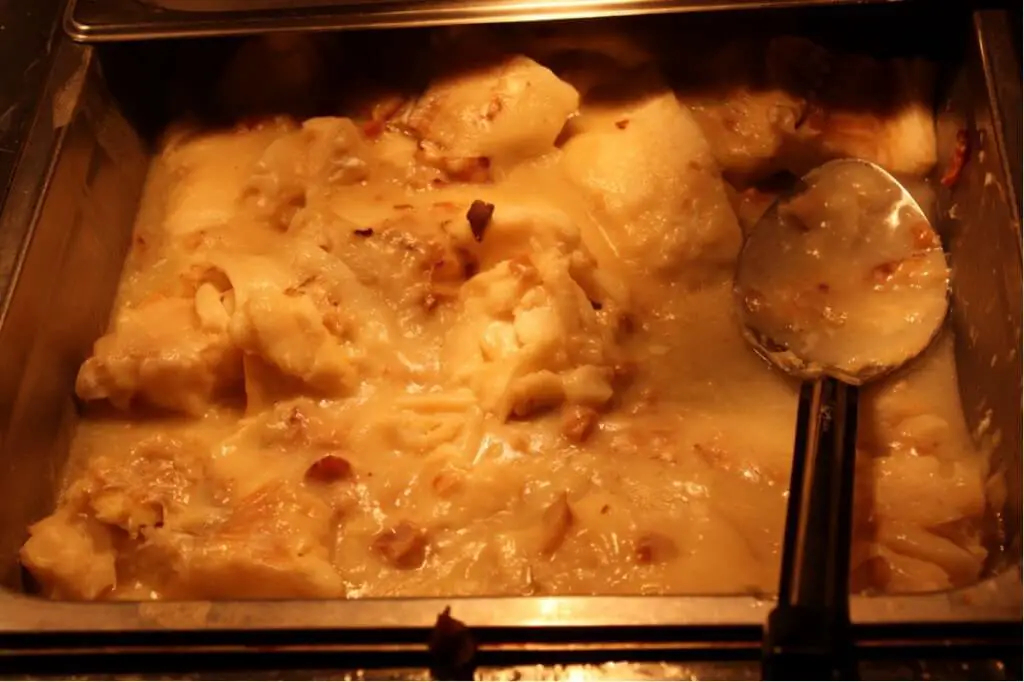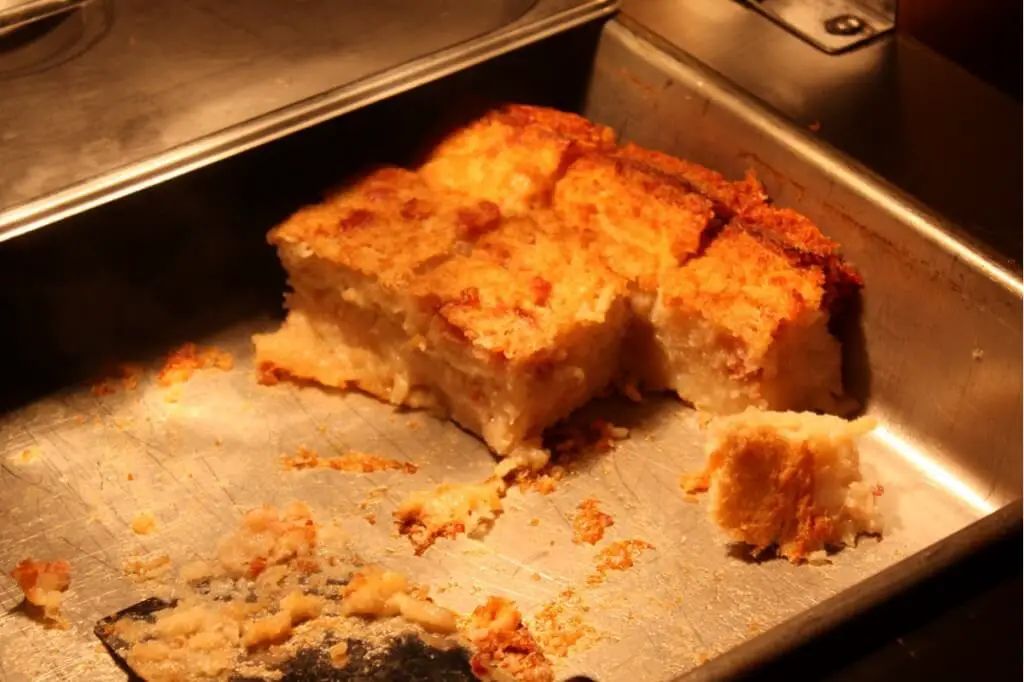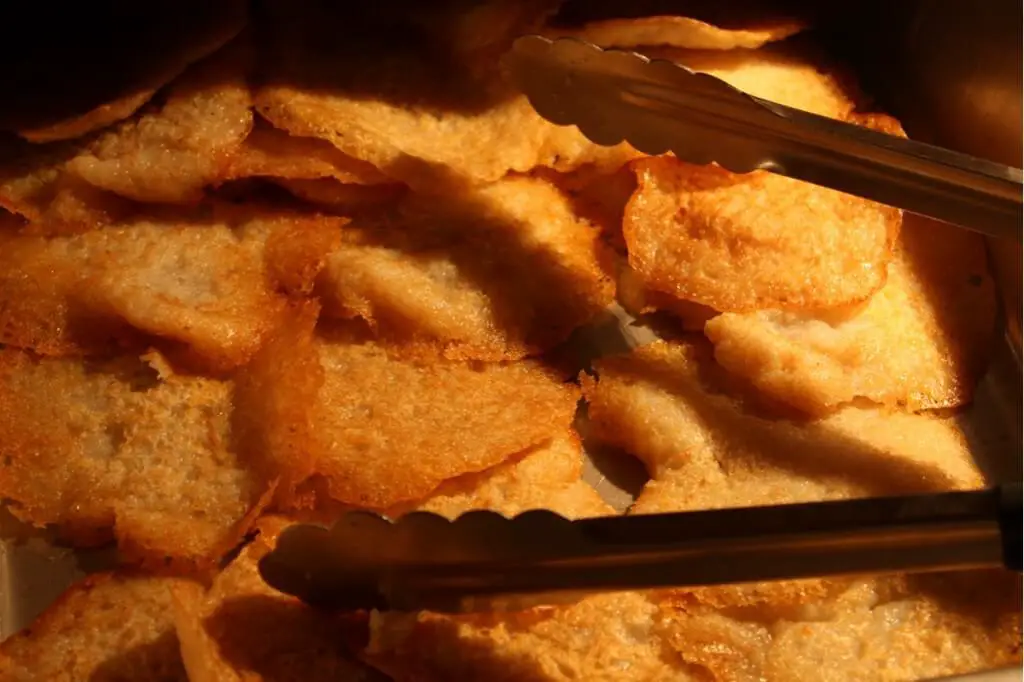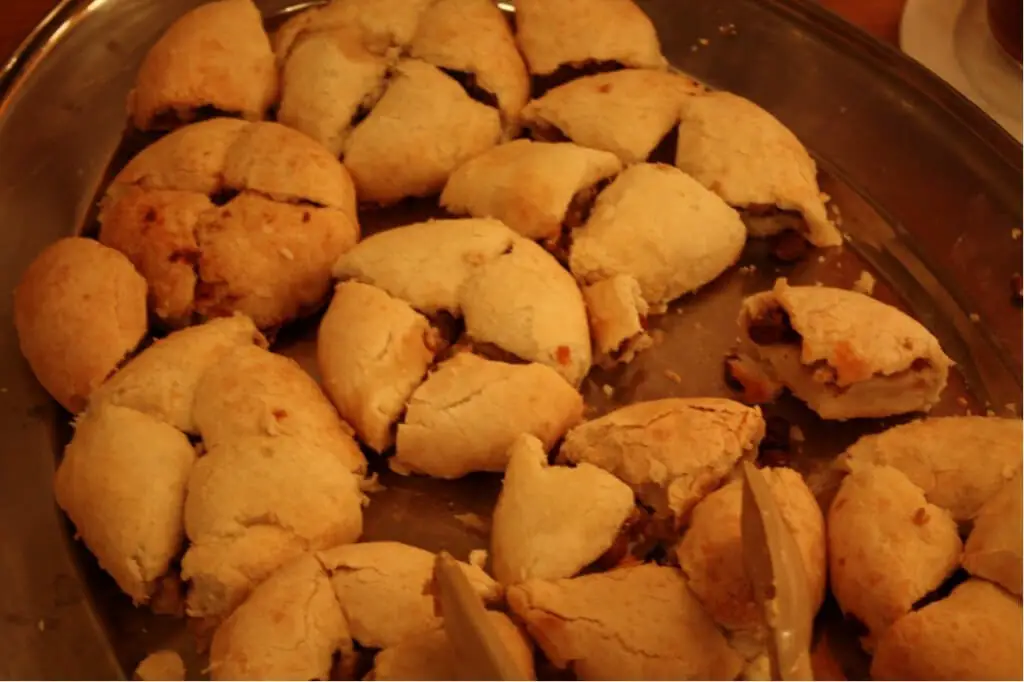 After our lunch together, Dorine gets more and more restless. "He'll be there in an hour," she says, kicking nervously from one leg to the other. "The Prime Minister has announced his visit for today. Tomorrow is Acadian National Day! He'll be happy to come over here. And he has to dance again! And beat the pace with the wooden spoons. He can do that quite well now. "Dorine laughs, and I like to believe the resolute little Akadierin that she even commands the head of the province around. Just like she did with the other characters in the Pays de la Sagouine and with us.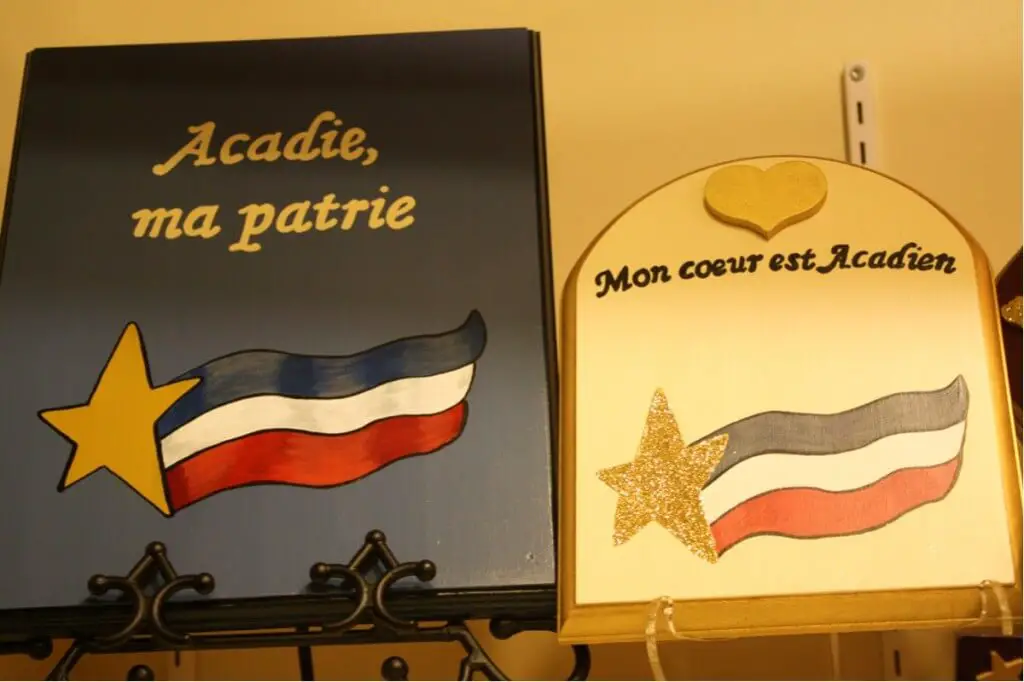 Further information:
Pays de la Sagouine
57, rue Acadie
Bouctouche, (N.-B.)
E4S 2T7
Canada
---
Travel Arrangements:
Parking at the airport
Here you can reserve your parking space at the airport.
Arrival:
Book yours here Arrival by plane, bus or train*. Air Canada, Condor and Icelandair fly from Germany to various airports in eastern Canada.
Car Rentals:
Cheap car hire - book quickly and easily!
Hotels:
Hotels in Bouctouche* You can book through our partner booking.com.
---
Source: own research on site. We thank Tourism New Brunswick for the friendly invitation to this trip. Our opinion remains our own.
Text: © Copyright Monika Fuchs, TravelWorldOnline
Photos © Copyright Monika Fox, TravelWorldOnline