African food
Our African stew from Nigeria shows how well you can eat African food. I got this for the first time in an African many years ago Cape Town restaurant in South Africa eaten. In Marco's African Place, Not far from the waterfront. The restaurant still exists today. Whether the African stew is still on the menu, I do not know. But you can still eat African food there. Not only South African cuisine comes to the table in this restaurant. If you are looking for food on a South African trip like in Africa, then you are in the right place. The food served at this restaurant comes from many African countries.
I can still remember very well how I was sitting on the gallery of the restaurant, listening to the lively singing of African singers and letting this African stew from Nigeria melt in my mouth. It was then that I learned to appreciate traditional African cuisine. Since then, African food, like in Africa, has been on our menu again and again.
Do you already know the #WorldFoodDay? The World Food Program of the UN equates food with the concepts of family, tradition, hope, adventure, culture and health. This interpretation perfectly expresses what food and enjoyment means to us. So what could be better than taking this as an opportunity to introduce you to the recipe for this Nigerian stew. By the way, this can be perfectly in one with a Dutch Oven über dem campfire prepare. Dutch oven accessories you can find here. A tip for them RV and camping fans between you.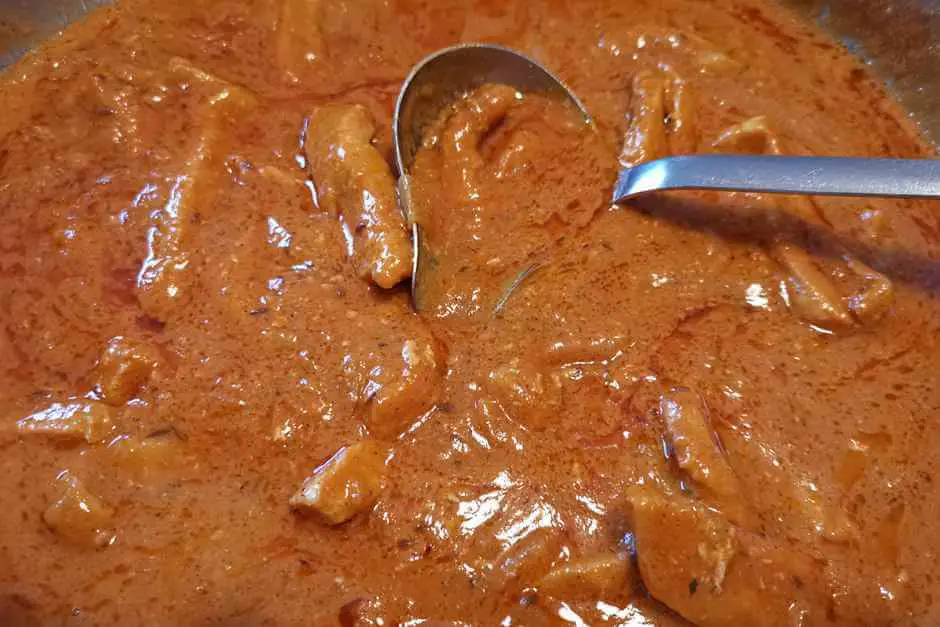 Ingredients - African stew
2 servings
500 g pork chops
2 onions
2 tablespoons of peanut or sesame oil
5 tablespoons of peanut butter
Paprika spice
Salt and pepper
2 tablespoons of tomato paste or a small can of diced tomatoes
400 ml vegetable broth
1 bunch of fresh parsley
1 tablespoon of cumin
African food - How to prepare the stew
Food like in Africa is easy to cook. You chop the onions fine.
Cut the pork into thin strips.
In the meantime, you heat the oil in a pan. You fry the meat in it and take it out of the pot. Then you put the onions into the pan and leave them till slightly brown. Stir the peanut butter in and season well with paprika powder. After that you pour in the vegetable broth and stir the tomato paste in. Add the meat again and let the stew simmer for about 45 minutes.
In the meantime, finely chop the parsley and leave some leaves to garnish.
Once the stew is cooked, you can season to taste again. Mix in the chopped parsley and decorate with the parsley leaves.
Serve with rice or mashed potatoes.
Let us know in the comments, if we could convince you of African food. And above all, let us know, how you liked our African stew.
African Restaurants - Here you can eat African
You don't like to cook yourself, but prefer to go out for African food? Then we have some restaurant recommendations for you here, where you can eat well in Africa.
More recipes from Africa for African food: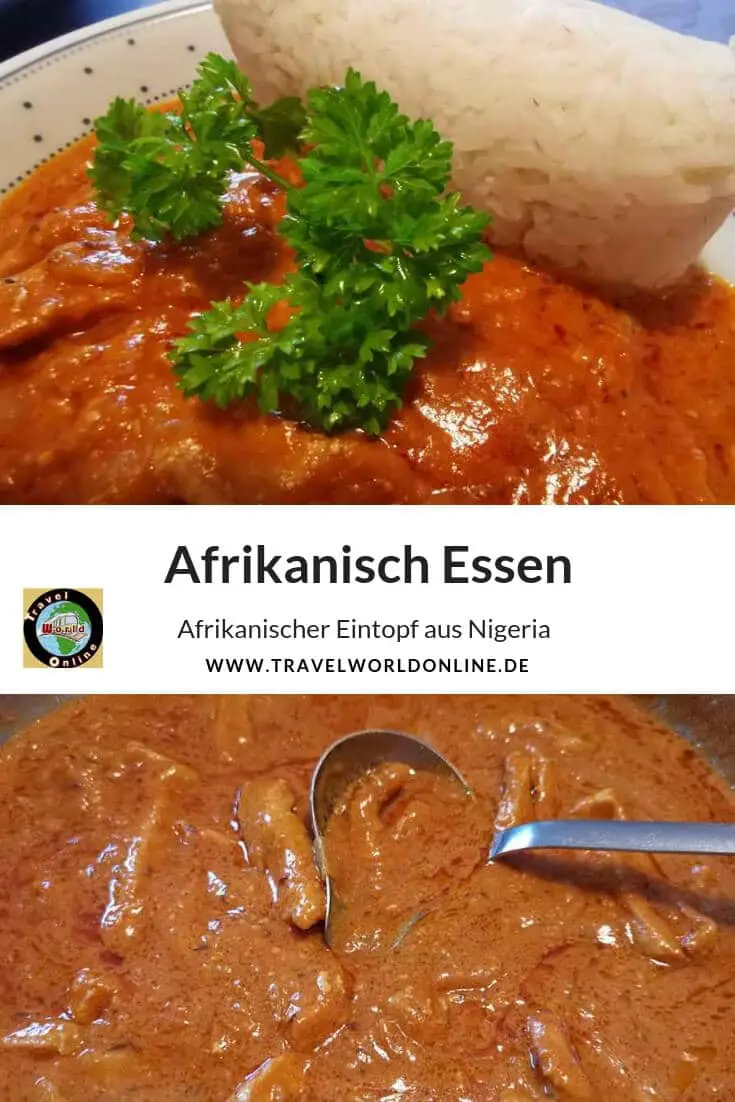 Do you already know:
Source African food: own research
Text African stew: © Copyright Monika Fuchs, TravelWorldOnline
Photo African Food: © Copyright by Monika Fuchs, TravelWorldOnline
African Food - African Stew from Nigeria