Cooking and baking in the mobile home is different
If you are a beginner on the road in a mobile home, you will soon find that the cooking equipment differs from the possibilities in the kitchen at home. You have less space. You are limited in your shopping options. Depending on the size of the motorhome, shopping in the supermarket can sometimes be difficult. Parking spaces in Europe are rarely planned for motorhomes. Food storage facilities are limited. If you rent a mobile home, you will lack the variety of spices that you have at home. In addition, the cooking facilities are usually limited to two hotplates and up Campfire or Grill. Oven, microwave and other equipment are missing. But there are technical ways to help. We present them to you here. You will also find recipes for baking and cooking in the camper here.
Omnia recipes, grill recipes & one pot recipes for cooking in the camper
Click here through our recipes for baking and cooking in the mobile home. We are also constantly expanding this collection of recipes:
RV bloggers also love one pot campfire recipes
Recipes that require little crockery are well suited for the mobile home kitchen. Our collection of One Pot Recipes will help you here. Stews are easy to prepare with canned vegetables. This saves you chopping vegetables and washing up kitchen utensils. Here we have put together tips on what you can do for the camper kitchen need. When the weather is nice, you can also use it to cook and bake outdoors during your motorhome trip. What do you think of a cozy beach barbecue with your dinner sizzling over the campfire or on the grill? Sounds good right?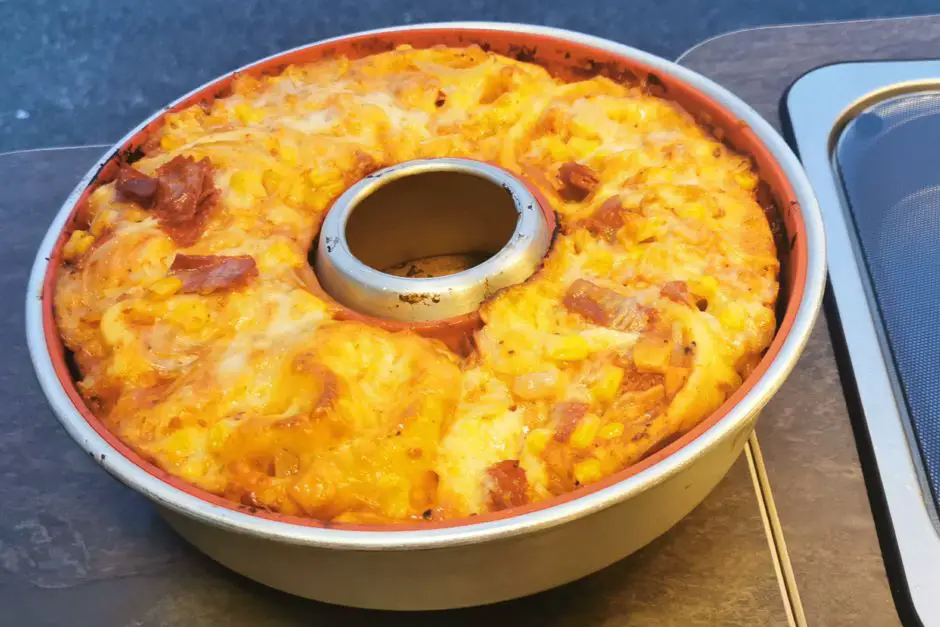 You don't have to do without pastries in the mobile home
If you are planning longer trips with the mobile home or if you travel with it more often, then it is worth expanding the equipment in your kitchen. There are kitchen accessories that you can use to make cooking and baking more varied on your motorhome trip. For example, we like to eat a piece of cake or bread fresh from the oven. Even bake pizza we like to have dinner. You can hardly prepare them in a pan. But there is a remedy. With an Omnia oven you can bake bread or cakes. You can also bake bread rolls in it. Chris from Camper Culinary shows you how to prepare pizza in the Omnia. We present his recipes in our series of camping recipes.
Omnia Oven Recipes for Omnia cooking in the camper
We collect recipes from RV bloggers here on the blog Omnia. You can find more Omnia recipes in these cookbooks to order online.
Omnia oven set
With an Omnia oven set you have the basic equipment to be able to cook and bake in the mobile home. You can also use it on gas, electric or alcohol stoves.
This accessory for the Omnia oven set is also practical. So you are well equipped for cooking and baking on motorhome trips: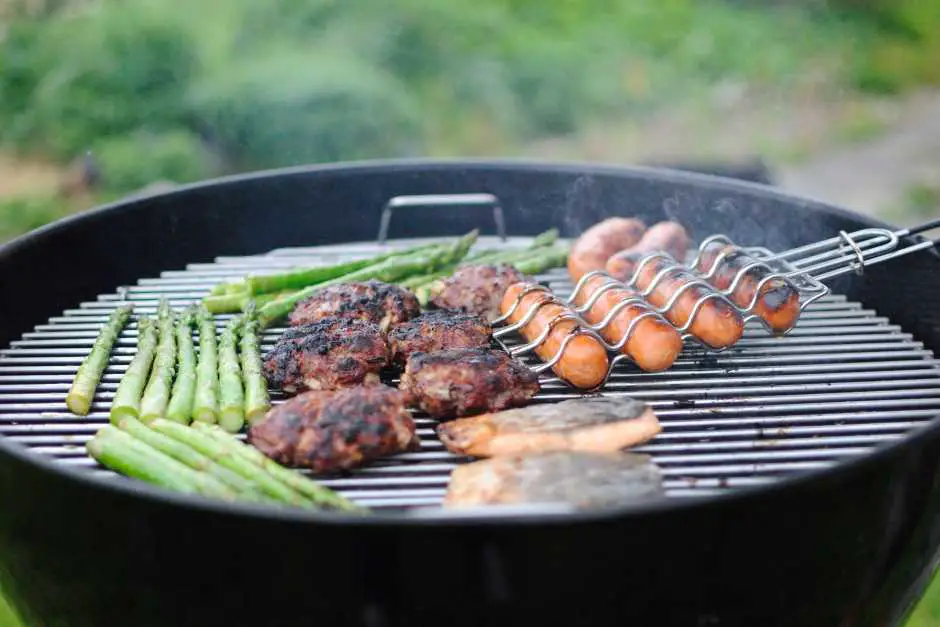 Cooking and baking on motorhome trips can also be done outdoors
When cooking and baking on a motorhome trip, you are not limited to the motorhome kitchen. If the weather is nice, you can also make a campfire in some places. There are campsites that offer opportunities for this. You will also find barbecue facilities there again and again. However, it is more convenient if you have your own portable grill with you. You set this up in front of the mobile home. There you can comfortably grill your steak or fish fillet. You can prepare dips quickly and easily in the camper kitchen. You can find recipes for this in our recipe collection above.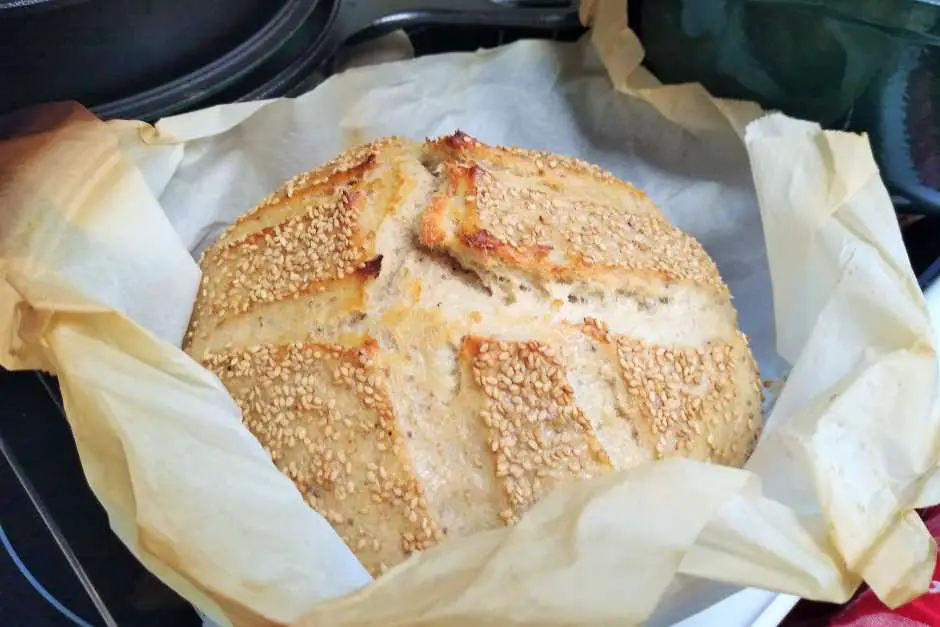 What is a dutch oven? A cast iron pot for cooking and baking on RV trips
Do you want to cook and bake on the grill while traveling in a motorhome? That is also possible. The best way to do this is with a Dutch oven. This is a cast iron saucepan. The pioneers in America's Wild West and the Voortrekkers in South Africa had this in their covered wagons. You simply place a Dutch Oven on the grill, hang it over the campfire or place it in glowing coals. In it, your stew or roast is simmering and your bread is being baked while you sit comfortably by the campfire and chat with friends. Cooking with the Dutch Oven is easy, but you have to Treat cast iron pot properlyso that you can enjoy it for a long time. Dutch oven accessories you can find here. You can find out what you have to consider using the link.
Dutch Oven Recipes for cooking and baking on RV trips
You can find recipes for cooking and baking on motorhome trips in our recipe collection above. We are constantly expanding these. If this is not enough, then there are also good cookbooks for that. You can find a selection here: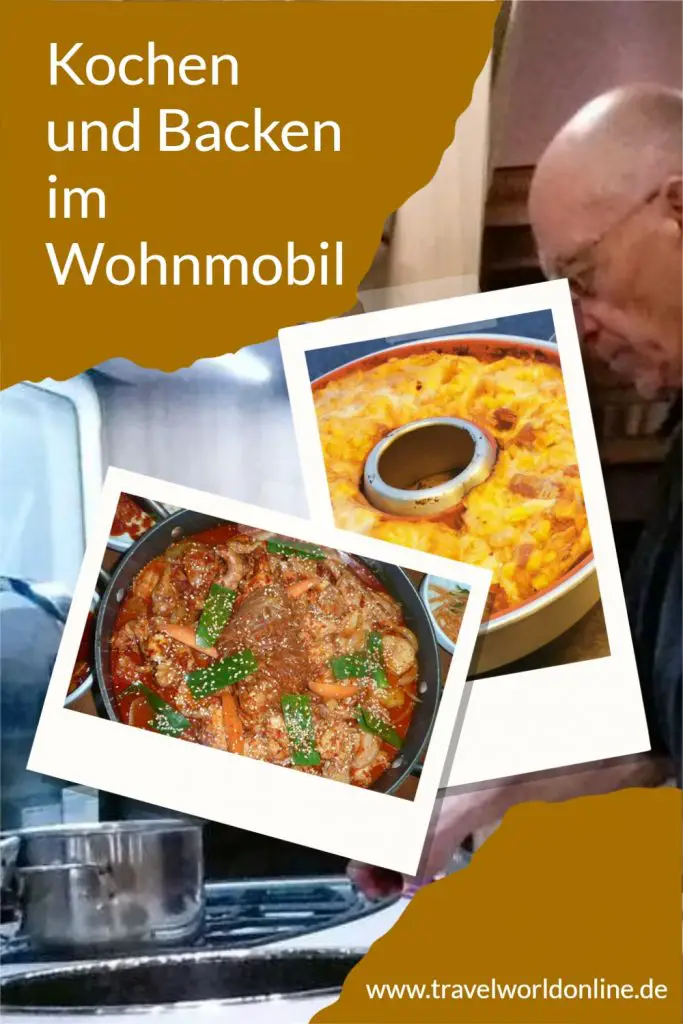 Do you already know:
Source Recipes for cooking and baking in the mobile home: own research
Text : © Copyright Monika Fuchs and TravelWorldOnline
Photo: © Copyright by Monika Fuchs and TravelWorldOnline as well as Wikimedia Commons in the public domain
Cooking and baking in the mobile home