Who doesn't know that from their own motorhome travels? Fresh bread for breakfast always tastes best. Many campsites offer a bread delivery service. But you don't always stay overnight at such a campsite. So it's good if you can help yourself. You can bake bread in the Omnia oven anywhere. No matter where you stay. We asked Chris from camper_culinaric how he prepares his bread. He is happy to show us – and you – in his video:
Bake bread in the Omnia oven
Of course there's that too Omnia oven recipe for those who prefer to have the recipe in writing.
Baking bread in the Omnia works well with this recipe for white yeast bread
Bake ingredients for Omnia bread
500 grams of flour
20g fresh yeast or 1 p. dry yeast
salt
sugar
320ml water lukewarm
Here you can find more recipes for baking bread in the Omnia oven?

Oven to go: Recipes for the OMNIA camping oven
With the Omnia oven from Sweden, you can also cook on the gas cooker on the go in a variety of ways. We're not friends of canned food. We prefer to prepare dishes from fresh ingredients. This oven is perfect for that. This will also make your food from the camping kitchen healthy and varied.
You can order the cookbook here*.
You can use your Omnia oven set Order here*.
This is how bread is baked in the Omnia oven
Mix the flour with sugar and salt.
Then dissolve the yeast in lukewarm water and knead it with the flour for 5-10 minutes.
Let the dough rest in a warm place for 1-1,5 hours. The best way to do this is to cover it with a cloth.
Then knead the dough well again. Then form a roll out of the dough. You put this in the Omnia. Then let the dough rise for another 30 minutes.
Bake the bread for 10 minutes at full throttle. Then switch back to half throttle for 10 minutes.
After baking, take the bread out of the Omnia oven so that it doesn't sweat in the silicone mold and become damp again.
If you want to refine your bread from the Omnia oven, you can add seeds, fried onions, sesame, nuts or sunflower seeds. This will add to the amount of flour. You may have to add a little more water to give the dough a good consistency. However, Chris says that this has not been necessary for him so far.
You can also follow Chris on Instagram at @camper_culinaric. There are more recipes for the camper there.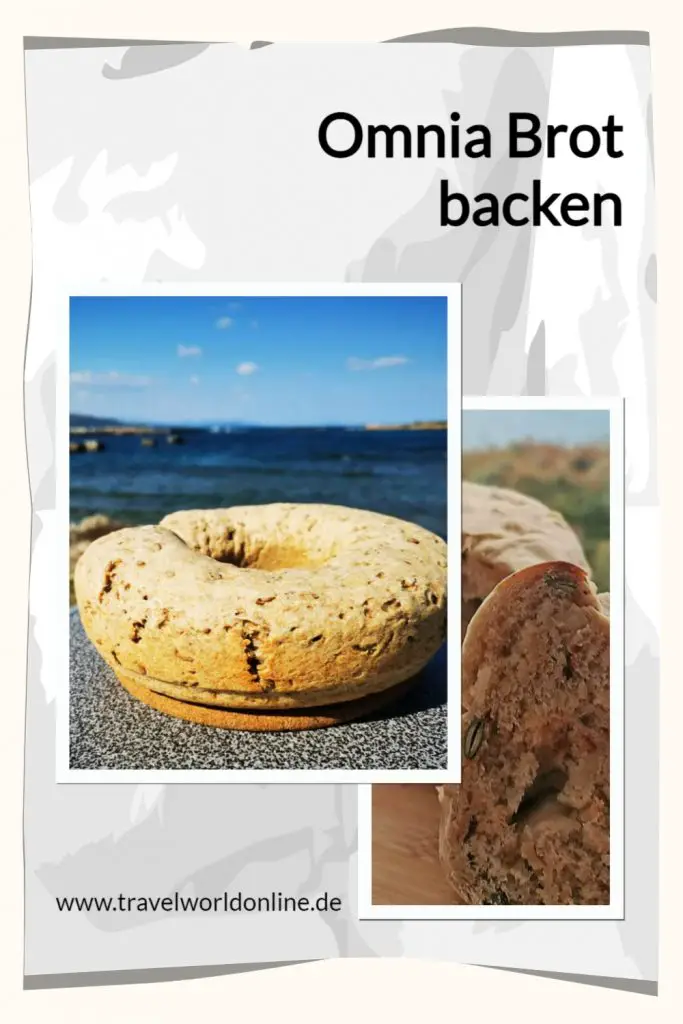 Do you already know:
Source Baking bread in the Omnia: Chris from camper_culinaric
Text Baking bread in the Omnia oven: Monika Fuchs and Travelworldonline
Photos: Chris from camper_culinaric
Baking bread in the Omnia - This is how bread is baked in the mobile home