Where can you stay overnight in a mobile home in Germany and Europe in times of Corona? Are parking spaces or campsites ideal? The answer to that question answers this page.
Where can I sleep in a motor home in Germany?
"Where can you stay in a motorhome in Germany?" - that is the question we are asking ourselves. Are pitches or campsites better? Can I spend the night in a motorhome on the side of the road? We think about one Motorhome trip by Germany to. As is the case with types of travel that one has not yet done, questions arise that we want to clarify before deciding on such a trip. Among them was one that is not that easy to answer: Where can you stay overnight with a motorhome in Germany? "Well, on the campsite," you say? You are right about that. But there are other options. We want to present them to you in this post:
Stay at campsites in Germany in the motorhome
The most convenient way to stay overnight in a motorhome is on campsites. Of course there are campsites where you can find everything you need for your motorhome trip through Germany. Electricity connection, water connection, ways to get rid of wastewater. You have to take these things into account when planning your trip. Not all motorhome parking spaces in Germany offer the opportunity for this. Camping sites include washing and toilet facilities. Often there is also a café or restaurant where you can get snacks. A shop that sells bread rolls in the morning is often one of them. For facilities like this one offers campsites of this kind, you have to pay accordingly. Two adults and one child pay an average of 27,90 euros on campsites in Germany for a car or caravan space, electricity, hot showers and visitor's tax per night. According to RP Online, that's five euros less than in the rest of Europe. But it's still cheaper.
Where can you stay overnight with a motorhome in Germany - on motorhome parking spaces
Where can I stay with a motorhome? This works, for example, on parking spaces specially designed for mobile homes. There are often special camper pitches in holiday regions that are set up by the localities. These offer parking spaces on which you can usually stay with the motorhome for a limited period of time. How long is determined by the local administration. Sometimes you will find power columns at parking spaces where you can charge the battery. Water supply or sewage facilities are rarer. The parking fees vary between zero and 15 euros per night. They are often located near sights, at outdoor swimming pools, on a river or other body of water, on a farm, at a mountain railway, a marina or a winery. It's worth looking out for. A source for all of Europe is, for example, the site Stellplatz.info. It answers the question: where can you park your motorhome in Germany?
Where can you stay overnight with a camper - in parking lots: sleep yes, camping no
In Germany, the law allows you to spend the night in public parking lots in your mobile home "to maintain your ability to drive" as long as you don't put up your camping chairs and start a public barbecue. This means that if you get tired from driving, you can sleep in a public parking lot to wake up again. Ten hours are considered acceptable to restore fitness to drive. If you stay longer in a parking lot and you even unpack camping chairs, you are exercising a special right of use that is not available in public parking lots. If you only spend the night in a mobile home, you can do so in public parking lots that are not expressly closed to mobile homes. You can stand in these parking lots for one night and then move on. But beware! Such parking spaces are often sought out by thieves.
Parking lots of supermarkets or shopping centers are not included. These are private parking spaces. It is possible, for example, in parking lots on the motorway or at parking bays and rest areas on federal highways where there are no prohibition signs for campers. In such parking lots, overnight stays are usually free of charge, unless you park your motorhome in a paid parking lot.
Fines for a violation can be high. Here some examples:
If you violate a ban, a fine of 10 euros or more will be levied
If a parked motorhome hinders others, the fee is from 15 euros.
If the motorhome is parked in a blind spot, it costs 35 euros.
If the motorhome hinders others at the same time, the fine increases to 55 euros.
If you camp in forbidden places with the mobile home, it costs between 10 and 200 euros, depending on the federal state. "Camping" means something different than "parking". You camp when you set up your camping chairs, grill in front of the motorhome or extend the awning. Parking means that you park the mobile home unchanged from the outside. Inside you can stay and, if necessary, sleep to restore your driving ability. Even staying overnight in the same place several times is considered camping.
If you camp in a nature reserve, the fine (depending on the federal state) is between 15 and 1500 euros.
Camping in a nature reserve is also prohibited. If you violate it, it costs between 50 and 2500 euros, depending on the state.
The dimensions and weight of the motorhome play a role if you want to stay overnight in the motorhome outside of campsites in Germany:
If you park the motorhome on a parking lane, you have to make sure that you do not hinder anyone or pose a danger to others.
If a motorhome is allowed to park on a sidewalk, this only applies to motorhomes with a total weight of up to 2,8 tons.
There are parking spaces where campers can stay longer. Such places are marked with the signs 365-67 and 365-68 or the addition 1010-67.
What about motorway service stations? Where can you stay with a motorhome?
It gets difficult here. If only truck and car parking spaces are signposted, a motorhome combination may not legally be parked anywhere. The truck sign allows parking for vehicles weighing more than 3,5 tons. However, the towing vehicle must not be a car. It is better to find another parking space.
An alternative are truck stops. Parking there may cost something as truck stops are privately operated. However, you will often find disposal stations there that are useful for campers.
Can caravans be parked in motorhome parking spaces?
That is not allowed. A motorhome parking space is not permitted for trailers, unless a sign expressly authorizes this. If the sign only shows a mobile home, the parking space is only permitted for mobile homes.
Where can I stay overnight in the motorhome? There are free parking spaces in Germany
There are places, winegrowers or restaurants that attract tourists, customers and visitors to their restaurant with free parking spaces for mobile homes. Very few are completely free. Some ask for donations for the maintenance of the place. At others, a visit to the restaurant is a prerequisite for being able to use the parking space. In these places you can spend the night in a camper or spend the night in the car park with the mobile home.
Promobil * lists the most popular. You can find free mobile home parking spaces in Germany here:
at the Edel-Brauch winery in Edenkoben in Rhineland-Palatinate
in Marktoberdorf in the Allgäu on the Schlossberg
am Anger in Leopoldsgrün in Upper Franconia
at the Gerling restaurant in Erwitte in the Soest district in North Rhine-Westphalia
at the Heintz leisure service in Nimritz near Gera in Thuringia
at the Sofienbad in Rosenfeld in the Zollernalb district
at the Schmausenkeller in Frensdorf near Bamberg
at the Gasthof zum Rappen in Creglingen in the Main-Tauber district in Franconia
at the Hotel Waldmutter in Sendenhorst in the Münsterland
at the car dealership Reisemobile Brüggemann in Mesum an der Ems (Steinfurt district)
at the Horlofftalhalle Echzell in Hesse
at the indoor swimming pool in Herzebrock-Clarholz in the Gütersloh district
The question "Where can I stay overnight in Germany with the motorhome?" Is not that easy to answer. Spending the night in a mobile home in Germany is possible at the locations mentioned. Just know what your rights and obligations are. And of course also how high the prices for such overnight accommodations are on average.
Where can I stay with the motorhome - further sources
Addendum after the trip:
We made the motorhome trip along the Main as planned. We liked it very much. We stayed overnight on campsites as well as on pitches and campsites without running water and electricity. We did the latter in places where campsites were not available. Having a shower in the RV, we found that the water supplies run out quickly if you don't refill them every night. Spending the night in a mobile home in Germany can be more pleasant. Therefore, we sometimes drove a little off the route that we had planned in order to get to campsites with better facilities. Staying on a pitch for one night was fine, but it's not our choice for overnight stays on camping trips. We were almost always on the lookout for pitches and campsites with more comfort. So it was good to know the answer to the question: "Where in Germany can you stay overnight with a camper".
Camping guide for Europe
Are you planning a camping trip to the south? No problem! The ADAC camping guide will also be available for southern Europe in 2021.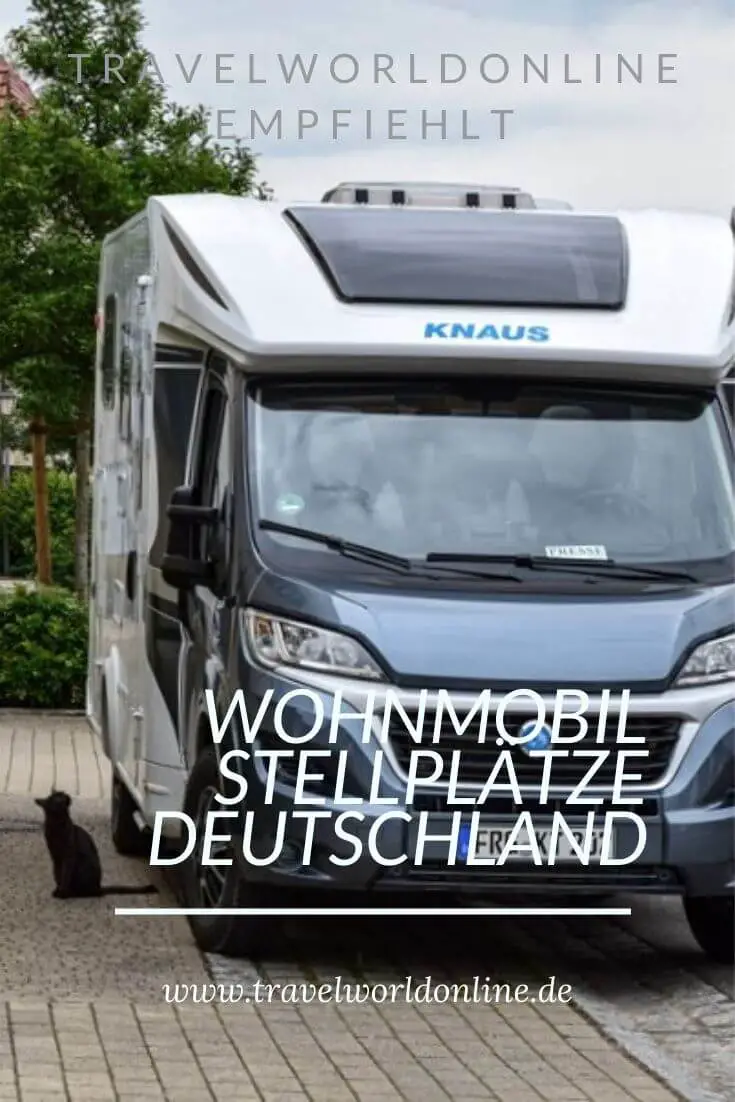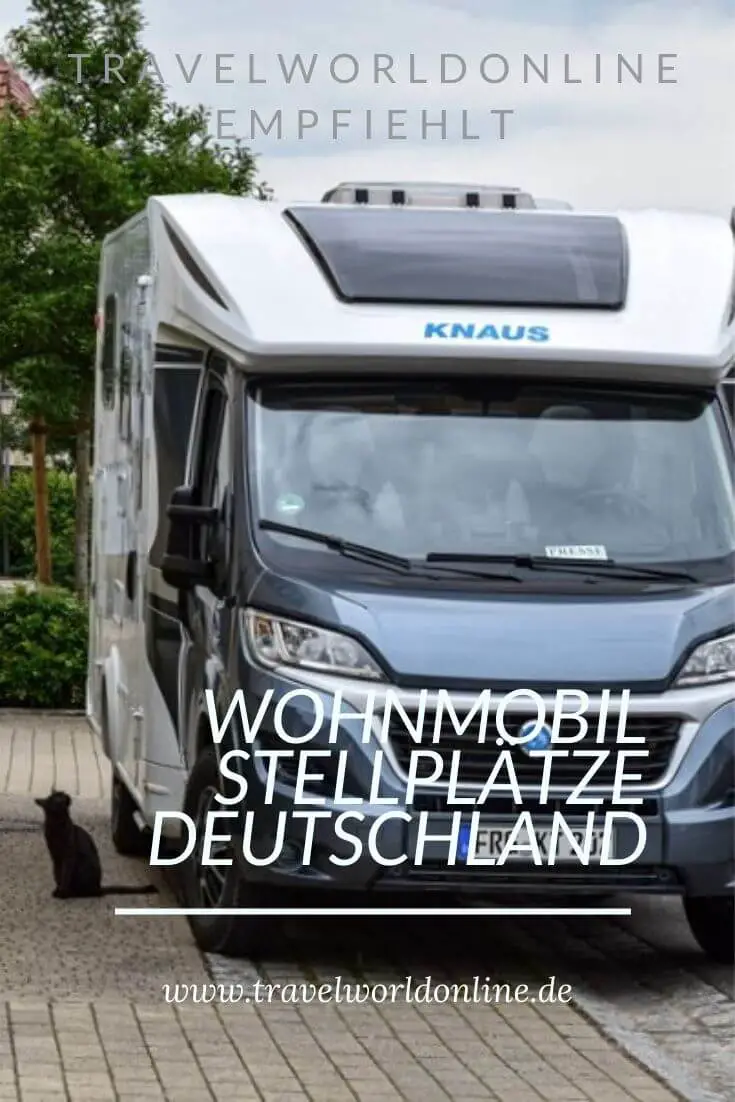 Source motorhome parking spaces Germany: research on site
Text staying overnight in a mobile home in Germany: © Copyright Monika Fuchs, TravelWorldOnline
Photos: © Copyright Monika Fuchs, TravelWorldOnline
Where can I sleep in a motor home in Germany?