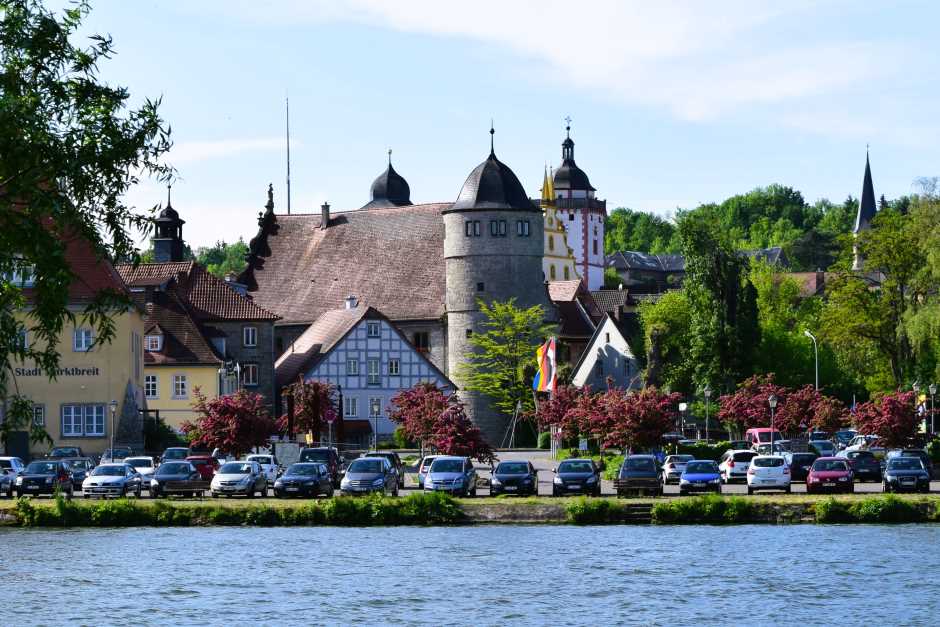 Germany travel destinations for connoisseurs and slow travelers
Discover Germany travel destinations to savor as well as destinations for Slow Travelers from the Baltic Sea to Bavaria. You can get to know the regions in these travel tips from TravelWorldOnline. The Travel blog for connoisseurs collects travel tips from all parts of Germany and the world. In it we present tips for everyone who wants to savor their travels. Here you will find recommendations for cities in Germany  as well as Slow Travel Tips.
Discovery trip through Germany
You will find everything among the travel destinations in Germany: lively cities, nature and culture. Start your journey in Berlin, the capital that combines history and modernity. Walk at the Brandenburg Gate and experience the creative scene. Further south, Munich beckons with its famous Marienplatz as well as its cozy beer gardens. Bavaria also scores points with the Alps and castles like Neuschwanstein.
On the Baltic Sea you can expect beaches and historic cities such as Stralsund. But Germany travel destinations offer more than just well-known places. For example, discover the Franconian wine country, where you can hike through vineyards. In the Bavarian Forest, however, you will find peace and untouched nature. The Moselle valley as well as the Rhine valley offer romantic river landscapes lined with castles and wine villages.
Germany is a country of contrasts. Tradition and innovation, peace and liveliness combine here. Each region has its own charm.
Must-see travel destinations in Germany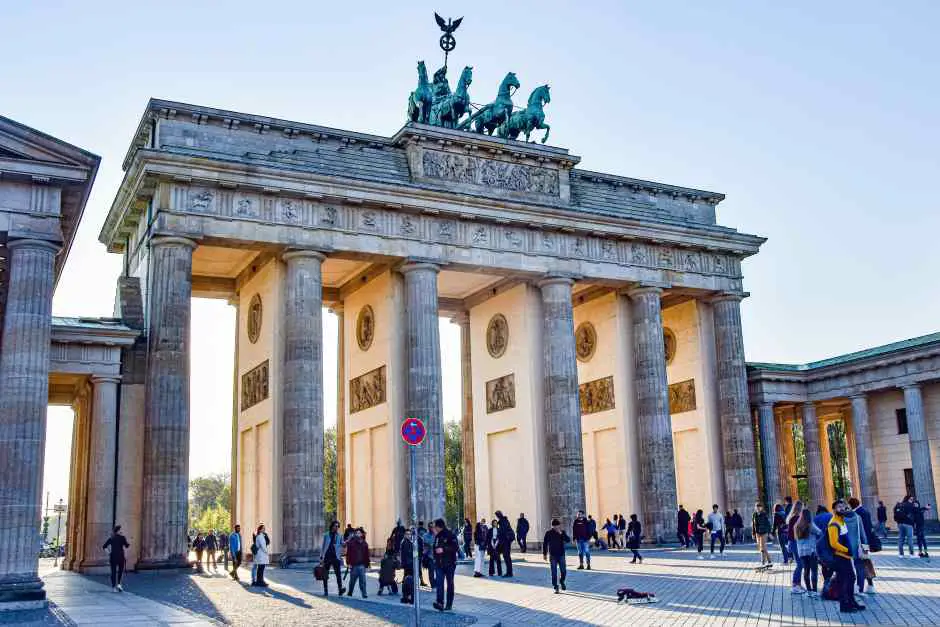 Berlin: The dynamic capital
Discover with us the must-see travel destinations in Germany, starting with Berlin, the capital. Berlin is a melting pot of history, culture and innovation. The famous Brandenburg Gate is located here, a symbol of unity. Not far away you will also find the Museum Island, a meeting point for art and history lovers. Another important testimony to the past is the Berlin Wall, which once separated East and West.
But Berlin has more to offer than just its well-known sights. Off the usual tourist path, you will discover the true heart of the city. For example, visit Mauerpark, where a lively flea market takes place on Sundays. Or stroll the streets of Kreuzberg and Friedrichshain, known for their lively street art scene and unique cafés.
Another insider tip is Tempelhofer Feld, a former airport that is now a huge public park. Here you can cycle, skate or simply enjoy the open space. The Grunewald is also a must for nature lovers. This large forest in western Berlin offers hiking trails, lakes and even a hill overlooking the city.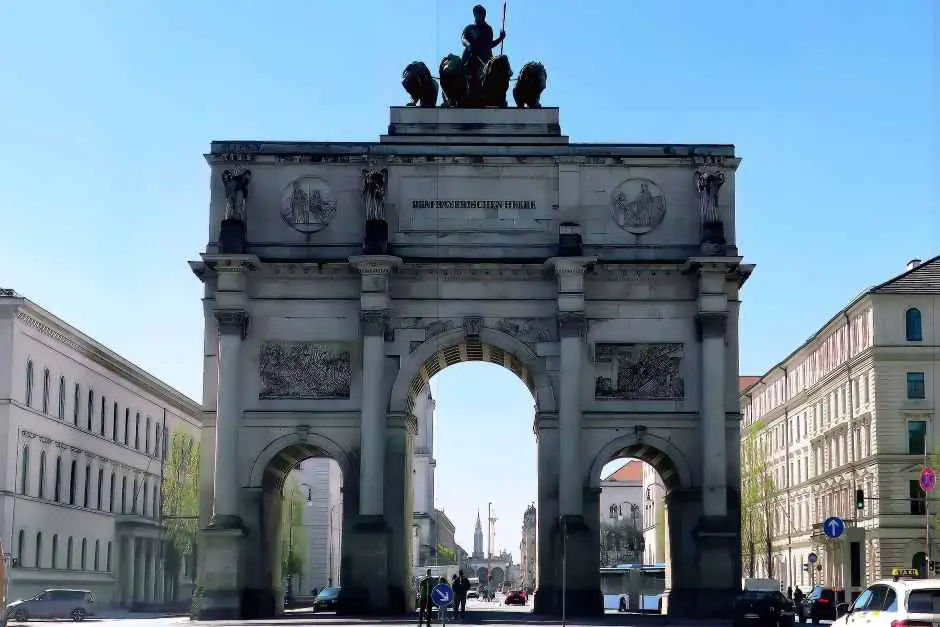 Munich: Bavarian cosiness meets modernity
Munich, the capital of Bavaria, is also a perfect destination for travelers to Germany. Bavarian tradition and modern lifestyle come together here. Marienplatz is definitely a must for every visitor. In the heart of the city, it attracts visitors with the New Town Hall and the Glockenspiel. Just a few steps away you will find the Viktualienmarkt, a paradise for lovers of regional food.
Another highlight is the English Garden. It is one of the largest city parks in the world. Here you can go for a walk, watch surfers on the Eisbach or simply enjoy nature. The Museum Quarter offers an impressive collection of art and culture.
Munich also has a lot to offer for foodies. The beer gardens are famous for their relaxed atmosphere. Try a cold beer and typical Bavarian dishes like Brezn and Obatzda. In the traditional inns you can enjoy local specialties such as white sausage and pork knuckle.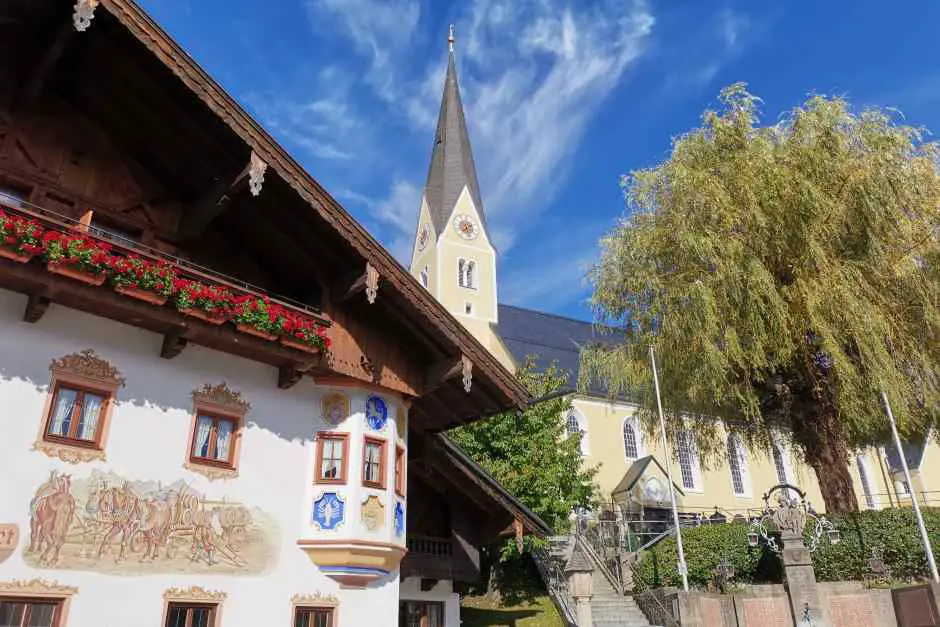 Bavaria: more than just lederhosen
Bavaria is a travel destination in Germany for nature and culture lovers. The Bavarian Alps are a highlight for everyone who loves mountains. Here you can hike, climb or simply enjoy the view. The Königssee, a crystal clear lake, is surrounded by impressive mountains. A boat trip here is an unforgettable experience.
An internationally known highlight in Bavaria is Neuschwanstein Castle. The castle lies high above the Alpsee and attracts visitors from all over the world. It even inspired the famous Disney castle. Another historical highlight is Rothenburg ob der Tauber. This medieval city, with its well-preserved walls and towers, feels like traveling back in time.
Bavaria is also known for its cozy cities and villages. Here you will find traditional Bavarian inns where you can try local specialties such as white sausage and pretzels. The hospitality of the Bavarians makes every visit special.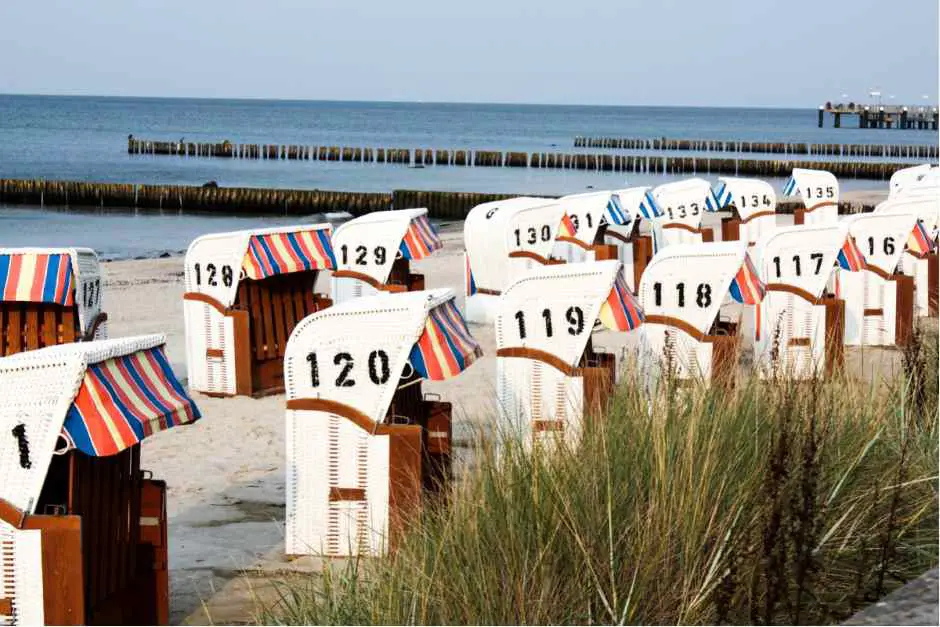 The Baltic Sea: Germany seaside travel destinations
Also discover the Baltic Sea, Germany's maritime beauty, on your next trip. The travel destinations in Germany on the Baltic Sea are known for their beaches and seaside resorts. Rügen, the largest German island, offers long sandy beaches and impressive chalk cliffs. Here you can relax, go for a walk or explore nature. Usedom, another popular island, also attracts with sun, beach and sea. Its pier and spa architecture are a real eye-catcher.
Next to the beaches are the historical Hanseatic cities a must for travelers to Germany. Lübeck, with its famous old town, is a UNESCO World Heritage Site. Stroll through the narrow streets and admire the brick Gothic architecture. Also visit the Holstentor and try the famous Lübeck marzipan. Stralsund, located on the Strelasund, enchants with its maritime flair. The old town and the Oceaneum, a large marine aquarium, are highlights.
Travel destinations in Germany away from the hustle and bustle
Discover with us travel destinations in Germany that are away from the hustle and bustle. These places offer peace, nature and culture. Below you will find some insider tips that are no less interesting than the tourist magnets. On the contrary, you often experience authentic Germany much more intensively in these places.
The Franconian wine country is a paradise for connoisseurs.
Here you can walk in idyllic vineyards and taste fine wines. Visit historic cities such as Würzburg with its imposing Marienberg Fortress. Bamberg, on the other hand, impresses with its unique cityscape and its famous smoked beer.
In the Bavarian Forest you will find pure nature.
Explore the numerous hiking routes and keep an eye out for wildlife. The deep forests in the Bavarian Forest are a very special experience. You can also visit traditional glassworks and experience how regional craftsmanship remains alive. The Bavarian Forest is a place of peace and relaxation.
The Moselle valley beckons with romantic landscapes along the river.
Discover charming wine towns as well as old castles. Bicycle tours along the Moselle offer beautiful views. A river cruise is a relaxing way to explore the area. Or hike through the vineyards and enjoy the river views.
The Rhine Valley, a UNESCO World Heritage Site, is rich in history.
Here you will find the legendary Loreley and picturesque villages. Cities like Mainz, Koblenz, Bonn and Cologne are also worth seeing. But smaller towns such as Rüdesheim, Assmannshausen, Bingen or Boppard are perfect for a visit. The Middle Rhine Valley is a cultural highlight with its castles and vineyards.
Conclusion: discover your travel destinations in Germany
There are many travel destinations in Germany that you can discover. From lively cities like Berlin and Munich to the tranquil natural wonders of the Bavarian Alps and the Baltic Sea, Germany offers something for everyone. Historical treasures such as Neuschwanstein Castle and the Hanseatic city of Lübeck tell stories from times gone by.
In the wine regions such as the Moselle Valley you can enjoy local cuisine and excellent wines. The Bavarian Forest invites you to adventure in nature. Each region has its own charm and peculiarities.
We invite you to discover Germany in your own way. Whether you stroll through historic cities, relax in nature or experience culinary delights - there is so much to discover.
Additional tips:
The best time to travel depends on your interests. Spring and autumn are ideal for city trips. The temperatures are pleasant and the cities are less crowded. Do you love nature? Then summer is perfect for the mountains or the Baltic Sea. In winter, however, the Christmas markets and ski areas attract visitors. If you like hiking, late summer and autumn are the ideal time to travel.
Germany also has a lot to offer in terms of cuisine. Every region has its specialties. In the south, you should try Bavarian dishes like roast pork with dumplings. On the coast, fish sandwiches and herring are a must. We recommend wine tasting in wine regions such as the Moselle Valley.
Local customs enrich your trip. In Bavaria it is customary to say "Prost" to each other when drinking beer. On the coast you greet people with a friendly "Moin". In many cities there are weekly markets where you can discover regional products.
A tip: find out about local events before you travel. Festivals and markets offer an authentic insight into the culture. It's also worth visiting a farm shop. There you can buy local specialties directly from the farmers. Plus you can stay overnight at a farm and get in touch with locals. And don't forget to keep an eye on the weather. Things can change quickly in Germany.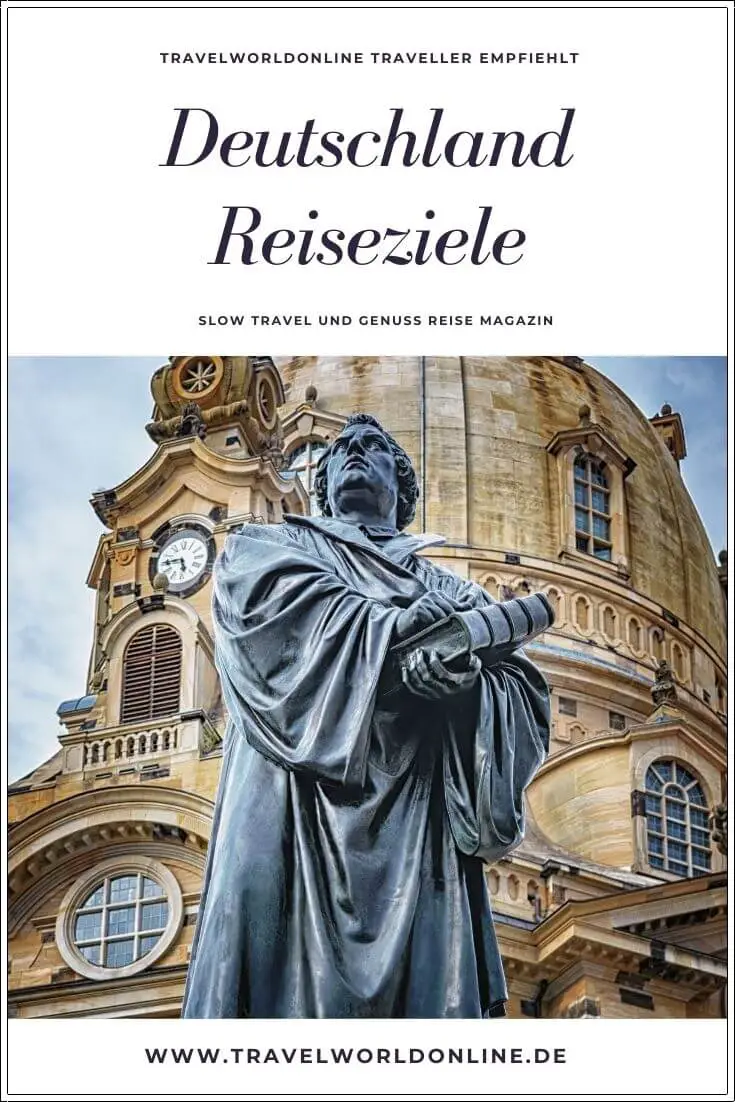 Do you also know:
Source Germany travel destinations: own research for Germany travel destinations. Our opinions definitely remain our own.
Text: © Copyright Monika Fuchs and TravelWorldOnline
Photos: © Copyright Monika Fuchs and TravelWorldOnline
Videos: © Copyright Petar Fuchs and TravelWorldOnline