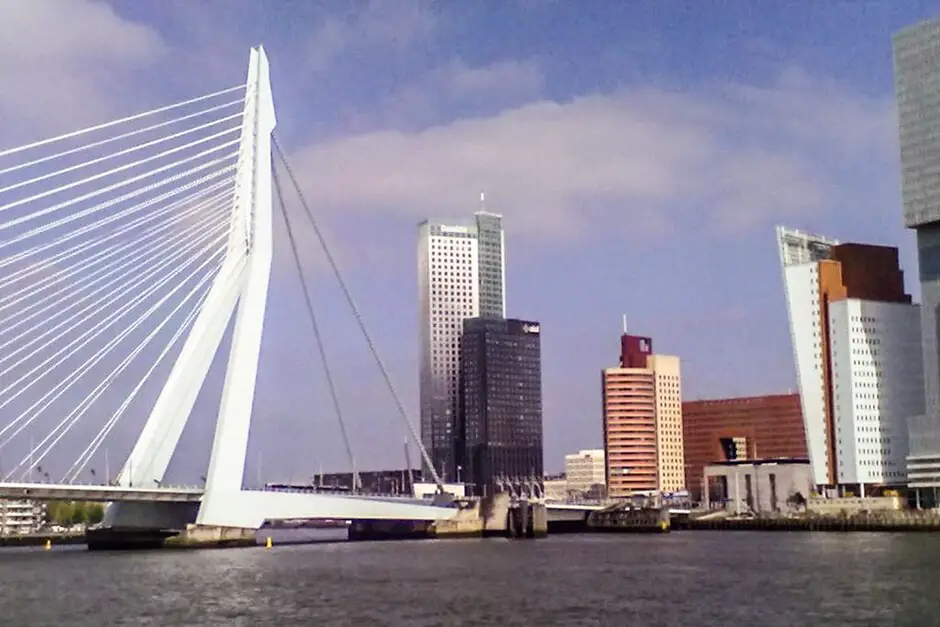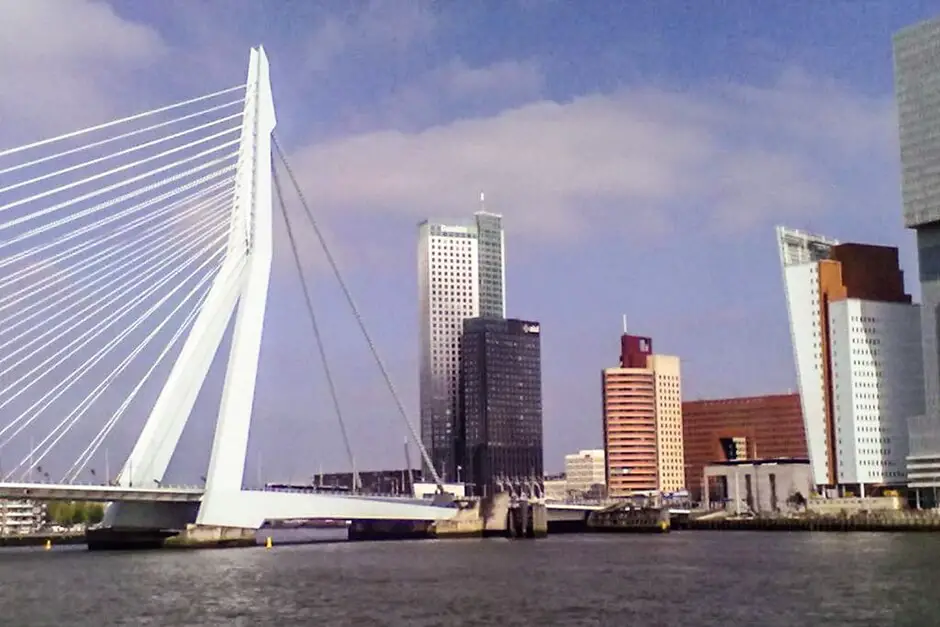 The port of Rotterdam
Right next to the Erasmus Bridge, which looks like a folded harp, our ship leaves. The sun shines from the almost cloudless sky and the wind blows around our noses as we set out for the Atlantic. We want to look at Europe's largest container port. Twenty five kilometers is the sea from the city center of Rotterdam.
The ride goes past waterfront promenades and houses that look as if they have been repainted. Like us Simone of www.nach-holland.de assured, that's true even in most cases. Because Rotterdam has spruced up a lot in recent years. On the other side of the river - the Maas - skyscrapers rise. What I like most about it is a construction of several cubes with gaps through which the wind whistles. Unusually, this ensemble looks like cubes, almost as if Lego bricks were not put together properly.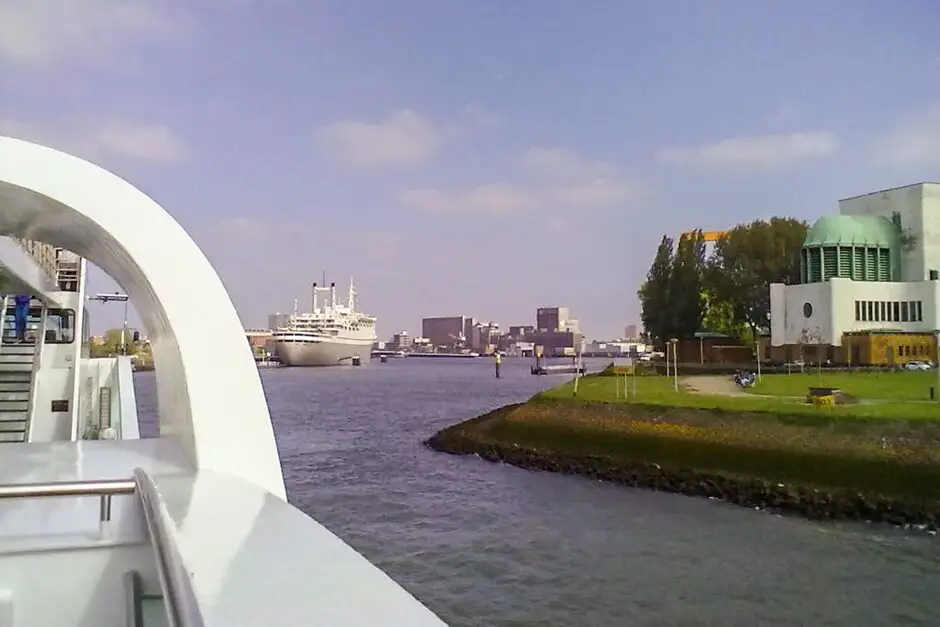 Round trip in the port of Rotterdam
It does not take long for our boat to pass through blocks of flats facing social housing. The people wave friendly to us from the shore. A few meters beyond, the docks with their dry docks and warehouses for fruit and vegetable supplies from all over the world begin. Noteworthy is a shipyard, in which a ship made of wood is recreated. And not far behind, one shipyard joins the next. Particularly impressive is a ship on which a crane indicates that it is used in the construction of oil rigs in the North Sea.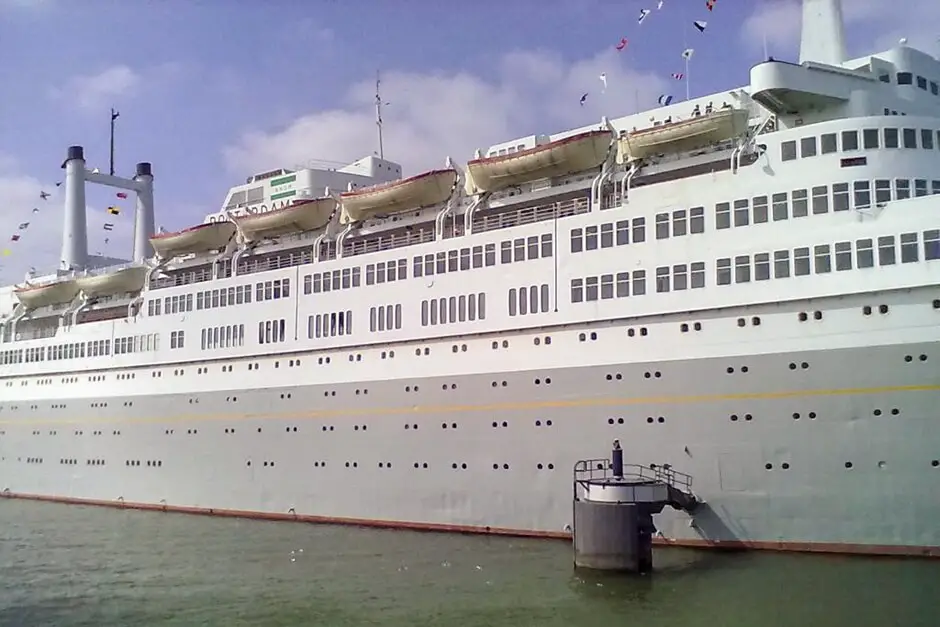 Anchored permanently: the "Rotterdam"
Back towards the city center of Rotterdam we pass the container port, in which the colorful metal containers are stacked in several layers. It looks colorful here. We are amazed at some containers that have obviously seen better days. Before we set course for the Erasmus Bridge again, our excursion boat dangles past the "Rotterdam". It is the largest cruise ship that was once built in the Netherlands. It then crossed the Atlantic on its trips to North America for years. Today it has found a home in this port and serves both as a hotel and as an event location.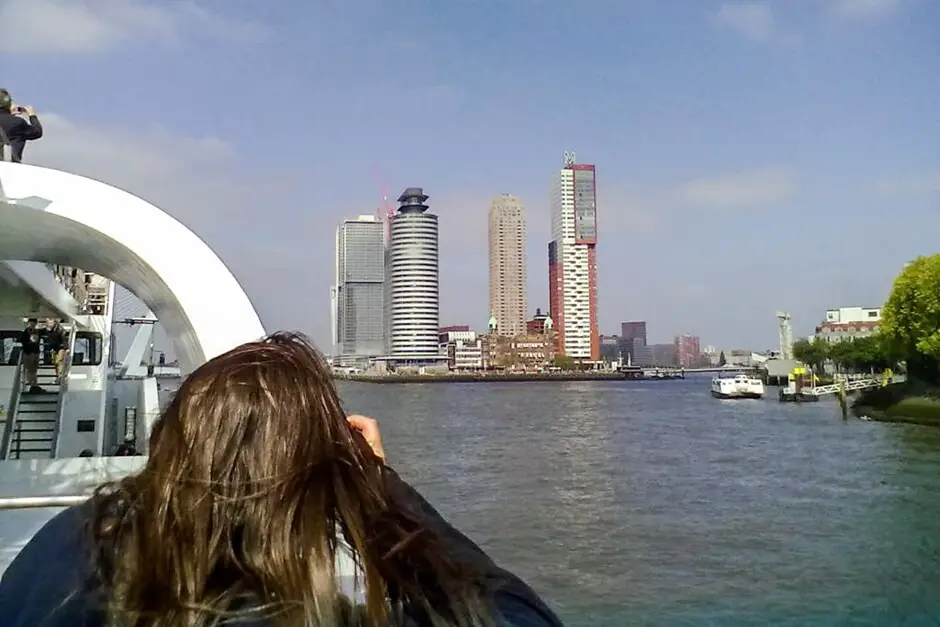 Impressed by the impressions of the world of seafaring with its merchant ships, container depots, shipyards and construction vessels used to construct and maintain the North Sea oil platforms, we return to the starting point of our boat trip, the Erasmus Bridge. This was a trip that gave us a taste of the port of Rotterdam in The Netherlands has mediated.
Recommendations of travel bloggers
More tips for Rotterdam
---
Travel Arrangements
Check in:
British Airways flies to Rotterdam.
Cars:
Book your rental car conveniently and cheaply here *
Accommodations:
Accommodation in Rotterdam * You can also easily book through our partner booking.com.
City tours and excursions:
City tours and excursions in and around Rotterdam * There's also our partner Get your Guide.
---
More Slow Travel Travel tips There's this link. Discover more Cities in Holland.
Text: © Copyright Monika Fuchs, TravelWorldOnline
Photos: © Copyright Monika Fuchs, TravelWorldOnline