New York Insider Tips and Travel Guide
With these New York tips from insiders, you will not only get to know the highlights in the Big Apple, but also insider tips that not everyone knows. Discover the city on the Hudson River with its many facets and meet its fascinating people. Explore extraordinary sights and enjoy the diverse culinary offerings of New York's restaurants by trying what they eat in New York. With this comprehensive New York City tips and travel guide, you will experience the largest city in the USA at its most intense.
Travel Guide with New York insider tips
New York insider tips for your New York trip
New York City is undoubtedly a popular travel destination. But did you know that there are still real insider tips? In this blog we show you how to explore the city not only as a tourist but also like a true local.
Discover our New York insider tips
Monika's insider tips are worth their weight in gold. She knows New York from numerous trips and can show you places that you might otherwise overlook. Because in New York City there are a multitude of such hidden gems. From unknown vantage points to secret restaurants - we'll show you all. But of course you will also learn more about the well-known highlights of New York.
Visit the Smorgasburg Food Market
Every weekend during the summer in Brooklyn, over 100 local vendors gather to offer some of the city's best food and drink. However, the Smorgasburg Food Market is not only a paradise for foodies, but also offers great views of the breathtaking Manhattan skyline.
Explore the New York Library
As well as being a place to read, the New York Public Library is an architectural masterpiece that houses some impressive exhibitions. The best part is that entry is free.
Walk through the West Village
This neighborhood has retained its original charm and therefore feels more like a small town than part of a metropolis. Here you will find many small shops, cozy cafes and first-class restaurants.
Visit the Roosevelt Island Tram
For example, for the price of a subway ride, you can take a cable car ride across the East River to Roosevelt Island. A breathtaking awaits you there Views of the Manhattan skyline, Further extraordinary sights in New York can be found in this article.
Discover the Lower East Side
This neighborhood is known not only for its rich immigrant history, but also for its vibrant arts scene. So be sure to visit the Tenement Museum to delve deeper into the fascinating history of immigrants in New York. Afterwards you can stroll through the many art galleries and boutiques in the area and enjoy the creative atmosphere.
Culinary highlights in New York City
The New York food scene is diverse. From street food to starred restaurants, this city offers a variety of culinary delights. There really is something for every taste here. Be sure to try the famous bagels, pizza or hot dogs and discover where New Yorkers themselves like to eat.
Practical New York insider tips for your visit
A NNew York City Pass can help you with sightseeing. It gives access to many attractions and can save you money. We also give you tips for the Booking flights and accommodation.
Unique experiences in New York City
Be sure to explore them Highline, a green oasis in the middle of the city. Or how about one Helicopter flight over the New York skyline? Also visit the many Museums and cultural institutions of the city.
Conclusion on the New York insider tips
Discover New York City in your own personal way with these insider tips.
---
Travel Arrangements:
Parking at the airport
Here you can reserve your parking space at the airport.
Check in:
Arrival by plane, bus or train*. NNew York City can be reached on the one hand with airlines such as United, Lufthansa, Singapore Airlines but also with others.
The best tours and activities in New York
You can book your New York tours with our partner Get Your Guide*. This will also save you a long wait on location. Very handy is also the City Pass New York *.
Hotels:
Hotels in Manhattan* you can book here.
Travel Guide:
Lonely Planet Travel Guide New York
Travel know-how travel guide New York City (CityTrip PLUS): with a large city map, 3 tours and a free web app.
New York Travel Guide 2023: Insider Tips • Videos • Free App | Discover New York like a local!
New York MM-City Travel Guide Michael Müller Verlag: Travel individually with lots of practical tips and web app mmtravel.com
MARCO POLO travel guide New York: travel with insider tips. Incl. free tour app
Lonely Planet Travel Guide New York
Travel know-how travel guide New York City (CityTrip PLUS): with a large city map, 3 tours and a free web app.
New York Travel Guide 2023: Insider Tips • Videos • Free App | Discover New York like a local!
New York MM-City Travel Guide Michael Müller Verlag: Travel individually with lots of practical tips and web app mmtravel.com
MARCO POLO travel guide New York: travel with insider tips. Incl. free tour app
---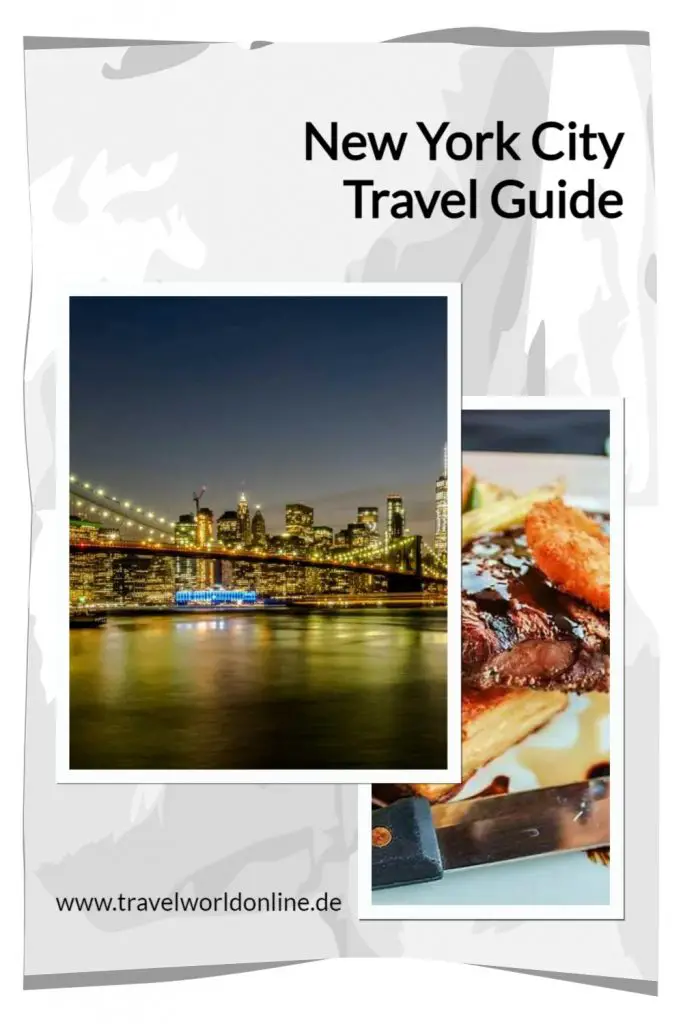 Do you also know:
Source New York Insider Tips: Local research as a tour guide in New York
Text: © Copyright Monika Fuchs, TravelWorldOnline and the travel blogger colleagues named in the article
Photos © Copyright Monika Fuchs, TravelWorldOnline and the travel blogger colleagues and Pixabay mentioned in the article
Last update on 7.09.2023/XNUMX/XNUMX / Affiliate links / Images from the Amazon Product Advertising API