Which restaurants and cafes in Ljubljana are recommended?
If you are planning to visit this city in Slovenia, there are many things to do and see before taking a break in one of Ljubljana's restaurants or cafes. There are many activities to do in Ljubljana such as a boat trip on the Ljubljanica River, a visit to the Ljubljana Castle or exploring the many museums and galleries. However, after exploring the city, it pays to know the best restaurants and cafes to fortify yourself with regional specialities.
Where to eat in Ljubljana? Insider tips from Stephanie Bates
What are the best restaurants and cafes in Ljubljana? Some time ago we were on one Flying visit in Ljubljana and stopped in one of the cafés along the riverbank. For a closer look at the culinary scene of the city the time on ours was enough Enjoyment journey through Slovenia Not. That's why we like to publish this guest article by Stephanie Bates, introducing her favorite restaurants and cafés in the Slovenian capital. There are certainly some of them that are worth a visit. Here are Stephanie's recommendations:
Best restaurants and cafes in Ljubljana
In recent years, the culinary offer in Ljubljana has increased. There are numerous cafés and restaurants in the city that you should definitely visit when you are in Ljubljana.
Nowadays, the renowned restaurants, cafes, master chefs and local specialties in Ljubljana are gaining more and more recognition worldwide.
The city offers its guests an eclectic selection of classic international dishes as well as classic traditional specialties.
I would like to introduce you to the best restaurants and cafes that you should definitely visit during your stay in Ljubljana: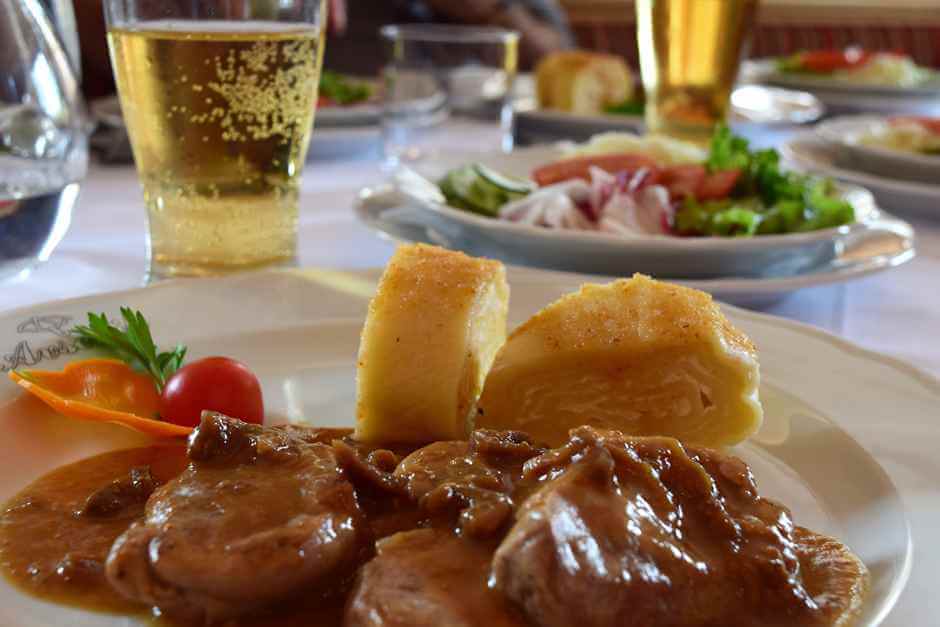 Best restaurants Ljubljana
Restaurant Strelec
The Strelec restaurant is located in the picturesque and historic tower of the castle. It combines the Slovenian top cuisine with a historical ambience. This is where the best of current trends and tradition come together.
On the menu, you will be served traditional dishes as well as Mediterranean dishes. You can also choose from seafood, Slovenian dishes, slow food and many sweets. In addition, the typical dishes of the city such as boiled oxtail, beef tongue and frog legs are offered in the restaurant Strelec.
Restaurant Strelec
Grajska planota 1
1000 Ljubljana
Restaurant Atelje
Another highlight of the city is the world-famous restaurant Atelje, which is located in the Grand Hotel Union. The menu is composed of international and Slovenian dishes.
The big plus point of this restaurant is that you ripen the cheese yourself and bake your own bread. The interior is very inviting, next to adults children are welcome. In addition to children's chairs we WIFI offered here. The restaurant is very suitable for festive dinners.
Restaurant Atelje
Nazorjeva ulica 2
1000 Ljubljana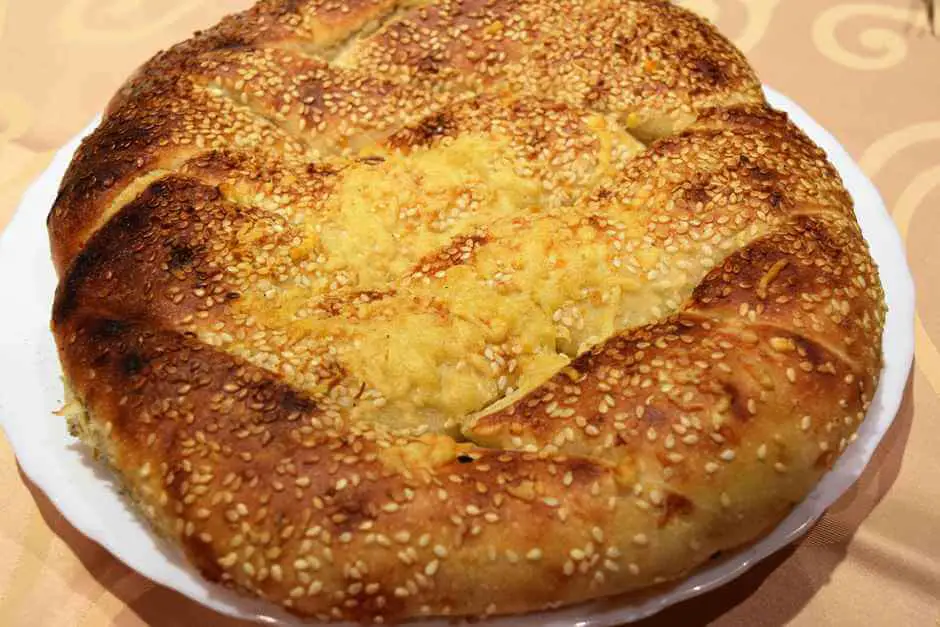 JB Restaurant Ljubljana
The renowned master chef Janez Bratovž has run the restaurant called JB for several years. Meanwhile his son Tomaz cooks there as well. In addition to a Mediterranean cuisine here are the typical Slovenian dishes not too short. You can also choose from vegetarian dishes, slow food, diet meals and desserts. Typical Ljubljans dishes such as Ljubljana burek, Ljubljana egg pie and quark pancakes are served here on the plate.
The restaurant is great for corporate events and other large groups.
JB restaurant
Miklošičeva 19
1000 Ljubljana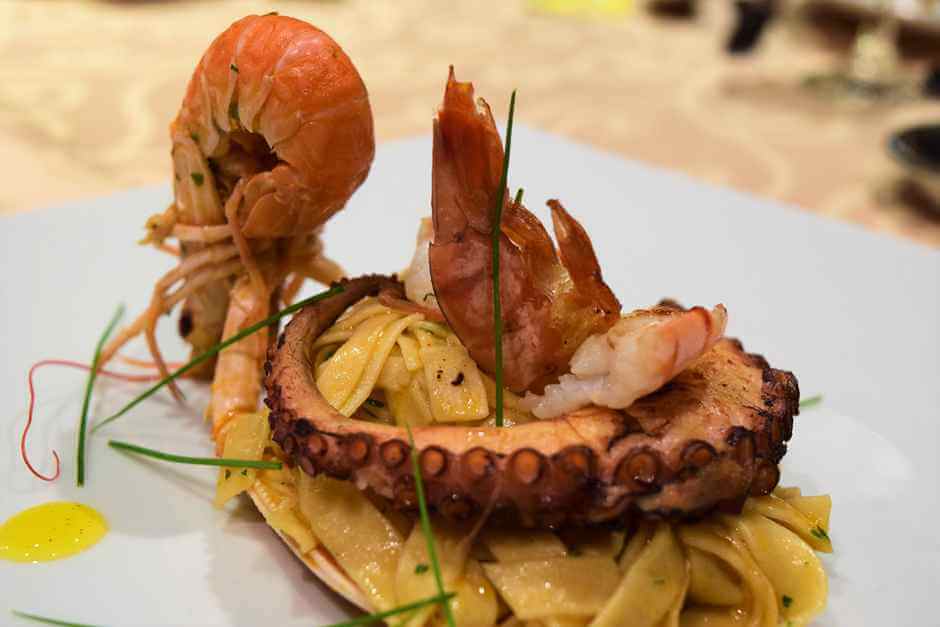 Maxim – one of the restaurants and cafes in Ljubljana
The Maxim restaurant is one of the best restaurants in the city. The kitchen can always be characterized by full and natural flavors. In addition, you will be offered a very creative and simple preparation in Maxim. An eclectic selection of national and international food awaits you here.
Restaurant Maxim
Trg republic 1
1000 Ljubljana
Bazilika Shop & Café
Bazilika Shop & Café offers its guests not only a very pleasant ambience, but also a variety of excellent cafés and desserts. You can also enjoy vegan and vegetarian meals in the café. The selection of different teas knows absolutely no limits. A perfect place to start the day!
Bazilika Shop & Café
Miklošičeva 22
1000 Ljubljana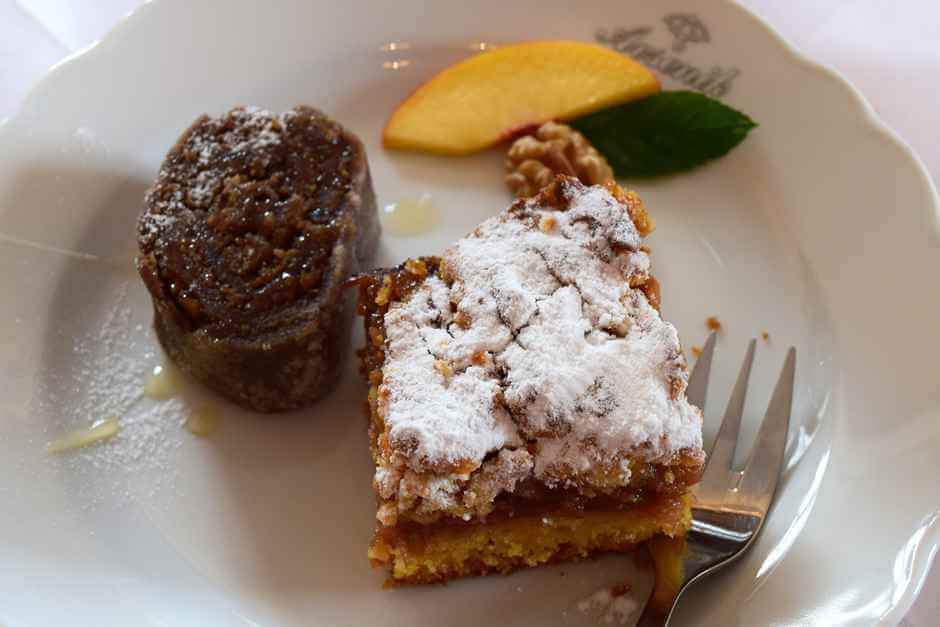 Grajska Kavarna - The castle café - one of the restaurants and cafes in Ljubljana
If you are already in the city, you should definitely visit the Ljubljana Castle. There you will find the world-famous Burgcafé, which offers coffee Cocktails, teas and wines. In addition, you will be offered desserts that are prepared in-house. A highlight of this café are the homemade cookies. It is one of the restaurants and cafes in Ljubljana that you should not miss.
Grajska Kavarna
Grajska planota 1
1000 Ljubljana
The prices in the restaurants and cafes in Ljubljana
Ljubljana is one of the cheaper destinations. The restaurants and cafes in Ljubljana are much cheaper than in other holiday regions. The prices for hotels and guesthouses are also in a very fair range, but the prices vary depending on the season. Very many tourists decide to travel to Slovenia in a caravan in the warm season. Caravans are particularly useful if you are traveling as a group or family and want to explore the city individually. If you also want to visit Slovenia or Ljubljana with a caravan, but don't have one, then you have the option of renting one.
When is the best time to go to Ljubljana?
In general, you have the opportunity to visit Ljubljana in every season. However, the best months to visit the city are April, August or October.
During this time mild temperatures and a moderate rainfall await you. Temperatures up to 28 degrees Celsius are expected in summer and July, but only 3 degrees Celsius in January.
Author: Stephanie Bates, the blogger behind Military Travel Mom.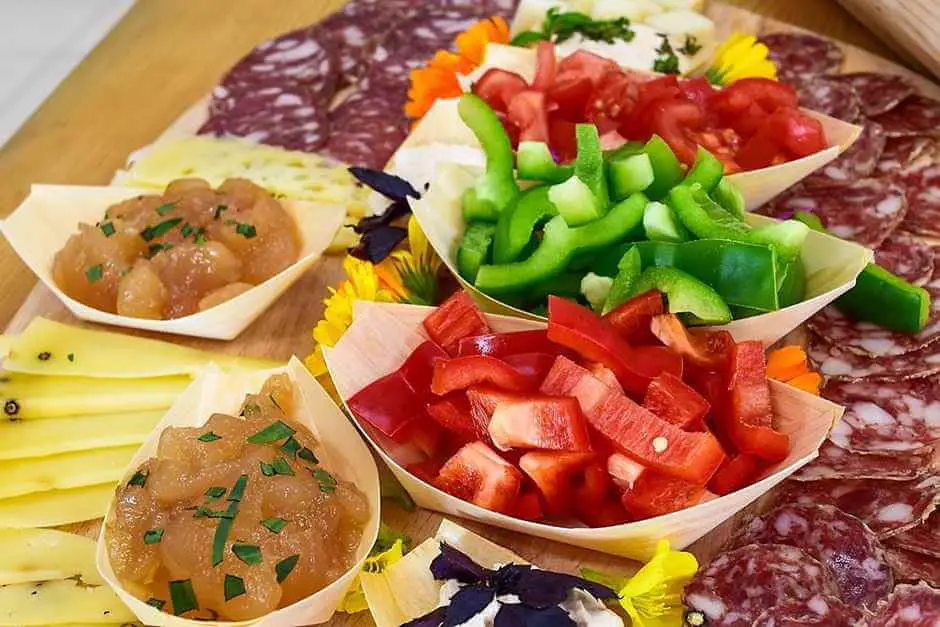 Here is another café in Ljubljana that we recommend as a restaurant Ljubljana insider tip:
For a quick bite or a cup of coffee, there are many great cafes in Ljubljana. The popular Café Čokl is known for its chocolate desserts.
What do you eat in the restaurants and cafes in Ljubljana?
As for food, Ljubljana has many local specialties such as Kranjska klobasa (sausage) as well as Prekmurska gibanica (cake). It's also a good idea to try Slovenian wines like Rebula and Zelen, which come from the region.
The traditional Slovenian cuisine is characterized by the culinary influences of its neighboring countries. In the north of the country we find dishes that we know from Austria on the menus not only of the restaurants and cafés in Ljubljana. Strudels with fillings ranging from sweet to savory are just one example. We find roast pork, sauerkraut or pastries of all kinds on both sides of the border. Culinary peculiarities of the Balkans are noticeable to the east. Here they cook a lot with peppers. Goulash and pancakes also have their place in Slovenian restaurants.
The further south we go, the more often we come across recipes marked by the sea, not only in Ljubljana's restaurants and cafes. Fish dishes and seafood of all kinds determine what is served. We will also discover influences from Italy's cuisine. Gnocchi – served with porcini mushrooms – are just as much a part of this as pasta, risotto or Ravioli. For dessert there is strudel, crumble cake, cream slices or potica, a yeast cake with a nut filling. One Insight into the kitchens in and around Ljubljana give Daryl and Mindi Hirsch of 2foodtrippers (in English).
Do you like to travel by motorhome?
---
Travel Arrangements:
Parking at the airport
Here you can reserve your parking space at the airport.
Arrival:
Arrival by plane, bus or train*. The nearest airport is Ljubljana. Arrival by car is also possible. Of Munich the journey via the A10 and the A2, for example, takes a good four hours. However, you should take possible traffic jams into account. From Vienna you should also calculate about four hours if you arrive via the southern autobahn and the A1. away Graz via the A1/E57, on the other hand, you need a good two hours. From Klagenfurt, however, the journey via the A2/E61 only takes about one and a half hours.
Car Rentals:
Cheap Car Hire - Book Fast and Easy! *
Camper Rentals:
A Caravan you can book here, for example. Or would you rather travel with us roof tent on the car?
Hotels:
Accommodations in and around Ljubljana * You can also book through our partner booking.com.
---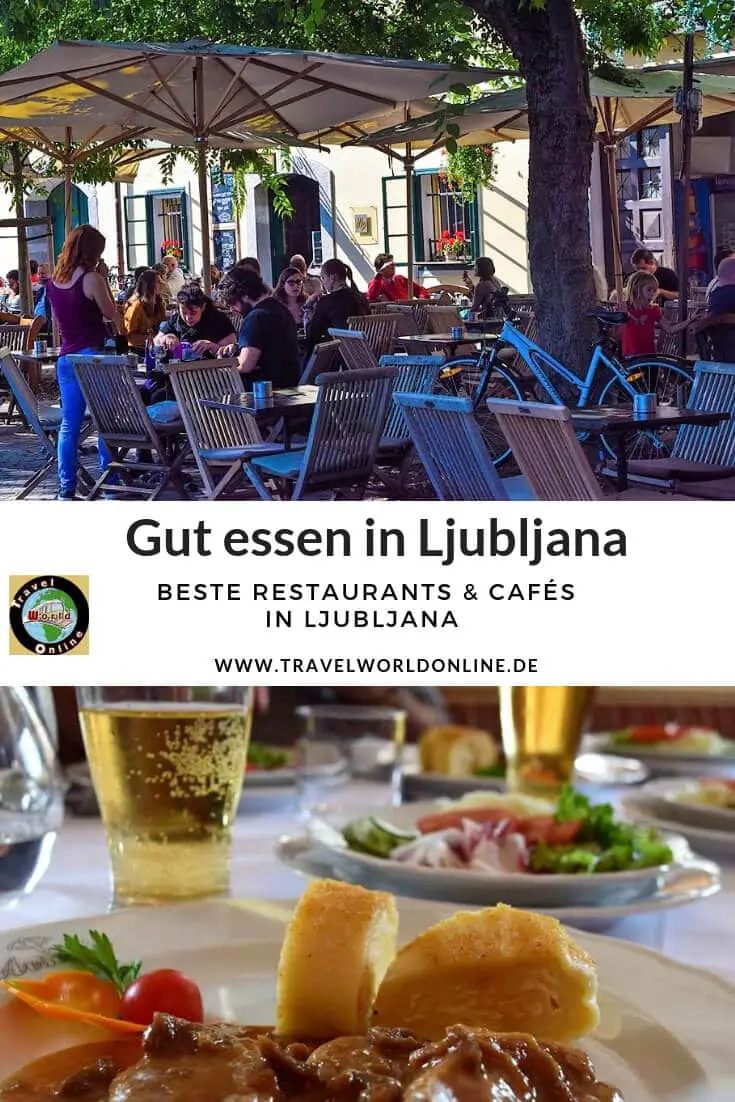 Do you also know:
Enjoyment tips for travel you can also find here.
Text Restaurants and cafes in Ljubljana: © Copyright Stephanie Bates, Military Travel Mama and Monika Fuchs, TravelWorldOnline
Photos restaurants and cafés in Ljubljana: © Copyright Monika Fuchs and TravelWorldOnline
Best restaurants and cafes in Ljubljana