Fish from Portoroz Slovenia
We have already told you about our visit to Piran, where we are fresh fish directly from the fisherman enjoyed. I still dream of this dinner today. I had no idea how good Stockfish can taste until then. Or that sea bass has an almost spicy taste. In any case, that made us curious. Therefore, we broke ours the next day Stay in the Lifeclass hotels in Portoroz Slovenia on a trip to the Fonda Fish Farm near the Portoroz Salt Pans.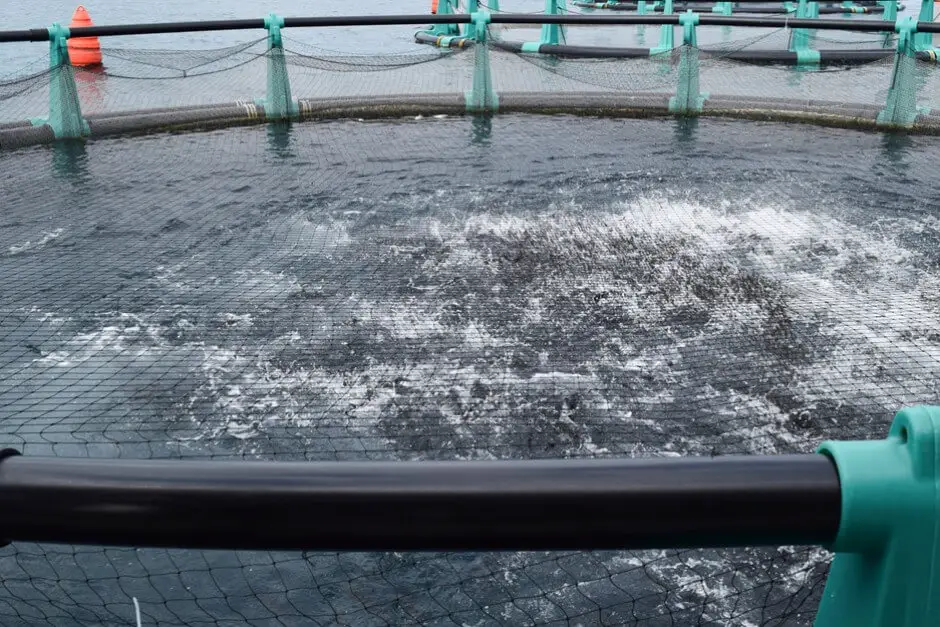 Visiting the Fonda fish farm in Portoroz Slovenia
There Dr. welcomes us Irena Fonda, the owner and manager of the Fonda fish farm in the Bay of Portoroz. The blonde woman comes from a family in which the sea has always played a major role. "My father and brother ran a diving company that was available for operations in the sea. They offered diving for tourists as well as commissioned work for underwater archaeologists, "says Dr. Fonda. "I studied marine biology myself and worked with my father and brother for years."
Fish farming in a sustainable way
She leads us past the storage sheds of her fish farm to a boat that takes us out to the fish nets where the sea bass are kept. "As a marine biologist, I dreamed of breeding fish in a sustainable way," she says. "But the traditional fishermen and fishmongers weren't interested in it. Although the trend in the food industry is to prefer fresh regional products, this development has not yet reached the fish industry. We faced a problem with that. "She laughs. "We first had to create our own market."
fish feeding
Meanwhile, we are out in the bay off Portoroz Slovenia, where the fish in the nets frolick excitedly when they hear the engine of our electric boat. They know what's coming: their feeding. Every time our skipper distributes a handful of fish food over the net, the water begins to bubble. Then the sea bass strive for the best appetizers.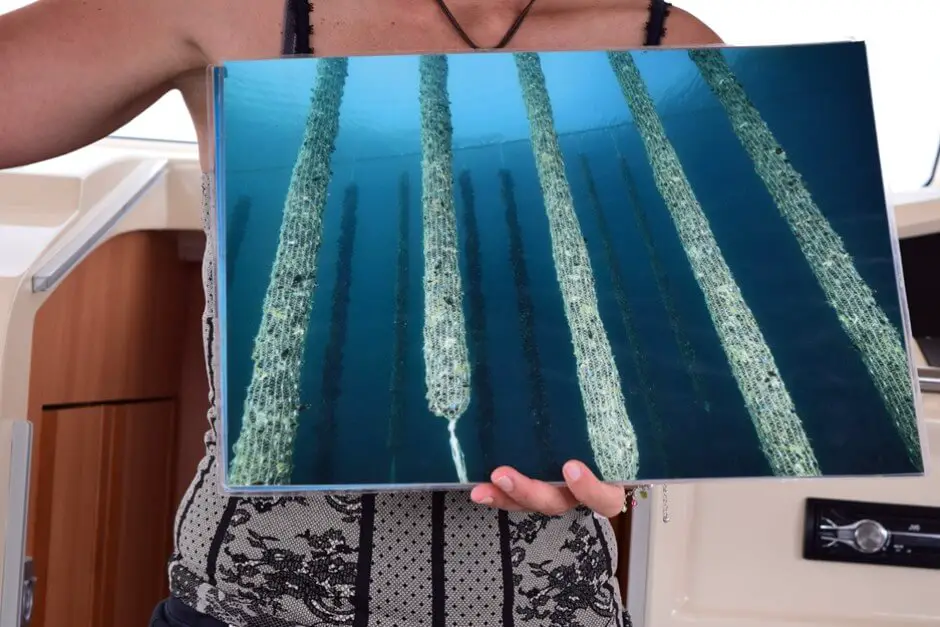 Fish farming in the natural ecosystem
Irena Fonda tells us that her dream was to build a natural ecosystem in the bay of Portoroz Slovenia, where she and her family can breed sea bass under optimal conditions. Originally it was planned to create a reef, which should serve as a habitat for the fish. Initially, fish farming was resorted to nets where the perch was kept.
To the surprise of the fish farmers, it was discovered that over time they formed themselves into a reef-like structure and offered perfect conditions for the breeding of sea bass. The nets only need to be cleaned at regular intervals. Unlike conventional fish farms, this is not done on the Fonda fish farm in Portoroz Slovenia with pesticides, but rather takes the nets out of the sea and cleans them by hand. Thus, no toxins get into the food chain, and the perch grow up under natural conditions. This type of fish farming requires a higher manpower and costs more.
Fresh fish from the fish farm in Portoroz Slovenia
"We had an excellent product, but nobody really appreciated it," laughs Irena Fonda. "We first had to convince the dealers that our fish are better than the ones they usually sell." However, they did not want to hear about it, since the prices for these fish were higher than what an average customer was willing to pay. "That's why we started with educational work," says Dr. Fonda continues.
How do you enthuse consumers?
"We invited the press, who were enthusiastic about our way of farming fish. They reported about it, and soon the first tourists came who wanted to find out more about our fish farm. We hadn't even planned to offer tours of our farm," she says. "But we quickly realized that visitors to our farm were spreading the word about our sustainably farmed fish around the world.
It wasn't long before customers asked the fishmongers about the perch from the Fonda fish farm in Portoroz Slovenia. They recognized that our fish were actually different from those they obtained from traditional fish farms. We did our part and make sure that our fish are delivered fresh to the markets or directly to the restaurants. Fonda sea bass is marked and given a seal of approval, so that every customer can be sure to receive products from our farm. It took a few years, but now the name of the Fonda fish is well known among fish connoisseurs in Slovenia and Austria. "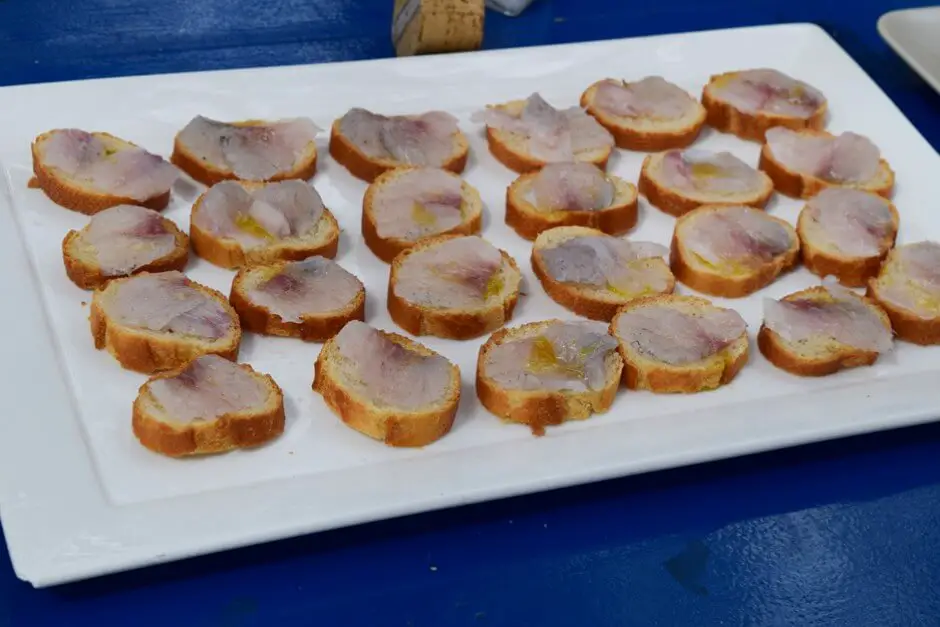 How well they taste, we have even in the evening before in the port of Piran. If you ask the same question as we do, the name Fonda really has something to do with the Hollywood actor dynasty. The family of Henry, Jane and Peter Fonda comes from Piran. They are relatives of fish farmers from Portoroz Slovenia.
Are you traveling with a motorhome?
Travel Arrangements
Parking at the airport
Here you can reserve your parking space at the airport.
Arrival to Portoroz Slovenia
Arrival by plane, bus or train*. You can reach Portoroz from Munich in five to six hours by car (depending on traffic). It takes about four to four and a half hours from Salzburg and about five hours from Vienna. The nearest airport is Ljubljana.
Car Rentals:
Rent a car - book quickly and easily!
Hotels in Portoroz Slovenia :
Accommodations in and around Portoroz * You can book through our partner booking.com.
Other destinations in Slovenia
Do you already know:
Discover more travel tips for trips to savor on our blog TravelWorldOnline.
Source: own research on site. We thank you for the invitation Slovenia.info and Portoroz Lifeclass hotels, Our opinion remains our own.
Text: © Copyright Monika Fuchs, TravelWorldOnline
Photos: © Copyright Monika Fuchs, TravelWorldOnline
Video: © Copyright Petar Fuchs, TravelWorldOnline
Portoroz Slovenia - Fresh fish from the fish farm