Which campfire accessories do I need?
That depends on whether you need the campfire accessories for cooking over an open fire when camping or in your own garden. Of course you can make a campfire just to sit by the fire. But it's much more fun when you use the campfire to cook your food over it. Then it becomes a real one Savor the Outdoors. You can find what you need here.
Outdoor Cooking Equipment and Campfire Accessories
Outdoor fire bowl
Accessories to cook by the campfire in the garden:
1
Fire bowl with spark arrestor & grill grate
Order here*
Fire Pit Grill - 2-in-1 fire pit & BBQ grill
Order here*
A selection of Fire bowls for the garden* here.
A grill grate as a campfire accessory
A grill grate is essential as a campfire accessory for cooking over an open fire. These are either already integrated into the fire bowl or simply placed over the fire.
If you want to have a barbecue on the beach or are traveling with a tent, a grill grate is often sufficient. This is light and easy to transport.
Cast iron cookware is the best outdoor cooking equipment
Cast iron crockery is part of the accessories for cooking at the campfire. With it you can put your food on the fire (with Dutch Ovens with feet). Or you put the cookware on the grill.
Dutch Oven Accessories for cooking over fire
A size selection Dutch Ovens for cooking over the campfire can also be found here.
Outdoor pan fire
A fire pan is also practical for cooking over the fire:
Baking over fire
If you want to bake cakes or a casserole over the fire, a loaf pan is a campfire accessory you need.
Soup kettle for fireplace
Campfire at camping
Have you ever made a campfire? I can remember campfire evenings in Alaska and the Yukon that remain unforgettable. We could cook on the fire almost everywhere on the campsites. In Europe, too, you will always find opportunities to make a campfire on campsites.
Grill on an open fire
The easiest way to do this is to put sausages or potatoes on a skewer and hold them in the fire until they are done. However, a skewer for the campfire should not be made of wood if possible. We therefore recommend campfire skewers made of stainless steel. Grilling over an open fire is very rustic. You only need that
More campfire accessories for cooking on an open fire
The following things are also useful if you want to cook at the campfire: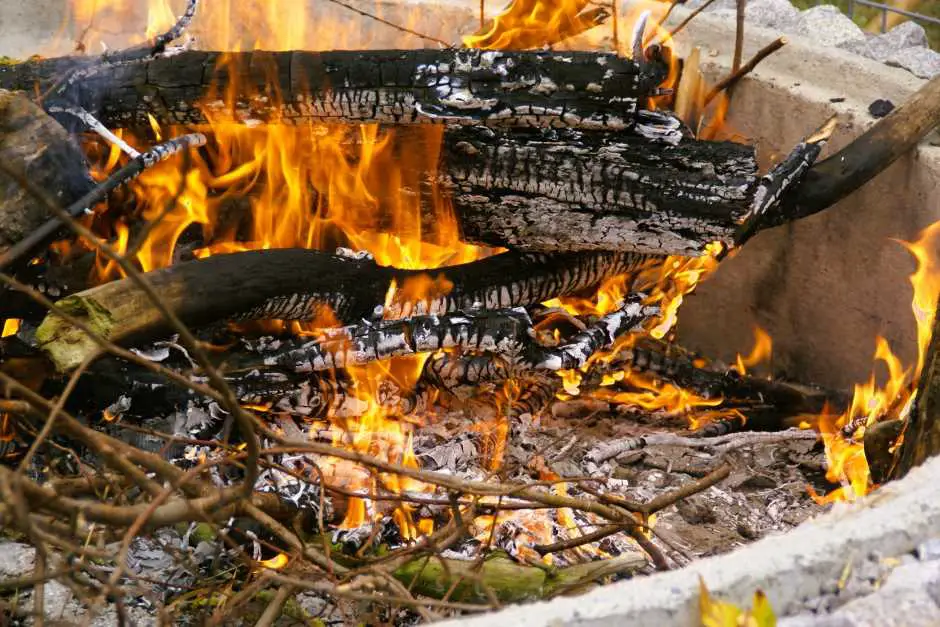 Campfire in the garden for grilling over an open fire
In the garden, a fire bowl is best suited for outdoor grilling and cooking over a fire. Very few gardens have a brick ring of fire. In a fire bowl, however, you can easily set up your grill over an open fire. However, you should make sure that you do not bother the neighbors with smoke or combustible materials are nearby. The fire bowl is placed safely away from trees, wooden balconies and other combustible materials. With the right accessories, you can create an open fire in the fire bowl grill for cooking over fire.
Campfire Accessories for cooking on an open fire
At campsites there is often a corner where you can grill over an open fire. If that is not available, one will help portable grill further. This is easy to transport. Depending on the size and model, it also fits in the car or mobile home. With this campfire accessory you can use it both in the garden and when camping Zelt or Rooftent and at Motorhome vacation cooking over an open fire. If you have a place to set up your campfire, you will also need equipment to cook over it.
Campfire - what are the regulations?
If you want to make a campfire, you first have to deal with the local legal regulations.
In Germany, these vary from place to place and from federal state to federal state. The best thing to do is to ask in the community where you want to light a campfire. Campsites often have their own campfire facilities. A campfire on the ground must be approved by the municipality. This also applies to campfires in your own garden. The base and the environment for the campfire must be fireproof. A fire bowl is suitable as a base. However, this must not be larger than one meter in diameter. Otherwise, an approval under the Federal Immission Control Act must be obtained. It may only be used for barbecue fires. You must not burn garden waste in it. This requires a permit.
In Austria you need the written permission of the landowner. The same applies in the forest.
In Switzerland, lighting a campfire in nature is permitted. However, there are limitations there too. Municipalities can ban it in nature reserves. In dry periods, the Federal Office for the Environment issues local and temporary bans. The best thing to do is to ask in the community.
You may only use untreated wood or charcoal as fuel.
The development of smoke must not disturb anyone.
No campfires may be lit during dry periods.
Questions and answers about campfire accessories
Which pot can you put directly on the fire?
A is suitable for cooking, roasting and baking over a campfire Dutch Oven. Depending on the model, you can hang it over the fire on a tripod. You can also place a Dutch oven with feet directly on the fire. You can even use it in your home oven.
What burns well and for a long time?
Beech or oak wood is ideal. It is considered the best firewood because it is easy to use for lighting. It also burns for a long time and develops a lot of embers. Spruce, fir, Douglas fir and pine are suitable for lighting. These woods burn quickly. However, they contain a lot of resin, so they can be used as kindling.
How do I light a campfire?
You need Tinder for that. Thin wooden sticks, wood chips, bark or even dry grass are particularly suitable. Before lighting you should make sure that the tinder material is dry and loosely heaped up. The flame needs oxygen to grow.
Which wood smokes the least?
If you want your campfire to smoke little, it is best to use birch wood. However, this burns very quickly. Therefore, you should have a correspondingly large stock. It also works well as tinder.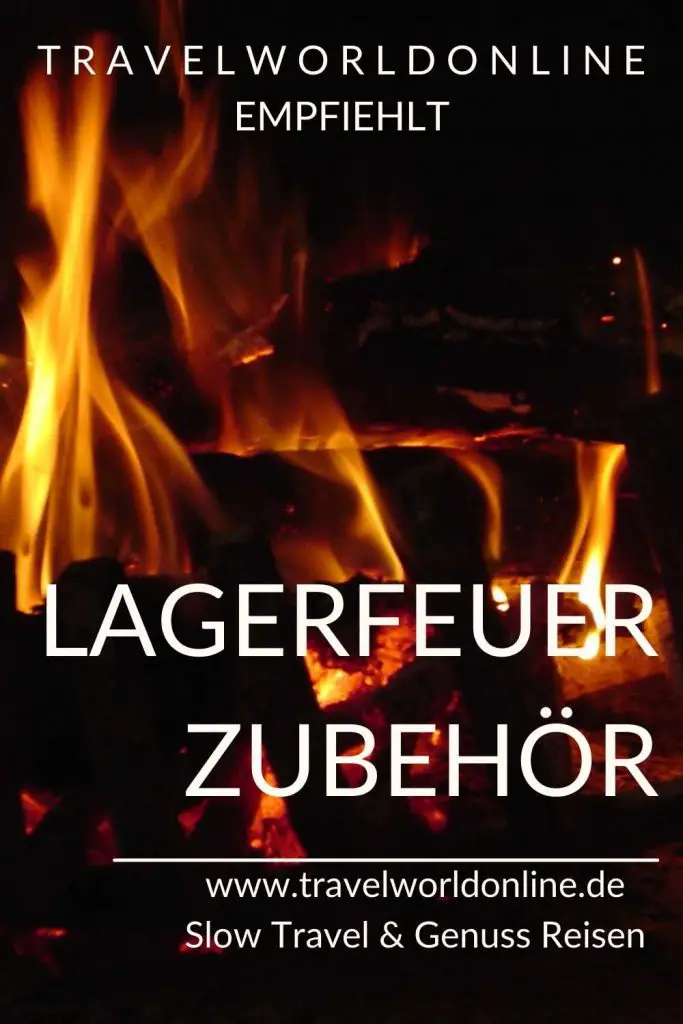 Do you already know:
Source Campfire Accessories: Research while traveling in the Yukon, Alaska and Canada
Text Campfire Accessories: © Copyright Monika Fuchs and TravelWorldOnline
Photos: © Copyright Wikimedia Commons public domain and Amazon product photos
Campfire accessories for camping and garden