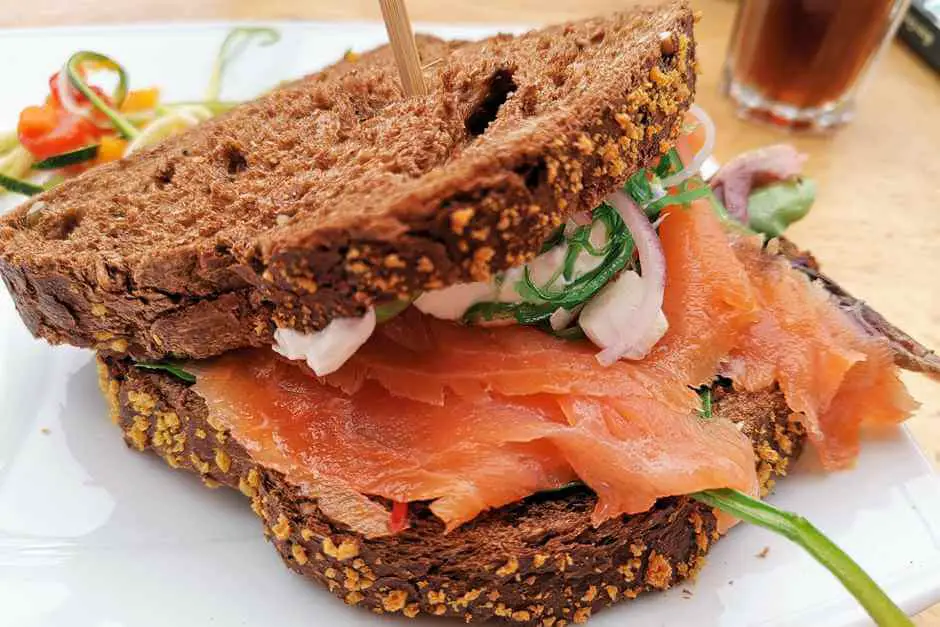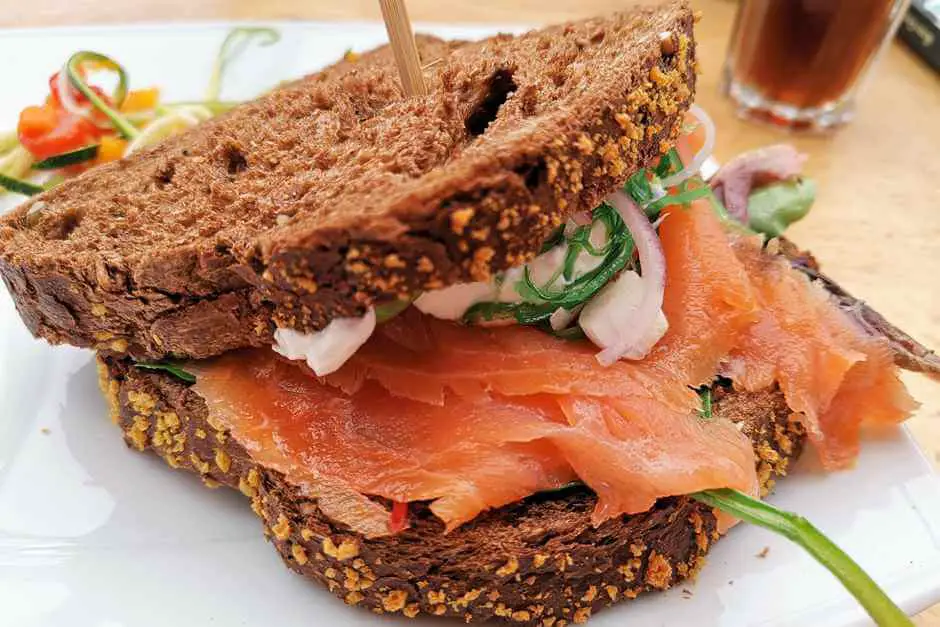 From 20.5.2020 there is the Texel app for downloadwhere you can see which places are currently not crowded.
Our Texel Tips for Connoisseurs
In these Texel tips for connoisseurs, we introduce Texel restaurants, specialties and experiences, in which you can enjoy the culinary of the island of Texel. Admittedly, at first glance Texel does not give the impression that there are culinary highlights to be discovered here. A second look, however, makes you curious. Sheep and cattle graze on the grasswhich were wrested from the sea for centuries. From Oudeschild, the shrimp cutters drive out to the North Sea. They bring shrimp and shrimps ashore. Other fishermen catch herring, plaice or sole. The mud flat supplies ingredients such as sea asparagus and algae. And in the fields not only tulip bulbs, but also potatoes are grown. The nice thing about the Texel is that visitors can not just taste these goodies. There are also ways to combine them with experiences for foodies.
Texel Tips for Foodies
We have been to Texel several times and have discovered restaurants, shops and beach bars where you can eat well. In addition, there are experiences for foodies that are exciting and make a Texel holiday a stay for connoisseurs.
In which restaurant do you eat well?
There are some restaurants on Texel that we can recommend from personal experience. Which Texel Restaurant you choose depends on the type of cuisine you prefer. Because there are restaurants on the island, which offer fine cuisine, as well as quaint beach pubs, where you can eat well. What you ultimately choose is up to your personal preferences.
Het Schoutenhuys in Den Burg
We have been to this restaurant several times. It always tasted good to us. His specialty is "Gerechies", seasonal specialties from Texel that are presented in small quantities, similar to tapas. Exactly the right thing to get an insight into the Texel cuisine at the beginning of your stay in the island. In this restaurant you eat in a rustic atmosphere on dark wooden tables. On our last visit to Het Schoutenhuys we had Texeler asparagus salad, a salad made from Texeler baby potatoes, Texeler asparagus soup, focaccia with Texeler ham from Peter Haker, Texeler Carpaccio and home-smoked salmon.
This was followed by a fish course with cod with Gremolata from Texel lamb leg and Texeler asparagus with hollandaise sauce. In addition there was potato puree from Texeler potatoes and fried sea asparagus (also called Queller), a specialty from the sea. This one tastes too. Queller has a salty taste. We liked it very much in this combination. The meat course consisted of duck breast teriyaki, meat from the free-roaming Texel pig, couscous and - surprisingly - a large portion of rhubarb. Although we were already full after these courses, we could not do without the dessert. No wonder with Texel strawberries with yellow cream, raspberry and white chocolate ice cream and parfait from the Hoornderring, a Texel cake specialty.
Restaurant Het Schotenhuys
Vismarkt 1
1791 The castle
Texeler beer
A beer from the Texel brewery tastes great. This produces beers that are now well known far beyond the borders of the island. I like the Texels Skuumkoppe, which is light and not bitter. There are also Texels Vuurbaak, Texels Springtij and Texels Tripel. In the brewery we had the opportunity to taste all four at a tasting. You can confidently give the brewery tour. You do not miss much. However, you should definitely drink the beer.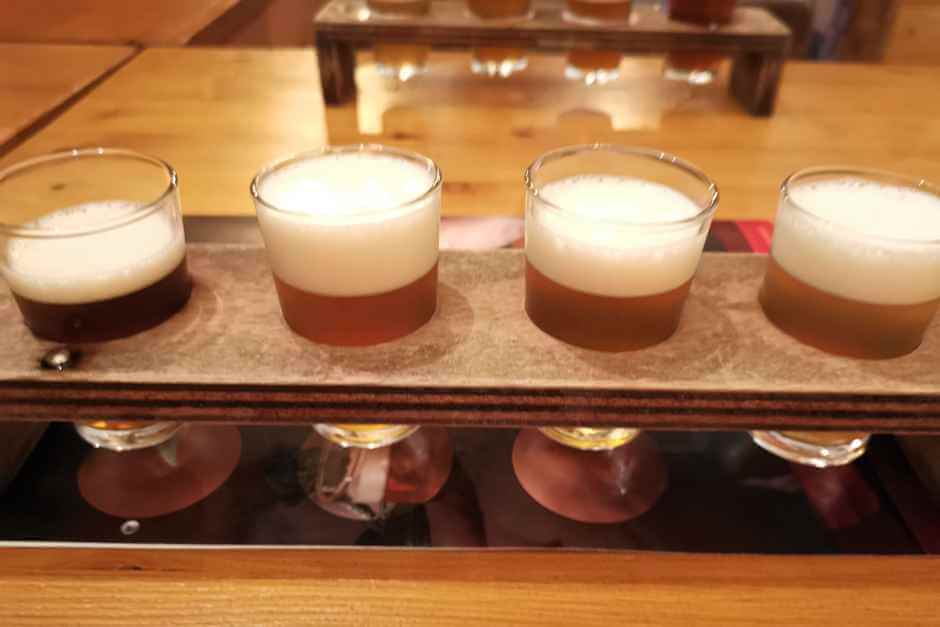 Eat elegantly at the Hotel Texel
Right next to Texel Airport lies the stylish Boutique Hotel Texel *, in which you can also stay very pleasant. You can not only sleep well there. Also the restaurant is worth a visit. On one of our Texel trips, we not only spent one night there, but also enjoyed the breakfast and the imaginative dinner. In an elegant ambience, you can enjoy a farm-to-table dinner made with ingredients sourced from the in-house farm. Seasonal cuisine is bid here. Chef Robin Mosk shows his skills in the changing monthly menus, where he specializes in seasonal dishes.
We were guests in May and enjoyed Tatar with egg after a liquid greeting from the kitchen. Then there was a sirloin steak with Texel potatoes and finally chocolate matcha ice cream.
Hotel Texel
Postal 134
1791 JS De Cocksdorp
Tips for pubs, cafes and beach pavilions
In addition to these good restaurants, Texel also has pubs, cafés and beach pavilions where the ambience is more rustic. This does not mean that the food does not taste good there. Worth a visit are these restaurants, which we all know from our own point of view.
Beach pavilion Kaap Noord
You will experience a real Texel feeling in the beach pavilion Kaap Noord in De Cocksdorp. This is not far from the lighthouse in the north of the island. Here you can eat with great views of the sea and watch the kite surfers while eating. These can be driven by the wind on the coast.
In the pavilion Kaap Noord, you can sit outside protected from the wind in good weather. Glass walls give the view of the beach. You can sit here for hours and watch the buzz of the coast. The food served here just sounds like the first time you look at the map. The more you marvel at what is finally offered. A smoked salmon sandwich is served in home-baked bread. But also the salmon salad and the mussels are worth a try.
Beach pavilion Kaap Noord
Volharding 4
1785 LH De Cocksdorp
Beach pavilion Paal 17
Another beach pavilion where you can enjoy the beach and good food is Paal 17. This beach pub is just a few meters away from Ecomare, the seal sanctuary on Texel. There is a cafeteria there. However, their selection is not special. Therefore, we recommend instead to drive the few hundred meters to the large parking lot at Paal 17. From there you go only a short way to Paal 17. Similar to the stand pavilion Noord Kaap you can sit inside or outside. Paal 17 is popular. On our visit on a Sunday in the preseason, the restaurant was pretty crowded. For us a table was reserved, so we easily found space. However, we watched many people waiting in vain for a table. Reservation is advised.
Because Paal 17 is so popular, you should bring some time. The onslaught on the restaurant can lead to waiting times for service. The food is not gourmet, but good and much. On my visit I have pork satay skewers with peanut sauce and rice crackers. Petar chose a tomato soup. Both were large portions and tasty. On the sandy beach in front of the front door you can work off the calories after a meal after a meal.
Beach pavilion Paal 17
Ruyslaan 96
1796 AZ De Koog
Cafeteria Veronica in Oudeschild
A combination of fish restaurant and cafeteria is Vis en Cafeteria Veronica in Oudeschild. Here you get fresh fish directly from the harbor. There is the cafeteria as well. It's not a fine dining location, but the fish is fresher nowhere on the island. If you fancy good fish and chips then you are right with Veronica. The food is served in plastic dishes, so not necessarily sustainable. The fish, shrimp and herring, however, taste good.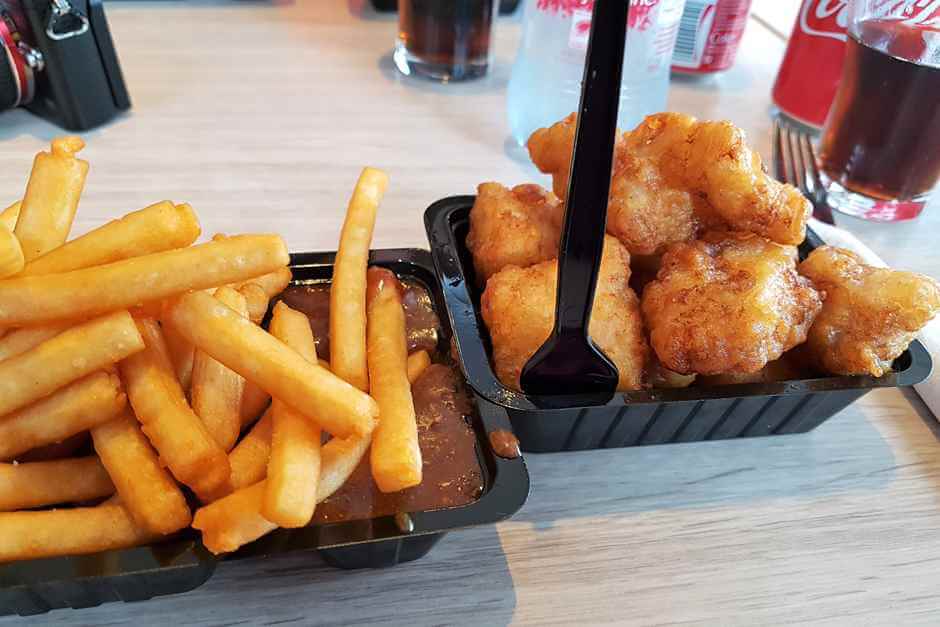 You can eat either in the large restaurant or - weather permitting - on the terrace in front of the door. There you can watch the happenings in the harbor at the same time. If you are here on the weekend, you can even watch the fishermen waiting for their nets.
Vis cafeteria Veronica
Haven 9a
1792 AE Oudeschild
Tips for foodies
In addition to the usual restaurants, cafes and beach pubs Texel offers even more experiences for connoisseurs. Those that we can test and recommend ourselves, we introduce you here.
Texeler Gin at Wijnhuis Texel - one of our top tips for connoisseurs
We love to discover regional specialties. Sometimes we come across real insider tips. Wijnhuis Texel is one of them. In one of the oldest houses in the village of Oosterend from 1650 you can try the homemade herb bitters, liqueurs and gins that the owner-couple produces by hand. As soon as you enter the shop, you are entering a world from bygone days. The wine shop is lovingly furnished in vintage style and welcomes its visitors. I immediately feel comfortable here. And I can't get out of amazement. Liqueurs and gins with names like "Happiness", "Prosperity" or "Health" await customers on the shelves. Bottled lovingly in pretty bottles. Even their names make me curious about how they taste.
We can try that in the wine cellar. Like in an old bodega, wine barrels are stored in it, from which the wines are still bottled by hand. Even more curious are the spirits and liqueurs that ripen in big-bellied bottles like an alchemist. We try the "Glück" liqueur, which tastes of orange peel. The fresh berry gin is also very tasty. However, my absolute favorite is the Oosterend specialty - the Strender Stropertje, the "strict poacher". This mild herbal liqueur brings back memories of Christmas. It tastes of caramel, vanilla, coffee and gingerbread. Simply delicious! At the nostalgic checkout, even paying is fun. The Wijnhuis Texel is one of our top highlights for foodies on Texel.
Wijnhuis Texel
Kerkstraat 11
1794 AM Oosterend
Adventure farm "De Bonte Belevenis" - another of our top tips for connoisseurs
We particularly liked the visit to the adventure farm "De Bonte Belevenis" in Den Hoorn. Here you can easily spend a whole day if you use the activities that are offered. First of all, a walk through the farm is worthwhile. The garden is worth seeing, where vegetables and fruit are grown. Here you will also find quiet corners away from the main building, around which most visitors romp. Just enjoy the silence and the creative atmosphere on "De Bonte Belevenis".
If you feel more entrepreneurial, then you can attend one of the workshops. Drawing paper, pulling candles and making soap is not just fun for kids. You can also make your own personal souvenir yourself. At the time of our visit, none of these workshops took place. But we saw what you can do there. There were colorful candles as well as extraordinary soaps. Or have you ever heard of strawberry soap? Also cute were the small soaps in sheep form. A nice decoration for the home bath. To use almost too bad.
Did you feel like seeing real sheep? In spring, visitors may feed the lambs at certain times of the day. They already know what it means when visitors approach their enclosure. They get out of hand when they see the milk bottles they are fed with. A nice idea of ​​the farm owner.
Culinary experiences
However, we are more interested in the culinary offerings on the farm. There are also some of them. So the owner is currently trying to produce malt whiskey. In his still you can let you explain what his plans are. During our visit, his whiskeys ripen in the barrels of the still. You smell it already, the whiskey. However, he has not yet reached the right maturity. It will take a few months or even years.
It looks different in the brewery next door. Craft beers are produced here, which are sold on the estate and on the island. The names are funny. There are beers from "wind force 8" to "wind force 12". Others are called "thick fog" or even "lead beer". We haven't tried them, but the names make you curious.
We visited "De Bonte Belevenis" because we wanted to take a baking course. The finished bread dough had already risen in a large trough and was waiting for what we wanted to do with it. Ingredients for sweet rolls such as sugar, cinnamon, jams or berries were available as well as everything we wanted for spicy Outbreak required. Since we were guests with other blogger friends, the possibilities were varied. We opted for the sweet version and mixed our bread dough with sugar and cinnamon. Others twisted braids and sprinkled them with herbs. Or there were pizza-like pastries that also looked seductive. They all tasted good. Because of course we were allowed to eat our "works" after the baking course.
De Bonte Belevenis
Rommelpot 11
1797 RN Den Hoorn
The Wezenspyk cheese café - one of our tips for foodies
You can eat typical regional food in the cheese café Wezenspyk. This belongs to the cheese farm Wezenspyk. There you can join a guided tour of the dairy before or after your meal. You will learn how cheese is made from sheep's milk. With this, the owner Anton Witte continues a craft that has been a tradition on Texel for over 500 years - cheese production. Either you then join in a cheese tasting in the farm shop.
Or - and we recommend - you try cheese dishes in the Kaascafé. We have been to the café several times. During our last stay in Texel we enjoyed a cheese fondue there (price 17,95 €, as of May 2019). Every Tuesday and Saturday this is served between 12.00 and 16.00 pm. Each participant can dip pieces of vegetables and bread into pots of melted cheese. It tastes and is fun.
Cheese farm and cheese cafe Wezenspyk
Hoornderweg 29
1791 PM The castle
Do not miss Petar's video about our trip. In it he presents some of these experiences in more detail:
Videos are subject to copyright
Further Texel tips for connoisseurs
There are other experiences that Texel offers for foodies and connoisseurs that we have not yet experienced ourselves. You are certainly a reason for another trip to the island in the Wadden Sea.
The Eisbauernhof Labora, where you can watch how sheep's milk makes ice cream
The gourmet restaurant t'Pakhuus
A Exit with the shrimp cutter. Tanja has described this on her pleasure blog Vielweib. Look in here. It is worth it ..
Have you discovered more pleasurable experiences on Texel? Then let us know in the comments. Or have you already tried some of the possibilities? Then tell us how you liked them.
---
Travel Arrangements:
Getting there
KLM and Lufthansa fly to Amsterdam. From there it goes by train and bus to the ferry terminal in Den Helder. We traveled by car to Den Helder and from there by ferry to the island. If you have more time for the journey, we recommend one Road trip through the Hanseatic cities in Holland.
Cars:
Cheap Car Hire - Book Fast and Easy! *
Accommodations on Texel:
Hotels, apartments and other accommodations on Texelthat we recommend, you can find here.
Travel Guides
Texel information is available in our Texel travel guide here in the blog.
Tourist Office Texel
Emmalaan 66
1791 AV The castle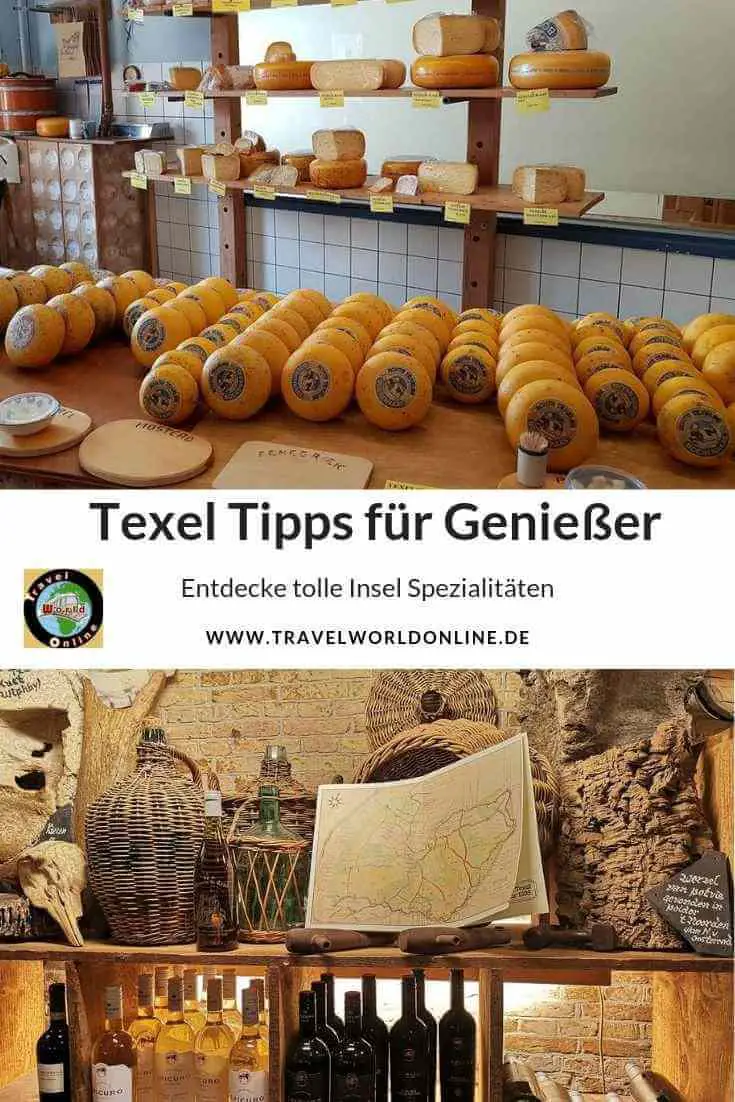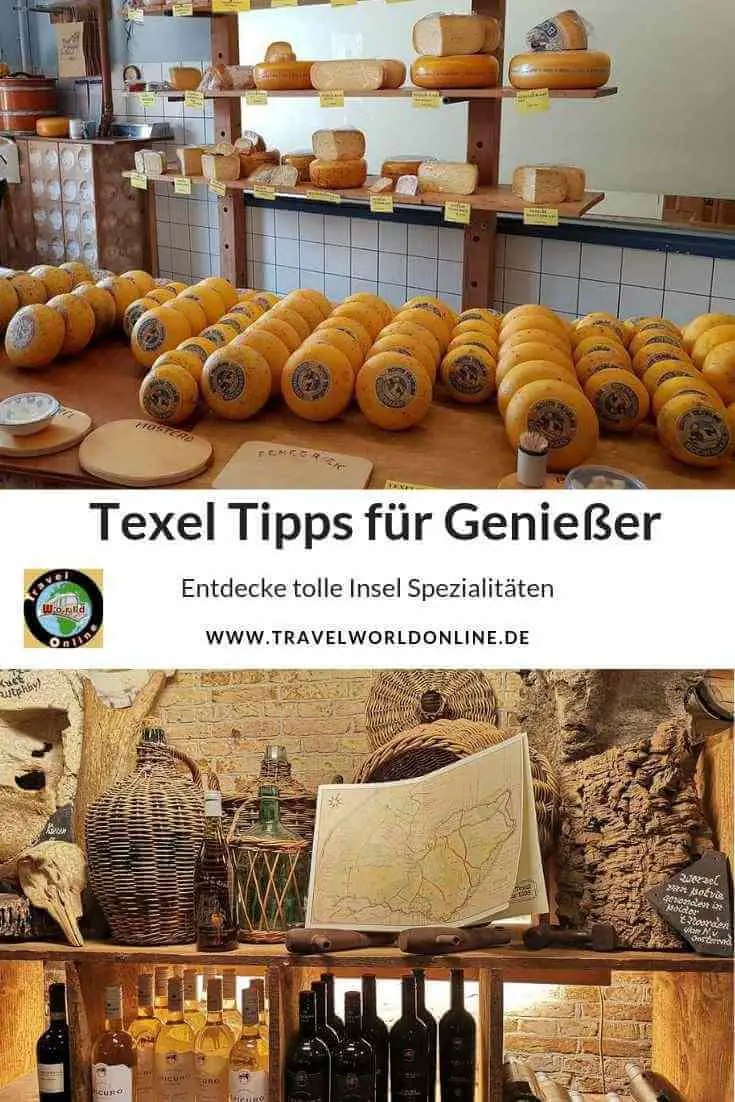 Further travel tips for culinary delights and enjoyment can be found in our Blog for Travel Tips to Savor .
Source for the Texel Tips for connoisseurs: own research on site. We also thank you VVV Texel and atvision for the kind support of this trip. Our opinion, however, remains our own.
Text: © Copyright Monika Fuchs, TravelWorldOnline
Photos © Copyright Monika Fuchs, TravelWorldOnline