Who in spring on the Dutch North Sea island Texel travels can cuddle Texel sheep on the island. As soon as spring arrives, lambs are born on the island's sheep farms. This means a lot of work for the Texel sheep breeders. Little sleep. They must be ready at any time of the day or night to help their animals give birth. Visitors to the island are said to be able to experience the lambs on Texel up close at this time of year. time for one Farm holidays in Holland. A visit to the Wadden Island couldn't be more authentic. This is how you get to the island.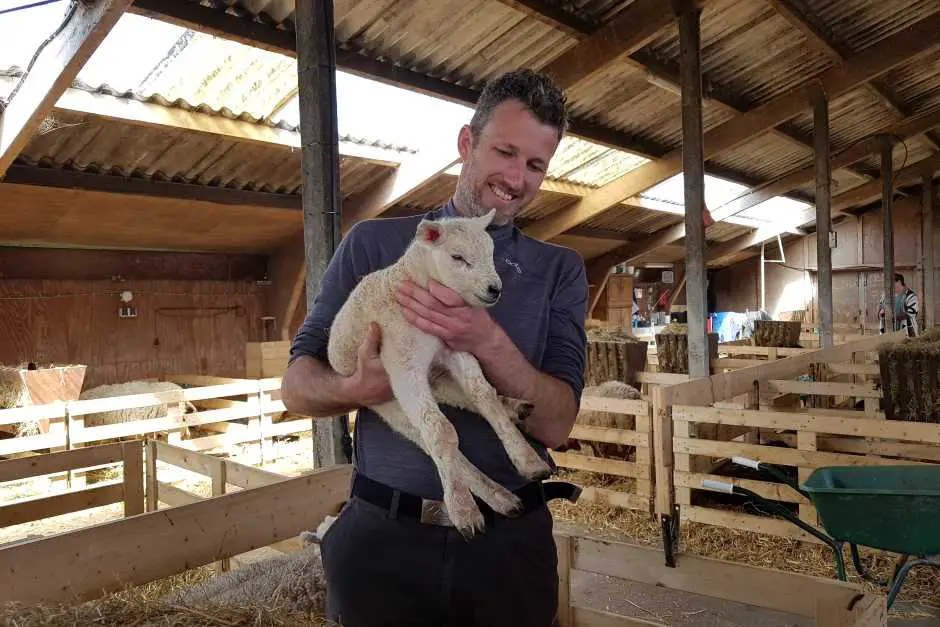 Texel sheep cuddle on the Dutch North Sea island of Texel
The Dutch North Sea island of Texel is a sheep stronghold. With the signs of spring, the lambs see the light of day here. Every year there are thousands. "Where can you see the lambs?" is one of the questions locals get asked most frequently during this time. Around the ball of wool there are offers on the island that make the hearts of visitors beat faster.
Texel sheep digital
Via the online platform laemmerradar.de you can display where it is currently "raining" lambs. The core of the website is a map of the North Sea island that shows the location of the young sheep in real time. As soon as the Texel sheep come to a pasture, the sheep farmers report this to the platform via WhatsApp so that it is always up to date. They also take photos of their four-legged friends, which are on Instagram at @lammetjesradar you can see. If this is not enough, you can also Webcam take a look inside the delivery room at Schapenboerderij Texel (Texel Sheep Farm). From now on, new lambs will be born here every day.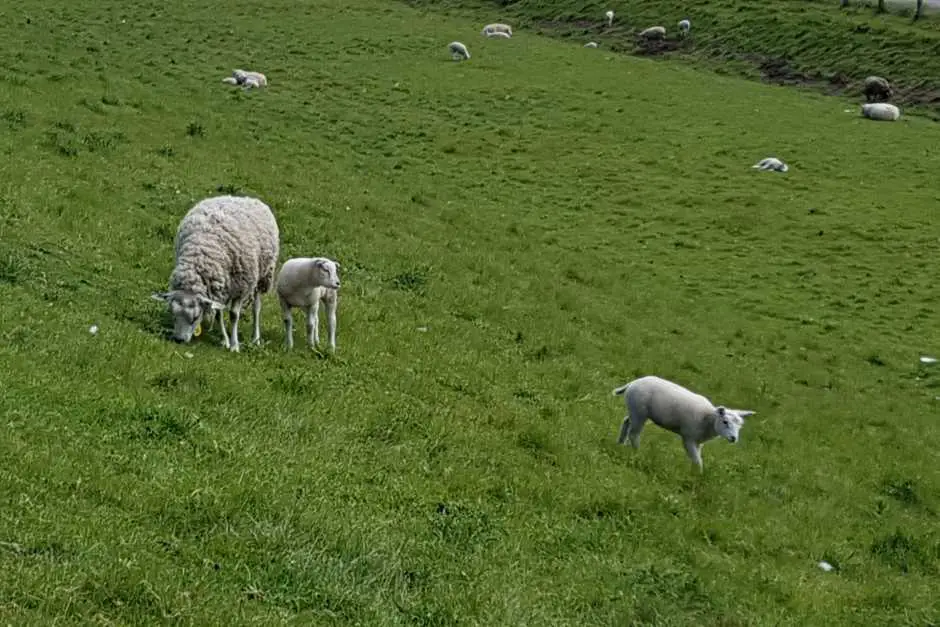 Texel sheep hike
A lamb hike offered by sheep farm De Waddel leads right through the sheep area of ​​the Dutch North Sea island. Here you not only get a hiking map, but also a piece of sheep's cheese and lamb sausage from the farm shop. You can choose between a 3 km and a 5 km long route, which leads through the cultural landscape of the "Hoge Berg". Here you can find places to a picknick with a view over the sheep pastures.
You should not forget that if you want to go hiking on your Texel holiday
stroking lambs
The Schapenboerderij Texel (Texel sheep farm) awaits visitors with a sheep experience of a special kind. After more and more interested parties asked to take a look at the stable, the Texel sheep breeder family Witte now invites them to pet the lambs every year. 500 Texel sheep from 27 breeds can be admired here. There are also plenty of chickens, rabbits, goats, ponies, pigs, calves, squirrels and cats that live here and you can visit them every day.
Texel sheep cycle route through the Dutch North Sea island of Texel
You can get an overview of the tradition of the Texel sheep breeders on Texel on the lamb cycle route. It runs 35 km past Texel sheep and lambs through the Old Country of Texel. Here you can discover special features that are typical for the North Sea island. This includes "half" sheep barns, turf walls and of course lots of Texel sheep. In the booklet that accompanies the route you will also find interesting facts about the Texel sheep.
Do you like to travel by motorhome?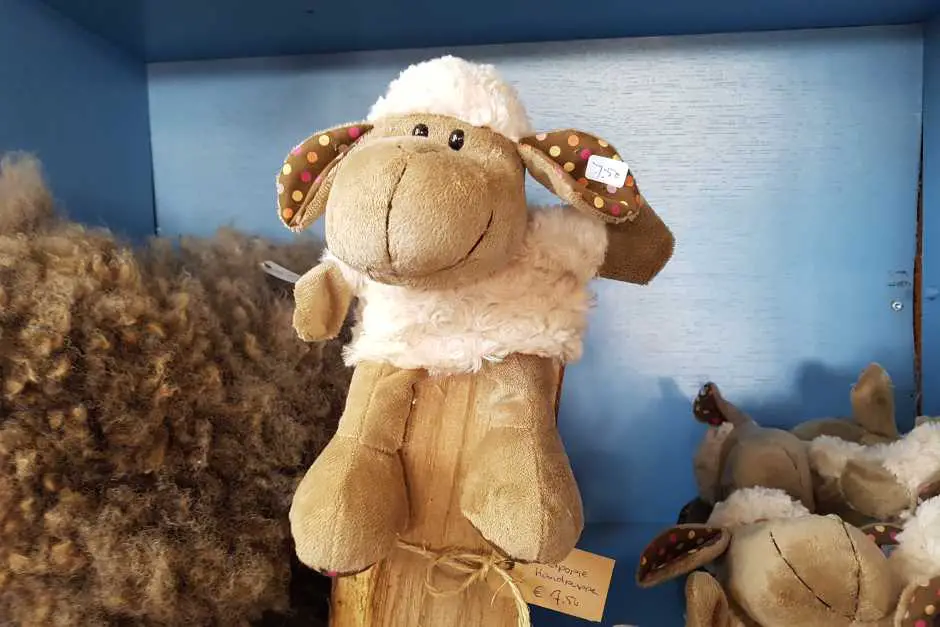 Visit Texel sheep breeders
If you want to learn more about the life of the Texel sheep breeders, you can visit some of them. Some of them process the milk from their sheep into cheese. Others use the wool and make products from it that you can buy in their farm shops. A tour to the sheep farmers of Texel is varied and interesting. You can find our tips on this in this post the smart farmers of Texel.
---
Travel Arrangements:
Getting there
Book yours here Arrival by plane, bus or train*. KLM and Lufthansa will follow Amsterdam. From Schiphol you take the train to Den Helder and then the bus to the ferry station in Den Helder. We traveled by car to Den Helder and from there we took the ferry to the island. Would you like to take more time to get here? Then we recommend a combination with one Road trip through the Hanseatic cities in Holland.
Car Rentals:
Cheap Car Hire - Book Fast and Easy! *
Sheep farm (Schapenboerderij)
Pontweg 77
Den Burg
Tel. 06 44926046
Sheep farm and cheese factory Wezenspyk
Hoornderweg 29
Den Burg
Accommodations on Texel:
Hotels, apartments and other accommodation on Texel * You can also book through our partner booking.com at this link.
---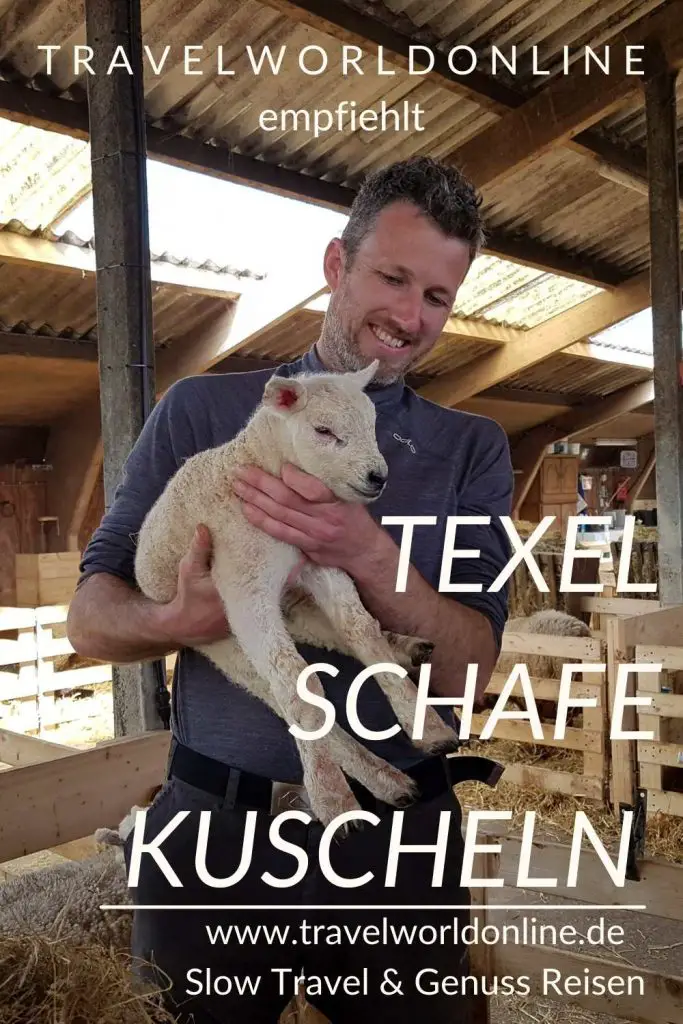 Do you already know:
Source: own research on site with the support of VVV Texel.
Text: © Copyright Monika Fuchs, TravelWorldOnline
Photos: © Copyright Monika Fuchs, TravelWorldOnline
Texel sheep cuddle on the Dutch North Sea island