Lunch box stainless steel for children and adults
A stainless steel lunch box is suitable for children and adults. You can use these for hiking or traveling for your snack use. She fits well in one backpack. You can also use it as a lunch box at work. A metal bread box is also suitable for the snack break in kindergarten.
Buy your stainless steel lunch box here
Personalized stainless steel lunch box
Bread box stainless steel with wooden lid
How good are stainless steel lunch boxes?
If you buy a lunch box made of stainless steel, you are choosing a product that does not contain any plastic. With the purchase of this can you make a contribution to the protection of the environment. At the same time, with a stainless steel box you buy a lunch box that is resistant and durable. Unlike plastic cans, a stainless steel lunch box is non-toxic. On hikes, during the lunch break at work or in kindergarten, it can take a beating. The same applies to the closures. These are stronger in a steel can and do not break as quickly as in a plastic can.
Stainless steel lunch boxes with wooden lids are also practical. This can also be used as a cutting board. This makes these lunch boxes ideal for traveling or hiking. This is how you make yours Hike to a pleasurable experience. Instead of preparing the bread at home, you can do it at picnic Area prepare fresh. You only need to pack some sausage, vegetable sticks and a few slices of bread. You can have the bread too bake in the mobile home. These can then be purchased from your picknick put together fresh.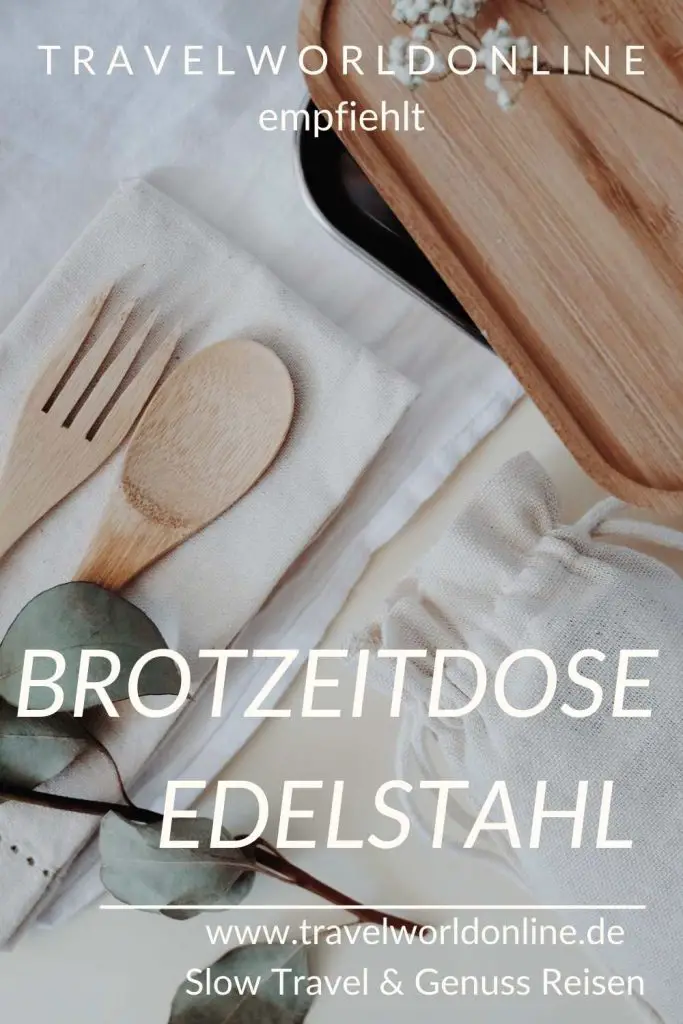 Do you already know:
Text: © Copyright Monika Fuchs, TravelWorldOnline
Photos: © Copyright Amazon product photos and Canva