How to experience Vienna sustainably

On our trip to the Reisesalon, we found out where you can discover Vienna sustainably. These three Vienna travel tips show you the sustainable Vienna. We stayed in a hotel that is committed to sustainability. Just a few steps away we discovered a shop that sells fresh produce without packaging. There you can shop sustainably in Vienna. A restaurant showed us how good sustainable cuisine can be tasted. All three companies bear the Austrian eco-label and are therefore certified for their sustainability.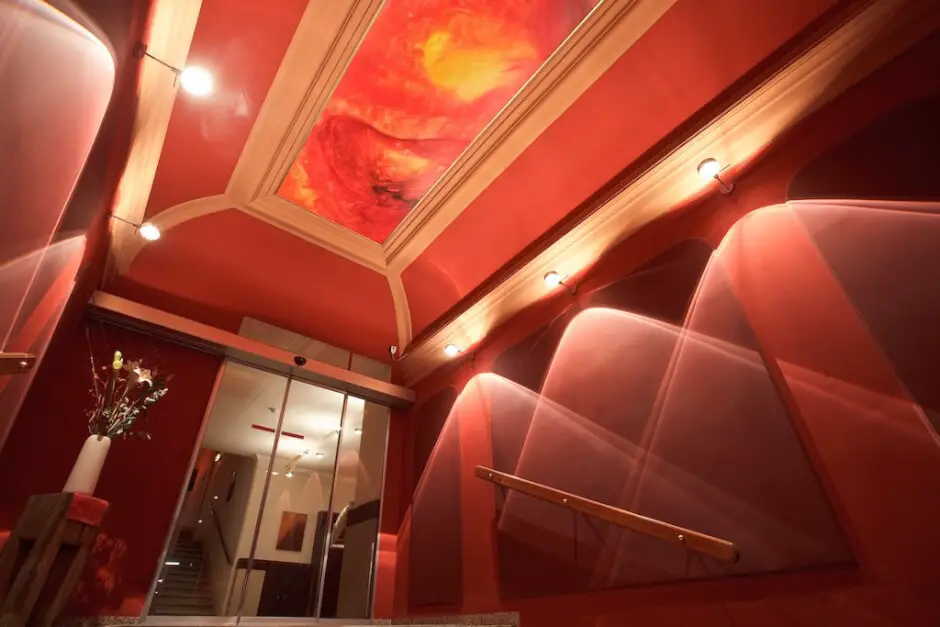 Experience sustainability in Vienna at the Hotel Wilhelmshof
For us as travelers, the first question that always arises is where we can stay overnight. This time we are invited by the Austrian eco-label. During our stay we should be sustainable companies in Vienna to get to know. That is why we are staying in a hotel that is operated sustainably. The owners of the Hotel Wilhelmshof have consistently rebuilt it according to these principles over the past decades.
Book your excursions and activities in Vienna here: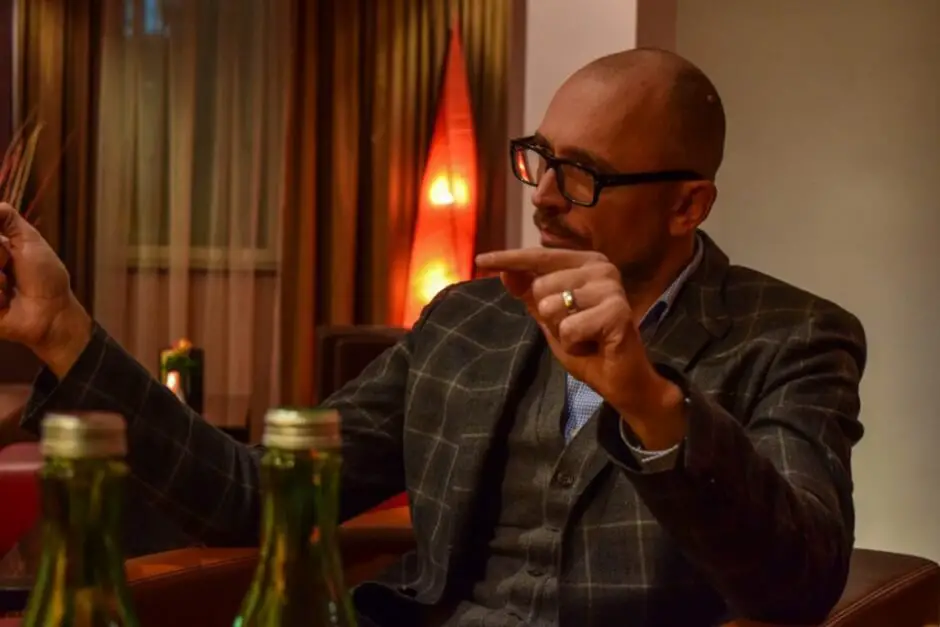 We meet with CEO Roman Mayrhofer, who shows us the hotel. Together with his brother Christian he runs the hotel in the third generation. Rarely have I met someone who lives sustainability as intensively as he does. Everything that has been renovated and built in recent years in the hotel, the implementation of the guidelines of the Ecolabel. Therefore, there is a solar system on the roof of the hotel. Therefore, the hotel is largely dispensed with environmentally harmful packaging. That is why one adapts to the individual needs of the employees. The latter was a point that particularly impressed us.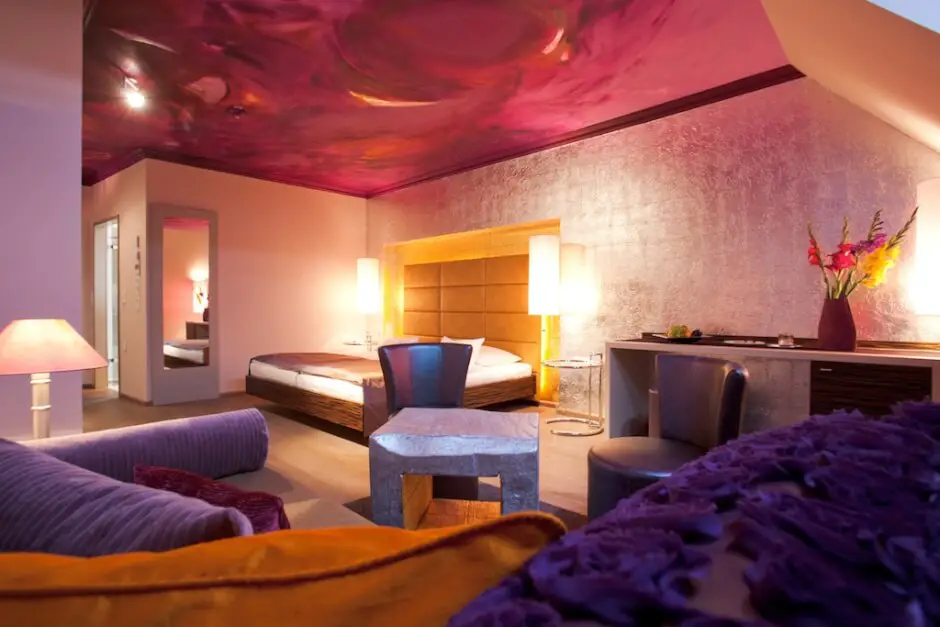 Social sustainability is a matter of course
At the hotel reception, students are employed who earn money for their studies. As the timetable at the university changes from semester to semester, working hours are re-divided every six months. I don't always believe everything that is said in an interview. Therefore we also ask the staff. I was particularly impressed by the response from a maid. When I asked how she liked working at the Hotel Wilhelmshof, the answer came straight out of the gun: "I love working here." When I wanted to know why, she explained: "It is up to the owner family. They are so nice. They strive for us. "You can hardly get more praise as a boss, can you?
A hotel where art is very important
Art is also integrated in the Hotel Wilhelmshof. It was important to select local artists for the project. So Ty Waltinger and Adreas Reimann have been tasked with making certain rooms of the hotel completely. They had a free hand in choosing their art. In addition, they should take over the interior of the rooms. There are several suites, where even the ceilings are decorated with artwork. In our room, the furniture and the artwork come over our bed from one of the two artists.
But what I find even more beautiful is what we discover in the mezzanine floors in the staircase. How do you like it?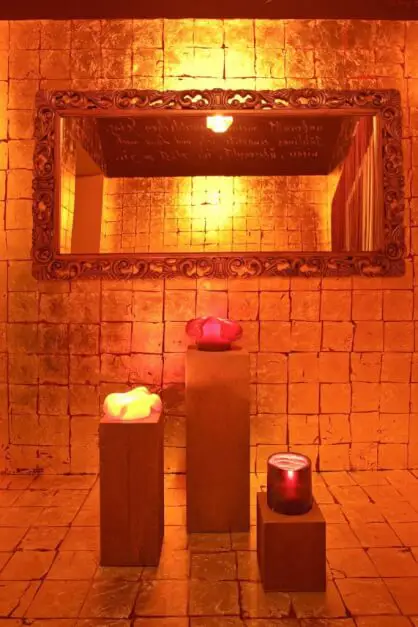 We can highly recommend an overnight stay at the Hotel Wilhelmshof. We really felt comfortable there. If you click on the link, you can book the hotel.
Small town alley 4
02. Leopoldstadt
1020 Vienna / Austria
Austria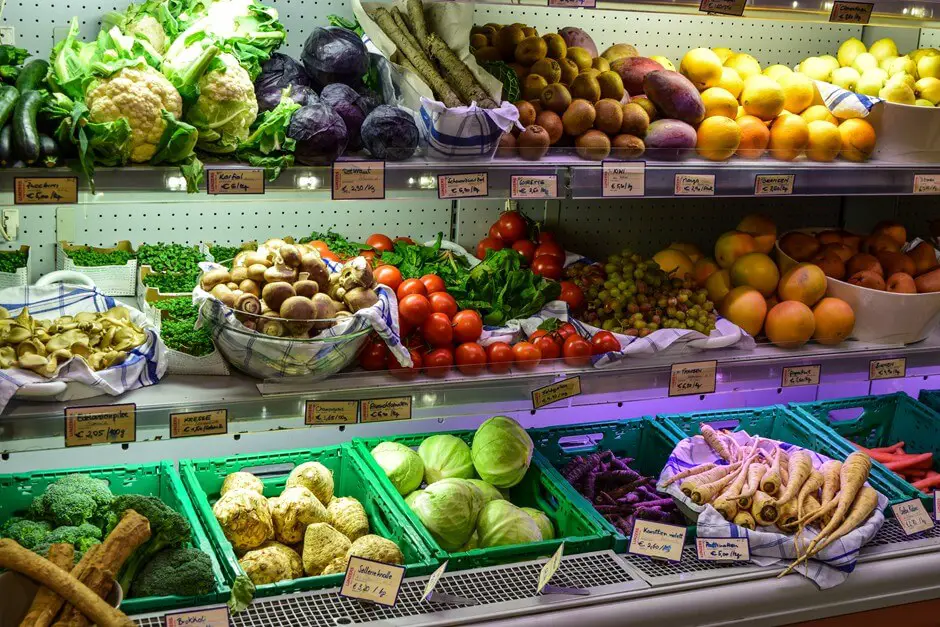 Sustainable shopping in Vienna
Just a few steps from the Hotel Wilhelmshof there is a shop where fresh produce is sold free of packaging. This is meant seriously. Vegetables, fruits, cereals, nuts, milk, eggs, vinegar, oil, tea, spices, and what else you need for everyday life, there is unpacked to buy here. Also, the amount is not specified. Perfect for singles or couples who do not need large packs. And ideal for those who like to buy exactly what they need for their recipe.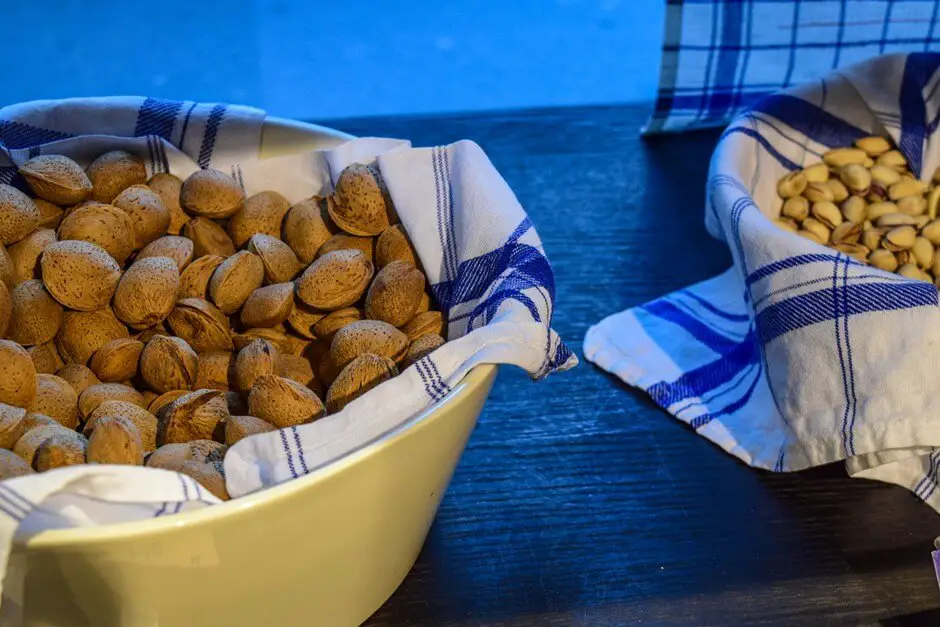 While you are always tied to certain quantities in the supermarket, you can take exactly the amount that you need for the current needs. We think that's awesome. Therefore, we look around, what there is to buy here. The assortment is impressive. Among them are fruits from the farmer who supplies them fresh. Sheep meat comes from a farmer in Burgenland. In general, many of the products come from Burgenland. From a pleasure region, which we have already traveled extensively in the past few years. How good their products are, we have experienced ourselves.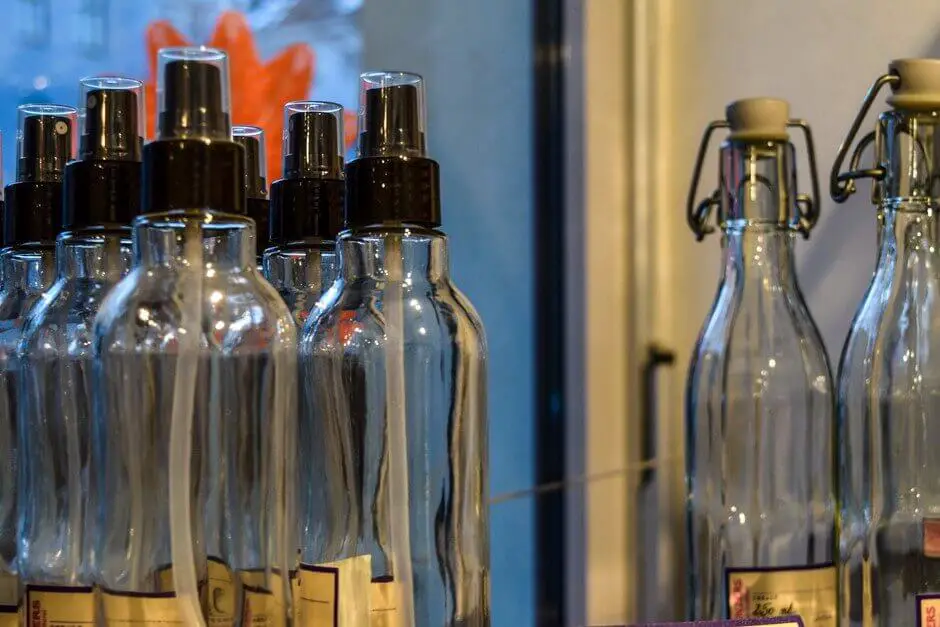 The packaging-free shopping reminds me of the mom and pop shops from my early teens. Except that here today's young people from the neighborhood come with Tupper bowls and lockable glasses. These are then weighed at the cash register and then filled with what you need: cereal, rice, flour, nuts or marmalade. The right bread is fresh at the counter.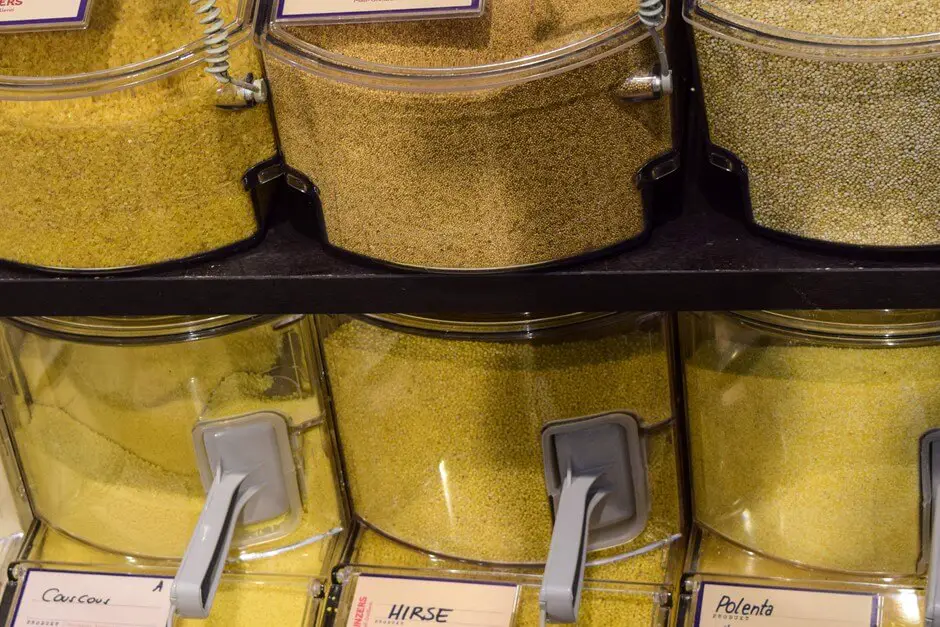 Here you can shop sustainably in Vienna
I think it's great! It's just a pity that we are visiting the fair in Vienna. Therefore, we limit ourselves to having a cup of coffee with home-baked cake before moving on to the next sustainable Vienna experience. If you want to buy sustainable food yourself, you can do that at
Lunzers Maß-Greisslerei
Heinestrasse 35
1020 Vienna / Austria
Austria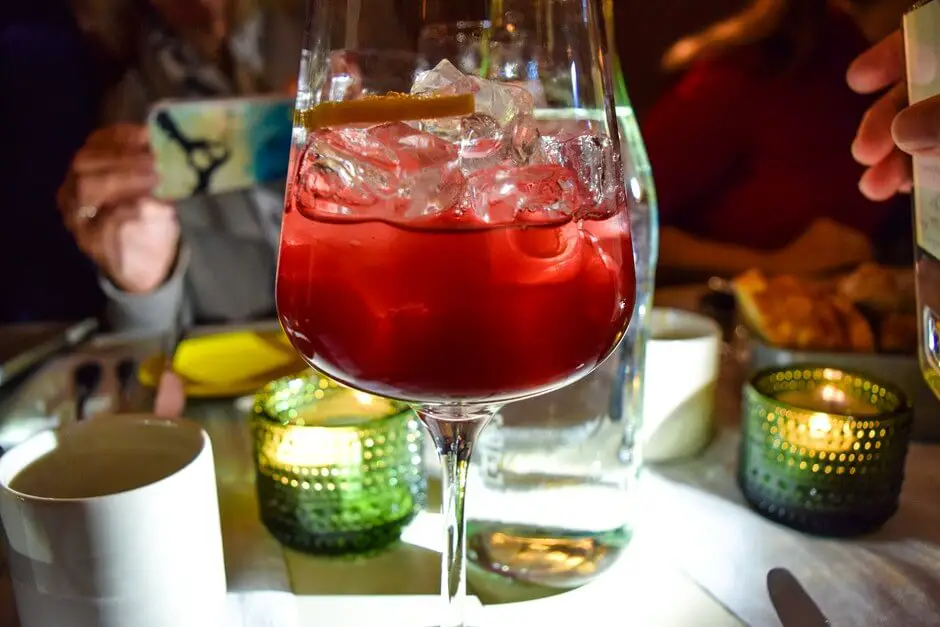 Experience sustainability in the restaurant in Vienna
Instead of providing us with fresh food in the bespoke grocery store, we are expected in the city center. The "Labstelle" restaurant is just a three-minute walk from St. Stephen's Cathedral. When we arrive at Lugeck, we first have to look around. The restaurant is not large and is hidden in a corner of the square. Then we will discover it. People are already waiting for us. We meet other travel blogger friends there who, like us, visit the travel salon.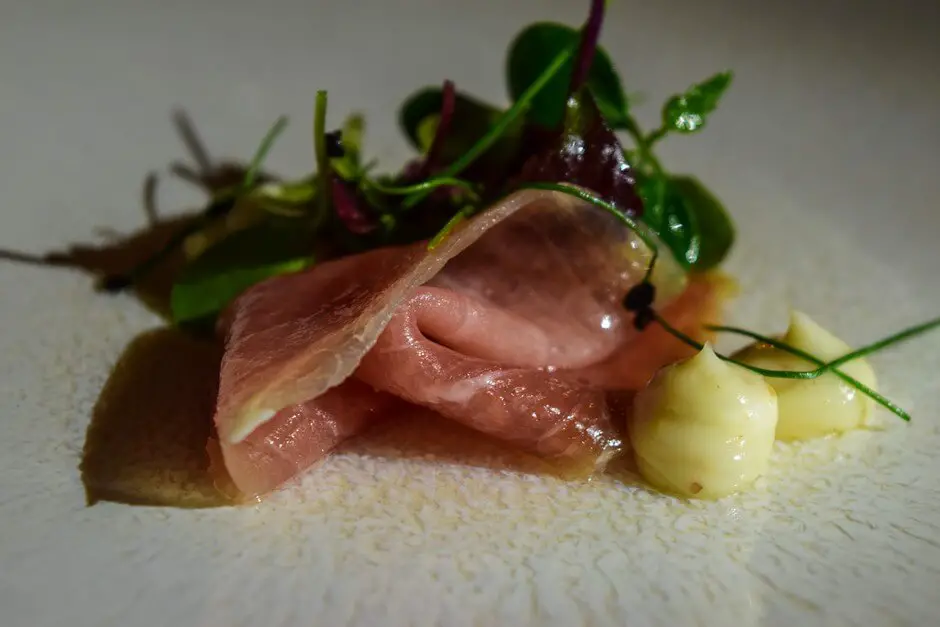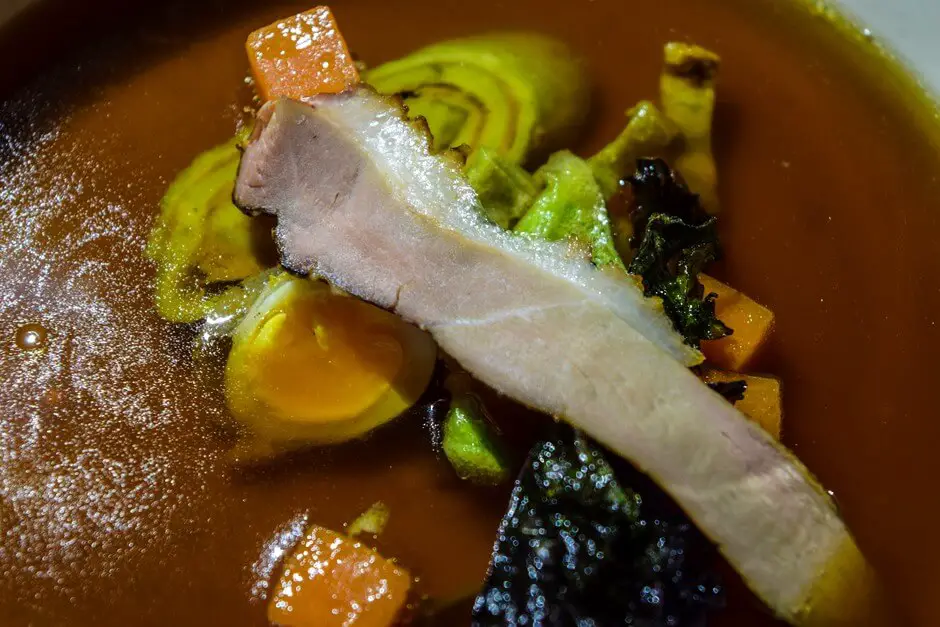 A young lady guides us knowledgeably through the dishes of our menu. I find it exciting that she can even tell us where the meat on our plate comes from. Likewise, she tells us that there is game only when the owner of the restaurant was on the hunt and killed a deer. From the forest to the table, so to speak. In general, the selection of ingredients places great emphasis on locally grown produce. Sustainable, even.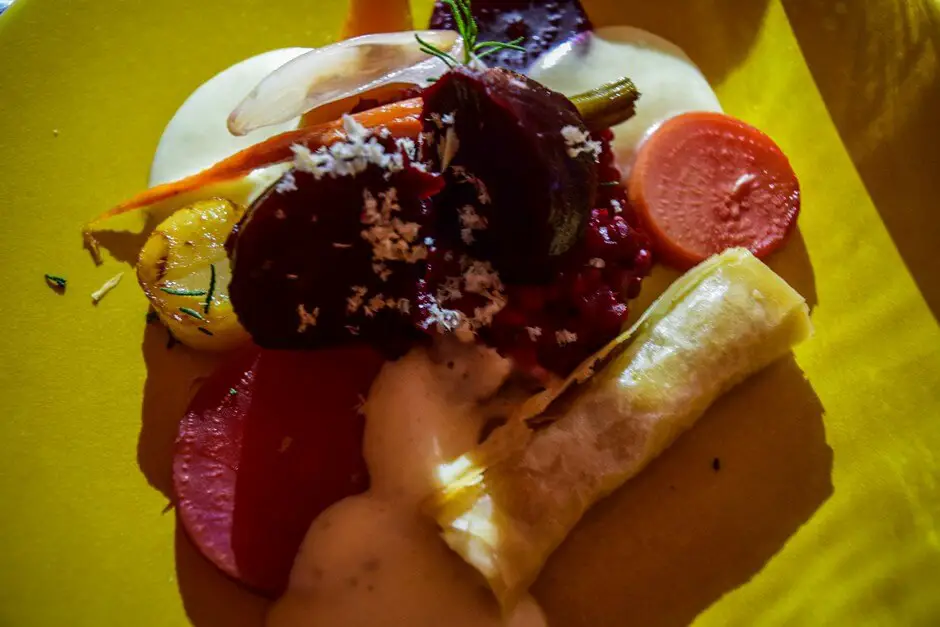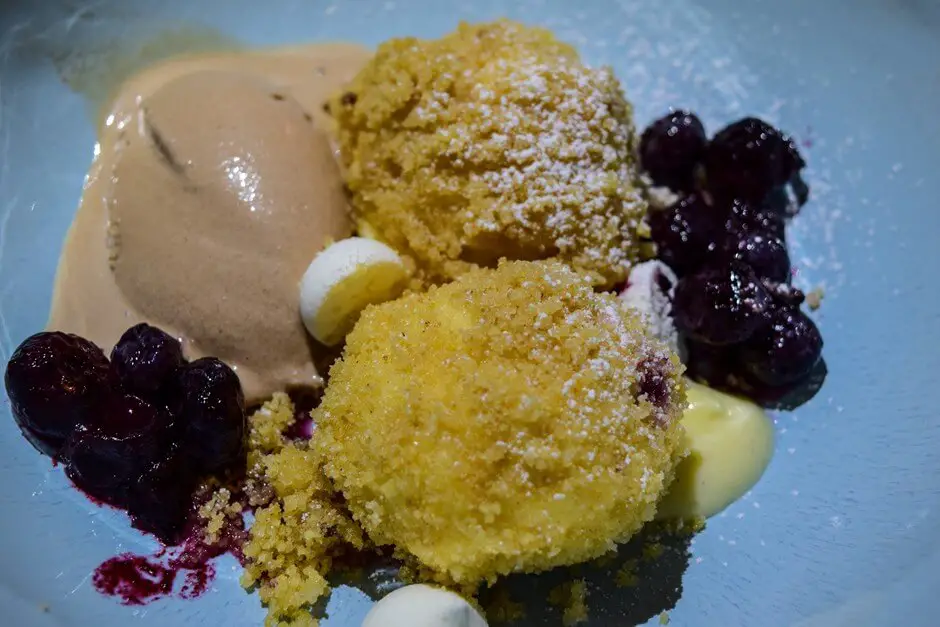 The best part is - to eat sustainably in Vienna, it tastes delicious. Our tip: don't miss dinner in the Labstelle restaurant in Vienna. We were also told that it is also an excellent place to have breakfast. Maybe next time in Vienna? Don't forget to reserve!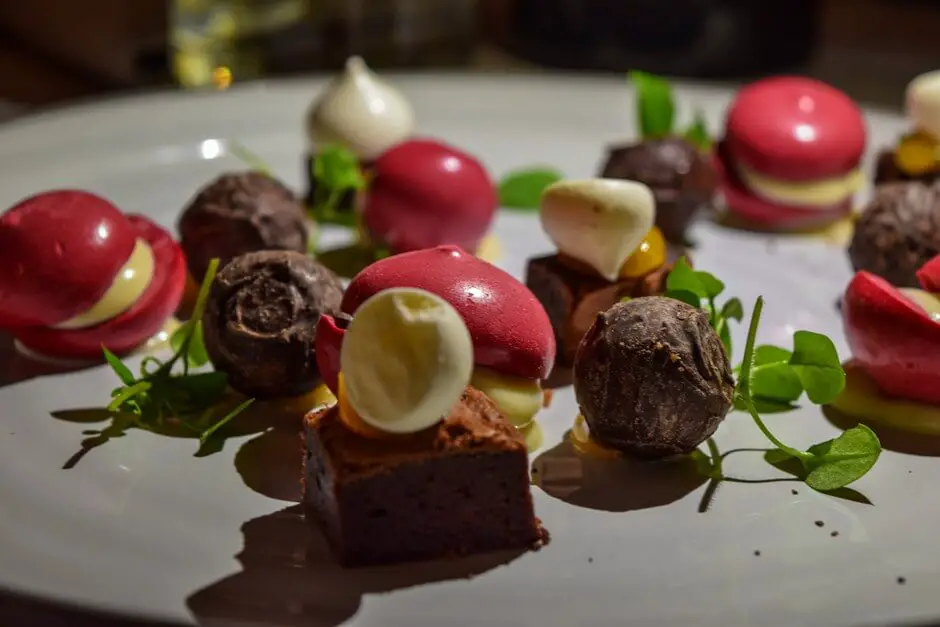 Labstelle Vienna
Lugeck 6
1010 Vienna / Austria
Tel +01 236 21 22
You can find more tips here:
---
Travel Arrangements:
Arrival by plane, train and bus
Book yours here Arrival by plane, bus or train*. Lufthansa, Austrian Airlines and Swiss will follow Vienna. It is possible to travel to Vienna by train. Long-distance buses also go to Vienna.
Rental car:
Cheap Car Hire - Book Fast and Easy! *
Accommodations:
Book your accommodation in Vienna here *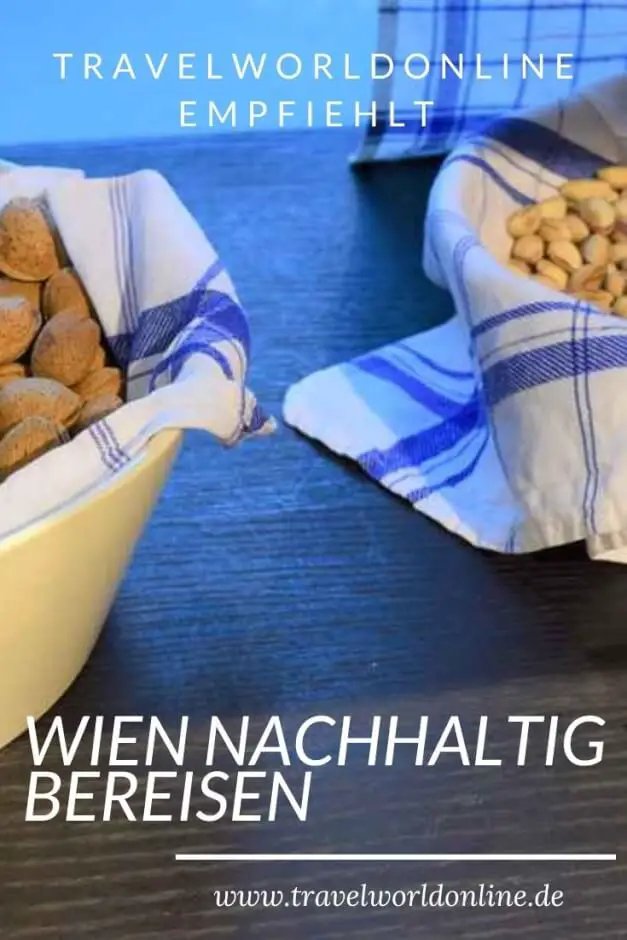 Do you also know:
Source: Research on site. We were invited to this trip by the Umweltzeichen Österreich and the Reisesalon in Vienna. Our opinion remains our own.
Text Vienna sustainable: © Copyright Monika Fuchs, TravelWorldOnline
Photos Vienna sustainable: © Copyright Monika Fuchs, TravelWorldOnline and Hotel Wilhelmshof, Vienna
How to experience Vienna sustainably