Three places for a pleasure trip to the Baltic Sea
Who miles Sandy beaches like, for is a pleasure trip to the Baltic Sea in Mecklenburg-Vorpommern precisely. However, the region doesn't just offer bathing fun. On the contrary: architecture and art lovers will find just as much here as gourmands who enjoy exceptional food. We were traveling in the Baltic Sea regions of Germany and looked at what gourmets between Usedom, Rügen and Kühlungsborn.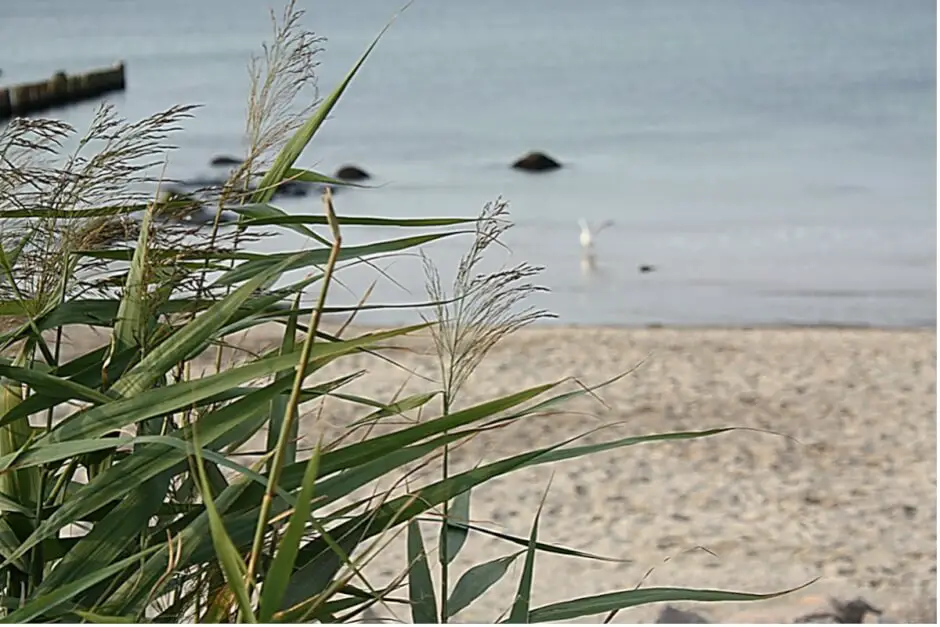 Do you like to travel by motorhome?
Do you want to rent a motorhome? Then you will find information and a selection in these booking options. Or would you prefer to stay overnight in a  roof tent on the car? Also the overnight stay in camping tent is possible.
Check our packing list for campersto see whether you have packed everything for your motorhome tour.
You want to know where to go with a motorhome stay overnight in Germany can and are you looking for parking spaces and campsites? You can find information about this under this link.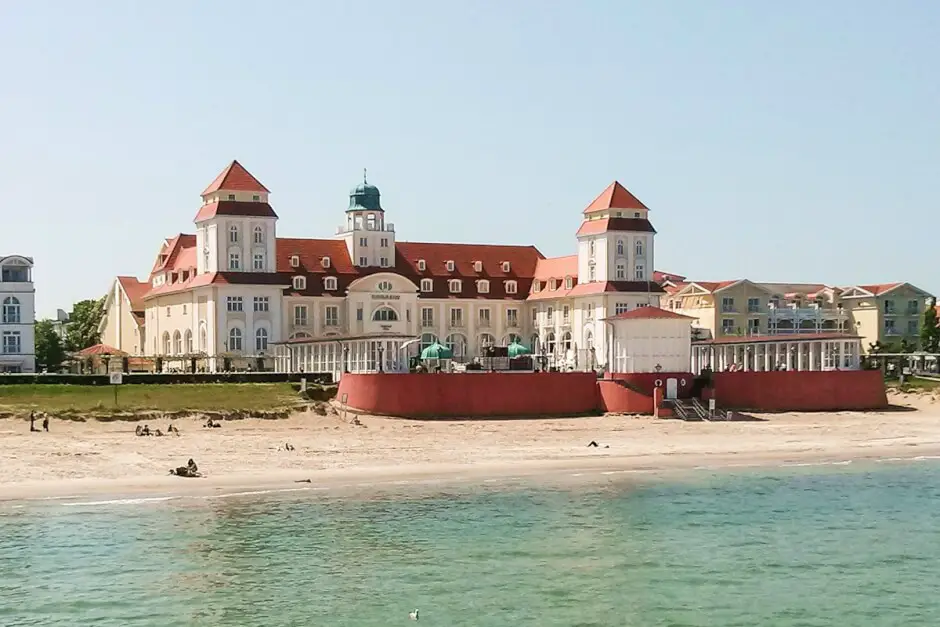 The white villas of Binz
The town of Binz on the north coast of Rügen seduces visitors with its white villas to stroll along the long promenade. Colorful beach chairs invite you to spend an afternoon in the sun with a good book. After stormier days, it is also worth looking out for amber washed up on the beach. Or just drop by Finbarr Corrigan's. Born in Ireland, he makes wonderful pieces of amber jewelry that can be bought in his shop in Binz. You shouldn't miss the Kurhaus Cake. This is served in the Café Glashaus. It tastes delicious with a glass of sea buckthorn juice.
Culture and history in Stralsund for a pleasure trip to the Baltic Sea
Not far away the city of Stralsund on the mainland. With its imposing churches, the harbor and the gothic town hall, the city is also a treat for art and culture lovers. As a Hanseatic city Stralsund sees its wealth as a former trading city to this day. No wonder that she was named a UNESCO World Heritage Site. Definitely worth seeing is the St. Nikolai Church with its colorful nave.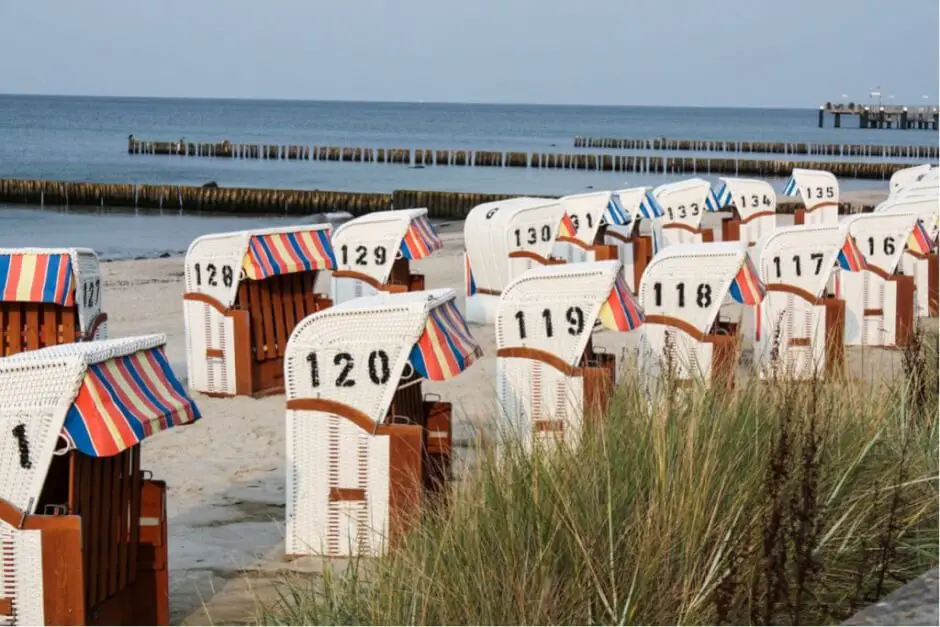 Beach, villas and star cuisine in Kühlungsborn
We are Ostseebad Kühlungsborn is not quite as sophisticated as Binz. It's quieter and more contemplative here. Nevertheless, the place is perfect for a pleasure trip to the Baltic Sea. A walk along the promenade leads past the groynes. These are wooden palisades that are built out into the sea along the coast of Mecklenburg-Western Pomerania to prevent the waves from carrying away the beach. They were erected at regular intervals along the coastline of Kühlungsborn. At the small marina of Kühlungsborn there are a few shops that invite you to browse.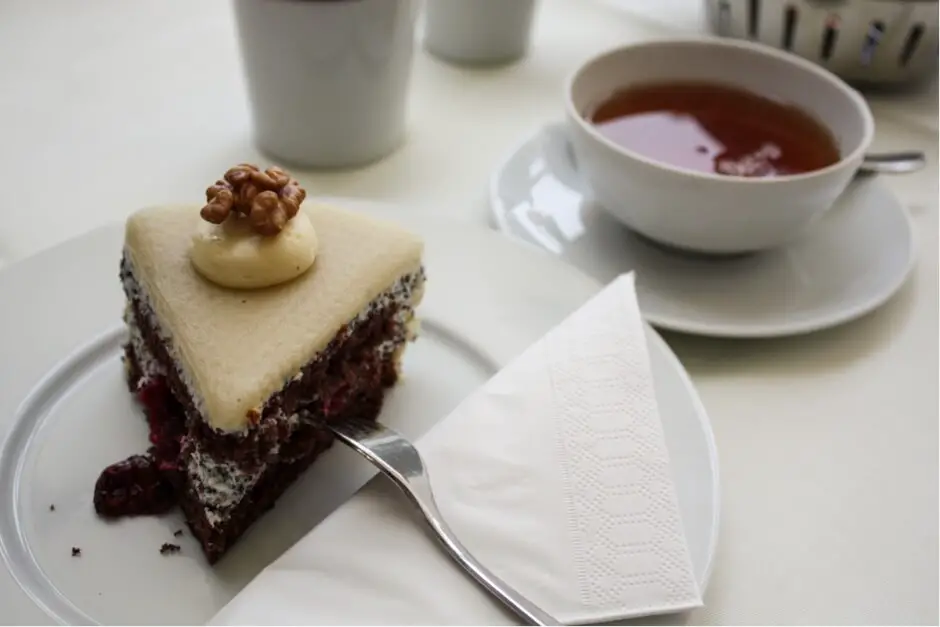 During this pleasure trip to the Baltic Sea, it is worth visiting the Edel und Scharf bistro for an extraordinary lunch. Currywurst and French fries with champagne are served here. If you like it a little more down to earth, you might want to take a tea break at the Ostseehotel Kuehlungsborn Dear. There are also delicious cakes like the chocolate cake with poppy seed and cherry filling and a sweet marzipan coating, which we tried on our visit. At the end of the day, you shouldn't miss the meal by star chef Tillmann Hahn. In Tillmann Hahns Gasthaus there is definitely excellent cuisine in an atmosphere in which everyone feels comfortable.
A pleasure trip to the Baltic Sea - and otherwise?
In Germany there are many other regions besides the Baltic Sea that invite you to enjoy traveling. Forests, lakes, mountains and the sea are waiting to be explored.
By the way: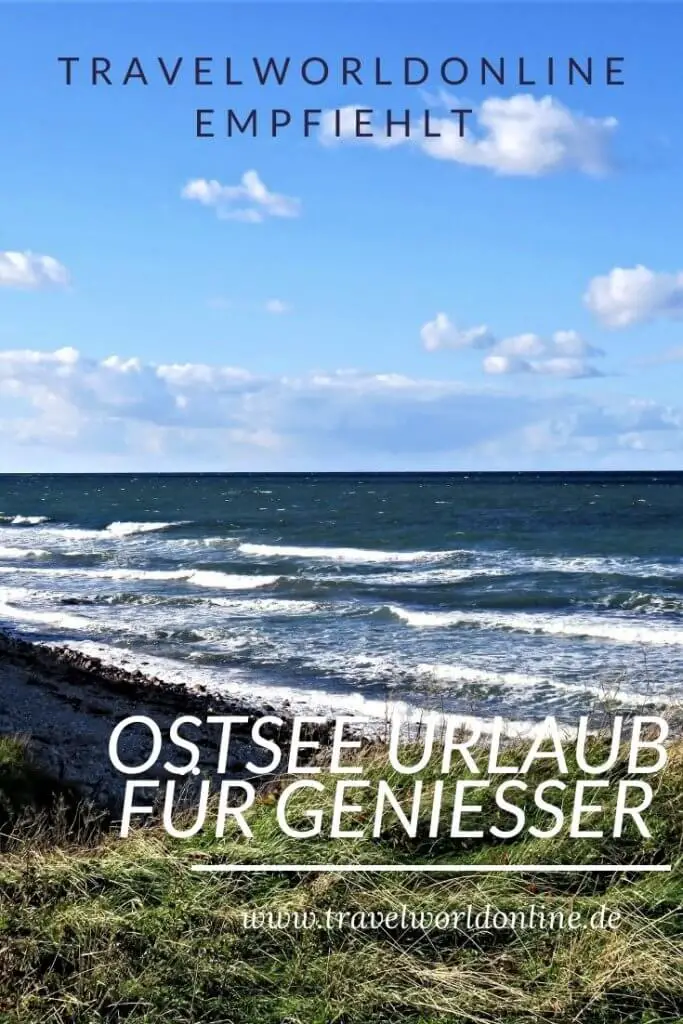 Do you already know:
Source for the pleasure trip to the Baltic Sea: own research on site.
Text enjoyment trip to the Baltic Sea: © Copyright Monika Fuchs, TravelWorldOnline
Photos Enjoyment trip to the Baltic Sea © Copyright Monika Fuchs, TravelWorldOnline and Canva
A pleasure trip to the Baltic Sea