Scandic Hotel Potsdamer Platz in Berlin

The Scandic Hotel Potsdamer Platz in Berlin convinces with Swedish hospitality in the middle of the German capital. We spent two pleasant nights at this hotel during the ITB. Staying in this four-star hotel reminded us a little of the easy-going lifestyle in Sweden. In any case, during our stays in Berlin we decided to ITB I have never felt so comfortable in any other hotel as in the Scandic Hotel Potsdamer Platz.
From the outside the hotel looks rather simple with its clear facade and the lobby. This is visible from the outside over a long glass front. In front of the entrance is a life-size moose. This agrees a little on the Swedish attitude to life that awaits us in the hotel. The check-in is fast and professional. Only the parking in the garage can not be reserved. The reason is that it is a public garage. At first we had feared that this could turn out to be a problem because of the numerous trade fair visitors in the hotel. Instead, it proved to be completely trouble-free during our stay. We found a parking lot on both evenings. Apparently, the businessmen prefer to arrive by plane or train.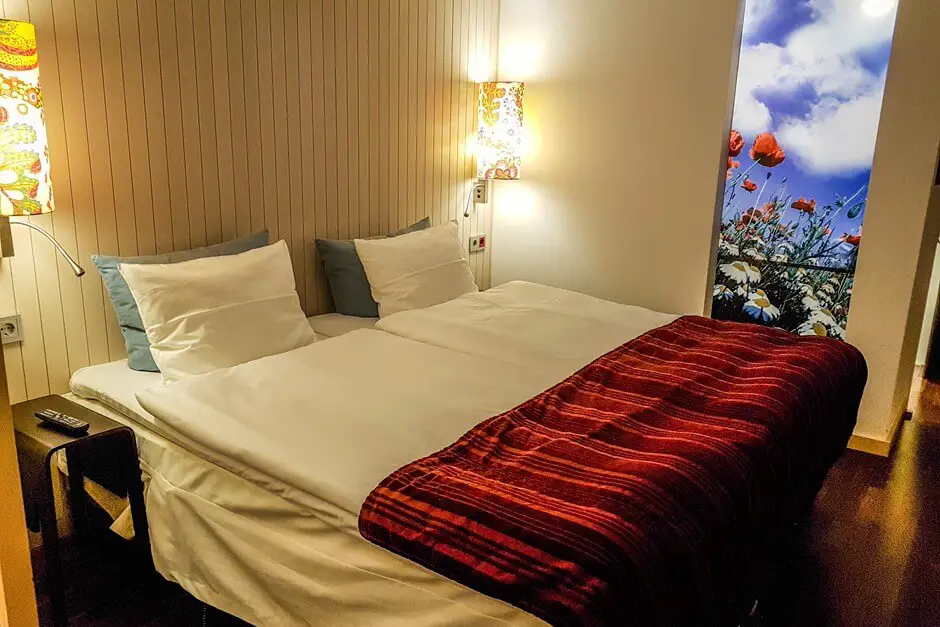 A hotel for business people, but also short breaks
The hotel is just a few steps from the Landwehr Canal. The Tilla Durieux Park is right on the doorstep. If you're in town for a trade fair visit, you'll find the Mendelssohn-Bartholdy-Park subway station within walking distance. The connection to the public transport network is perfect. But even by car it is only about 20 minutes to the exhibition center.
If you are looking for attractive places in Berlin, then take a look at these suggestions for Photogenic destinations in Berlin
Discover Berlin's historic spots with a local guide *.
Let yourself be at the airport Tegel or your hotel collect* and save waiting times.
Short breaks will also appreciate the location of the Scandic Hotel Potsdamer Platz. The Brandenburg Gate can be reached in twenty minutes on foot. The Reichstag building is only a few steps more. Even the Federal Chancellery is not far away. The Museum Island with Berlin's most important museums can also be reached in a quarter of an hour by the U-2.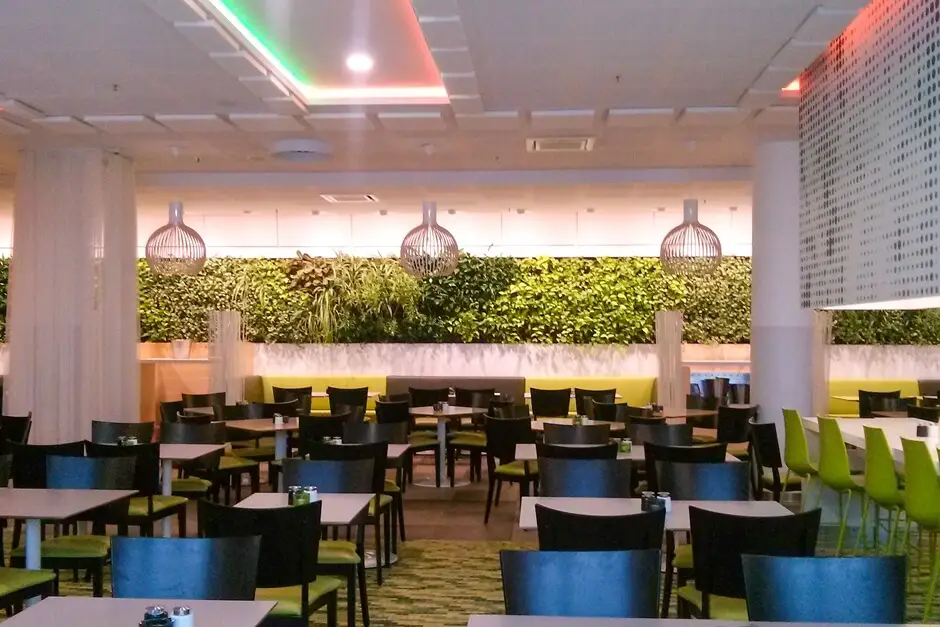 Modern, well-equipped rooms
We won our stay at the Scandic Hotel Potsdamer Platz in an ITB raffle by Snowtrex. We would like to thank you very much! The rooms we had booked were comfortably furnished and facing a quiet courtyard. Very pleasant after exhausting days at the fair! So we spent two relaxing nights. Heating, air conditioning, wake up call and what else you need as a hotel guest, can be easily controlled by the remote control of the TV. Only that one could not open the windows, something bothered us.
Discover Berlin on one Shipping* on the Spree.
Our room was a handicapped room. This therefore offered more space and was perfectly tailored to the needs of the disabled. In the bathroom I liked the walk-in shower and the large sink. It is also equipped with everything you need when traveling. However, one should not forget to turn off the glasses when switching off the lights. I held the red switch with no clear view of the general switch for the light in the room. When the phone rang right away, it turned out that it was an emergency switch with a connection to the reception. I was impressed by how quickly you responded to the emergency call.
A breakfast with a Swedish touch
Well cared for we felt at breakfast. No wonder at a buffet counter that extends over three sides of the restaurant! The breakfast is definitely varied and healthy. Different types of bread, with crispbread providing the Swedish touch, made the choice difficult. Cakes and pastries were also ready.
A counter for muesli, yoghurt and quark creams and a great Bircher muesli made breakfast at Scandic Hotel Potsdamer Platz perfect. There were also sausages and ham and antipasti. There was also a large selection of jams for those who prefer a sweet breakfast. Pickled fish brought something Swedish to the table. I also really liked the good range of cheeses.
With such a large selection, however, I had no way of tasting hot dishes. Omelets, egg dishes and hot dishes can be freshly prepared. In order to test this, however, we have to stay overnight there again at Scandic Hotel Potsdamer Platz. It is worth it ..
What you need for a visit to Berlin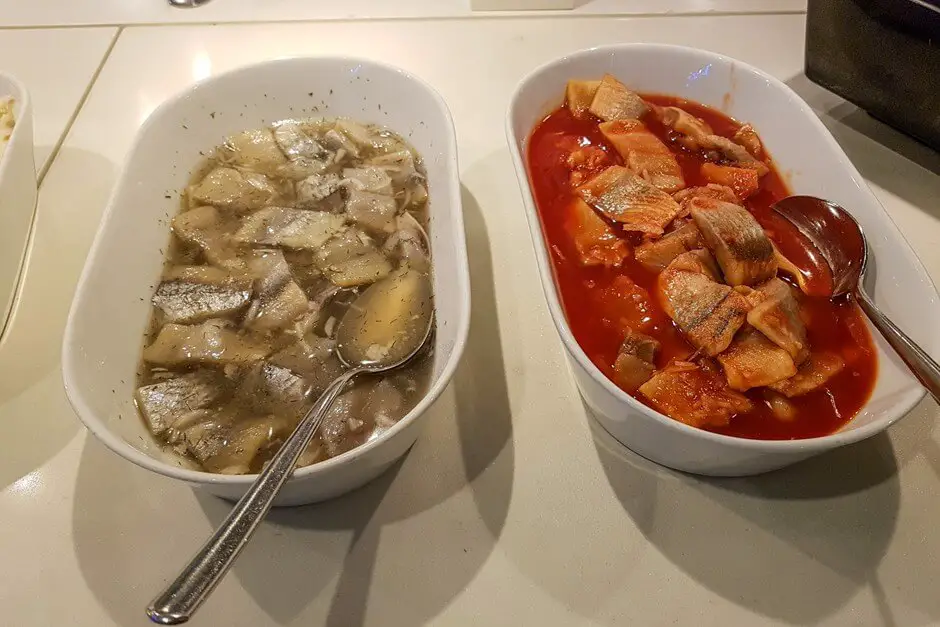 Our conclusion: the Scandic Hotel Potsdamer Platz is a hotel to feel good
In any case, we can recommend the Scandic Hotel Potsdamer Platz for both business travelers and short breaks. Both courteous service, perfect organization in all areas as well as a well thought out concept convince. They definitely make your stay at this hotel a true pleasure experience.
Scandic Hotel Potsdamer Platz
Gabriele-Tergit-Promenade 19, center.
10963 Berlin
What you can do in Berlin:
---
Travel Arrangements:
Arrival Date
Book yours here Arrival by plane, bus or train*. Lufthansa and other airlines fly to Berlin. Arrival by train is also possible. Long-distance buses also go to Berlin.
Car Rentals:
Cheap car hire - book quickly and easily!
Berlin City Cards:
There are Berlin City Cards *. In addition to sights, public transport is also included.
Transfers:
You want to be chauffeured in and to Berlin? Transfers for Berlin * is for example here.
Hotels in Berlin:
Find more You can also book hotels in Berlin here *.
---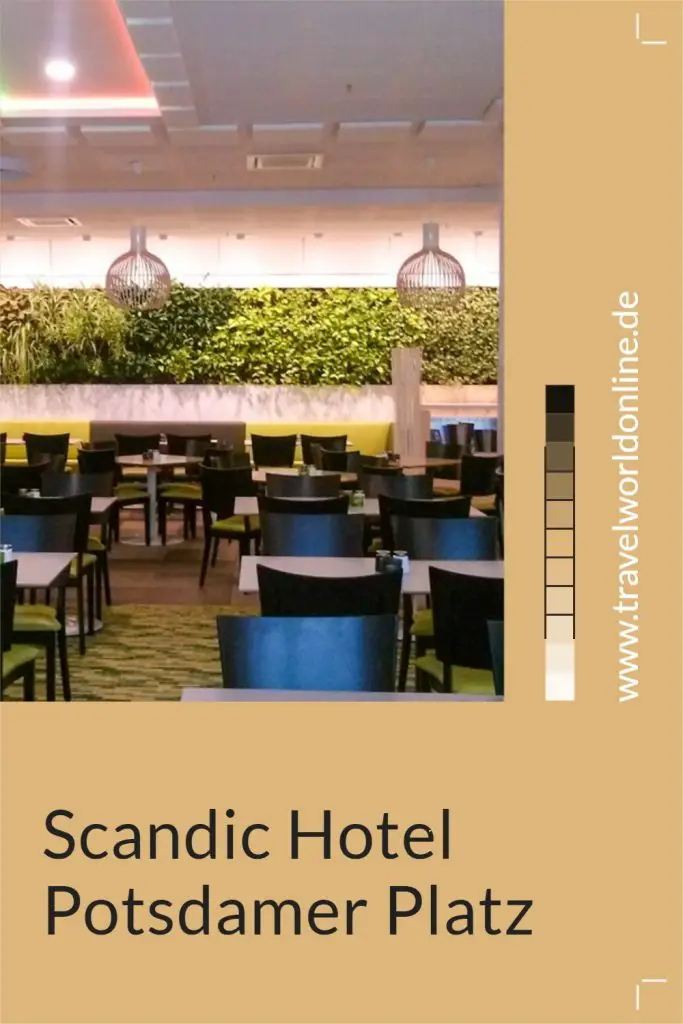 Do you also know:
Source: On-site research with invitation from Snowtrex.de. However, our opinion remains our own.
Text: © Copyright Monika Fuchs and TravelWorldOnline
Photos: © Copyright Monika Fuchs and TravelWorldOnline
Scandic Hotel Potsdamer Platz in Berlin