What do a poutine recipe, wine and more have to do with the Mercure Berlin City?
You are wondering what a poutine recipe and wine has to do with the Hotel Mercure Berlin City. On the occasion of our visit to ITB 2019, this hotel invited us to stay. We only found out about the hotel's cuisine during our stay. We gladly accepted the invitation because the hotel was very convenient for our appointments in the run-up to the ITB.
Do you want to experience Berlin differently? There are many possibilities. How about a tour through ghost stations and escape tunnels in the footsteps of the GDR refugees? Or do you prefer a Trabi safari through the city? The dance tea from times past is certainly funny. Finer is the afternoon tea at the Ritz-Carlton. There's a lot to discover for foodies: how about grasshoppers and papaya salad in Thaipark? Then there's also the cheap sausage with a view. If it's more like art, what do you think about a walk to Berliner Street Art. More tips for you Berlin city adventure * You can find it in the travel guide by Michael Müller. (Order here)
Perfect location for business travelers and visitors to Berlin
From the main train station you can reach it by tram M10 in only four minutes and one station (natural history museum). Our appointments at Potsdamer Platz and near the Brandenburg Gate were quickly and easily reached by car from the Mercure Berlin City. Thus, the Mercure Hotel Berlin City is suitable for business people as well as for visitors who want to discover the sights of Berlin. Reichstag building, the Federal Chancellery, the Brandenburg Gate, the Hotel Adlon, Bellevue Palace, the Pergamon Museum or the German Spy Museum. All of these sights are easily and quickly accessible from this hotel.
The reception at Mercure Berlin City surprises
The reception in the Mercure Hotel Berlin City astonished us. We had parked our car in the garage of the hotel and entered the hotel lobby via the elevator. Somewhat perplexed, we were looking for a reception. But there is not one in this hotel. At least not, as we otherwise know in hotels. Instead, there is a niche where guests can take a break. A wine rack with wine assortment points to the theme of wine, which plays a special role in this hotel. A nice idea to recover from the hustle and bustle of the big city.
In the middle of the lobby, bar tables were placed where two ladies received the guests. Upon request, it turns out that we can check in with them at the hotel. After registering, we also get information about the area, we move into our room on the fifth floor of the hotel.
The standard rooms at the Mercure Hotel Berlin City
Although the standard room could be a bit bigger, we felt comfortable in it. A flower tendril on the wall above the bed gave the room a friendly touch. The bathroom looks through the window, which opens to the bedroom, a little larger. So you do not feel cramped. The shower had plenty of room and an entry, which prevented that the whole bathroom gets wet when showering. Couple was the bathroom but not to use. It was too small for that.
A bar where you can put together your poutine recipe
We especially liked the culinary concept at the Mercure Hotel Berlin City. There is not a restaurant for dinner. But guests can eat in the hotel bar. They like to use this, as we notice during our stay. There is the standard menu, which is issued by the headquarters of Mercure Hotels. The meals listed are available at all Mercure hotels. In it you will find food for every taste. Vegans will find just as much as meat lovers. The prices are also acceptable for a capital city hotel.
I found it interesting that the Mercure Hotel Berlin City also offers a culinary theme for the year. 2019 is a poutine menu. As a lover of Quebec cuisine, we made the decision easy. We had our own personal poutine prepared. For this you can add to the basic recipe of French fries, cheese curds and gravy his ingredients as desired. poutine is a dish that doesn't appeal to the eyes. It is too big a "mishmash" for that. In Quebec, however, it is almost the unofficial national dish that is available in all regions and in all variations.
Make your poutine to your taste
We combine our poutine with pulled pork, guacamole and corn tortillas. American is hardly possible. A little bit, she puts us back to Quebec. Even if she does not look very appetizing, she just tastes great.
Alternatively, you can combine them with fries to order (homemade, steakhouse fries or sweet potato fries). As extras, there are cheeses, vegetable ingredients, meat and sausages or tuna. Our wait staff tells us that sometimes quite adventurous combinations come out. In the blog of the Mercure Hotel Berlin City you can follow which Poutine of the month is currently up to date.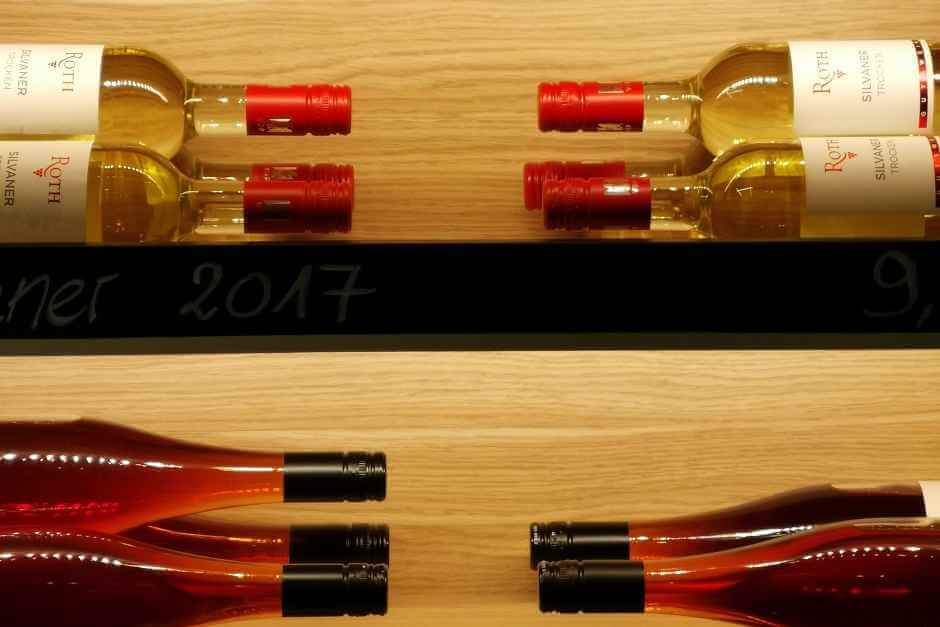 Wine made by Mercure Meatballs
She also tells us that she is trained to be Mercure Mundschenkin. She learns wine knowledge and can give us recommendations, which wine fits our food. She recommends the 2016 Mercure cup cappuccino M8. This is a very special wine. The red wine cuvée comes from the winery Lergenmüller Hainfeld in the Palatinate. Julia Lergenmüller created it with the Mercure Mundschenkinnen. The result is a red wine that perfectly complements our poutine.
Wine plays an important role in the concept of Mercure Hotels. Not only that the Mercure Mundschenke are trained by the German Wine Institute. The wines of German Mercure hotels are all from German wine regions, Sustainability in wine enjoyment thus enjoys a high value. In addition, every year a wine tasting takes place, to which hotel guests are invited. You will be able to determine the wine list of the following year in the Mercure Hotels.
And finally ...
The Mercure Hotel Berlin City we liked it. It offers everything for business travelers and short breaks for a stay in Berlin and it keeps a few pleasant surprises in store for its guests. We felt very comfortable on the two days we spent in this hotel. If you are looking for a practical hotel in Berlin Mitte that is not too expensive, we can recommend the Mercure Hotel Berlin City.
Mercure Hotel Berlin City
Invalid road 38
10115 Berlin
Berlin Tips from travel bloggers
---
Travel Arrangements:
Parking at the airport
Here you can reserve your parking space at the airport.
Arrival
Book yours here Arrival by plane, bus or train*. Lufthansa and other airlines fly to Berlin. It is also possible to arrive by train. Long-distance buses* also go to Berlin.
Car Rentals:
Cheap Car Hire - Book Fast and Easy! *
Travel Guide for Berlin:
For orientation on site you will find on Amazon as well Berlin Travel Guide *
.
---
Do you already know:
Find more Enjoyment travel tips here. Restaurants we recommend, you can find here. Other Hotels in Berlin you can discover here. Do you already know that? Mercure City Hotel in Stuttgart?
Source: own research on site with a friendly invitation of the Mercure Berlin City Hotel. Our opinion, however, remains our own.
Text: © Copyright Monika Fuchs, TravelWorldOnline
Photos: © Copyright Monika Fuchs, TravelWorldOnline
How to invite a poutine recipe and wine to the Mercure Hotel Berlin City