Helsinki Hostels
That one night in the hostel Helsinki Of course, cheap city breaks are self-explanatory. High prices Travel to Scandinavia more expensive than in other regions. Therefore, it is good if you know some tricks on how to reduce your travel expenses. Then there is more money for sights and souvenirs.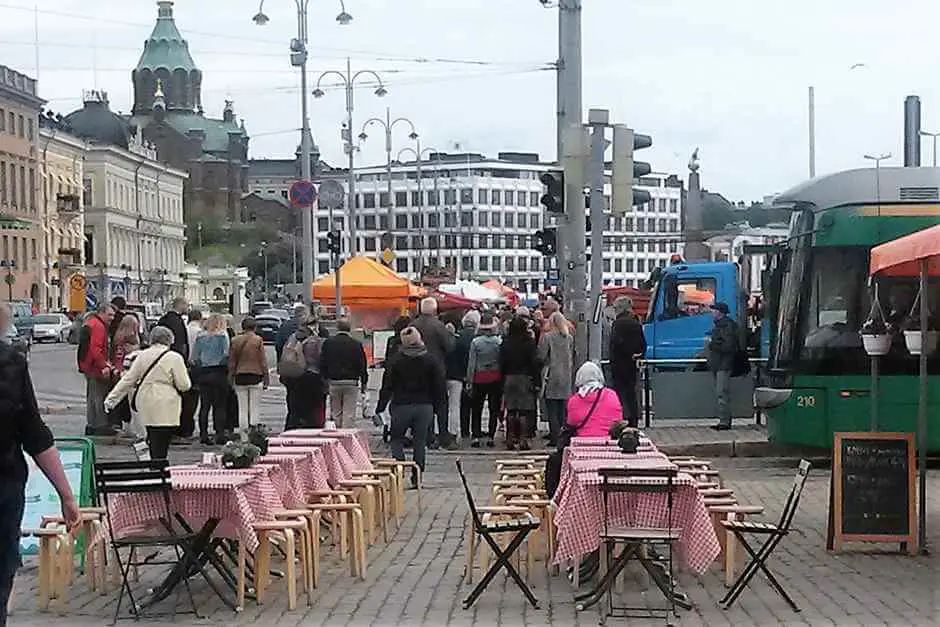 In Helsinki are hotels expensive. Therefore, hostels are definitely worth considering. Hostels offer single, double and shared rooms. Most of them are without a private bathroom. Guests share a shared bathroom. However, there are also hostels that have ensuite rooms. However, in this case you have to be quick when booking. Because these rooms are popular and often rented out quickly. At the same time, there are often shared kitchens in hostels. These are also easy on the wallet. Then you can go shopping at the harbor market and then prepare your Finnish specialties in the hostel. This is usually more pleasant than eating at one of the street cafes in the market. There is a lot of hustle and bustle at the market and the cafés are not particularly inviting.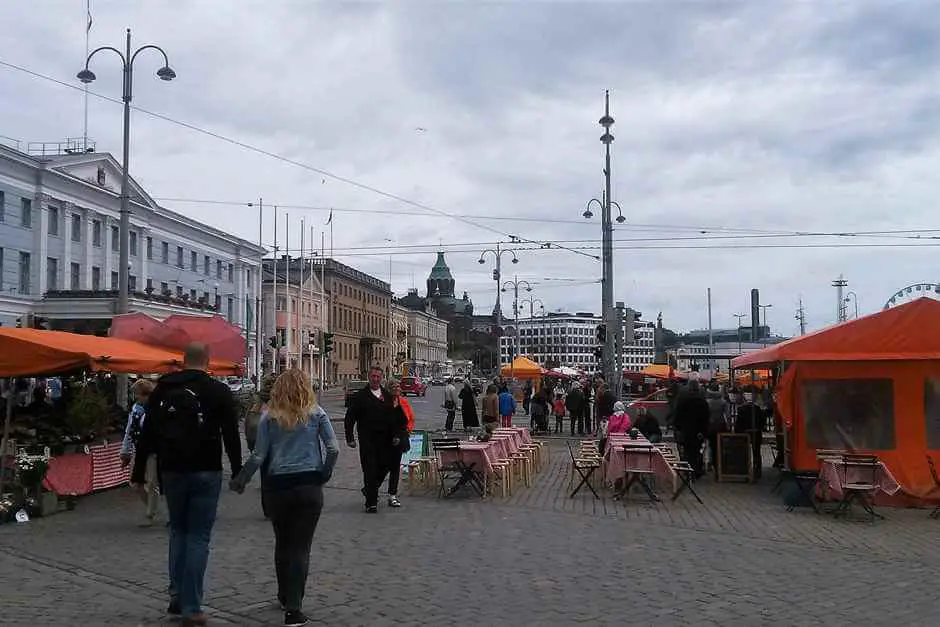 Here you can stay cheap
There are several hostels in Helsinki in Finland, Not all of them are in the center of the city. We would like to introduce you to a selection of the best hostels in the city that we recommend for your Helsinki city break. Cheap stay overnight should not just mean that you are saving your wallet. Rather, it should also be practical. Therefore we recommend you these hostels: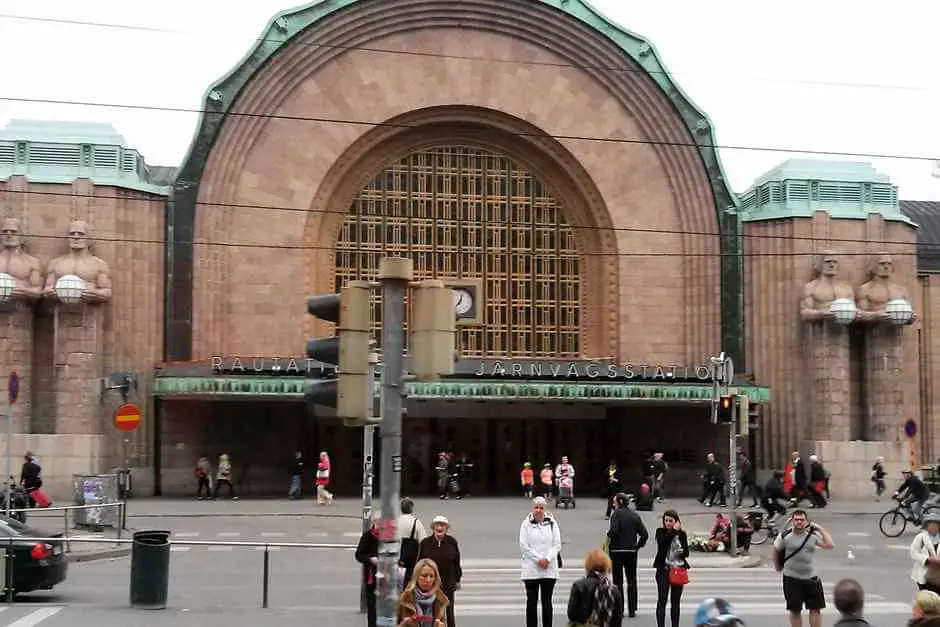 Popular Helsinki hostels in the city center
The Yard Concept Hostel
This hostel is located not far from Esplanadi Park. The main train station can also be reached in just five minutes on foot. This makes The Yard Hostel Helsinki a great choice for a trip if you want to combine your Helsinki city break with a drive through Finland.
It is also practical that there are restaurants, bars and cafes in the immediate vicinity. You can go shopping in the Stockmann department store and in the Forum shopping center, both of which are in the immediate vicinity. Breakfast is included in the price.
The Yard Concept Hostel offers sleeping options in dormitories, double and single rooms. There is a shared kitchen and shared bathroom.
The Yard Concept Hostel *
Kalevankatu 3 A 45
Kamppi
00100 Helsinki
Finland
euro Hostel
From Eurohostel Helsinki you need about five minutes by tram to the city center. The market Kauppatori can be reached in ten minutes on foot. The tram stop is just around the corner. In addition, the ferry port of the Viking Line is within walking distance.
You can stay in a single or double room. The rooms are simply furnished. There are lounges, shared bathrooms and a shared kitchen. Wi-Fi is free.
euro Hostel
Linnankatu 9
Katajanokka
00160 Helsinki
Finland
Diana Park
Hostel Diana Park is about 600 meters from Esplanadi Park. The train station in Helsinki is about 10 minutes walk. The cathedral is one kilometer away, and to get to the market you need about thirteen minutes on foot. This hostel is conveniently located for exploring Helsinki on your Helsinki city break.
There are single, double and triple rooms with access to shared bathroom facilities. You can also book a single bed in a dormitory. There is a shared kitchen, and Wi-Fi is free.
Hostel Diana Park
Uudenmaankatu 9
Kamppi
00120 Helsinki
Finland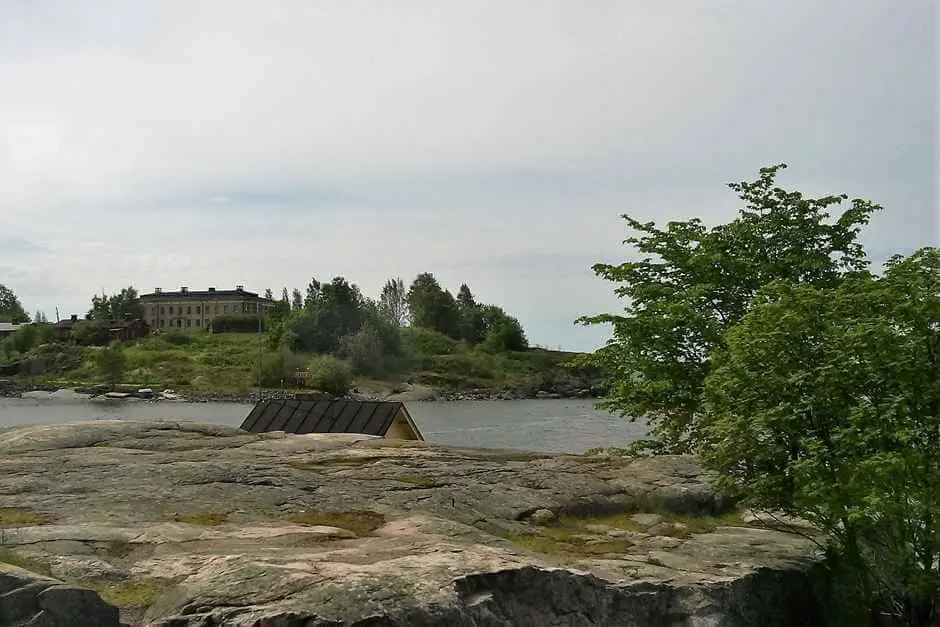 Find your Helsinki hostel a bit away from the center
Our favorite is that
Myö Hostel Helsinki
Myö Hostel is located just outside the city surrounded by greenery. Here you can not only experience the city, but also the Finnish nature. The city center can be reached by bus 23 nevertheless in about a quarter of an hour. If you are traveling by car, private parking is available at the hostel.
There are double, twin and triple rooms with private or shared bathroom. You can also spend the night in a single bed in one of the dorms with shared bathroom access. There is a continental or buffet breakfast each morning.
Myö Hostel
Tenholancy 10 F
00280 Helsinki
Finland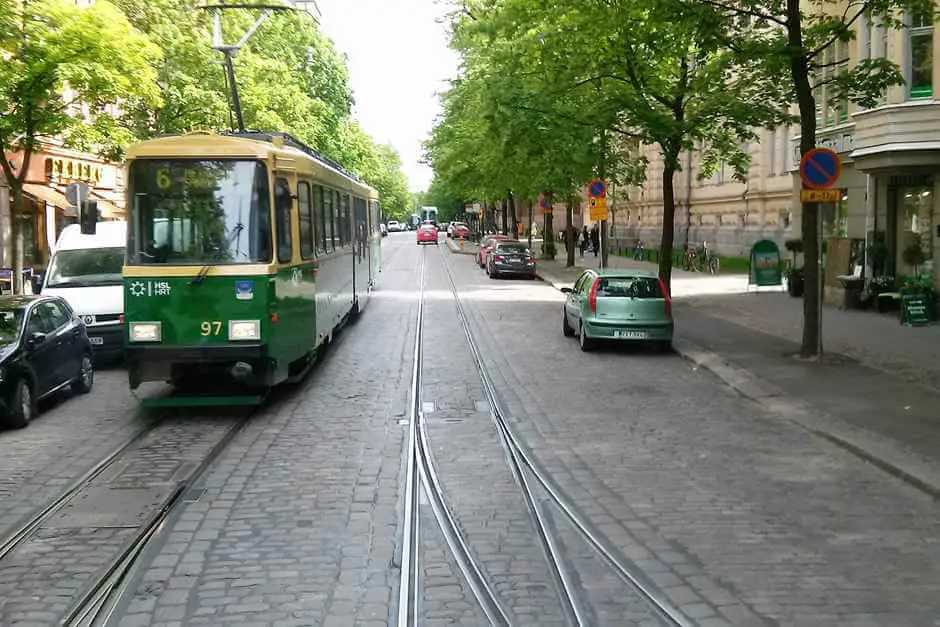 Helsinki Hostel Suomenlinna
Also in nature is this hostel. You can hike on the island. The sandy beach is only 600 m. It takes about a quarter of an hour from the Hostel Suomenlinna to get to downtown Helsinki by ferry. The hostel is located at the fortress Suomenlinna in a former Russian elementary school from the beginning of the 20. Century.
Here you can stay cheap in double, twin or triple rooms. Alternatively, there are single beds in the mixed dorm or female dorm. All accommodation has access to shared bathroom facilities. There is a communal kitchen for the meal. But you can conveniently shopping in the grocery store opposite the hostel. Alternatively, there are restaurants and cafes within easy reach.
Hostel Suomenlinna
Suomenlinna C 9
00190 Helsinki
Finland
There are in addition to that more hostels in the Helsinki area *, You can find these under this link. However, they are either too far out of town to prove that Helsinki is a convenient city break. Or they do not correspond to the level that we can recommend to you.
Interesting for one or the other is perhaps also the Hostel Helsinki Airport:
Forenom Hostel Helsinki Vantaa Airport
As this hostel is only a thirteen-minute walk from the airport, it is ideal for your last overnight stay before your flight home. So you can organize the return flight stress-free.
There are even self-catering rooms in this hostel. They have a fridge, microwave and coffee maker. There is also a shared kitchen here. Unfortunately, there are no rooms with private bath, so you have to use the shared bathroom in this hostel again.
Forenom Hostel Vantaa Airport
Ilmailutie 9
01531 Vantaa
Finland
Good tips from travel bloggers
---
Travel Arrangements:
Parking at the airport
Here you can reserve your parking space at the airport.
Arrival
Arrival by plane, bus or train*. Arrival is possible by ferry or plane. Helsinki owns an airport. Vantaa Airport is 21 km from the city center. There are also various ferry ports from which the ships of the ferry companies leave for the ports on the Baltic Sea.
Ferry:
Compare those here Prices for ferries and departure ports*.
Car Rentals:
You can book a rental car here cheaply *
Helsinki hostels and more:
Cheap Hotels for Budget Travelers in Helsinki * can also be found at this link. Are you looking for a cheap pension, B&B or a Hotel Helsinki has that too.
Travel Guide:
Buy yours Helsinki Travel Guide * at Amazon.de.
---
Do you already know:
Source for Hostel Helsinki : own research.
Text: © Copyright Monika Fuchs and TravelWorldOnline
Photos: © Copyright Monika Fuchs and TravelWorldOnline
Hostel Helsinki - Cheap accommodation on your Helsinki city break