Spaghetti with garlic and oil
We still owe our Instagram community the spaghetti aglio e olio recipe that we featured in the photo there. We have refined the spaghetti aglio e olio original recipe for this. Anyone who follows us on our social media knows that we planted tomatoes this spring. We have nursed and nurtured them this summer and they have been supplying us with fresh fruit day in and day out for weeks now. During these summer months we have tried more dishes with tomatoes than ever before. We have already presented some of them here, such as Dako from Greece, peperonata from Italy. The african stew You can also use fresh tomatoes from our recipe collection.
Since we love to eat Italian and we felt like spaghetti, we started looking for a simple recipe. Spaghetti with garlic and oil was exactly what we like. This pasta dish comes from the cuisine of southern and central Italy and is quick to prepare.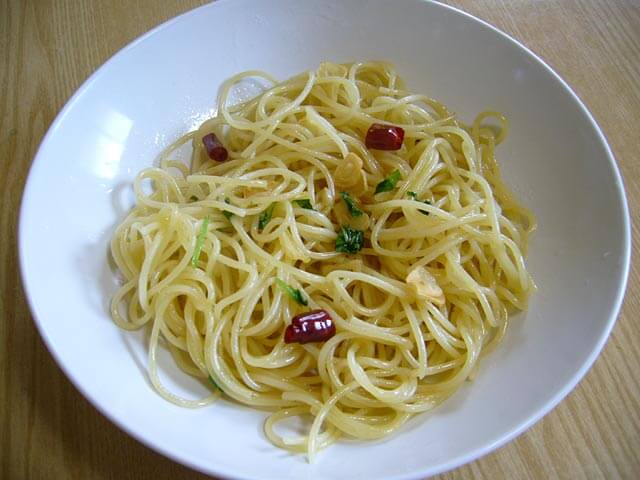 The original spaghetti aglio e olio recipe
First of all, we prepared the original recipe for this pasta dish. You need the following ingredients for 4 servings:
Depending on your taste, you can refine the dish with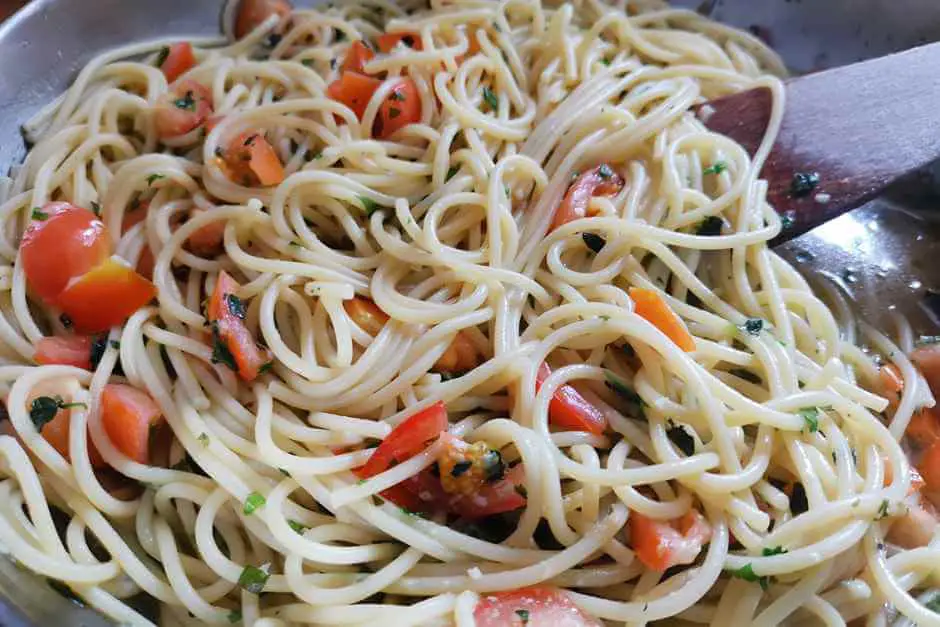 Preparation of spaghetti aglio e olio
The garlic cloves can be crushed or finely chopped. Then fry them in plenty of olive oil in the pan. You season that with a lot of pepper. Once you've crushed the garlic cloves, you can remove them if you don't want the intense taste. However, we usually leave it in the oil.
You then mix this garlic-oil mixture with the al dente cooked spaghetti.
In Abruzzo and Rome, people like to eat the pasta a little hotter and add hot peppers. These are cut into small pieces and mixed with the pasta mixture. Others add a little butter to the oil and let it melt before stirring in the spaghetti. You can also add anchovies in oil.
Since we currently have fresh tomatoes in the garden, we decided to cut some parsley and add tomatoes, which we cut into cubes about one centimeter in size. Our spaghetti aglio e olio was no longer entirely original, but tasty and juicy.
You might also be interested in these posts: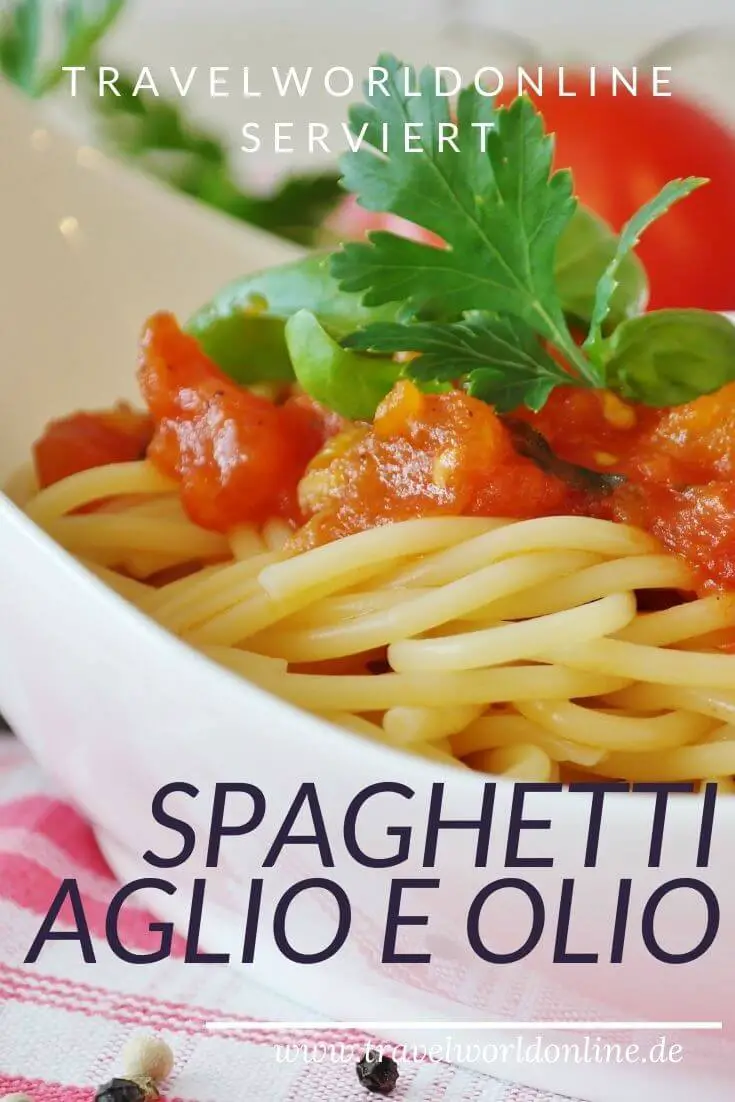 Do you already know:
Source: own research
Text: © Copyright Monika Fuchs, TravelWorldOnline
Photos: © Copyright Monika Fuchs, TravelWorldOnline, Canva and as stated in the caption
Spaghetti aglio e olio recipe