Dakos Crete recipe
Enjoy Greek Food with this Dakos Recipe
It's been a long time since I was in Crete. But I can remember the food there very well. When we were harvesting the first tomatoes from our own garden, I started looking for recipes. I also asked my Facebook friends for tomato recipes from all over the world. I wanted to try out recipes for our regional cuisine of the world. One of these recipes was Dakos, a specialty from Crete. At first I didn't know much about it. So I did some research. This is what I found out about this specialty from Crete.
A Poor Man's Meal becomes a Delicacy
What used to be poor people's food is now served as a starter in restaurants in Crete. Dakos used to be a food that fishermen, shepherds or sailors ate in Crete. All they needed was paximadi, a rusk that has a very long shelf life. Then they put tomatoes, feta cheese, olives, capers and - depending on the taste - garlic on it. The rusk from Crete is much harder than the one, we know in Germany. Paximadi is hard to eat, if it is not soaked. Therefore, it was first soaked in water, and then olive oil was drizzled over it.
Original Paximadi is made from barley flour. However, since we could not find it with us, we prepared our Dakos recipe with toasted bread rolls made from wheat. However, you can also go to Amazon Wheat Paximadi * order if you want to prepare Dakos more authentically. We toasted our bread halves and then topped them with the original ingredients as they are used in Crete. What you need for this: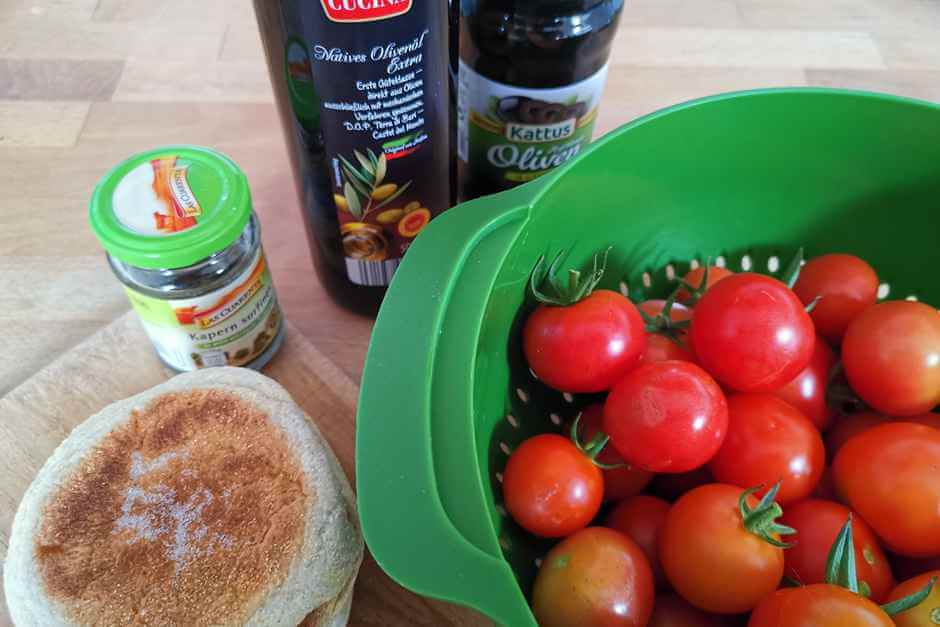 Ingredients for the Dakos Recipe
three halved toast rolls (or paximadi)
six ripe tomatoes
16 tablespoons of olive oil
300 grams of feta cheese
20-30 black olives
two to four teaspoons of capers
oregano
Salt and freshly ground pepper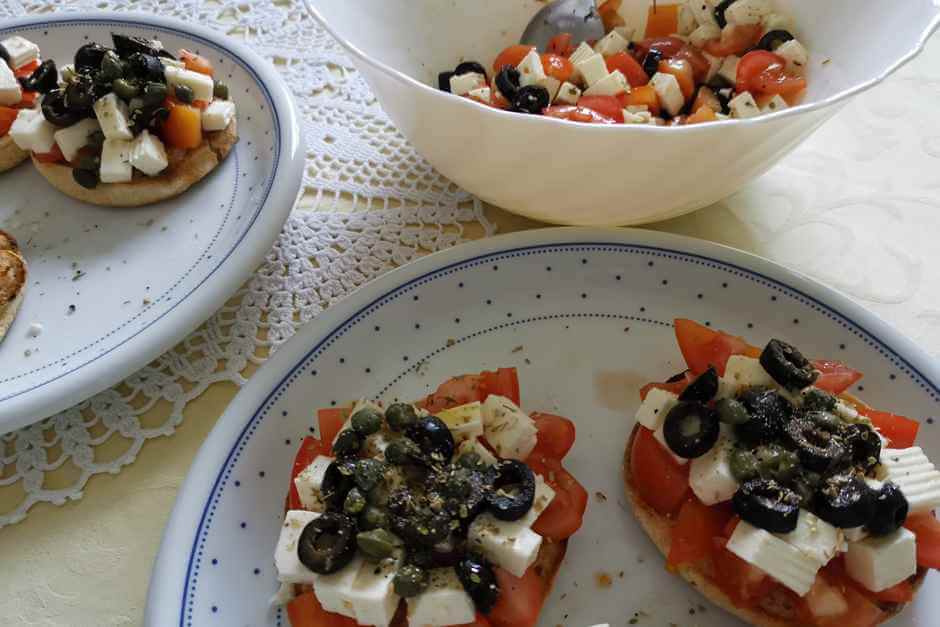 This is How you Prepare Dakos
Toast the bread halves. If you use Paximadi for Dakos, this is not necessary. Then you drip olive oil on the bread. With Paximadi it is advisable to soak it with a little water beforehand.
Cut the tomatoes into small pieces and then let them stand a little so that they release juice.
Cut the feta cheese into cubes.
Then you first put tomatoes and then pieces of cheese on the bread halves. Dribble some more olive oil over it. Then you put olives and capers on it. Season the whole thing with oregano, salt and pepper and add a few drops of olive oil.
A tip for a picnic: put the tomato mixture in a screw-top jar and eat a bread roll at the picnic. You already have a perfect picnic meal.
Do you like Mediterranean cuisine?
Then you will find more recipes here: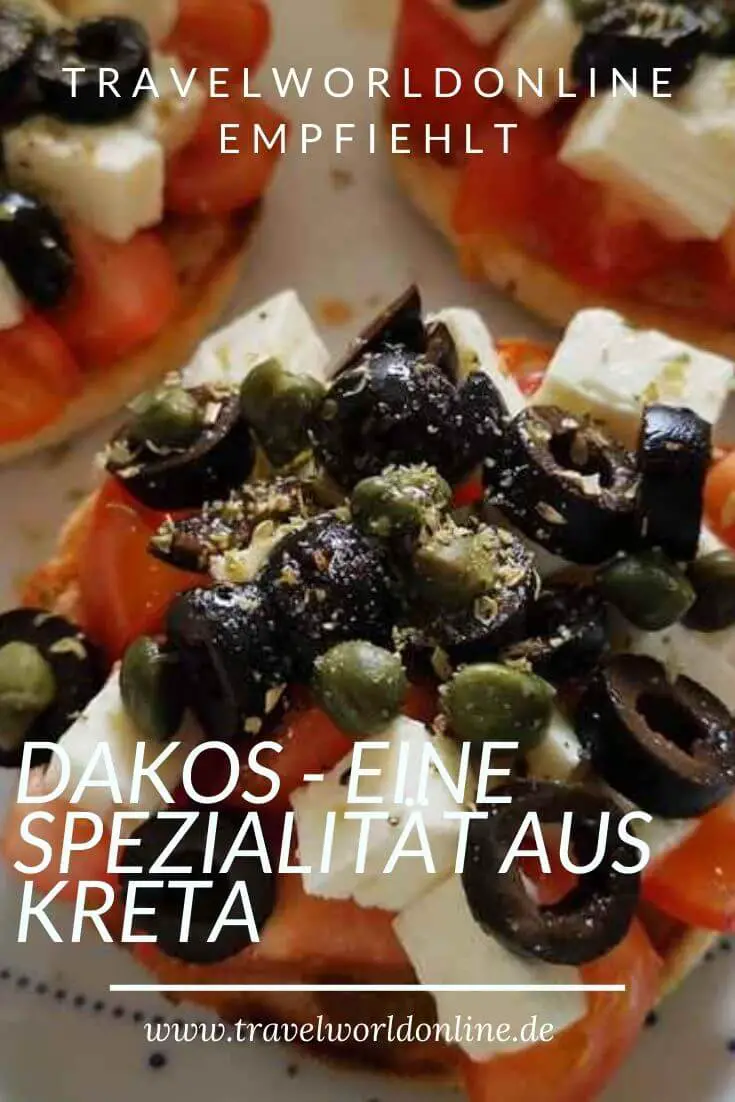 Text: © Copyright Monika Fuchs, TravelWorldOnline
Photos: © Copyright Monika Fuchs, TravelWorldOnline
Dakos - a Specialty from Crete