Where can you eat well in Salzburg restaurants?

Eat well in Salzburg is easy. Restaurant Essen in Salzburg is an experience. We can recommend these Salzburg restaurants for Trips to Savor recommend. On our trips to Salzburg we got to know restaurants that are well worth a visit. Eating out in Salzburg is also diverse. No Salzburg restaurant is like another. They offer good Austrian cuisine in historical surroundings as well as hearty food in rustic surroundings. There is fine dining as well as culinary experiences. All are worth the journey and promise a special treat for the palate. Culinary travel to Salzburg is fun. Let yourself be carried away into gastronomic experiences in the Salzburg countrythat offer that certain something in Salzburg.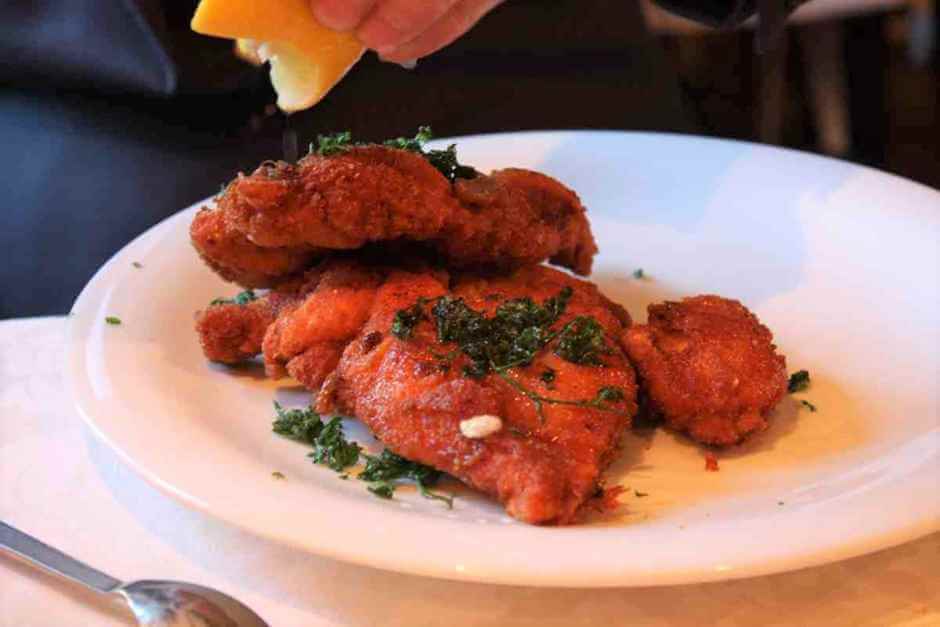 Hotel restaurant recommendations Salzburg
In these hotels you can not only stay well, but also eat well:
Restaurant Food in Salzburg
You will find many restaurants in the city of Mozart. In addition to the cuisine of award-winning chefs, there are specialties from the region and Austria. Let yourself be pampered in your Salzburg restaurant. You can eat well and cheaply in Salzburg. But there are also extraordinary restaurants in Salzburg. In our Salzburg restaurant tips you will find a selection of where to eat in Mozart's city. We will introduce you to restaurants for a meal in Salzburg's old town. A good dinner in Salzburg is also worth a detour to the suburbs.
Which Salzburg restaurant suits you?
If you are in Salzburg and looking for good food, then we have a few tips for you here. How about a Salzburg restaurant with a historic ambience and delicious food? Or a place with excellent cuisine and a charming atmosphere? Have a look, it will be worth it!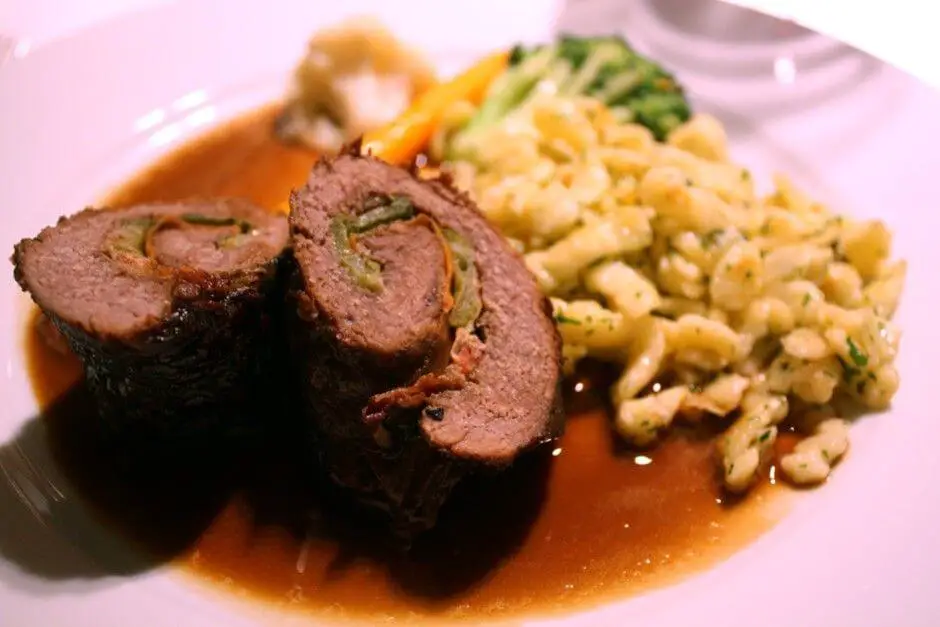 Our restaurant tips Salzburg
In our restaurant tips for Salzburg, we present you with a hand-picked selection of outstanding restaurants. It doesn't matter if you're a foodie looking for gourmet cuisine or if you'd rather taste traditional Austrian dishes - our restaurant tips for Salzburg cover all tastes.
From cozy cafés where you can try the famous Sachertorte to elegant restaurants that conjure up creative masterpieces with regional ingredients - in Salzburg you will experience a wealth of culinary delights. We'll also share some insider tips and quirks of each venue to ensure your dining experience is one to remember.
Salzburg food Insider tip: In the Brunnauer restaurant you can eat well in Salzburg
The restaurant Brunnauer is located in the Villa Ceconi in the Nonntal. From there you have a view of the Hohensalzburg Fortress. Richard Brunnauer has now been awarded three toques. They are well deserved. For a few years now he and his wife have been running the Brunnauer restaurant below Hohensalzburg Fortress. His cuisine is classic and traditional. And above all, very tasty.
The Salzburg restaurant serves a different combination of starter and main course every day for lunch. At an affordable price. If you want dessert, you pay extra. The menu can include, for example, a crayfish cocktail and a natural schnitzel from veal with butter rice and peas. Or a Barbarie duck breast with coleslaw and a brook fillet with arugula pork and herb sauce. The lunch menu provides different delicacies every day. It's better to reserve more time for dinner, because there is more choice.
Richard Brunnauer also organizes cooking classes on request. We prepared the beef roulades with spaetzle in the photo above on one of his cooking lessons during one of these cooking classes. Afterwards the food was served in the restaurant. An experience that we like to remember.
Restaurant Brunnauer
FÜRSTENALLEE 5
5020 SALZBURG
Ph: +43 662 25 10 10
A Salzburg restaurant for Austrian cuisine: the Gasthof Schloss Aigen
Schloss Aigen is one of the inns in Salzburg, that combine good food with tradition and Gemütlichkeit. The inn is just outside the town near the Villa Trapp . From there we walked to Aigen Castle. It took us just under ten minutes. In summer you can enjoy the sun and good food in the large beer garden. In winter, cozy guest rooms await visitors.
Organic beef from Austria plays a major role on the menu of this traditional inn. It starts with beef tartare and boiled beef bouillon with meat strudel as a starter. It continues with steak variations ranging from ladies steak to fillet steak to surf & turf (steak with lobster) and rib eye with fries. If that's too much beef, you can also find fish, vegetarian dishes or old Austrian cuisine on the menu.
Gasthof Schloss Aigen
Schwarzenbergpromenade 37
A-5026 Salzburg
Tel. +43-664-4081515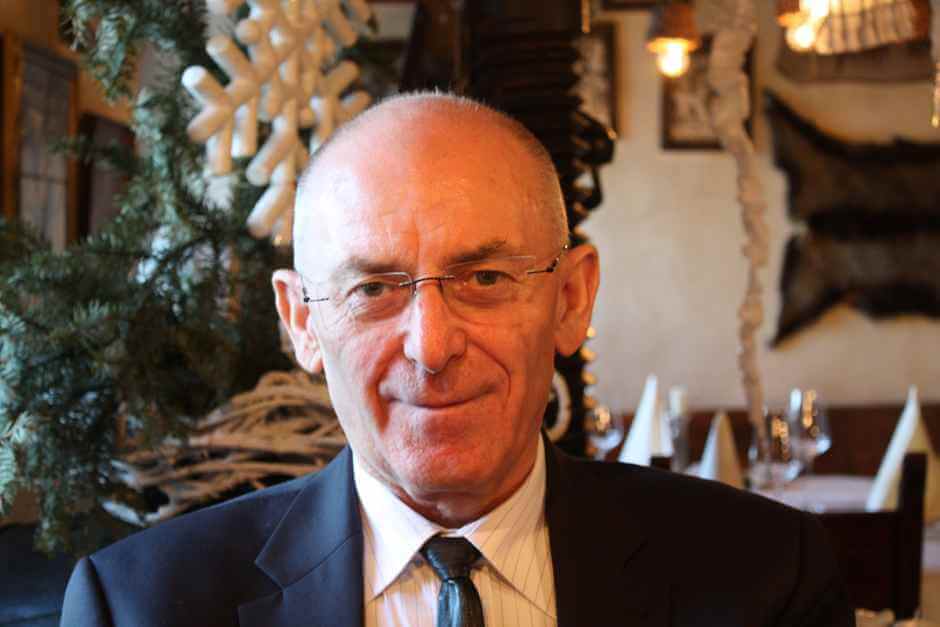 Eat well in Salzburg: in the "zum Eulenspiegel" restaurant
This Salzburg restaurant is located near Getreidegasse and therefore in the center of the city. We went to the "Eulenspiegel" for a late lunch in the afternoon and were almost the last lunchtime guests, so that we practically had the waitress to ourselves. So we were served quickly and in a friendly manner. At lunchtime there is certainly more going on there. Because the restaurant is right across from Mozart's birthplace. The food - fried chicken for petar and boiled beef for me - was good and tasty. Here you can get Austrian cuisine and Salzburg specialtieswhich is prepared from products from our own farm. Fish, herbs, vegetables, lettuce and eggs come from our own production.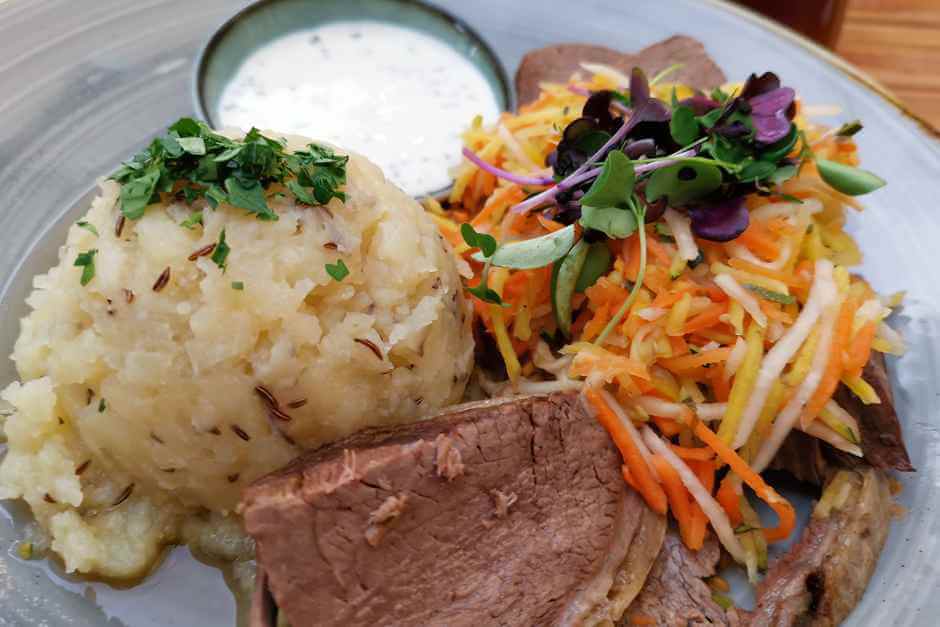 Food in a historical ambience
The specialty of this restaurant is the location. It is located in a historic building, which was first mentioned in 1414. The dining rooms are spread over three floors, and we eat in one of the cozy dining rooms on the second floor, which we reach via uneven stairs. An open fireplace is surrounded by a wood-paneled wall. There is a wine press by the window and an animal skin hangs on the other wall under stained glass.
Experience Salzburg's cuisine
Here they have a sense of humor
The Eulenspiegel humor shines through in this restaurant. There is a Frauenzimmer ("woman's room") on the second floor. There are two small tables that offer space for two people. Here you can dine in a cozy atmosphere. In general, the ambience of this old house is perfectly preserved. Anyone who would like to dine in an exceptional setting is in good hands here. During peak meal times, however, we recommend reserving a table and bringing a little more time. Then it will be more hectic than when we ate there.
Restaurant zum Eulenspiegel
A-5020 Salzburg
Hagenauerplatz 2 Getreidegasse
Tel. +43 662 843 180
Eat in Salzburg – insider tip: Enjoy in the "Fidelen Affen"
On the other side of the Salzach in Priesterhausgasse 8, not far from Linzer Gasse and thus in the middle of the pedestrian zone, is this beer restaurant. The atmosphere in this 17th century inn is rustic and cozy. We have reserved a table. That's a good thing, because the "Fidele Affe" is very popular. The restaurant is full when we arrive at half past eight.
Eat well and cheaply near Linzer Strasse
The audience is mixed in the "Fidelen Affen". Young people (students?) are sitting in a corner of the restaurant chatting over a glass of beer. In the center of the restaurant is the bar and the beer bar. In front of it are several bar tables under the vaults. This caters to customers who need a short break after shopping. This is where guests enjoy their beer before going home after a day of shopping. We sit in one of the alcoves and enjoy our warm soup. This does you good after a walk through the wintry cold of Salzburg, as does the Salzburger Bratl with bread dumplings, boiled potatoes and vegetables. Fidelen Affen offers hearty home cooking made from Austrian ingredients.
Stefan, our waiter, attentively takes care of us. We don't have to wait long for a course. He also keeps asking if everything tastes good. That's why we feel very comfortable in this atmosphere, enjoy our food and beer.
Zum Fidelen Affen
Priesterhausgasse 8
A-5020 Salzburg
+43 662 877361
This is what you need for a city trip to Salzburg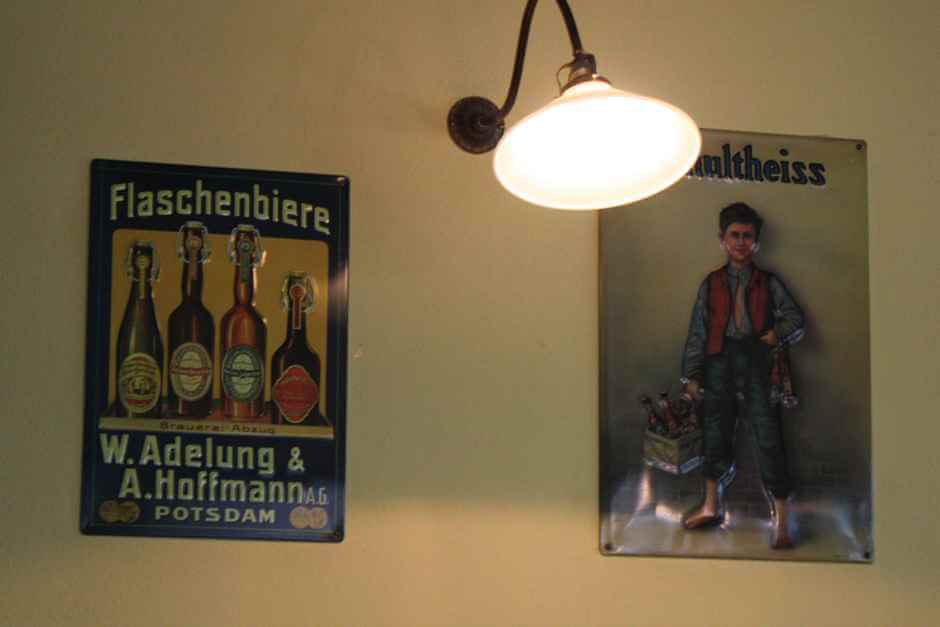 Eat well in Salzburg in the wheat beer brewery Die Weisse
Away from the old town of Salzburg lies the wheat beer brewery Die Weisse. As the name suggests, it is a brewery. However, there is also a rustic tavern where, in addition to the homemade wheat beers, hearty food from Austria's regions plays a role. We had lunch at the Weißbierbrauerei. The beer hall ambience is hearty. The kitchen serves specialties from Austria that you don't see on every menu. The beers from the in-house brewery go well with this. This guarantees a culinary experience of a special kind.
We ate a fried chicken with potato and cucumber salad and a plate of Innviertler dumplings on sauerkraut. These were filled with minced meat. The choice of beers to go with this meal was interesting. As we were there for lunch we opted for mixed beer drinks. In addition to a shandy, we had the choice between a Berliner Weisse (white beer with currant juice) or a Russen Weisse (white beer with lemonade). Alternatively, there was a Negeranten Weisse (white beer with cola). In the future, however, it would be better to come up with a different name for it. That is what "political correctness" demands. Anyway, I hated the name. There was also a Hollodri Weisse to choose from, for which wheat beer is mixed with elderberry juice.
Weißbierbrauerei
Rupertgasse 10
5020 Salzburg
Tel. +43 662 872 246
Bosna Salzburg - No restaurant food, but eat well and cheaply in the old town of Salzburg
The Bosna Grill at Getreidegasse 33 does not offer restaurant food. However, the long queues that form in front of it day after day prove that this Balkan Grill in a side street off Getreidegasse is a Salzburg institution. The sausage rolls, which have been sold there since 1950, are recommended by almost every city guide with whom we have traveled around the city of Mozart.
The sausages were invented by Zanko Todoroff. The native Bulgarian made them for the first time in 1949. Word soon got around how good they taste. Just a year later, he opened his grill in the narrow passage between Universitätsplatz and Getreidegasse. Since then, locals and visitors alike have been making pilgrimages there every day. You need a lot of patience around lunchtime. The sausages come in baked white bread rolls. Fill them with chopped onion, parsley and spices. If you want, you can refine it with mustard or ketchup. The Bosnas are the hot dogs of Salzburg. You should definitely try them at least once.
Balkan Grill
Getreidegasse 33
5020 Salzburg
We have collected our Salzburg Restaurant tips on several trips to the city of Mozart. We have tested the restaurants ourselves and describe them here, as we have experienced them. We hope you enjoy their food as much as we did.
Frequently Asked Questions
Where can you eat well in Salzburg?
In Salzburg there are many restaurants that offer good food. Some recommendations are the Ikarus restaurant in Hangar-7, the Pfefferschiff restaurant just outside of Salzburg and the DINing room restaurant. But there are also many small restaurants and snack bars offering delicious food.
Do you have an insider tip for eating out in Salzburg?
Yes, an insider tip for dining out in Salzburg is the Triangel restaurant near the Mirabell Gardens. Here you can find traditional Austrian dishes at fair prices. The cozy atmosphere and friendly service also make the restaurant a special place.
What restaurant tips do you have for a visit to Salzburg?
If you are in Salzburg, you should definitely visit the M32 restaurant. Here you have a breathtaking view of the city and can enjoy modern cuisine. The St. Peter Stiftskulinarium restaurant is also worth a visit. It is the oldest restaurant in Europe and offers traditional dishes in a historic ambience.
Where can you eat good plain food in Salzburg?
If you want to eat well, you should visit the Triangel restaurant, the Goldener Hirsch restaurant or the PitterKeller restaurant. There are, for example, classic Austrian dishes such as Wiener Schnitzel or Kasnocken.
Are there also restaurants with vegetarian or vegan dishes in Salzburg?
Yes, there are many restaurants in Salzburg that offer vegetarian or vegan dishes. The Heart of Joy Café restaurant is a purely vegan restaurant and offers burgers, wraps and bowls, among other things.
---
Travel Arrangements:
Parking at the airport
Here you can reserve your parking space at the airport.
Arrival by plane, train and bus
Arrival by plane, bus or train*. Lufthansa, Austrian Airlines and other airlines fly to Salzburg. It is also possible to travel to Salzburg by train.
Rental car:
Cheap rental cars and e-cars - book here! *
Accommodation in Salzburg
Hotels in Salzburg * Book online via booking.com.
Camping in Salzburg
A campsite is, for example, Salzburg Panorama Camping, Rauchenbichlerstraße 21, 5020 Salzburg, Austria. A Rent a motorhome you can also here. Or do you like to travel with him roof tent on the car? Also the overnight stay in camping tents is possible. With our Motorhome packing list you will definitely never forget anything again. Why is a folding e-bike useful when camping?
Our travel tips for Salzburg
This  Travel Tips For example, we tested it ourselves. Maybe there is something for you?
There are also restaurant recommendations for Salzburg in these travel guides
Reise Know-How Verlag Peter Rump Reise Know-How CityTrip Salzburg: Travel guide with city map and free web app
DuMont Travel Pocket Guide Salzburg city, state, Salzkammergut: With individual author tips and many tours. (DuMont Travel Paperback E-Book)
Salzburg & Salzkammergut Travel Guide Michael Müller Verlag: Individual travel with lots of practical tips. (MM travel)
Baedeker travel guide Salzburger Land, Salzburg, Salzkammergut: with downloads of all maps and graphics (Baedeker travel guide e-book)
Reise Know-How Verlag Peter Rump Reise Know-How CityTrip Salzburg: Travel guide with city map and free web app
DuMont Travel Pocket Guide Salzburg city, state, Salzkammergut: With individual author tips and many tours. (DuMont Travel Paperback E-Book)
Salzburg & Salzkammergut Travel Guide Michael Müller Verlag: Individual travel with lots of practical tips. (MM travel)
Baedeker travel guide Salzburger Land, Salzburg, Salzkammergut: with downloads of all maps and graphics (Baedeker travel guide e-book)
---
Find more Food Travel There's also here.
Do you also know:
Source for the article Eating well in Salzburg: On-site research at the invitation of Salzburg Tourism. However, our opinion remains our own.
Text: © Copyright Monika Fuchs and TravelWorldOnline
Photos: © Copyright Monika Fuchs and TravelWorldOnline
Video: © Copyright Petar Fuchs and TravelWorldOnline
Where can you eat well in Salzburg restaurants?
Last update on 29.11.2023/XNUMX/XNUMX / Affiliate links / Images from the Amazon Product Advertising API