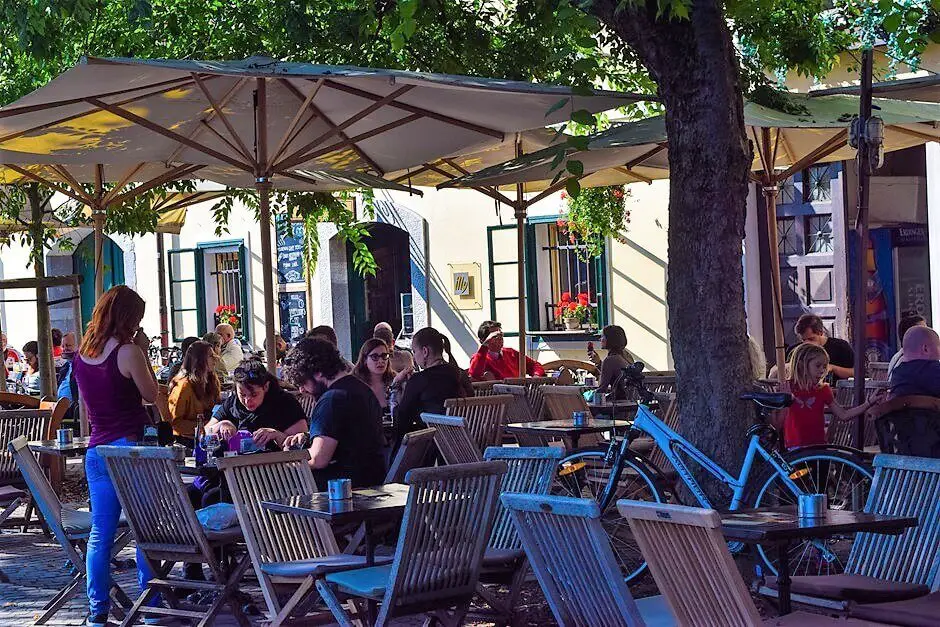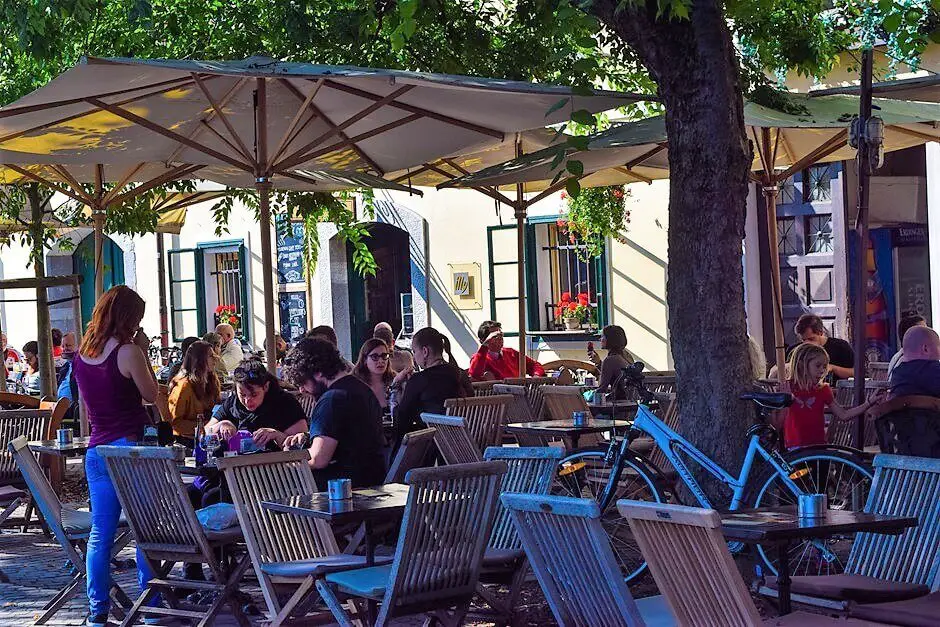 Culinary trips are in
Culinary travel is the trend. These are not just pleasure trips or gourmet trips. Culinary travel is Slow Travel ultimate. Slow traveler want to immerse themselves in the lifestyle of their travel destinations, you also want to look behind the scenes. Let's go! pack suitcase and let's go Travel for connoisseurs. This type of pleasure trip includes wine trips to Austria as well as a beer trip around the world. This also includes an overnight stay in a gourmet hotel. Exploring Tuscany and Italy from a culinary point of view on a wine tour gives you an insight into local life. On a gourmet cruise or a gourmet tour, a star chef provides highlights for the palate. But it's not just package tours that bring you closer to the culinary delights of a travel destination. A gourmet tour on your own does just as much as a culinary trip. A culinary vacation is sustainable Travel with pleasure.
The Food Travel Monitor 2020 by the World Food Travel Association shows that 53% of holiday travelers are considered pleasure travelers. Food and drinks are more important for almost two thirds of travelers today than they were five years ago. Those who go on culinary journeys are also interested in other activities. They usually stay longer and spend more. Millennials are interested in food while traveling. Generation Z is developing into super foodies. Those who take a wine tour are also interested in beer and other drinks. And something else. Pleasure travelers travel sustainably. Traveling locally and authentically plays a role for them.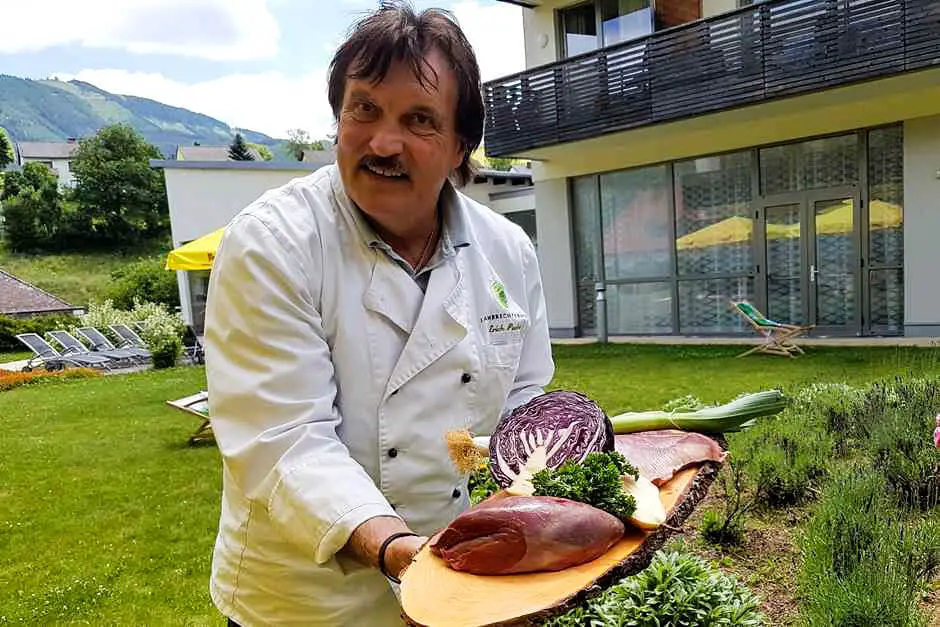 Culinary travel means experiencing food on vacation
Food adventures that are experienced individually, make culinary trips interesting. Why not travel to a chef , who offers gourmet evenings in a gourmet hotel? It doesn't have to be a beer trip around the world. What do you think of a weekend trip, that includes a visit to a brewery. Maybe the brewery offers a special gastronomic experience? Or a wine tour along the Danube, where you spend the nights in wineries ? Trips to savor can have many faces. Maybe you fancy a gourmet cruise? Some are even offered on barges, that travel through the canals in southern France. An experience, you will remember forever.
Special experiences are guaranteed when you meet locals on your pleasure trip. There are now more and more offers for this in Germany and Austria. You can have castle owners explain life in a castle to you. A beer sommelier explains, which beers go with which dishes. Let yourself be shown in an Italian monastery how the nuns lived there. Of course, a look into the monastery kitchen should not be missing. Or you go on a herb hunt with a monk. There are many ways to enjoy food while on vacation. Not only when visiting a restaurant.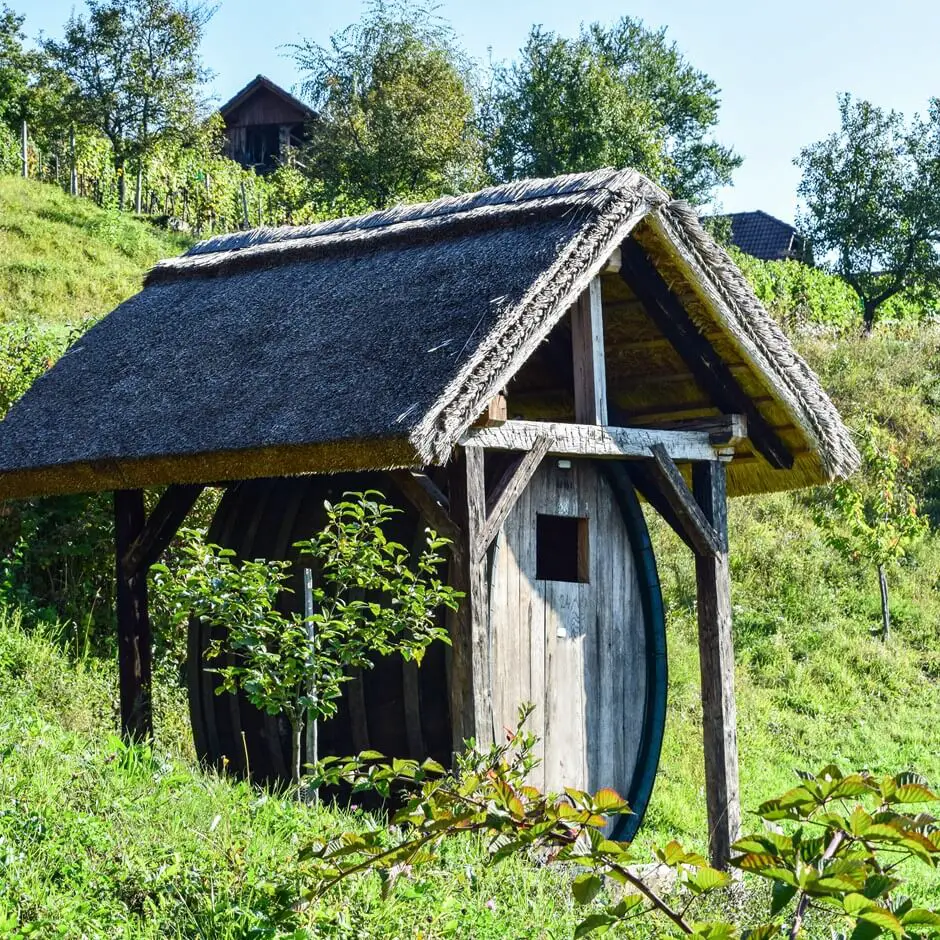 This is how a wine tour becomes a culinary journey
If you want to experience wine, there are many options. You can explore a wine region by choosing a road trip along a wine route. If your food journey is to be more sustainable, try the wines of a region in a hotel surrounded by vineyards. It is even better, if the area offers more wine experiences. This easily turns a weekend trip into a wine weekend to savor. Another option is a beautiful picnic in the vineyards. A culinary journey also goes well with wine tastings. And if the wine tour is supposed to be something special? Then you look for wine experiences in beautifully located wineries.
Wine experiences with winemakers and in wine regions are something special. Here, too, there are offers that allow you to look behind the scenes. Maybe you can even help out with work. What do you think of a vacation at a winery? During the day you hike through the vineyards. In the evening you rest in a winegrower's room after a dinner where house wines are compulsory. Are you interested in other drinks? What do you think of learning more about sea buckthorn and its properties?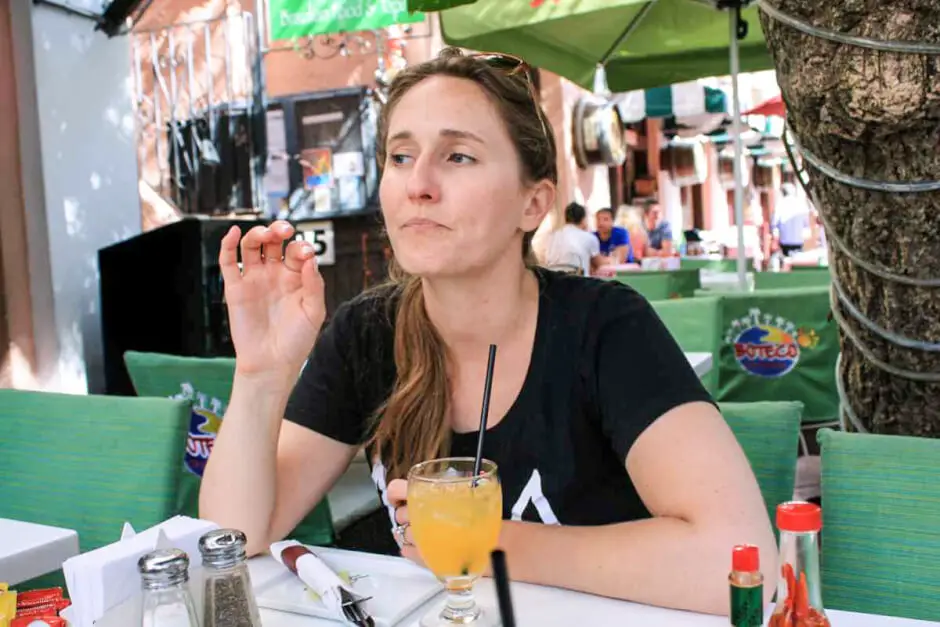 Food trips are Active Trips
Discovering a country or a city in culinary terms often means getting to know its people. This can be the case, when you visit a cheese producer, who manufactures specialty cheese like his family has done for centuries. In cities you have the opportunity to participate in food tours. These are interesting, if you are looking for restaurants, where the locals eat. We like to book food tours, when we are not familiar with the culinary specialties of a region. They give us an insight into the local cuisine on our food trips.
There is one thing that culinary trips are not: boring trips. With a little planning, you can create a vacation where you will come home with experiences and insights that you did not previously suspect how exciting they are. Get to know the local people. Get involved in their way of life. This creates experiences that remain unforgettable. Regardless of whether you are exploring your travel destination in a gourmet hotel or on a gourmet cruise, or whether you are exploring the area around your holiday destination on your own, there are offers for every taste. Be inventive and approach your hosts. You will see, it is fun to immerse yourself in a strange way of life.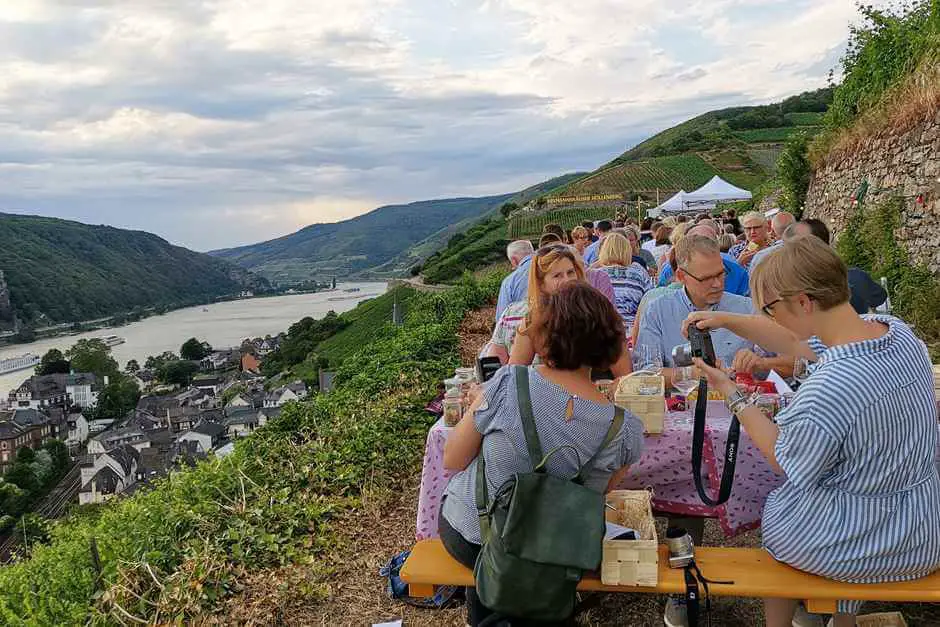 Go on a Journey of Discovery
It is very exciting, to put your food journey under a motto. You can even do that near your home. We did a food trip in the Burgenland in Austria in the footsteps of the Christmas goose. During the trip we bought all the ingredients we needed for a perfect goose roast from local producers. We cooked these in a restaurant at the end of the trip. Why not get to the bottom of the culinary specialties of Germany? We did a culinary country outing through Hesse looking for specialities of the region. We visited producers. They showed us, how they manufacture their products.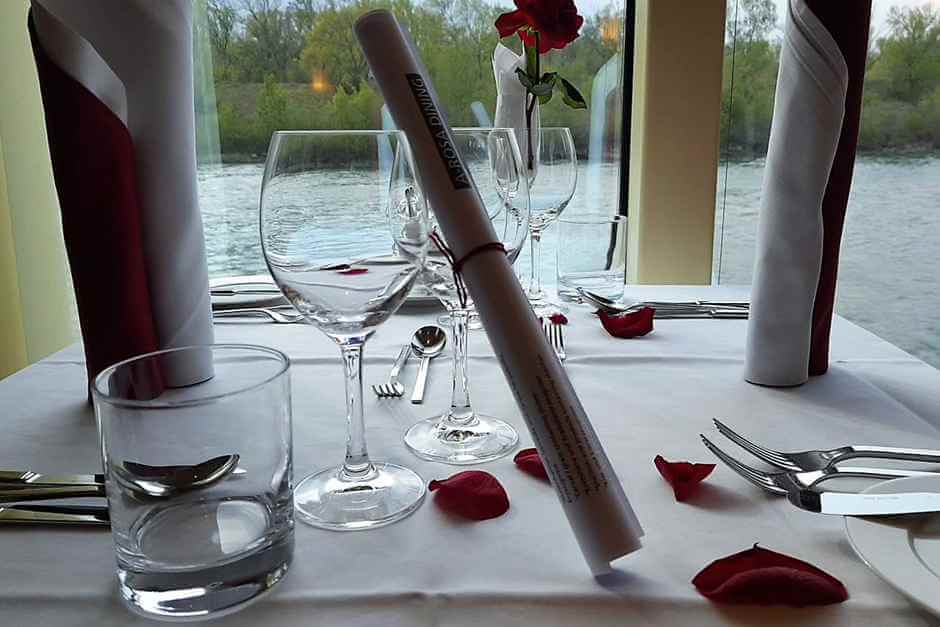 Enjoy a Gourmet Cruise
We have never had a gourmet cruise before. Instead, we spent one evening on a river cruise on the Rhone with a gourmet dinner. The food was served on a table with a view of the river. It wasn't just the food that was a pleasure. The view of the landscape along the Rhone contributed to the enjoyment of this evening in France. There are also cruises in which gourmet food plays the main role. There is one on the Danube or the Moselle. Both rivers cross wine regions. So what could be better than turning a culinary journey into a delightful experience. Trips to savor are perfect for this.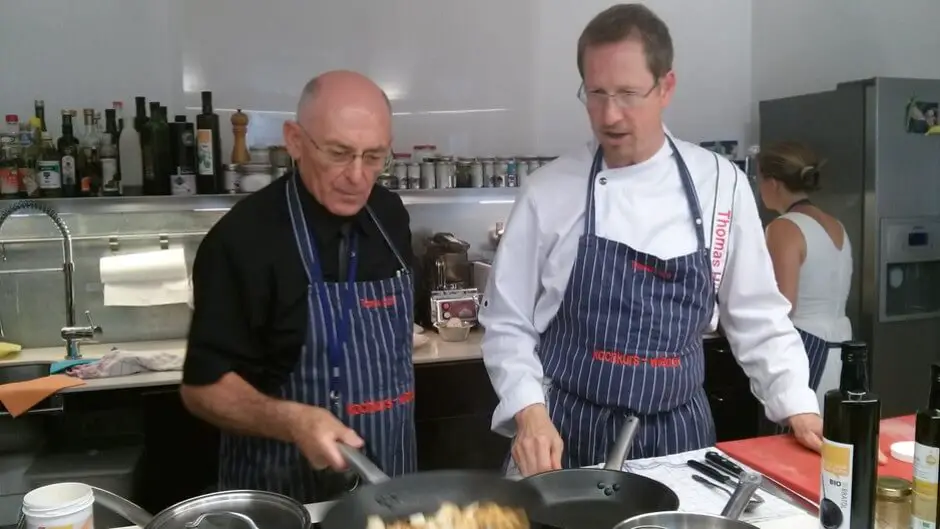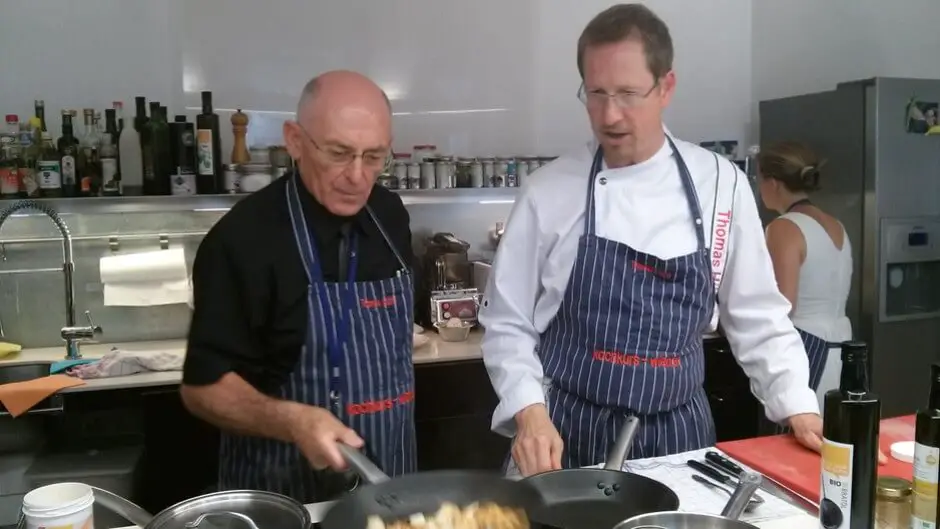 Why not travel to a Chef?
Have you ever thought about traveling to a chef? Is there anything better than learning from the experts? We did this several times on our trips to savor. In Vienna we learned, how to cook Waldviertel specialties. in the Gailtal in Carinthia we learned how to "krendel" pasta. We have prepared a soup from herbs, that we previously collected. There was also a herbal menu from the show kitchen in a gourmet hotel. There are many ways to take cooking classes. Hotels offer this again and again. There are also cooking offers in gourmet regions. It is worth looking out for.
Food Specialties are Souvenirs
Culinary travel also means looking for food specialties. Market visits , shopping sprees to specialty shops and visits to farm shops or farm cafés and producers are part of every food trip. In some food destinations, even visits to supermarkets are exciting. I am thinking of Newfoundland, where we discovered Cod cheeks. Food souvenirs, which we bring home from these visits, let us relive the experiences in our kitchen. That is, what we enjoy between our tours with recipes, that we bring home from food trips.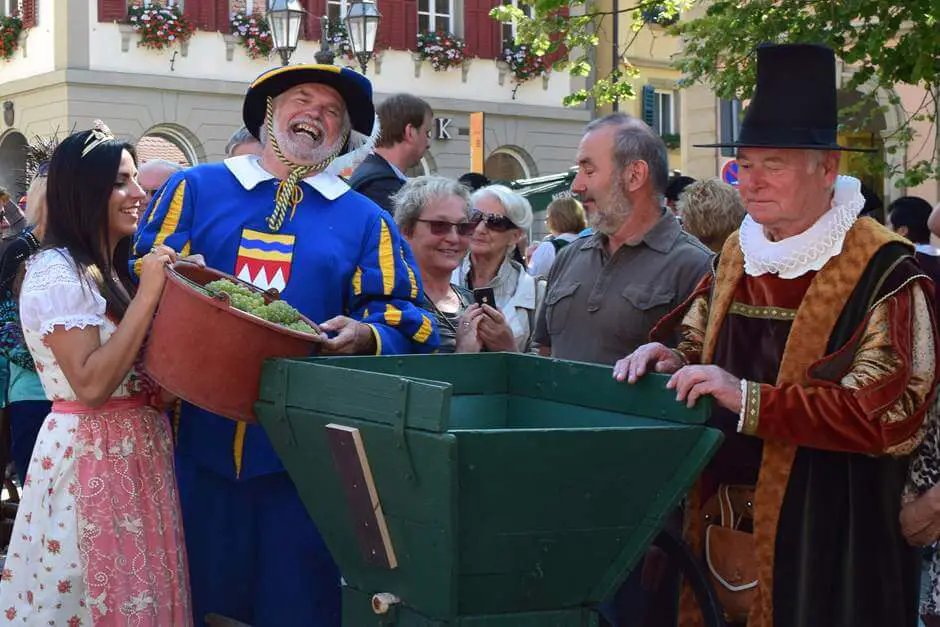 Wine, Beer or Street Food Festivals
Wine tours in Germany don't just mean a wine tour along the Moselle, Rhine, Danube or Main rivers. Wine regions offer even more experiences for culinary trips. There are food and wine festivals everywhere. A visit is suitable both for a weekend excursion and as a program item on a wine tour with wine tasting. We asked wine travel bloggers from all over the world which wine festivals they recommend. It is often worth taking a look at the daily newspaper. There you will find references to beer festivals or street food festivals. If you combine a wine tasting on the Moselle with an overnight stay in a gourmet hotel or a B&B, it quickly turns into a culinary journey, that is fondly remembered. You can also go on a search for the specialties on site.
Conclusion: Culinary Trips are Exciting and Varied
These are just a few of the ways in which you can travel culinary. There are other options. What do you think of a music festival where specialties are offered? Have you ever cooked with wild herbs? Or dined at a local's home? It is exciting to find out how to combine food and drinks. Have you ever visited a farm to learn more about sustainability? There are even museums dedicated to food and everything related to it.
We agree with our blogger friend Laura of Savored Journeys, when she explains: Why I Travel For Food and You Should Too. Food travel is fun.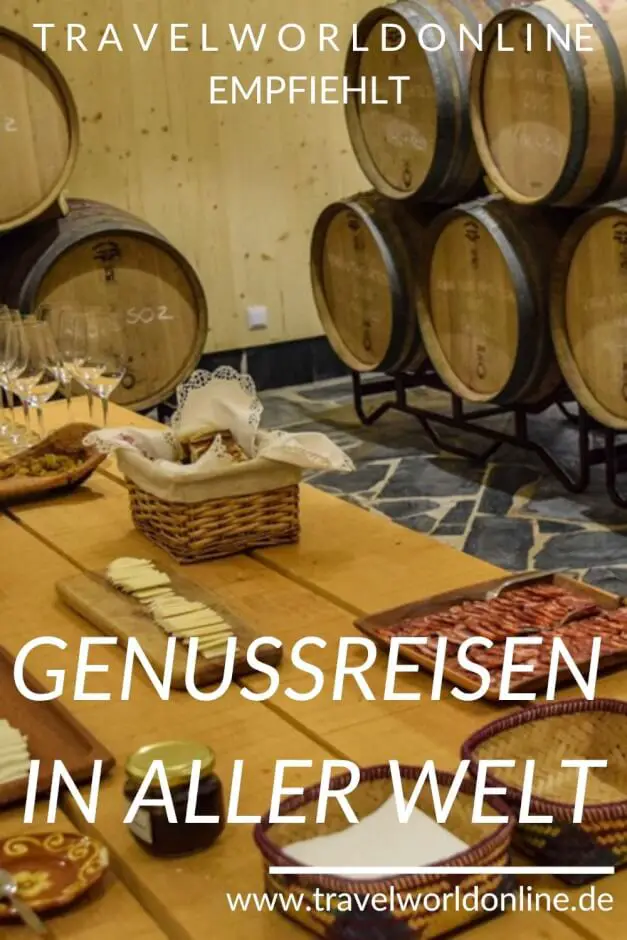 Source for culinary travel - how does it work? are research on site.
Text: © Copyright Monika Fuchs, TravelWorldOnline
Photos: © Copyright Monika Fuchs, TravelWorldOnline