Discover Montreal attractions for foodies

We are looking for the perfect one Montreal Sights for foodies. We know about ours Journeys through the Cantons de l'Est and the Ile d'Orleans that Quebec is a real paradise for connoisseurs and gourmets. We experience the French-Canadian tendency towards good food, excellent ingredients and extensive dining time and again on our travels through the province of Quebec. Anyone who comes here should take time to eat, because you don't gobble down a meal quickly, but enjoy it at leisure. Preferably with family or friends. Often hours pass by. But it's worth it.
The dishes are cooked from the products of the region, which have a variety and abundance, not to mention the taste sensations for the palate. On our Travel through the province We got to know producers and know how much love and enthusiasm they produce their products. The Wines and Ciders Quebecs can compete with the best in the world. The Ile d'Orleans has supplied the provincial capital of Quebec for centuries Fruits and vegetables, cassis or homemade chocolate, And the Sausage, cheese and chicken specialties in Quebec are unparalleled. We are therefore curious to see what the Montreal City Tour has to offer for foodies.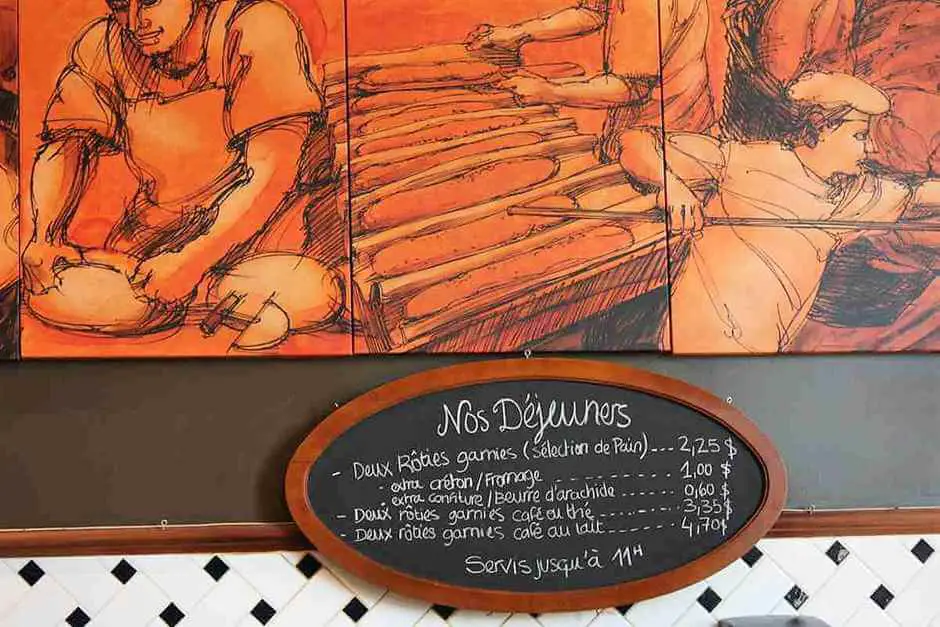 Montreal Tips for Culinary Travelers
We are on the go Ruby Roy, a connoisseur of Montreal's culinary scene. She likes to cook herself, as she tells us. To do this, she mainly shops in the city's markets. Ruby hails from one of the boroughs of Montreal away from the city center. It is these regions that she wants to show us. We set off for the Italian district below Mont Royal.
On our way there, Ruby draws our attention to the lampposts along the streets: "Pay attention to that! You'll look different after a few blocks. If you see new lampposts, it means you're leaving one neighborhood and moving on to the next. Very few Montrealers know that. The lampposts are my passion. Each of these neighborhoods is a separate entity. Everywhere you will find a butcher, a baker, a confectionery or chocolate shop and restaurants that are typical for the district and the ethnic group that lives there." That too vegan montreal There is, as Mostly Amélie reports.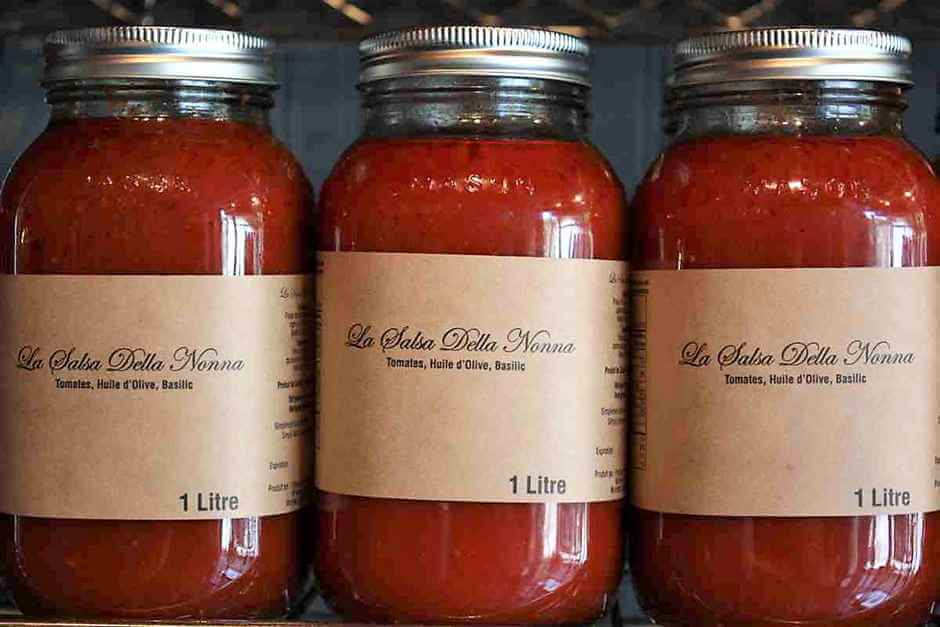 Montreal Trip with a Look behind the Scenes
Those who live here know their neighbors and like to chat with their baker while shopping. This is about what the competitor is currently offering in the next quarter. In an article on Montreal attractions for foodies, I read about "the war between two bagel shops". Ruby shows us that Boulangerie Fairmount Bagel. The huge selection of bagels proves the baker's inventiveness. There are bagels with onions, with garlic, with sesame - all baked with dark flour, or with poppy seeds and light flour. There is pretzel in New York style, bagel with cinnamon, with blueberries or cranberries. The selection is endless. And always good.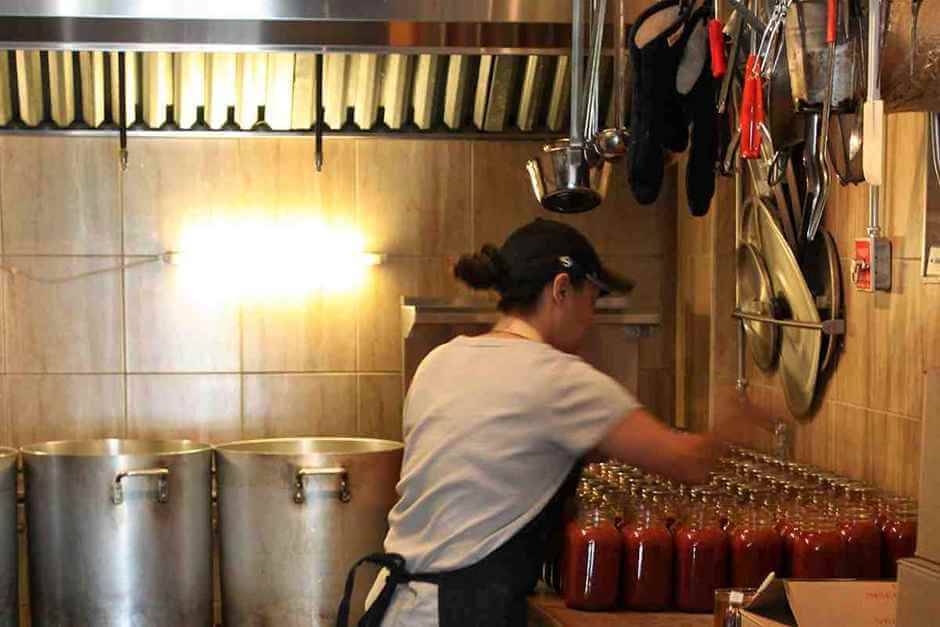 Eating in Montreal means to savor Quality
We don't see a supermarket, that sells everything, on our tour. "You can only find them in the big malls, but I don't go shopping there," Ruby says. "I know, what I like and what I want. I go to my charcuterie, where I get exactly the sausage I want. For the cheese, I love, I even drive through the whole city to Atwater Market on the other side of the city center." Not a short way, as we find out ourselves. Who lives here, pays attention to what he cooks and which ingredients he uses.
Ruby takes us to "Bella Nonna" where we meet the owner. She makes her own tomato sauce based on her grandmother's recipes. When we enter her shop, she is about to fill them into glasses. Handcrafted like my grandmother did. It smells of tomatoes and basil, the two main ingredients in her sauce. She also knows Ruby. As we look at the sauces that are on the shelves, she tells her about the recent events in her family.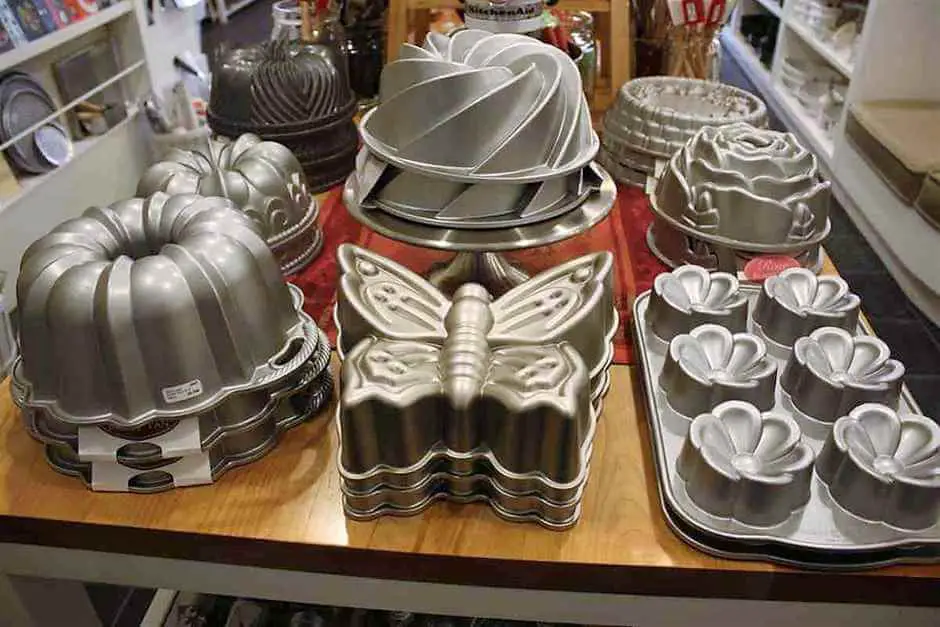 Souvenirs for Foodies from Montreal
Then Ruby shows us a shop in which I would have liked to spend my travel fund: Les Touilleurs, a shop where you get everything you need for the kitchen. From kitchen slicers to cake pans, rolling pins, cutting boards and even recipes. All this is so nice that I would like to equip my whole kitchen with it. The perfect Gift for Foodies. The owners are an institution among Montreal's must-see attractions for foodies. They organize kitchen parties at which they serve their guests cooked food.
If you feel like it, you can accompany them on gourmet trips to other regions of the world. They even have their own TV show: the Les Touilleurs TV show. In this, François Longpré and Sylvain Côté celebrate the food and the cultural aspects associated with their dishes. Each show is about one aspect of the gastronomic world, that a chef presents to his audience in the form of a cooking class. We enjoy this craving for food and cooking in every corner of the shop, until Ruby pushes us on to go on.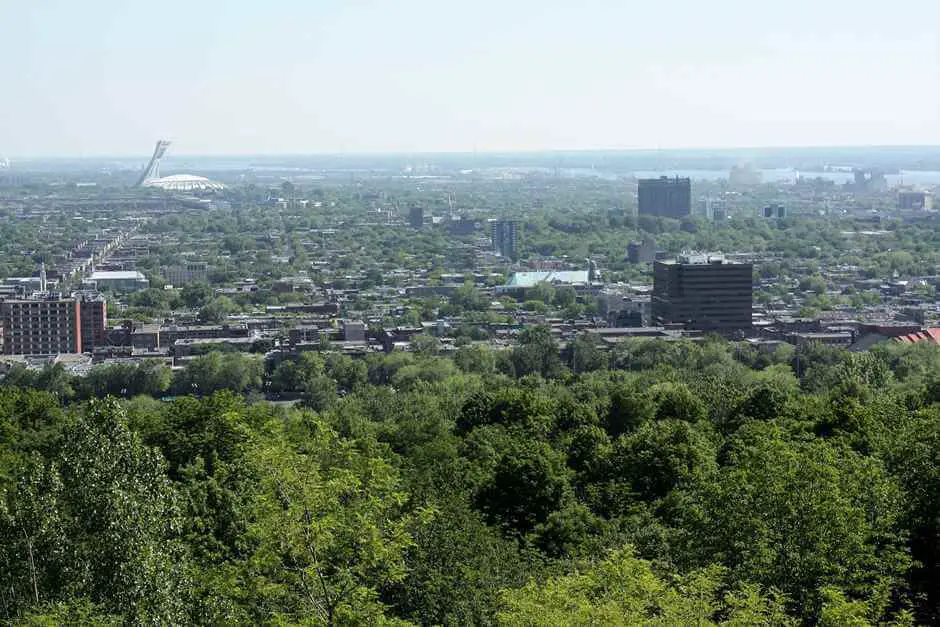 Montreal attractions for foodies
Again and again we pass the for Montreal typical residential streets. Wrought-iron banisters line the steep external stairs that lead into the apartment buildings. In front of it are small gardens, often only a few square meters in size. You can often tell from which origin the residents are: "If you see gardens with flowers and figures of saints, the residents usually come from Portugal." We cannot verify this statement, but we actually discover such gardens on our tour through the residential areas of Montreal.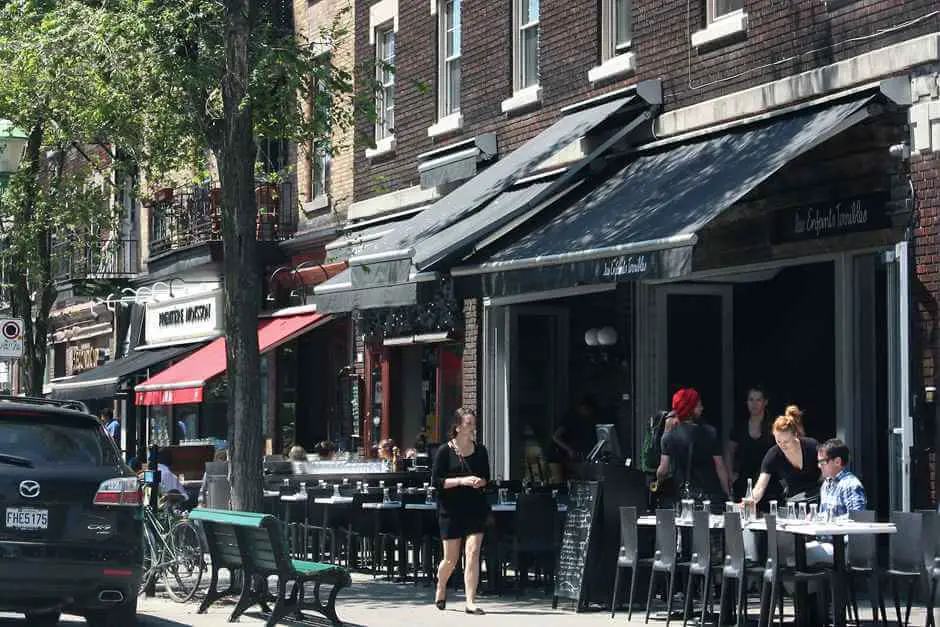 Insights for Foodies on this Montreal Food Tour
The mixture of people we meet on the way is colorful. After our tour with Ruby we make our way through the residential areas of the city. We sit down in one of the bistros, we encounter on the way. We walked without paying attention to the city map, street names or our orientation. That's why we ask our waiter for directions. "How long does it take to get to the city center on foot?" At first he looks at us somewhat confused. Then he says: "I can't say that exactly. I mostly ride my bike." At least he points us in the right direction and disappears in the kitchen. After a few minutes he returns and tells us, that it will take us about an hour.
He keeps coming back and shows us the right way on the map. He also tells us, that he is originally from Romania and stayed in Montreal during a trip. I ask him, how he likes his life in Montreal. He laughs and points to the environment, that appears more small-town than metropolitan: "I feel good here and found my friends here. I am fine and don't want to leave Montreal. "
We can understand that well. We like Montreal off the beaten path, and we can well relate on how you feel at home here.
By the way, you already know:
---
Travel Arrangements:
Parking at the airport
Here you can reserve your parking space at the airport.
Check in:
Arrival by plane, bus or train*. Montreal has an international airport where direct flights from Germany and Europe land.
Car Hire Montreal Canada :
Cheap Car Hire - Book Fast and Easy! *
Hotels:
Accommodations in and around Montreal * you can, for example, book through our partner booking.com.
Trips :
There is much, What to do in and around Montreal *. You can book your excursions, city tours and city passes online through our partner Get Your Guide. This includes a tour of the Montreal attractions for foodies.
---
Do you also know:
Source Montreal places to visit for foodies: on-site research courtesy of Tourisme Montreal. However, our opinion remains our own.
Text Montreal sights for foodies: © Copyright Monika Fuchs and TravelWorldOnline
Photos Montreal sights for foodies: © Copyright Monika Fuchs and TravelWorldOnline
Discover Montreal attractions for foodies