Worth seeing: the Sunset Art Gallery by William Roach in Cheticamp on Cape Breton

We are on the way Cabot Trail. On the outskirts of Cheticamp - coming from Margaree - we discovered the Sunset Art Gallery by William Roach. She was recommended to us because his daughter-in-law is German and supposedly brews a great espresso and other specialty coffees. When we get there, the daughter-in-law is not there. She has that day off. Your Frog Pond Café turns out to be a small and cozy garden in which the guests sit under a wooden roof. Quaint! However, we do without coffee because we have only just had breakfast.
Instead, we meet William Roach's wife, who shows us her husband's works in the gallery and allows us to photograph them so that we can show them to you. And they have it all! I really like the humorous fish, gulls and fantasy creatures. Linda Roach tells us that her husband often lives on the beaches of Cape Breton Island On the go is the search for driftwood, which is one of the materials he works with. The result is the most miraculous mythical creatures. Apparently, the artist also has a good dose of humor, because some of them immediately conjure a smile on my lips.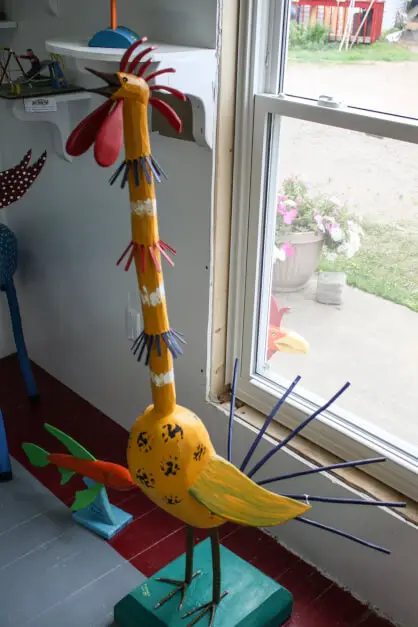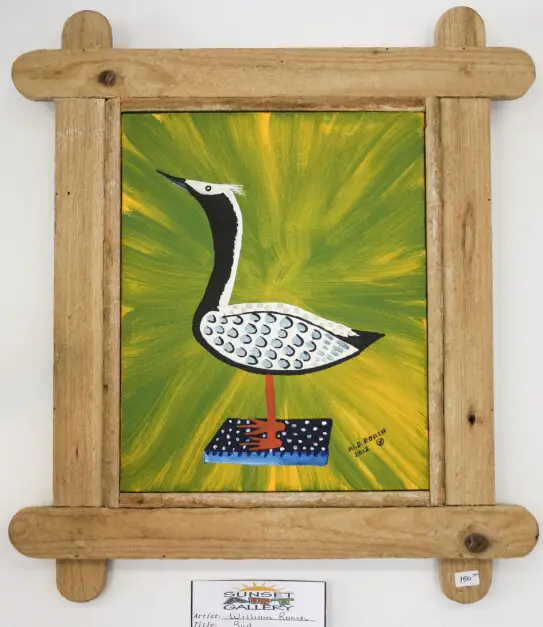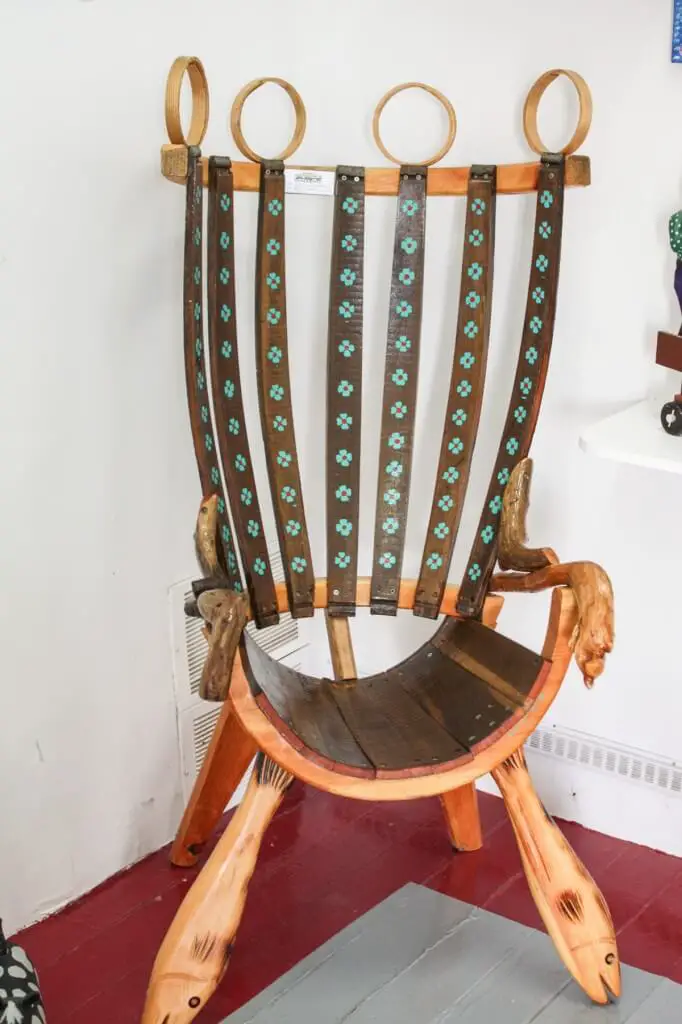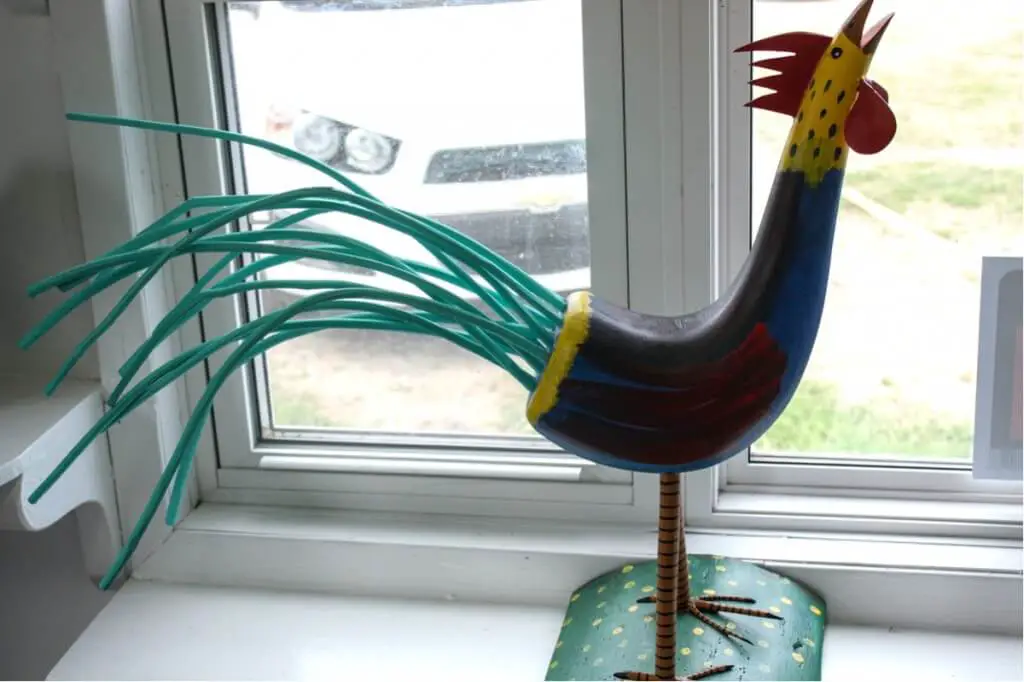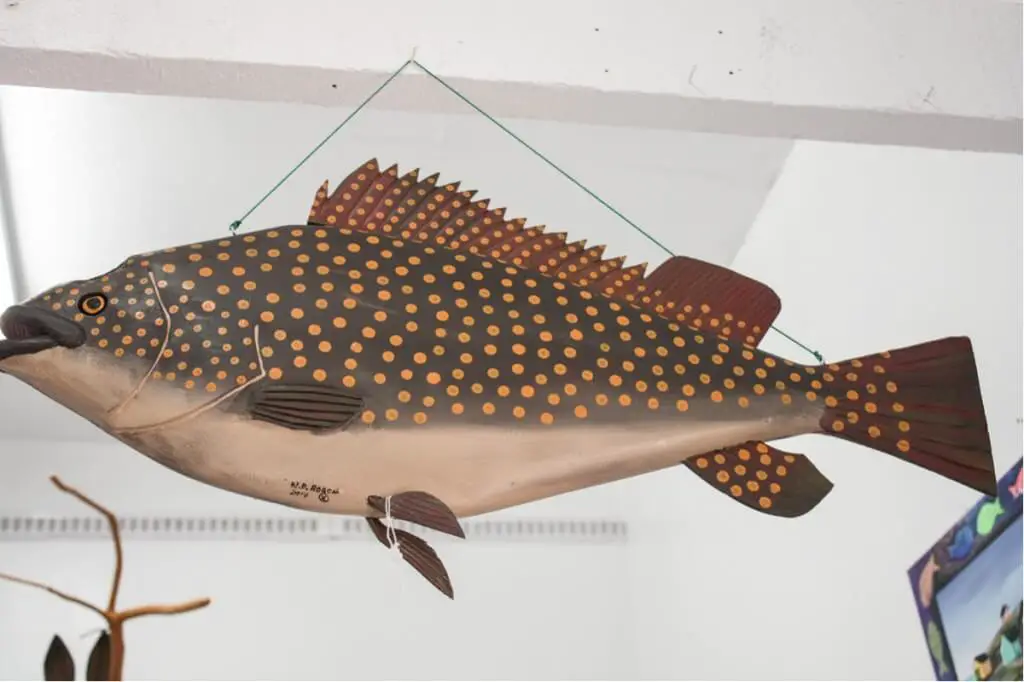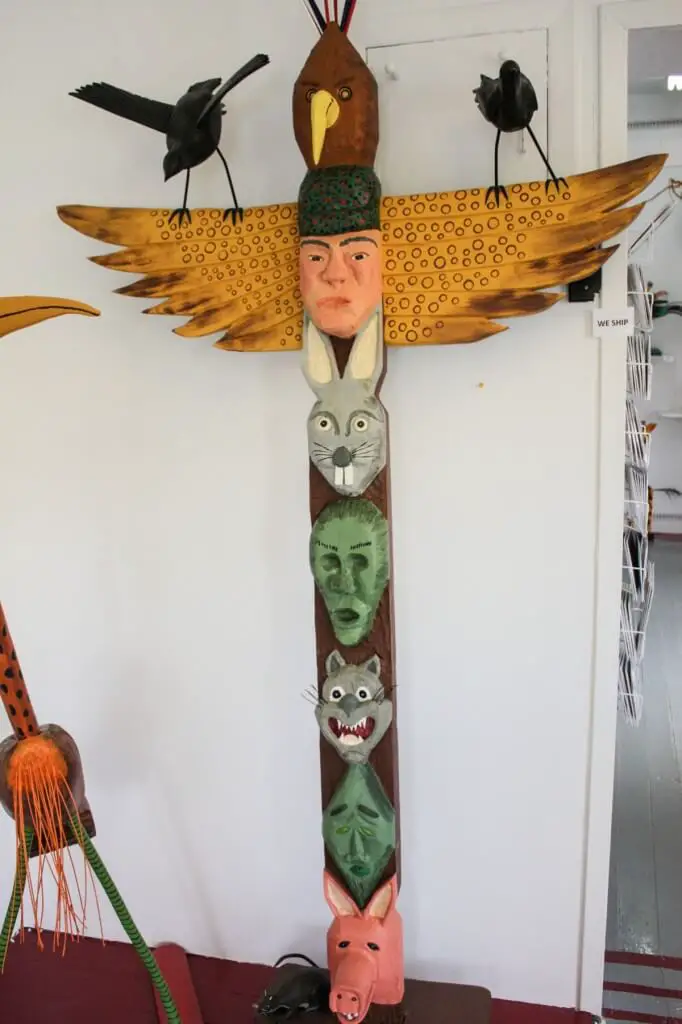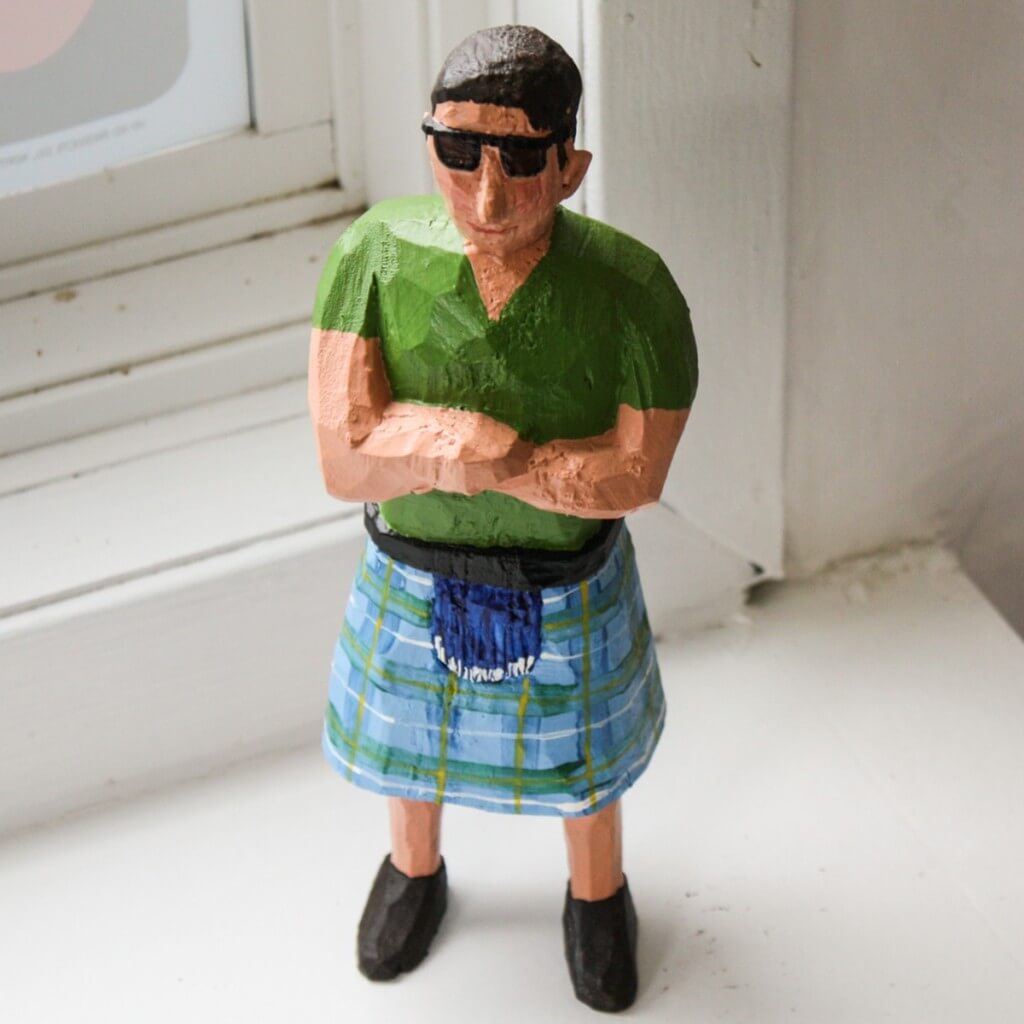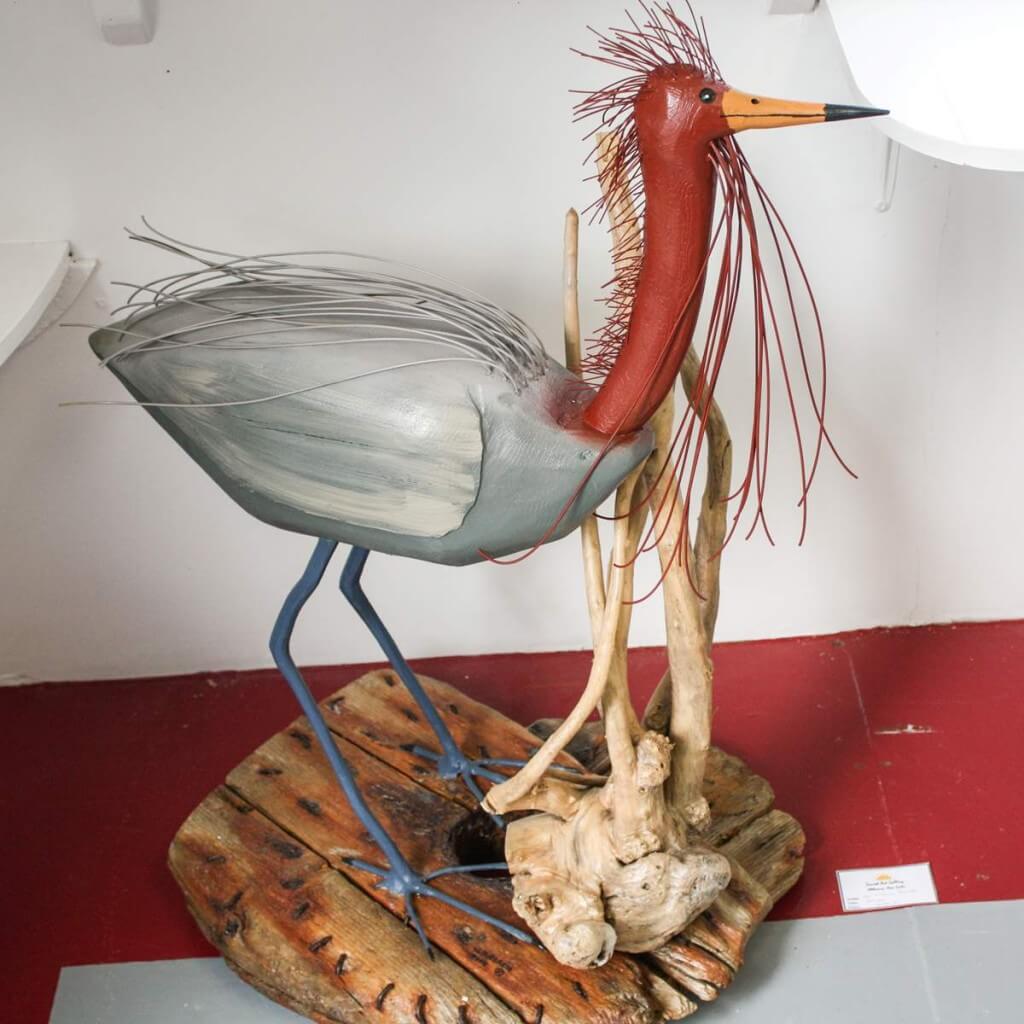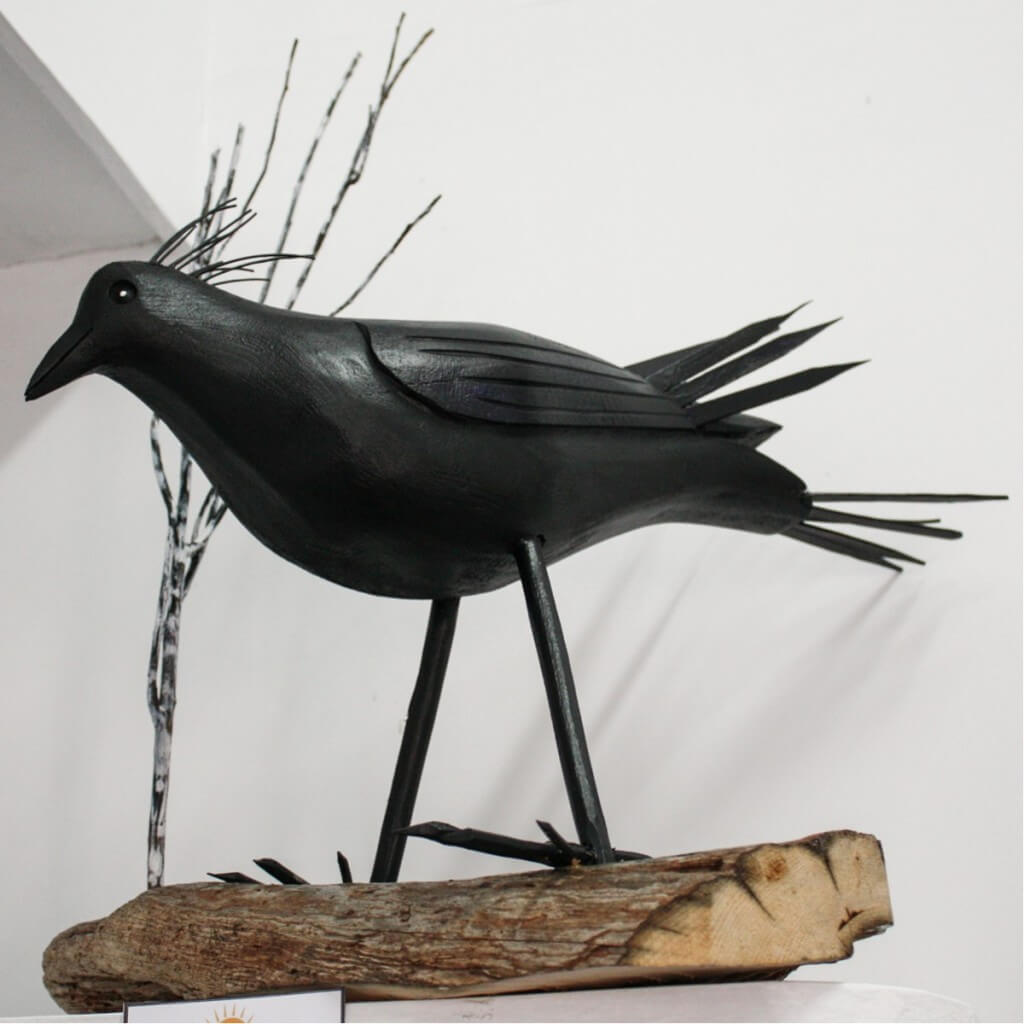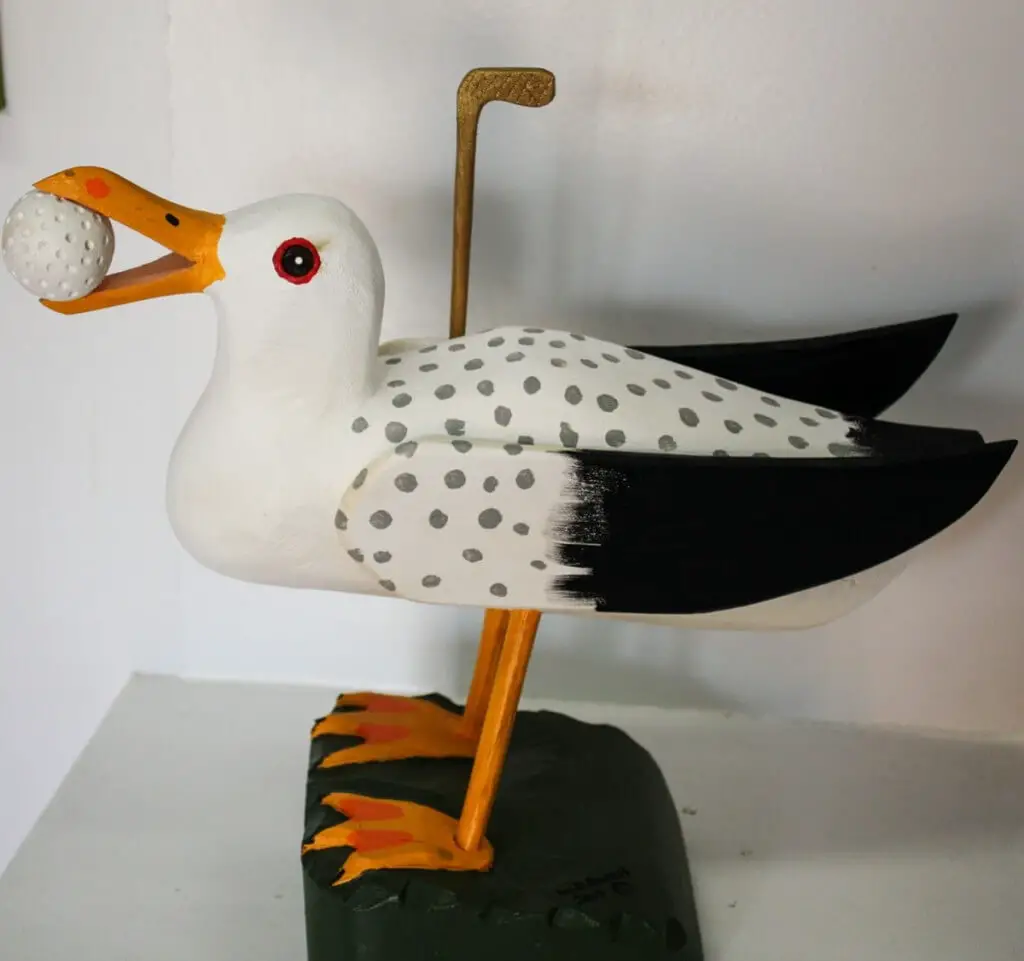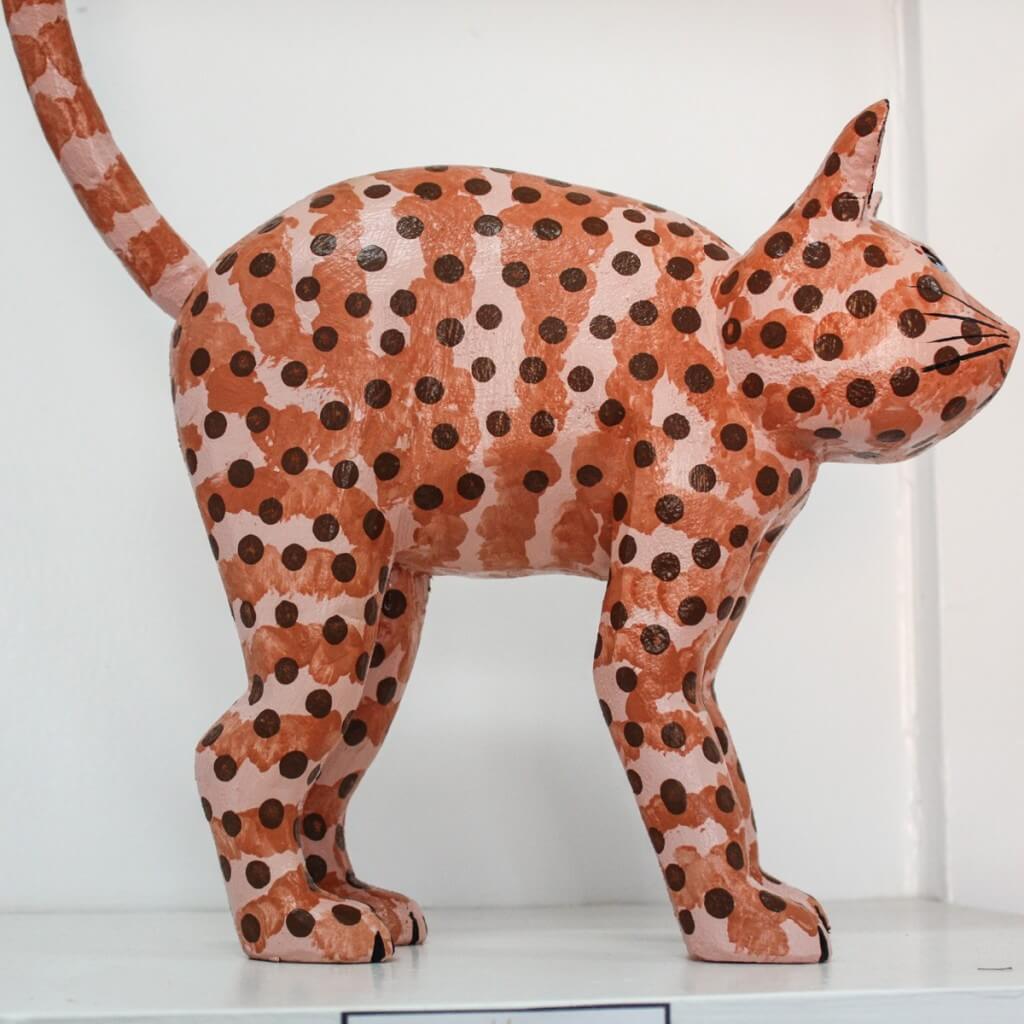 Folk art with humor on the Cabot Trail
In addition to his work, you can also see the folk art of other artists from Cape Breton Island in the Sunset Art Gallery in Cheticamp - and they are all charming with a good deal of humor. Many of these artists started their art as a hobby and used to work full time as a carpenter, grocer, boat builder, adventure guide or innkeeper.
For example, Joseph McKinnon of Sydney, Nova Scotia, began his career walking on the beach. There he picked up a piece of wood and started carving on it. What came out of it pleased him - and others. And today, his life-size statue of fiddler-player Archie Neil Chisholm is on the stage of the Normaway Inn in Cape Breton. Other works have found their way to many countries in the world.
Let us take you into a world of colors and fantasy that has something very sympathetic.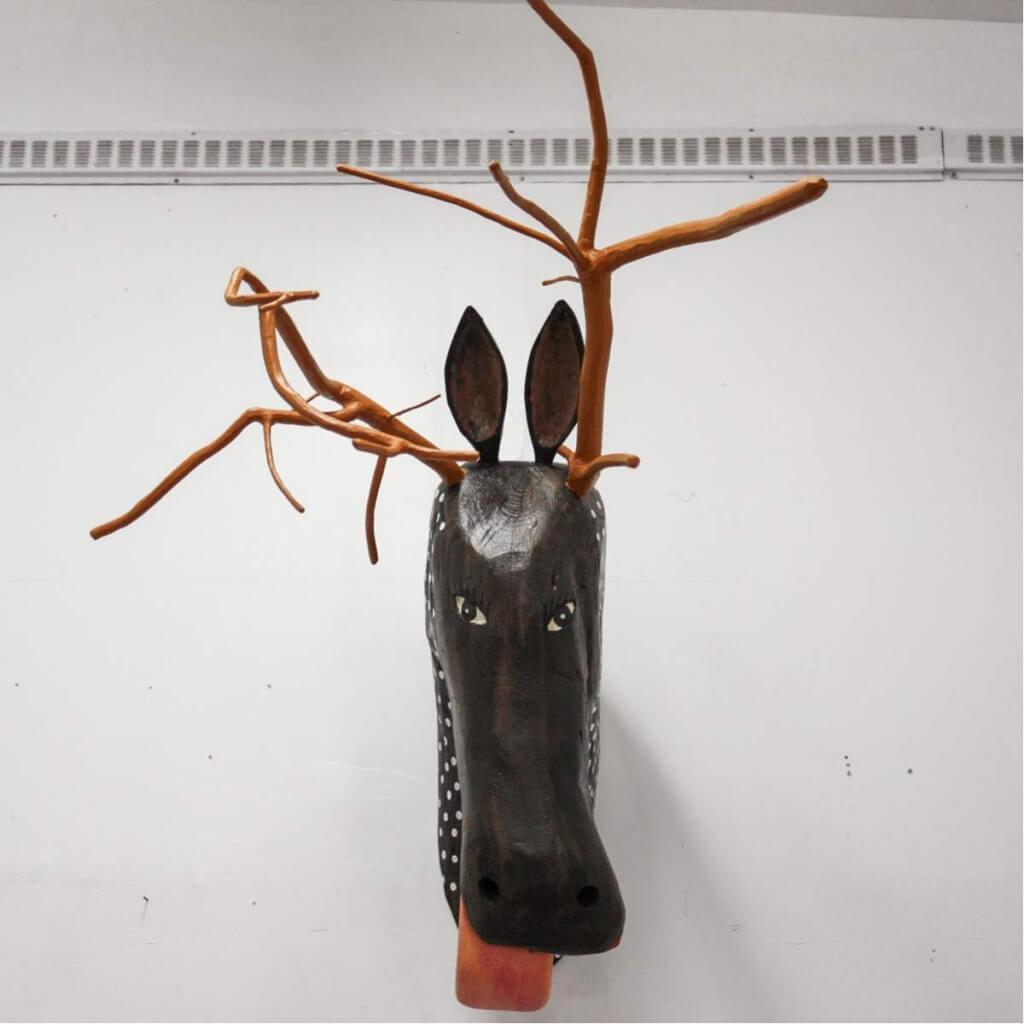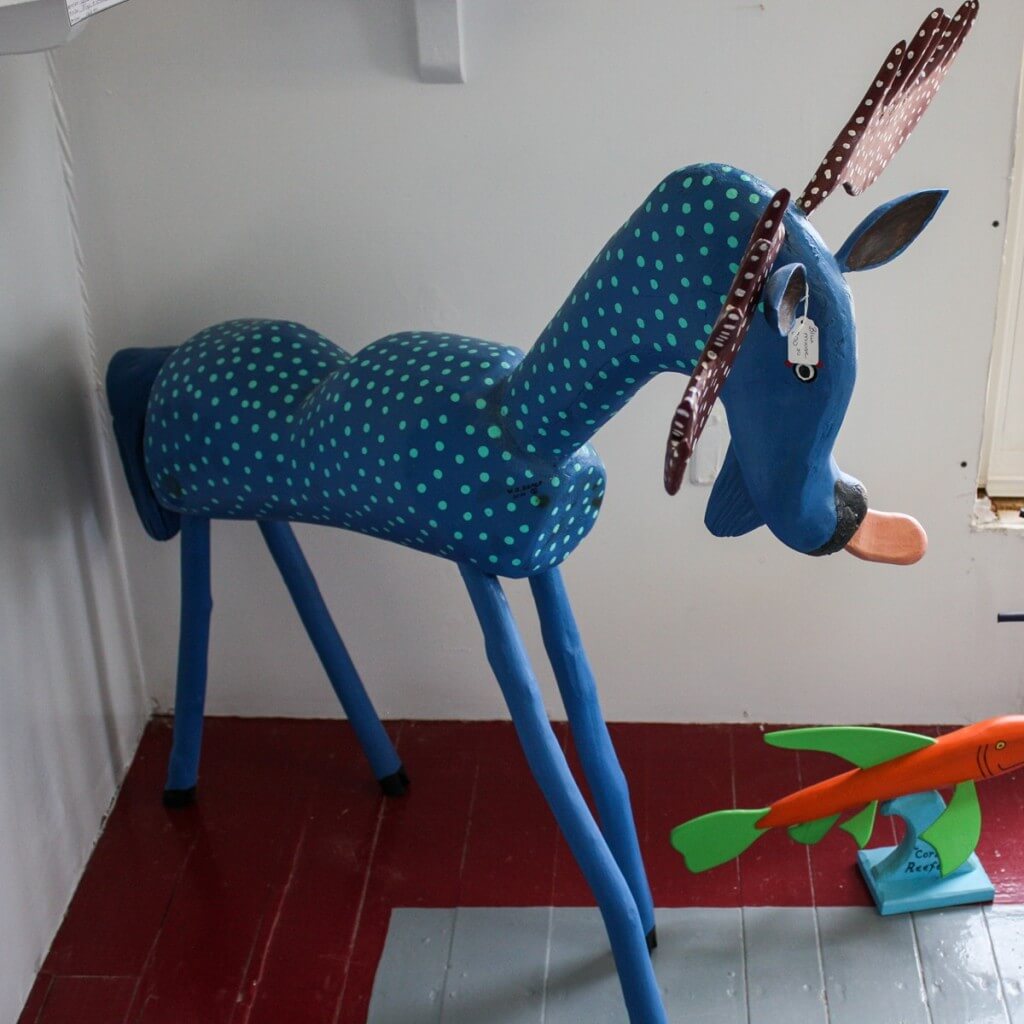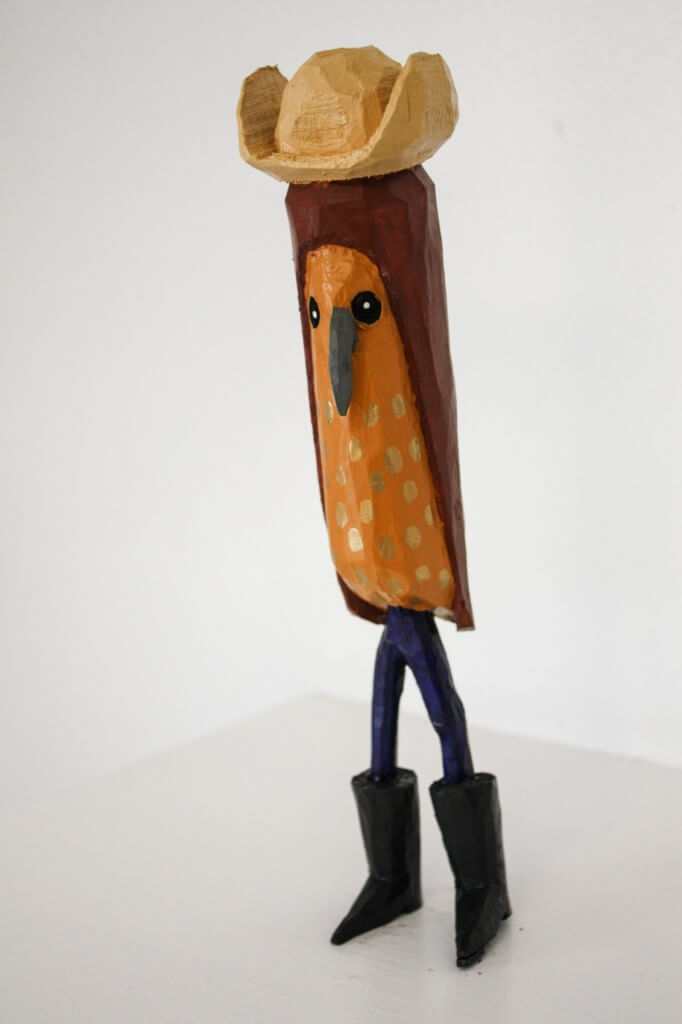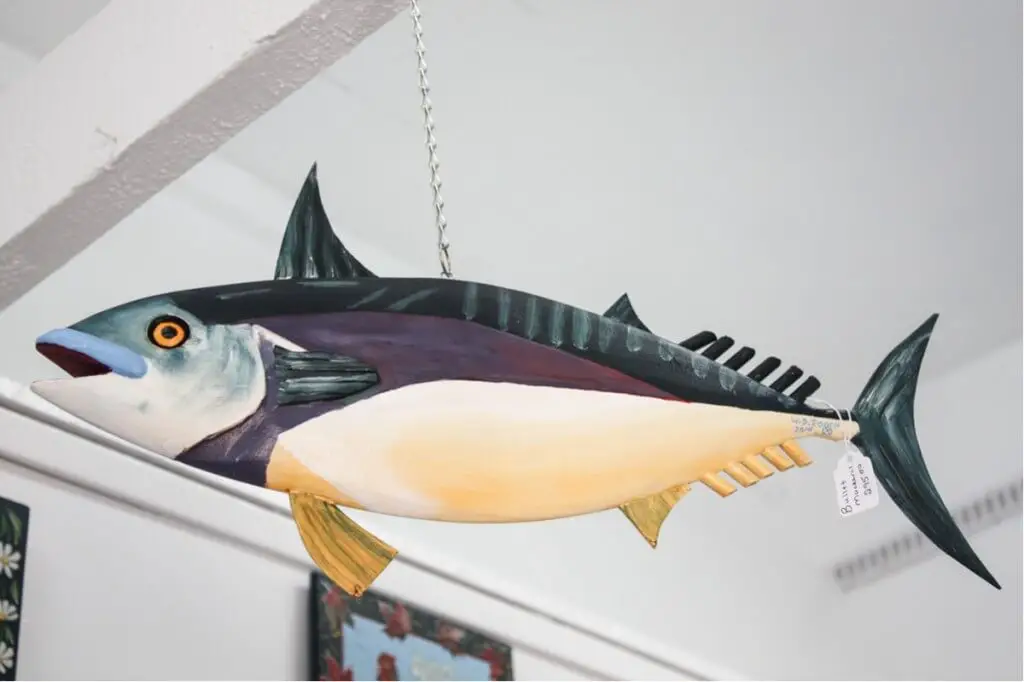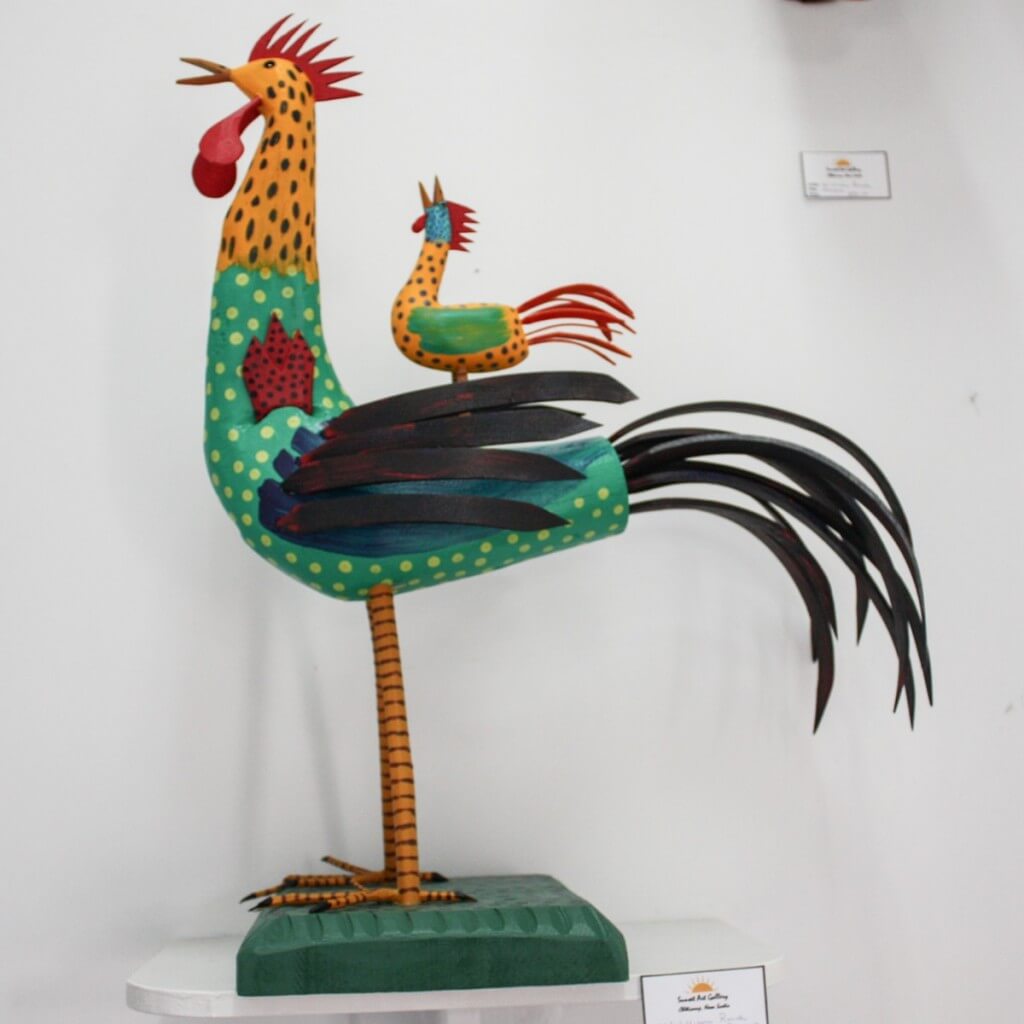 Do you already know:
---
Travel Arrangements:
Parking at the airport
Here you can reserve your parking space at the airport.
Check in:
Book yours here Arrival by plane, bus or train*. Air Canada, Condor and Icelandair fly from Germany to various airports in eastern Canada.
Car Rentals:
Cheap car hire - book quickly and easily!
Hotels:
hotels along this route * and on Cape Breton Island * You can book through our partner booking.com.
---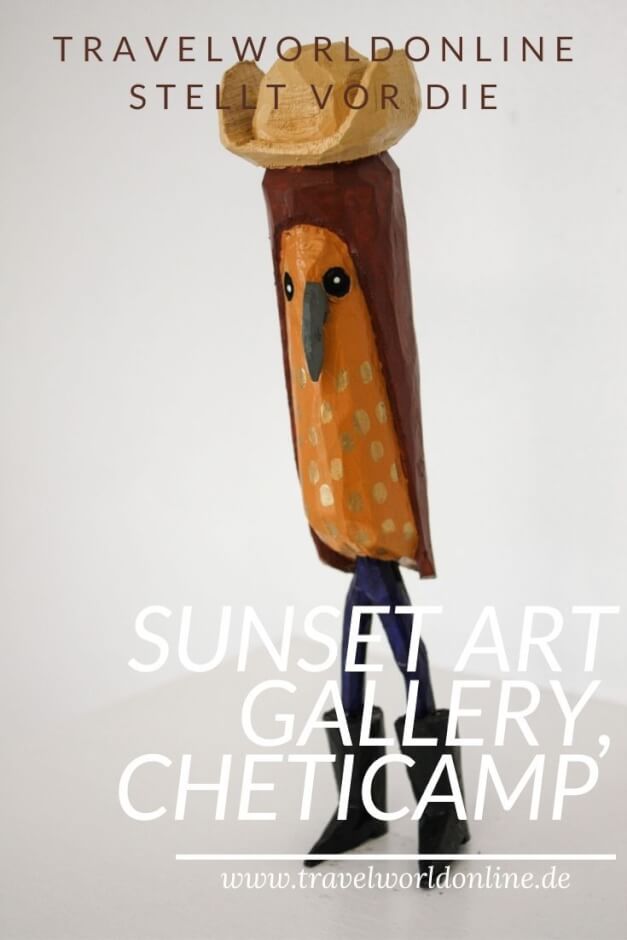 Source: own research on site. We would like to thank Tourism Nova Scotia, Destination Cape Breton and the Canadian Tourism Commission for the kind invitation to this trip. Our opinion remains our own.
Text: © Copyright Monika Fuchs, TravelWorldOnline
Photos: © Copyright Monika Fuchs, TravelWorldOnline
Cheticamp on the Cabot Trail: folk art with humor