Do you know that? You are traveling in your dreamland, and actually everything should be perfect now: finally you are on the way in the country that you always wanted to see. It turns out to be much nicer than you expected. The landscapes are breathtaking. The people are warm and very hospitable. The food is what you expected. But stop! Suddenly, there is a yearning for local food that you did not expect.
How I got cravings for potato dumplings in Canada
Traveling has been part of my life for more than thirty years. Since I earn my living traveling, I travel almost the whole year. Of course, I got to know and love many different kitchens. And I'm still looking forward to having fresh wild salmon from the fjords of British Columbia or a juicy prime rib from Alberta with horseradish sauce and baked potato on my plate. But our food in Canada is not just about it. Traveling through Canada for years, I've discovered restaurants that serve meals and imaginative recipes in addition to those dishes. One-sided and monotonous our food in our favorite country in North America is not.
Nevertheless, I can remember a trip many years ago, when I suddenly got cravings for potato dumplings in Canada. In addition you must know that I frequently select my courts after the inserts with restaurant visits in Bavaria and Austria. I love everything that is made from potatoes. These can be rösti, croquettes, potato pancakes or French fries. But my favorite are potato dumplings. That may be due to my native Bavaria. Or at my mother's kitchen. Every Sunday there was a roast at our house. These always included potato dumplings. I have fallen for them since my first bite.
As a tour guide, I used to travel for months without ever coming home. However, this one trip, of which I speak here, lasted extremely long for me as well. Traveling almost nine months at a time in different countries of the world! That may sound appealing to some of you. But it was not vacation. But my everyday work. And on the table came what was offered in each country. After nine months of foreign kitchens, my hunger for potato dumplings grew to the limit. And I knew it was almost impossible to find potato dumplings in Canada.
I have never been so happy to find potato dumpling dough
This was back when I was on adventure and camping trips so we had to keep shopping. We could cook if we wanted. In every supermarket, my gaze wandered longingly to the counters where ready-made dough was sold: in Mexico, in the USA and finally in Canada. Everywhere I had to move on, disappointed. Until we got to a tiny supermarket in the northern Rocky Mountains. The place was so small that I can't even remember its name. But what did I discover there on the supermarket shelf? Potato dumpling dough !!!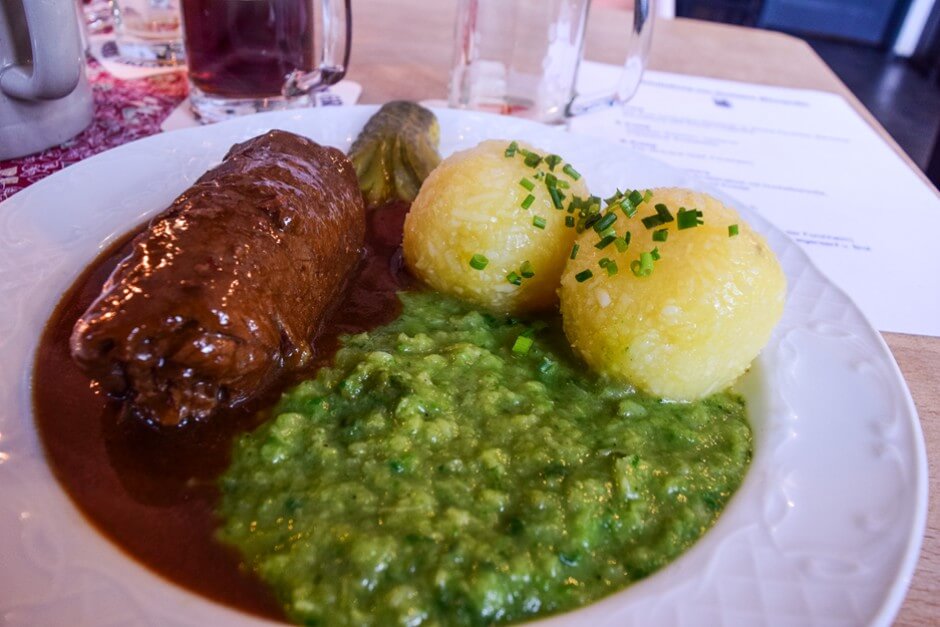 I do not know if you can imagine the happiness that went through me at this sight. Back at the campsite, a large pot of water was boiled, the dumplings formed into round dough balls and boiled in boiling water until they were cooked. There was - not quite stylish - goulash. That was the simplest thing we did with our camping gear. But what did it matter if my side dish was potato dumplings. Never have they tasted as good as they did at this campsite in northern Alberta. So I remember my potato dumplings in Canada until today.
With this article we participate in the blog parade Food cravings on vacation by Julia Schoon. In addition, the article fits well with the blog parade Made in Germany by Carolin Aschemeier.
Source: own photos and own experiences
Text: © Copyright Monika Fuchs, TravelWorldOnline
Photos: © Copyright Monika Fuchs, TravelWorldOnline
Potato dumplings in Canada