Why We Like Massachusetts
Rockport! I want to introduce you to this fishing village in Massachusetts for a long time. We were often out and about in Boston and the surrounding area. New England has done to us with its pretty little places with the white church spiers, but also with the cute houses in the Queen Anne style. Then there are the captains 'houses on the coast with their galleries on the roof, from which the captains' wives looked for the ships of their maritime men.
Massachusetts makes us feel as if a dollhouse world has come to life - no matter in which region of the state we are traveling. That is also what draws us there again and again. It's the Massachusetts we seek when we go exploring this American state. At Cape Ann, northeast of Boston, we finally find it. There are several fishing villages worth a visit. However, we liked Rockport best.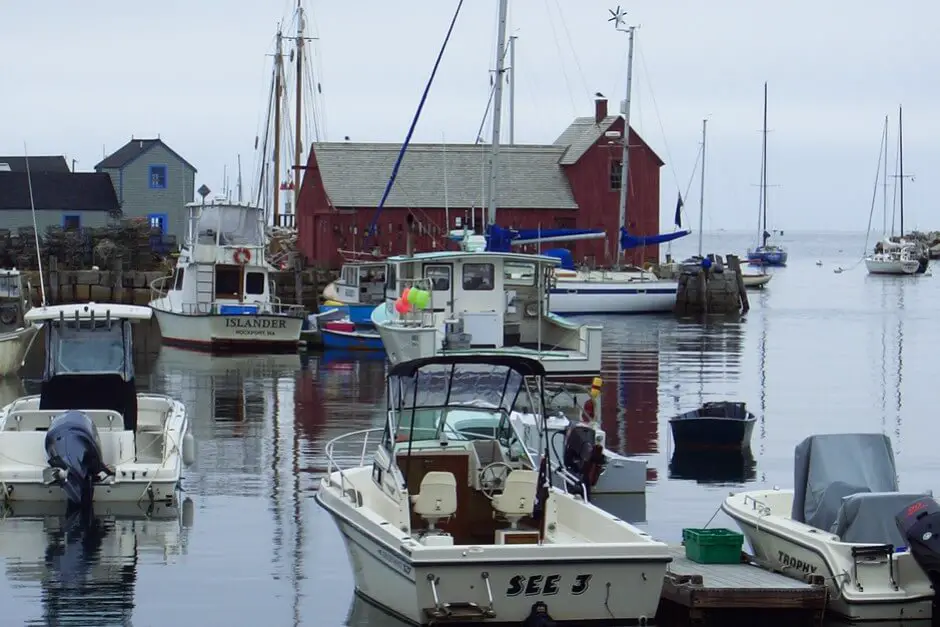 Rockport in Massachusetts
These little ones Places in Massachusetts tell stories. Of the people who built ships here. With that, they sailed out into the world in search of rum, for trade goods in Asia, yes, and also for slaves in Africa. The schooners were created in these places, with which New England sailors sailed around Cape Horn on the way to California, Japan or Alaska. Here they brought the whale oil from their whaling trips to the Arctic, which lit the lanterns along the cobblestone streets that still line some of the old town lanes of the coastal towns.
For overnight stay we recommend:
Rockport is one of those places. This Massachusetts fishing village is located on the extreme northeast tip of Massachusetts Bay, northeast of Boston. It can be reached by car in less than an hour from Boston. A stone's throw! And also a time travel, one comes from the modern city in this small fishing village on the coast.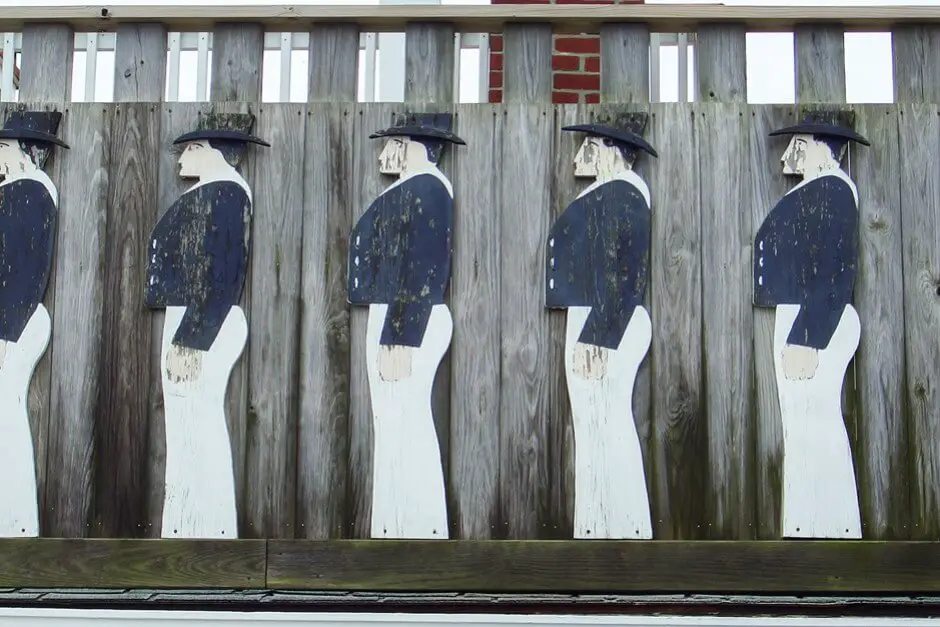 Fishing village and artist village
In any case, Rockport's charm is a mixture of a fishing village and an artist's place. However, great history was never written here. For a long time, the place was only a suburb of neighboring Gloucester, where the shipyards procured wood for shipbuilding. Granite was later mined in the area. Rockport has also always been known for its good fishing grounds. You can feel the proximity of the sea everywhere. That is why the lobster fishermen still go out here today to lay out their baskets in Massachusetts Bay. She is accompanied by the hope of catching the tasty crustaceans. You can also smell the ocean everywhere. Whether that's at the landmark of the place, the fishing shed with the strange name "Motif No. 1 ", is at the mooring of the sailing yachts in the harbor or at the places where lobster traps and lobster buoys are waiting for their next use in the sea.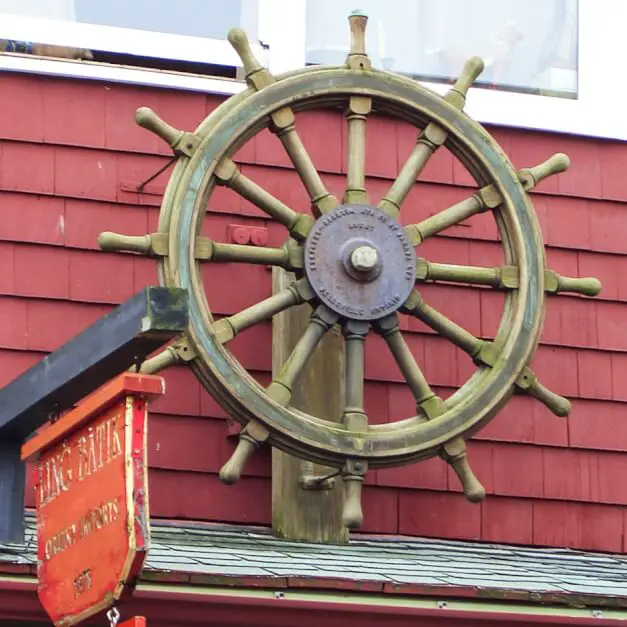 Maritime charm attracts artists
After all, it was this maritime charm of the place that attracted more and more artists here. As we stroll through the village, we can spot painters trying to capture the charm of rockport on canvas. On Bearskin Neck, a quay whose former fishermen's huts now house numerous art galleries, restaurants and shops, you can admire their works and of course buy them.
Rockport is definitely a place we love in New England. With a maritime character, a manageable center that invites you to stroll, cute coffee shops, where we can watch the hustle and bustle in the harbor over a cup of tea. Or boutiques and craft shops where we like to spend hours and rummage in search of the most beautiful souvenir that makes us feel at home this feeling, which also gives us the place. An arrival. A well-being. An inspiration for your own creativity. However, I would like to live in one of these captains' houses overlooking the sea and work at a desk in an alcove, from which my eyes keep wandering over the port of Rockport.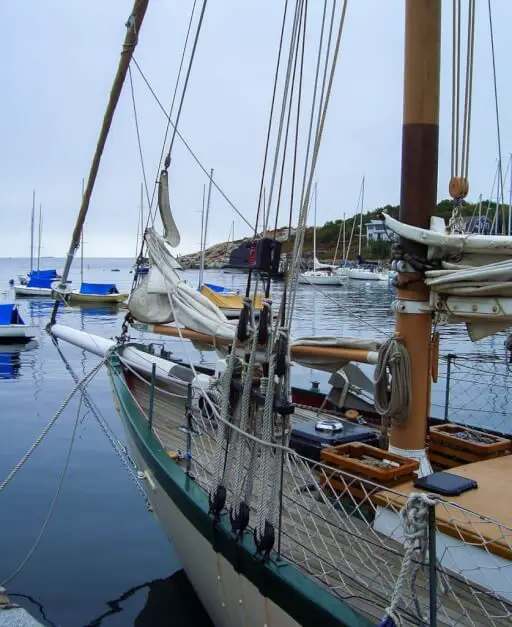 ---
Travel Arrangements:
Getting there
KLM, Lufthansa, Air France, United and British Airways fly to Boston. There you can rent a rental car in any case.
Car Rentals:
Cheap car hire - book quickly and easily!
Hotels and Inns in Rockport:
Hotels and Inns in Rockport * You can also book through our partner booking.com at this link.
---
Source: own research on site. Anyway, we financed this trip ourselves.
Text: © Copyright Monika Fuchs, TravelWorldOnline
Photos: © Copyright Monika Fuchs, TravelWorldOnline
Rockport, fishing village in Massachusetts