Especially in times when the dollar is expensive, it pays to know a list of "free things to do in Boston". But not only then. Because traveling to big cities in the US is usually not cheap. So it's good to know what you can do without spending a lot of money. In the 17 years that I have been a tour guide in the United States, I have visited Boston countless times. Also since then we have been to the city several times as we are big fans of Boston and New England. In my spare time I had time to look out for places and things to do in the city that are exciting but cost nothing or very little. I hope my list of free things to do in Boston helps you plan your trip.
There's no better way to spend a few days in Boston than trying out new places and activities. Check out these free tips for Boston and the surrounding area!
Top 20 free things to do in Boston
Here we present what you can do in Boston without spending a lot of money.
The Freedom Trail through Boston
First and foremost is the Freedom Trail. This is a walking tour of downtown Boston that takes in the most important sights from the American Revolution and Boston's history. You can do this walk on your own and completely free of charge. If you read our step-by-step guide for the Freedom Trail, you will find out everything you need to know. But you can also do a guided tour* with a guide who will provide you with plenty of knowledge about the history of the city and the revolution along the way.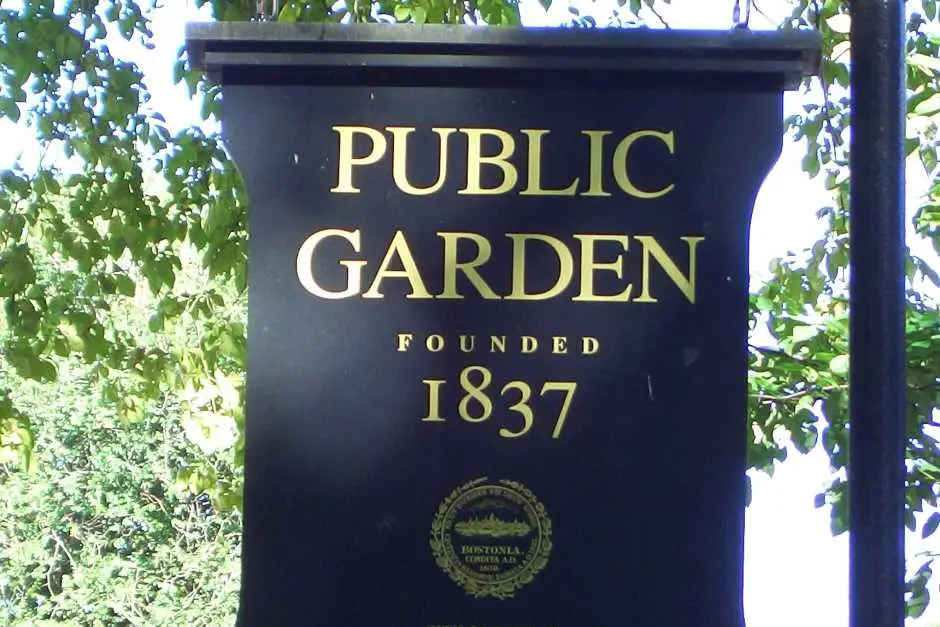 The Public Garden, one of the free things to do in Boston
A walk through the Public Garden is worthwhile. Here you can stroll through the parks, watch the Bostonians as they have their lunch break or take a break. My tip: buy some snacks and fruit for a picnic before you visit, sit on a park bench and enjoy the beautiful views in this park, which dates back to 1837.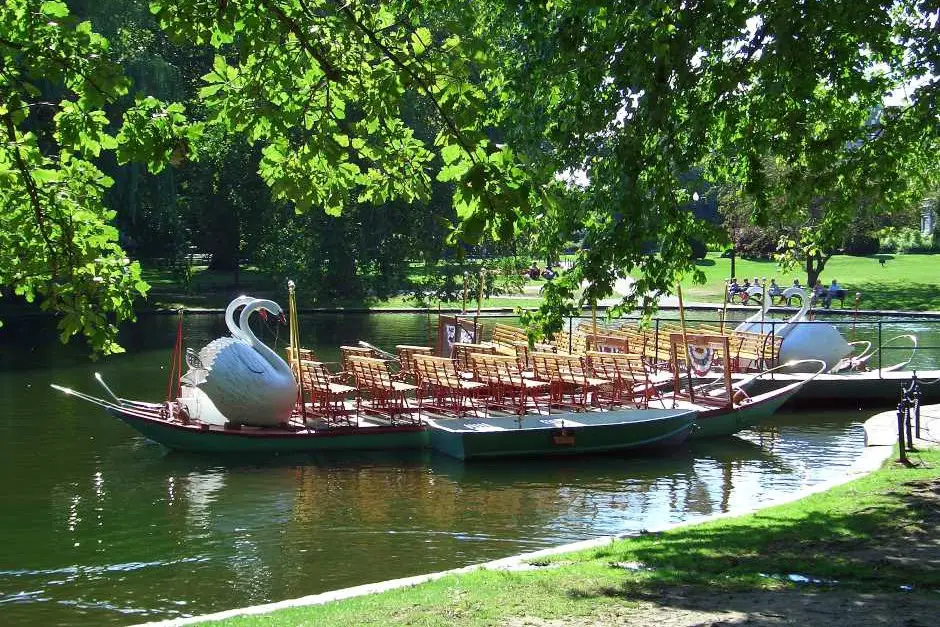 Swan Boat Tour of the Public Garden
A tour of the Public Garden on the Swan Boat is not entirely free. But it only costs a few dollars. So we're adding the tour to our list of free things to do in Boston. It's definitely a leisurely way to take in the park's greenery and skyscrapers towering above. There are many photo opportunities along the way.
The Boston Back Bay and its highlights are Free Things to Do in Boston
The Back Bay was built on heaped up land and stands entirely on polders. Stroll down posh Commonwealth Avenue or shop at Prudential Center and Copley Place. On Newbury Street you can relax in one of the street cafes or visit the elegant boutiques.
Trinity Church
Visit Trinity Church. This church is the major work of architect Henry Hobson Richardson (1838-86). It inspired the Romanesque Revival architectural style that has been dubbed Richardsonian Romanesque. Worth seeing are the west portal with its statues and friezes with biblical scenes as well as the rich paintings in the church interior, which come from John La Farge.
Copley Square, Tel. (617) 536 0944, www.trinitychurchboston.org/
Boston Public Library
Visit the Boston Public Library and see its impressive architecture. This building was constructed in 1895 in Neo-Renaissance style according to plans by the New York architects McKim, Mead and White.
Dartmouth Street, tel (617) 536 5400, there are public tours a few times a week (see www.bpl.org for information). You can also look at the library on your own. Guidebooks are available on site.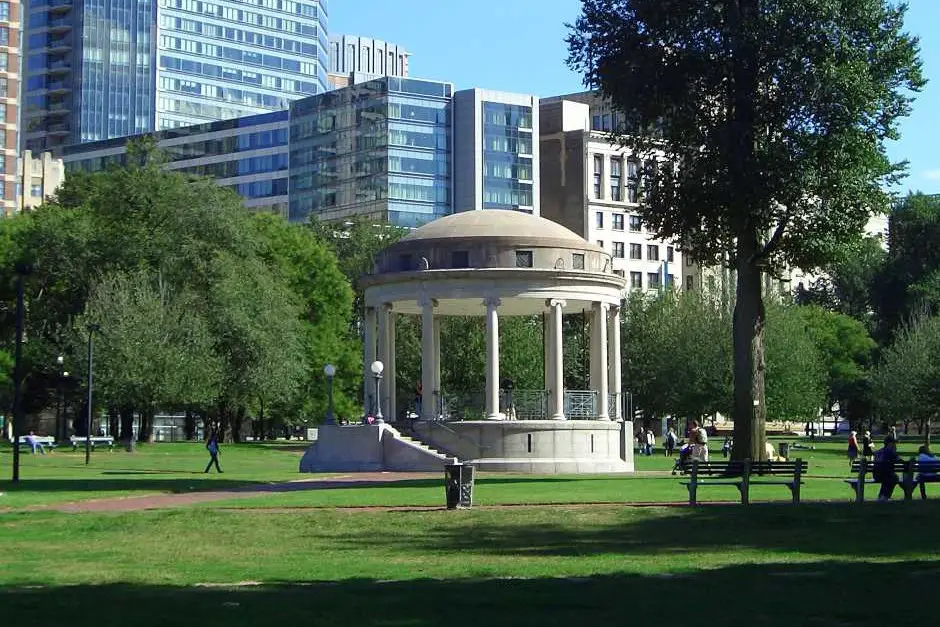 Relax on the Boston Common
Only Charles Street separates the Public Garden from Boston Common, the city's large urban park. Here you can stroll around Frog Pond, check out the Soldiers and Sailors Memorial, or sit on one of the park benches at the Parkman Bandstand for a sandwich or wrap from Earl of Sandwich right next door before continuing to explore Boston. You might be lucky enough to catch a Shakespeare play in the summer.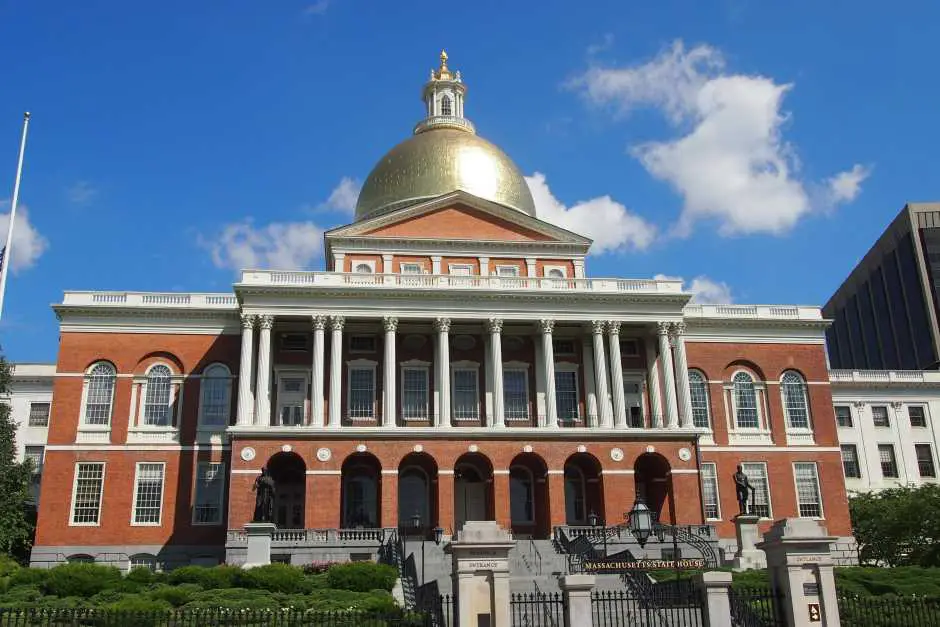 Tour of the Boston State House
A tour of the Boston State House is one of the free things to do in Boston that we highly recommend. Volunteers also offer a 45-minute tour of the State House, where visitors can learn about the State House's architecture, history and functions. Meeting point is the Doric Hall on the first floor. The State House is open weekdays from 8.00 am to 18.00 pm. Guided tours are offered from 10.00 a.m. to 15.30 p.m.
24 Beacon St, Tel. +1 617-727-3676, malegislature.gov. Entry is free.
Beacon Hill
Join a free tour of the Beacon Hill neighborhood with a National Park Ranger on the Black Heritage Trail®. This is where Boston's upper ten thousand used to live. Beacon Hill was also the city's first black community. In the last two centuries, this part of the city has hardly changed. It is still a very popular residential area today. A stroll through the cobbled streets and to the pretty little parks like the private Louisbourg Square are part of every Boston visit.
Visiting historic cemeteries is one of the free things to do in Boston
It sounds a bit macabre, but it's very interesting. When you visit Boston's historic cemeteries, you'll encounter names of famous people from Boston and US history. Benjamin Franklin's parents lie in these cemeteries, as does Samuel Adams, one of the leading revolutionaries of the American Revolution. You will find John Hancock, who was the first to sign the American Declaration of Independence. Also buried there is Paul Revere, the goldsmith who warned the American militia of the advance of British troops. It's worth walking through the rows of weather-beaten tombstones and looking out for names you might recognize from the history books.
Cemeteries worth visiting:
Granary Burying Ground, 95 Tremont St., Boston MA 02108
King's Chapel Burying Ground, 58 Tremont St., Boston, MA 02108
Central Burying Ground, Boylston Street on Boston Common, MA 02116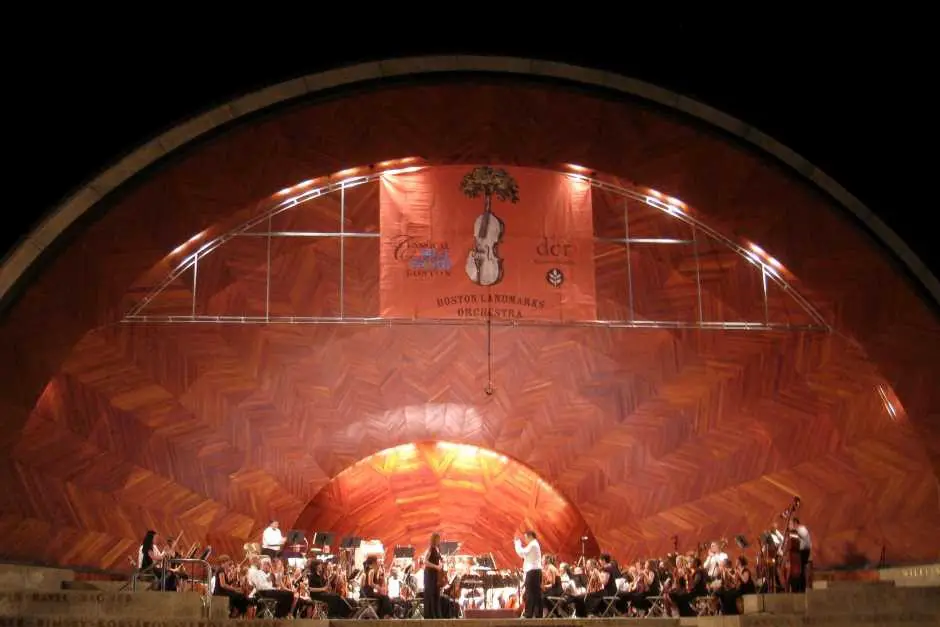 Concerts at the Hatchshell are Free Things to Do in Boston
In summer there are always concerts in the Hatchshell on the Charles River. This is where the Boston Pops give their concert on July 4th, the US National Day. In summer there are also free concerts and other events.
47 David G Mugar Way, +1 617-626-1250, hatchshell.com. You can also find current events on the website.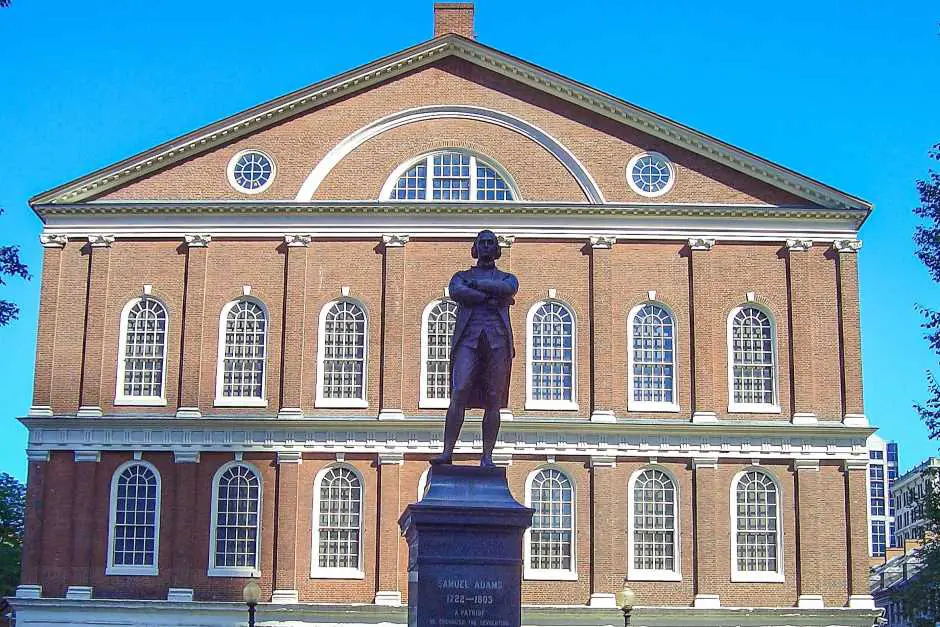 National Park Ranger lectures at Faneuil Hall
The Faneuil Hall on the Freedom Trail is not only worth seeing from the outside. Check out the inside too. During the American Revolution, revolutionaries met in the meeting room and heatedly discussed the latest actions of the British colonial power. National Park Rangers also give 15- to 20-minute presentations about what happened at the time.
4 S Market St, +1 617-523-1300, faneuilhallmarketplace.com. Open Monday to Saturday from 10.00 a.m. to 21.00 p.m. and Sunday from 12.00 p.m. to 19.00 p.m.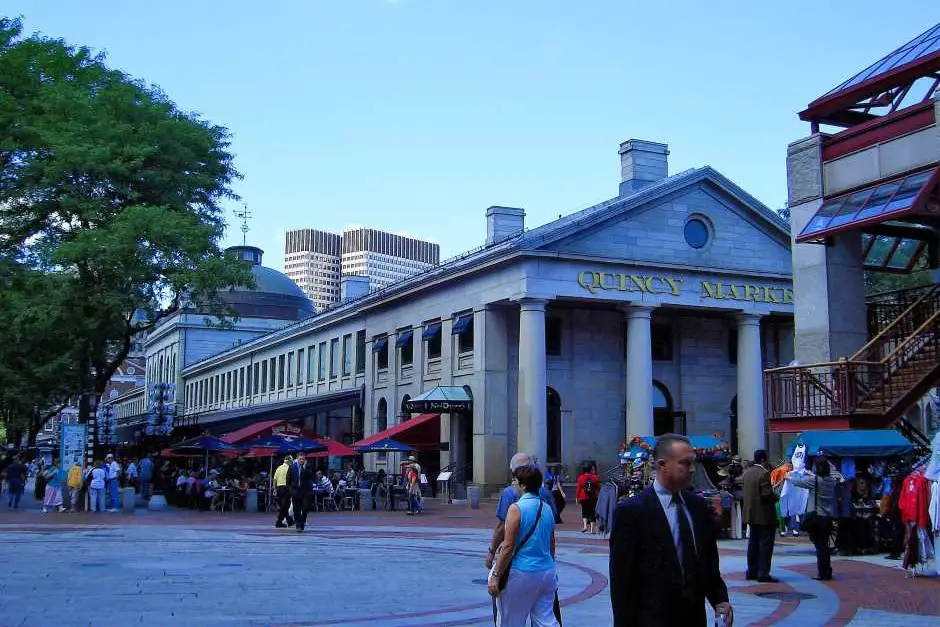 Quincy Market for lunch
You can't eat for free at Quincy Market. But inside is a food market with stalls selling everything from sandwiches and hot dishes to fruit, desserts and cakes. Here everyone is guaranteed to find something to eat to their taste.
Quincy Market, 206 S Market St, Boston, MA 02109
Alternatively, you can also get a hot dog, sandwich or donut at one of the food kiosks in front of the market hall and eat it while strolling through Quincy Market Square.
The Lawn on D – Things to do in Boston for free
This new meeting place for the summer months has emerged in the heart of the waterfront. This is where people meet from May to October to have fun on the swings, lawn games or free concerts. Pack a picnic and join us.
The Lawn on D, 420 D Street, Boston, MA 02210. Visit the website for current events: signatureboston.com/lawn-on-d
North End - Free things to do in Boston
Boston's North End is a residential neighborhood separated from downtown by the freeway. The Italian restaurants are striking, showing that this urban region has been settled almost entirely by Italian immigrants since around 1940. Jews, Irish and - even longer ago - Britons lived here before. This is where the first thatched wooden huts of the English settlers were built. The oldest house in Boston is also here.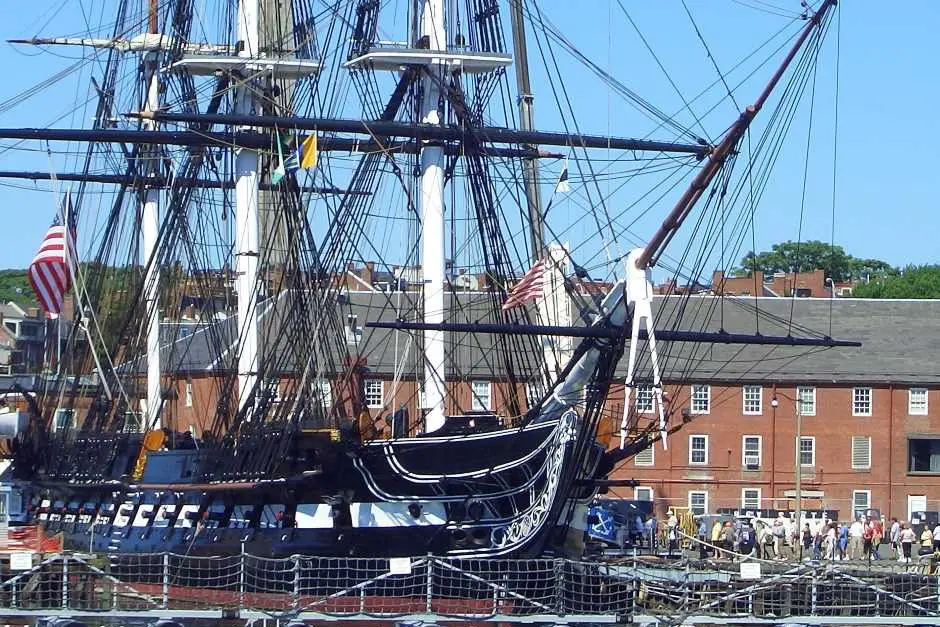 Visit the USS Constitution
The USS Constitution is anchored in Charlestown on the opposite bank of the Charles River. You can tour America's oldest warship on a free tour. The sailing ship was used in the War of 1812 and in the American Civil War.
Charlestown Navy Yard, +1 617-426-1812, ussconstitutionmuseum.org. The ship is open daily from 10.00 am – 16.00 pm (longer in summer), and the museum is open from 10.00 am – 17.00 pm (longer in summer). Admission is free, but the museum suggests a donation of between $10 and $15.
Climb the Bunker Hill Monument
In 1775 the first major battle between British and American revolutionaries took place on Bunker Hill. The British won. However, the victory was much more difficult for them than expected. The Bunker Hill Monument was erected to commemorate this. You can also climb the monument. There is also a museum nearby, which is also free.
Monument Square, +1617-242-5601, nps.gov/bost/learn/historyculture/bhm.htm. Open daily from 9:30 a.m. to 17.00 p.m. Free entry.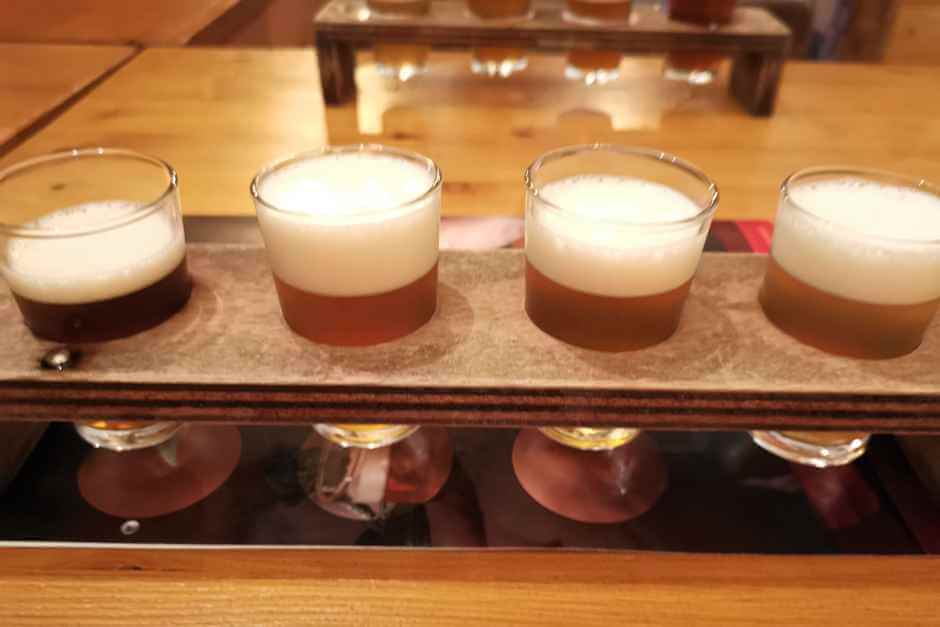 Free Beer Tour - Free things to do in Boston
The Sam Adams Brewery offers free tours of the brewery with beer tasting throughout the week. They last around 45 minutes. There is also a beer tasting at the end for everyone over the age of 21.
30 Germania St, +1 617-368-5080, samueladams.com. There are guided tours Monday through Thursday and Saturday from 10.00 a.m. to 15.00 p.m. There are also guided tours on Fridays between 10.00 a.m. and 17.30 p.m.
Visit a museum for free – Things to do for free in Boston
There are numerous world-renowned museums in and around Boston. Some of them also offer their visitors free access on certain days.
The Institute of Contemporary Art, 25 Harbor Shore Drive, Boston MA 02210, is accessible free of charge on Thursdays from 17.00 p.m. to 21.00 p.m.

Harvard Art Museums,

32 Quincy Street,

Cambridge

, 

MA

 

02138, are free for all visitors on Sundays. Open 10.00 a.m. – 17.00 p.m.
Harvard University - Free things to do in Boston
One is definitely interesting free guided tour of Harvard University. You will learn a lot about the history, architecture and legends of America's oldest university. Students will show you their university.
Harvard University, +1 617-495-1000, harvard.edu/on-campus/visit-harvard/tours. All tours last between 35 and 60 minutes. Registration is also required. There is an opportunity to register for a tour once a week on Fridays. Registration is available here: www.harvard.edu/visit/tours/.
Do you like to travel by motorhome?
---
Travel Arrangements:
Getting there
Arrival by plane, bus or train*. KLM, Lufthansa, Air France, United and British Airways all fly to Boston. You can rent a car there.
Car Rentals:
Cheap car hire - book quickly and easily!
Hotels in Boston:
Hotels in Boston* You can also book through our partner booking.com at this link.
---
Do you already know:
Source Boston Trail of Freedom: own research on site. In any case, we financed this trip ourselves.
Text: © Copyright Monika Fuchs and TravelWorldOnline
Photos: © Copyright Monika Fuchs as well as TravelWorldOnline, Pixabay, Unsplash and Wikimedia Commons
Free things to do in Boston