A Canada road trip is an experience. Whether by car or Caravan. A network of over 1.4 million kilometers of roads runs through landscapes with forests, mountains and lakes as well as metropolises and cultural sites. With a Rental car In Canada, vacationers have the freedom to put together their own travel mix from the advantages of the country. Since everyone bridges the distances here by car, the infrastructure is tailored to self-drive and the next accommodation is never far away.
Route suggestions for your road trip Canada
Top routes: From a continental crossing to a scenic drive
The adventure on a Canada road trip is certainly between the Trans-Canada Highway St. John's in Newfoundland and Victoria in British Columbia. On one of the longest roads in the world, freedom lovers and seekers of meaning drive 8000 kilometers from the Atlantic to the Pacific through all 10 provinces. Always follow the sign with the maple leaf. However, if you want to enjoy this mammoth tour and not just tear down kilometers, you should have 3 weeks in your luggage. With a time budget short, it is more profitable to focus on one region of the country.
On tour through Eastern Canada
In the east of Canada, for example, you can combine nature and culture on Route 138 through Québec to make a road trip Canada. Pioneer villages, Indian territories and whale watching included. If you want to travel even further into the past, you can take the Viking Trail along the Newfoundland coast to the Wikiniger settlement L'Anse-aux-Meadows punch through. Also a road trip Canada on the Cabot Trail in Nova Scotia is an experience: the panoramic road meanders in the Cape Breton Highlands National Park along cliffs above the Atlantic and is considered to be one of the most beautiful driving routes in all of North America.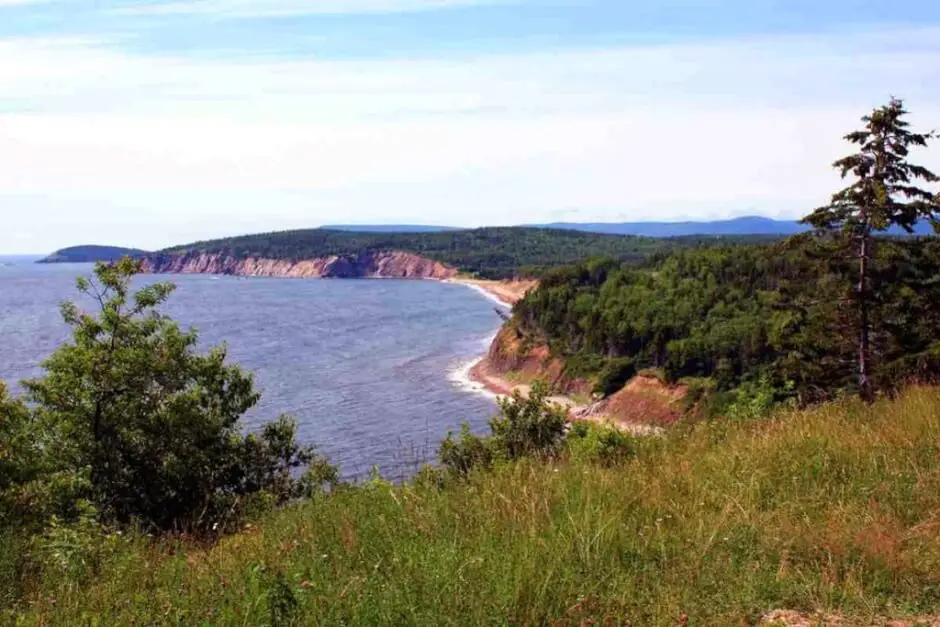 However, Reader's Digest magazine chose the drive on the Pacific Rim Highway in western Canada as the best road trip in Canada. This Canada road trip takes you by ferry from Vancouver via Horseshoe Bay to Nanaimo. Then it goes past peaks, lakes and sequoia trees to the surfing mecca of Tofino.
Vancouver is also ideal as a starting point for a mini road trip Canada on the Sea-to-Sky Highway. The short trip to the Whistler ski resort can be completed in just under 2 hours. However, lookout points invite you to stop along the way. Mountain lovers can also extend this Canada road trip to Calgary and thus incorporate the Rockies with highlights such as Jasper National Park, Banff National Park and Lake Louise.
What should you watch out for on a road trip through Canada?
If you want to rent a car for your road trip in Canada, you must be at least 21 years old and have a credit card. The driving license from Germany is recognized. However, if you are staying for more than 6 months, it makes sense to also bring an international driver's license with you, as the driver's license from Germany would otherwise have to be exchanged for a driver's license from Canada on site. Fortunately, the traffic rules in Canada are not that different from our habits. There is right-hand traffic and, unlike in the USA, road signs even indicate kilometers instead of miles.
However, Europeans need to be careful at intersections on a road trip through Canada: the traffic lights are only on the other side of the street. At intersections with a 4-way stop sign, the right of way is not assigned according to the basic rule of "right before left", but according to the principle "first come, first drive". In order not to burden the travel budget with fines, car travelers should switch on the daytime running lights, never overtake a school bus at the bus stop and avoid making phone calls or drinking and driving. There is also one for speeders Canada car tour not the right thing, because even on highways that are remote, there is a speed limit of 100 or 110 km / h, depending on the province. Never mind. This leaves more leisure on your road trip Canada to enjoy the views.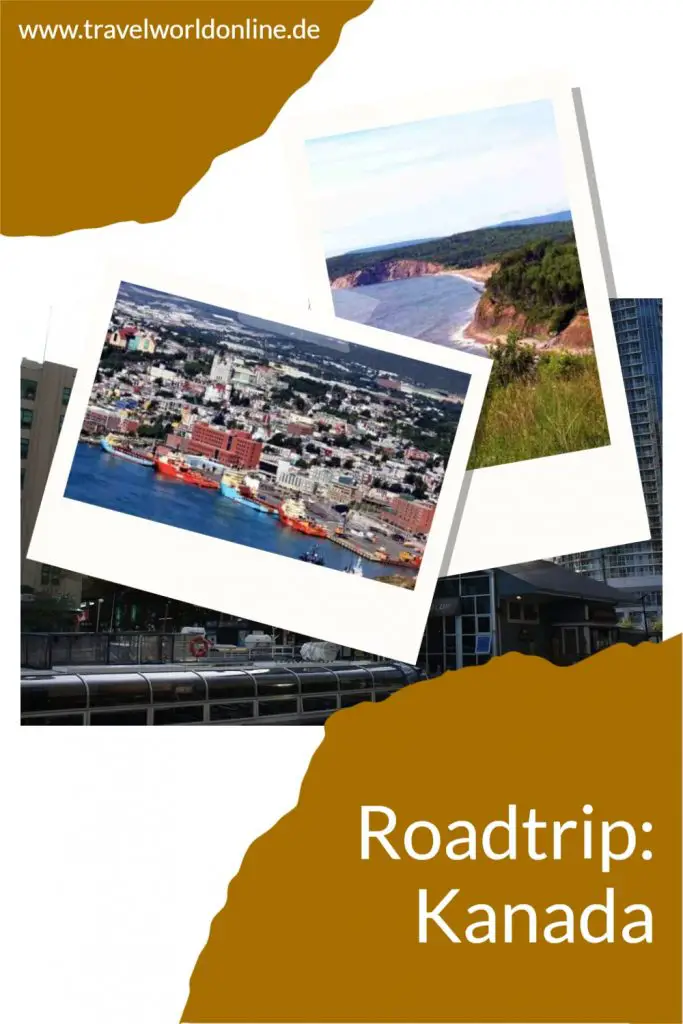 Click on the photo and make a note of "Roadtrip Canada" on Pinterest
Do you already know:
Source Roadtrip Canada: Research on site
Photos road trip Canada: © Copyright Monika Fuchs, TravelWorldOnline.
Text Roadtrip Canada: © Copyright Monika Fuchs, TravelWorldOnline.