A few indiscreet questions about traveling

Indiscrete questions about traveling was presented to me by Elke Weiler. Elke of sea ​​blog writes wonderful stories about travel and life itself, which I like to read over and over again. They kidnap to the regions and small places they're in - and they're mostly in the north, another plus that keeps me coming back to their travel blog. Even if their places are in northern Europe. But after all, there are other travel destinations than America in the world, which are also tempting.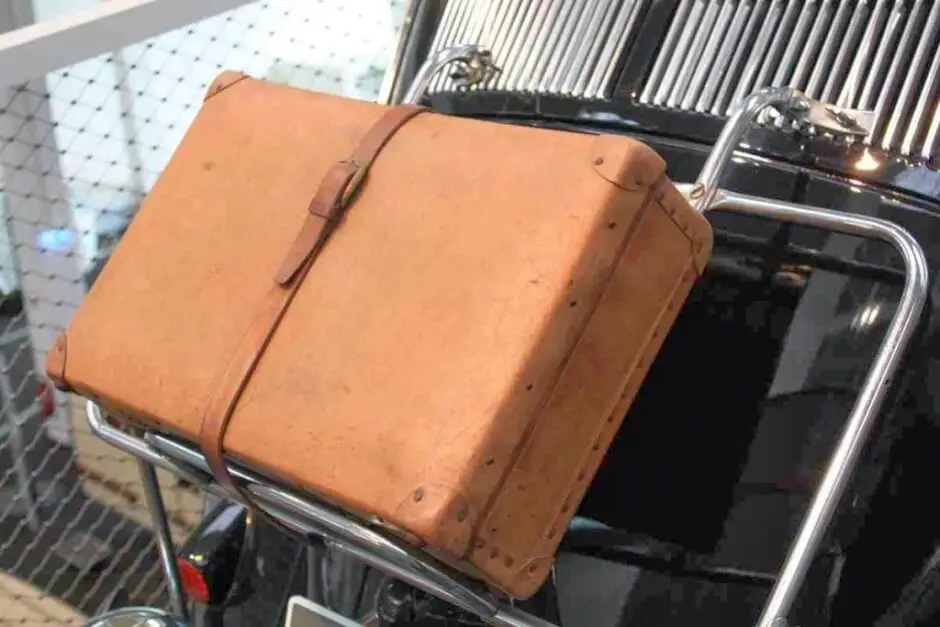 She has asked me eleven (slightly) indiscreet questions about travel, which I am happy to answer, giving me the opportunity to think more deeply, and because they are so wonderfully in line with my US and Canadian destinations that I am writing here ,
1. Is there a place that has impressed you beyond measure in your previous travel life?
Oh yes, yes. Actually, these are two places: the island Kodiak Iceland and Katmai on the opposite mainland in Alaska. I've been to see the bear several times, and it's very special when the big Kodiak bears are just a few feet away from you, brushing their way through the tall grass or coming straight over a raging creek. You can not experience the wildlife and nature of Alaska more intensively.
2. Which place would you like to go back to, because you associate a very unpleasant experience with it?
An unpleasant experience? And so uncomfortable that I don't want to go back there? I haven't found the place yet. Nowhere in the world. A place that I would avoid if it were possible? Well, maybe the long driveway into New York via confusing road systems. I know that there is hardly any other way, with almost 8,5 million inhabitants, the flow of people has to be regulated somehow. But does it have to be that complicated? Somehow, when I enter New York, I always feel lost and I secretly ask myself the question "Am I right here?" Nevertheless, I always get where I want to go and always with the feeling that I have actually achieved something that is impossible.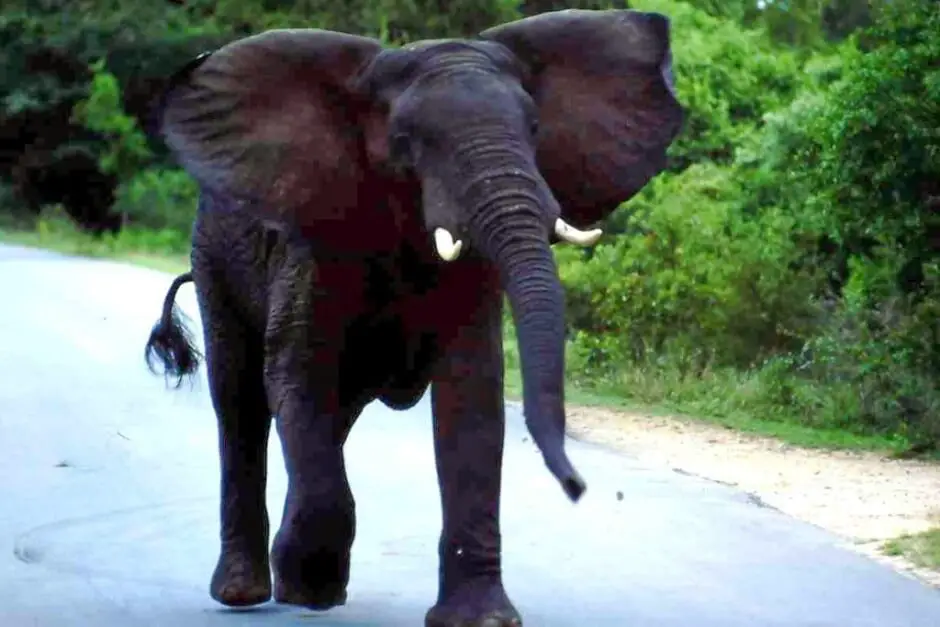 3. Which was the funniest, most embarrassing or dangerous situation on one of your trips? (Happy with proof photo!)
In order to answer this question, I have to move to another continent, because this situation took place in Africa, more specifically in South Africa in the Kruger National Park. At one time, when I was still driving tour groups around the country by bus, we were on one of the safaris that I love so much. Now Kruger Park is the place where the gates of the camps close at exactly fixed times, and it's better to be in time if you do not want to be outside. We were about ten minutes away from our gate, just the time we needed to reach it before the gate closed, when a bull elephant bull blocked our way.
And this one was angry! So angry that he rushed aggression on our bus - head-on to me, which I sat behind the large windshield of the bus. In terror, I saw the bull of elephants coming closer, and only at the last moment he turns off and starts a new attack from the side. Thank God I had a driver, who used the opportunity to see the aggressive animal on the now free road and - far too fast - reached the protective gates of the camp. And proof photo? That's not very good, because the terror was in my limbs.
4. Which measure acts as an international union when traveling, if you do not speak the language?
This question is very easy to answer: smile. There is probably no gesture and no behavior that is understood as well across cultures as a smile. Whether you're smiling at a little Zulu boy in the Drakensberg of South Africa, an old Aboriginee in the outback of Australia or a stoic Inuit girl at the Beaufort Sea in the far north of Canada - they will inevitably smile back and the ice is broken. After that, communication - even without words - is much easier.
5. Have you ever fallen in love on a trip? (Whether in a stranger, in beguiling colors or the sea.)
Yes, very clear and very surprising in Canada. Actually, I did not want to go there. My dreamland was already at the age of five years the USA. At the time, I dreamed of Indians and cowboys and wanted to live like them. After graduation, I had the opportunity to spend a research year in North America, but in Canada. At that time, I had no idea about this country. My idea of ​​this country was limited to forest, a lot of forest. And that's it. It did not take long, however, until his hearty people and his varied landscape fascinated me. And as you all know, this fascination has never left me.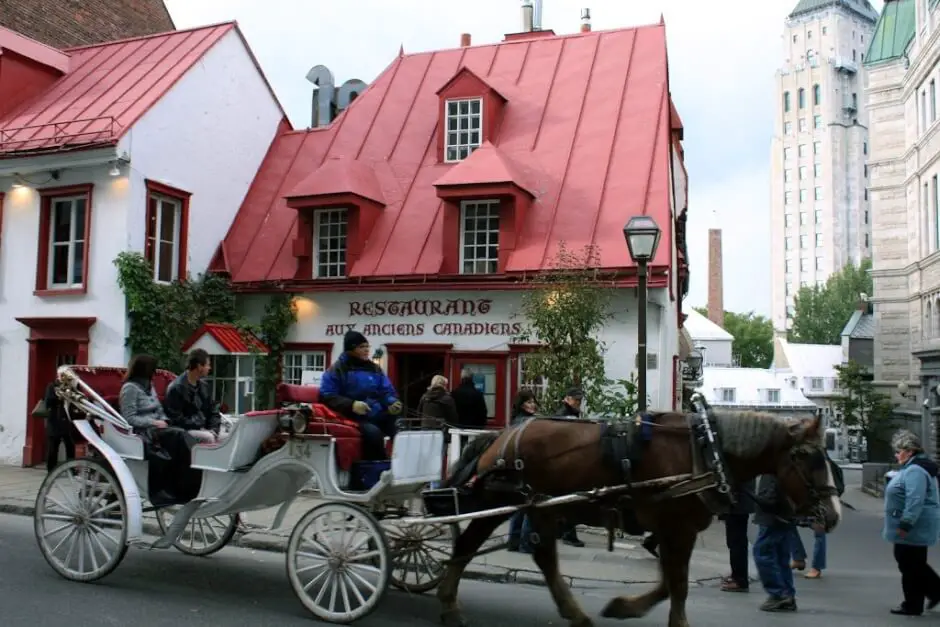 6. Which city is the most romantic in the world for you? But why?
Here, too, I have a clear answer: for me is
Quebec City the most romantic city in the world
with its bumpy cobbled lanes, the small squares around which the well-kept and lovingly restored houses group, transporting visitors back in time. With its many hidden corners that always awaken new nostalgia, the horse-drawn carriages that drive through the old town, with the cafes that invite you to a romantic togetherness and the cozy restaurants where girls in beautiful costumes, good wines and tasty food Spend an unforgettable time together.
7. Are you looking for adventurous places that are difficult to reach?
In general, the Arctic! This is a corner of the world that always lures me! The endless expanse of the tundra, the centuries-old crippled trees of the taiga and, above all, the endless silence that prevails in these latitudes, is something that will never leave me. And it does not bother me that I'm faced with all sorts of obstacles to get there - whether it's weather-related disability, miserable roads or simply the circumstances that life in these regions brings with it. That's just part of it and for me it adds to the appeal of these places. When you reach the goal, you feel as if you have defeated the whole world.
8. Have you ever spent a night in a hammock or would you like to - in the middle of the wilderness?
Although I have not slept in a hammock so far, and to be honest, that does not particularly attract me. I prefer to sleep on a flat surface. But I've spent a night under the stars. The most beautiful of them was in the middle of nowhere in the semi-desert regions of eastern Oregon. We were at a campsite whose name and place I have forgotten today, at one of the rare lakes in this area, and because there is no major city or human settlement anywhere, the stars of the Milky Way shone in their full splendor night blue sky.
While my companions take care of their nocturnal
Campfire
gathered, I grabbed my sleeping bag and retreated to the shore of that lake, where I spent most of the night watching the stars play overhead. I didn't sleep much, but that night is unforgettable in my memory.
9. How flexible are you? Could you - for a period of a few weeks or even months - engage in cultural practices that are completely different from your own?
Yes, I can - more precisely, I have even done that once and for a whole year. Earlier, I briefly mentioned my research year in Canada. This led me to the Shuswap Indians in British Columbia, with whom I lived and worked for a year. It made me have a childhood dream - to live like the Indians, except that in this case it was Canadian and not American. This year in a different culture has shaped me for my life. It sensitized me for ways of life and ways of thinking that differ from ours. It has made me more tolerant and more open to strangers. And it made me curious about the rest of the world. This curiosity I probably no longer put off my life, because it determines my existence since then.
10. Would you also try typical dishes that you would normally never eat while traveling? (Eg guinea pigs in Peru.)
Well, this is actually part of engaging in cultural practices that are different from your own, right? And here, too, I can say that I tried a lot that cost me overcoming. The most extreme was certainly the roasted grasshoppers offered at a market in Puebla, Mexico. It just means, eyes to and through. But my motto is, if people can eat there, then I can too. But that does not mean that it will become my standard meal when traveling.
But I want to try the regional specialties already. Only with very high-fat meals I prefer to be careful. Because traveling always brings with it other conditions, and for those you should be as fit and healthy as possible. To avoid the usual travel sickness, I prefer to avoid too much fat, unwashed salad or fruit and stick to cooked and fried food.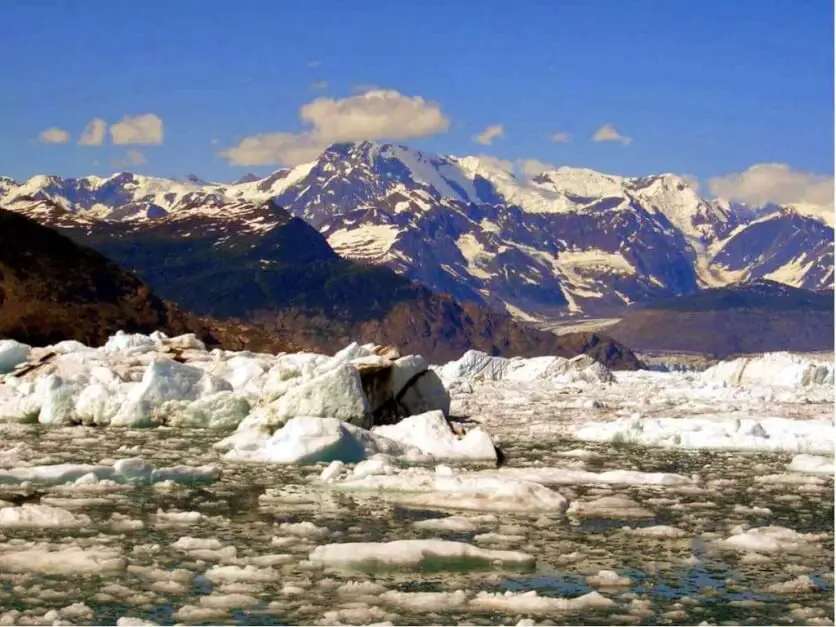 11. And last but not least - that's what I have to ask as a marine blogger: Do you have a favorite sea?
There is also an unqualified YES for that. As soon as ice floats in the sea, I like it very much. I like water itself, whether it's a river, a lake or the sea. But add a few icebergs or ice floes, then I melt away. The rough seas of the Arctic (or Antarctica I have never seen before) are the ones that attract me the most. This has something to do with the difficult accessibility, the loneliness and the vastness that these seas have to themselves. And the feeling of having achieved something when you finally get there.
Of course, the scenic beauty of these seas makes it their own that attract me these oceans the most: the combination of ice in all possible forms, deep blue water and barren shores has its own special charm, which makes me these seas particularly dear to the heart. And there are still many to discover. Let's get started! I was very happy to answer the indiscreet questions about Elke's travel, and I hope my answers will make you enjoy reading as much as I enjoyed writing them. As is usual with blog sticks (that's the kind of chain blog post), I ask eleven more (curious) questions to fellow fellow bloggers:
I want to know that from you:
1. What makes you want to travel again and again?
2. Which countries, regions or cities irritate you the most and why?
3. Is there a special thing you really want to experience on your travels, and if so, which ones?
4. Which people, whom you met in your journeys, you will never forget in life and why?
5. What was the biggest adventure you have ever experienced in your travels?
6. What would you never do on your travels and why?
7. What was the most extraordinary means of transportation you have traveled with?
8. Which peoples and cultures you have met in your travels have impressed you the most and why?
9. What was your most beautiful nature experience on the road?
10. What was the toughest / most difficult situation you got into your travels? And how did you master it?
11. Can you imagine traveling once more and why?
I ask these questions:
Ole of Ole Helmhausen's travel stories from Canada and the USA
Oliver from Canada travel planner
Ralf from Planet Canada
Gerhard von Anders Reisen
Angelica of On the road again
Simon of UmdieWeltReise
Jutta of 6GradOst
Max of Maremma Geheimtipp
Sonya of Soschy on tour
Let's go! I'm looking forward to your answers. Please answer the questions in a post on your blog and share your blog posts with our readers in the comments to this post. We are looking forward to it.
Do you already know:
A few indiscreet questions about traveling