What you should know for Munich bike tours as a beginner
As a non-cyclist, I have Elke Homburg's Munich bike tours in her travel blog Biscuits and suitcases discovered. Some of their tours cannot only be done by bike. They are also good for a day trip by car. Nevertheless, their bike tours are interesting for one or the other of you. Since I'm never in Munich and the surrounding area by bike, I asked her for an interview. Elke describes herself as a pleasure cyclist and gives recommendations for cycle routes in and around the Bavarian capital in her blog.
This is what pleasure cyclist Elke Homburg says about Munich bike tours
On your blog "Biscuits & Suitcases" you describe some of the bike tours that you have taken in and around Munich. Is a big city even suitable for bike tours? It's not too hectic. I can imagine that the traffic is rather a deterrent for bike tours. What are your experiences? Are there any special recommendations that you can give to a beginner cyclist in Munich?
Cycling has been the trend for years and Corona has also reinforced this trend. That means that the bike paths in Munich - as probably in most cities - have become more and more crowded. I would therefore not go on a bike tour in the city during rush hour. At other times, however, it works fine - if you know the right routes.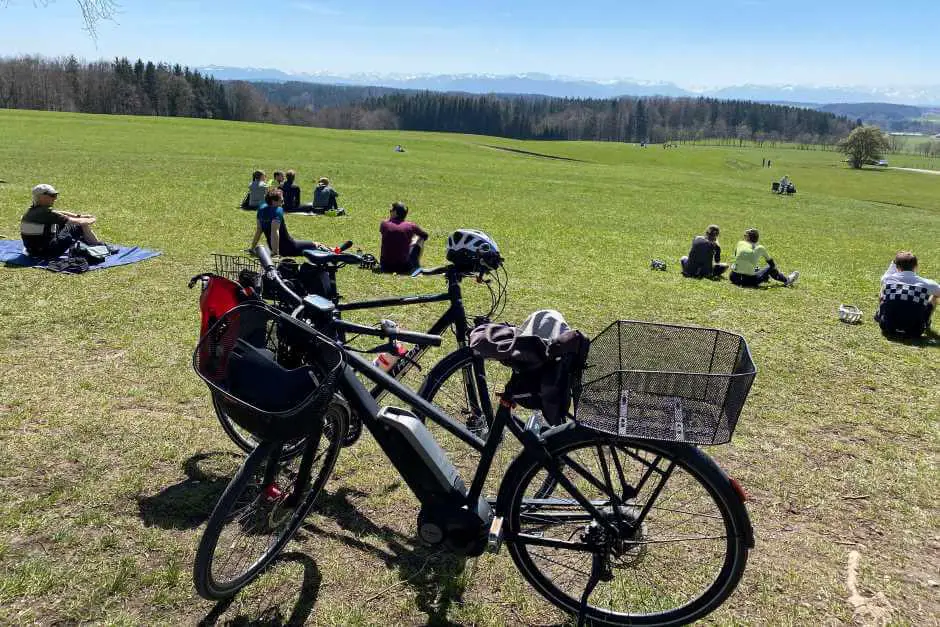 I'm going to come out as a non-cyclist. You were en route on the Isar Cycle Path from Hellabrunn Zoo in Munich via Ludwigshöhe to the Mühltal and back. This is a route that lies in the foothills of the Alps south of Munich. So far I have imagined bike tours on river bike paths to be comfortable and reasonably flat. After all, rivers always flow downhill. I don't expect bigger waterfalls in this region either. The Alps are several kilometers further south. In your Komoot profile, however, you enter a height difference of 380 meters. How does that fit together?
380 meters in altitude is not much in the foothills of the Alps, where the average is 1 percent gradient per 100 km. This is actually a leisurely tour. However, I've had a tailwind for two years - on the e-bike or pedelec. My husband rides a racing bike and has the athlete gene. We didn't have much fun on tours together because he always had to wait for me and I stressed out to keep up. Now he has to wait for me ;-). Best-Agers in particular nowadays almost all use bicycles with an electric motor. This is a huge trend. Incidentally, also with young people - they use the e-bike as an environmentally friendly replacement for a car.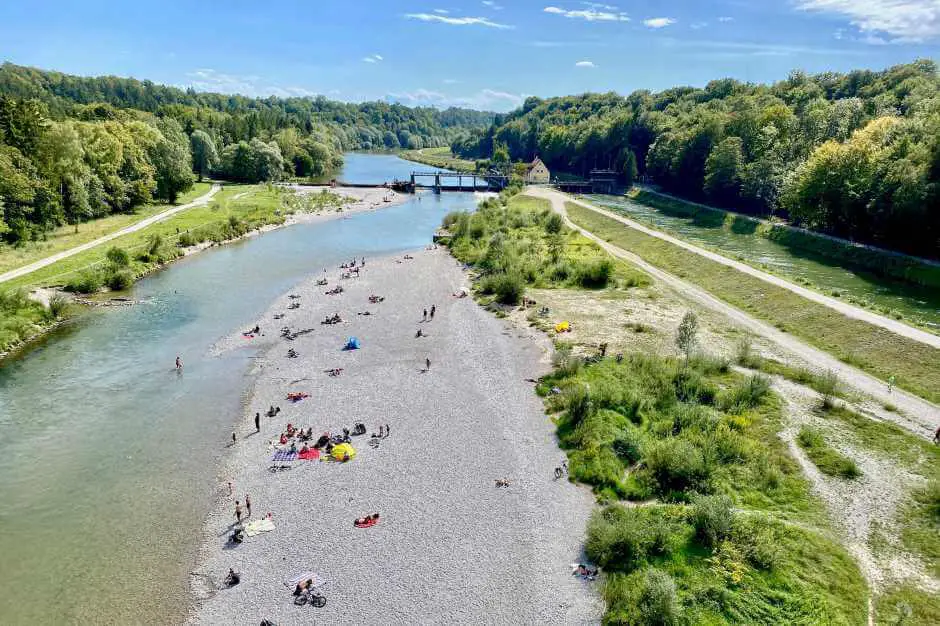 I find yours particularly exciting City bike tour through Munich. How do I have to imagine this? Do you always cycle along the river? Or are there also sections of the route that you cover on the road? Do you get the feeling of being out in nature, or do you notice the big city from the traffic noise and the many people?
The paths right on the river belong to the walkers. But the Isar Cycle Path runs as close as possible to the Isar - for example, very relaxed through the Isar floodplains. The city center is actually only a few kilometers away, but it feels like a trip around the world. And in the middle of the city, for example, you cycle through the English Garden. Really a stress free city tour. When you're not out and about during rush hour.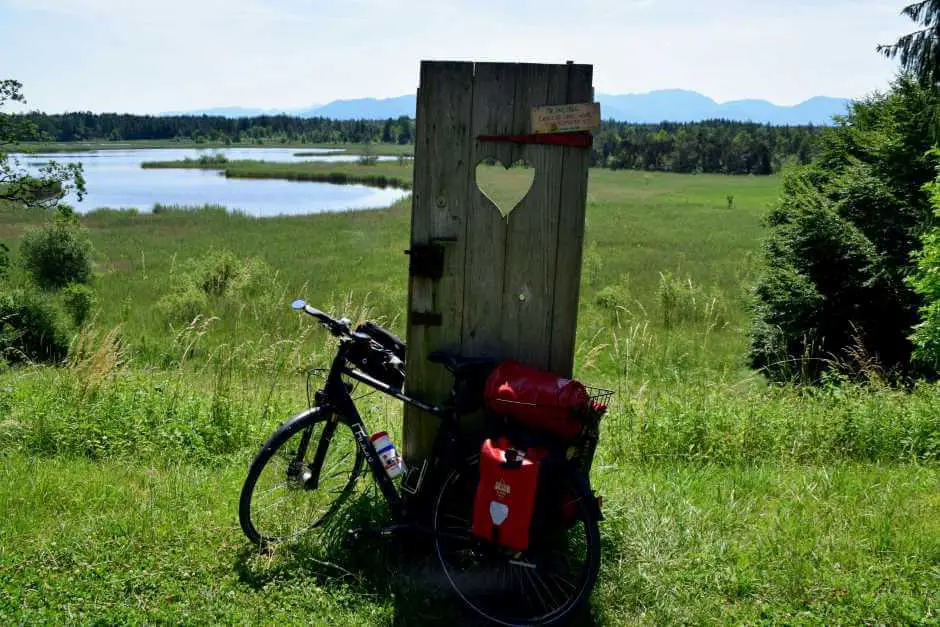 Your multi-day tour from Munich to the Blue Land near Murnau is attractive. For four days you were on the way with stops in Benediktbeuern, Bad Heilbrunn, Murnau and along Lake Starnberg back to Munich. You planned a day of rest in Murnau and traveled between 60 and 88 km per day. As a road tripper, it's easy for us. We pack our utensils in the car, which we need for such a tour, and off we go. It's not that easy with a bike. What do you pack for such a tour and, above all, how much? You can't take large luggage with you on the bike.
Right, you have to limit yourself. I make a packing list and do without anything that is superfluous. It was difficult for me the first time, but now it's routine. You notice that you can get along very well with little luggage.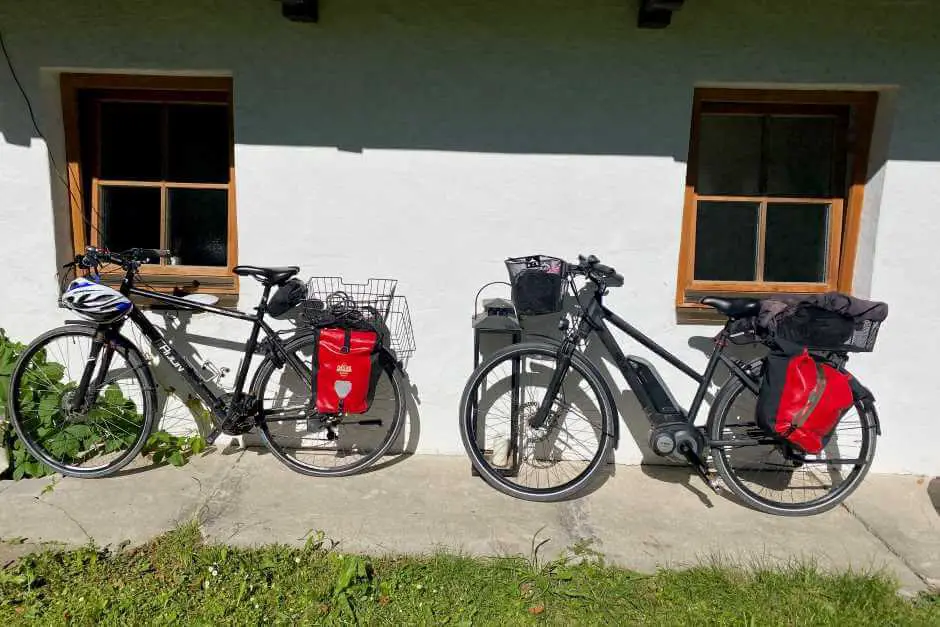 On multi-day tours, you have to stay overnight on the way. As a touring cyclist, what advice do you have for beginners? Where is the best place to stay? Should you reserve your overnight stay so that you don't arrive at an accommodation that is fully booked in the evening? Or is it better to rely on luck and just look for places to stay on the go? How you do that?
Bikepacking - that is, multi-day tours with bike and luggage - is a mega-trend. There has always been cycling, of course, but as is so often the case, you have to repackage and rename the whole thing and suddenly it's hip ;-). The real bike packers have their camping equipment with them. That is, of course, even more luggage. To be honest, I like to sleep in bed. Because looking for a long day after a strenuous day's stage is no fun, we always book the accommodations in advance. My husband makes the route plans for our tours. I am responsible for the cultural program on the way and for the hotels. Usually you only stay one night in each accommodation, so it doesn't have to be fancy, just a roof over your head. Fortunately, there are "soft bike packers" for us, cyclist-friendly accommodations. You are also welcome there for just one night, you can lock your bike safely and charge the battery directly in the garage if necessary.
Buy bike guides for Munich bike tours here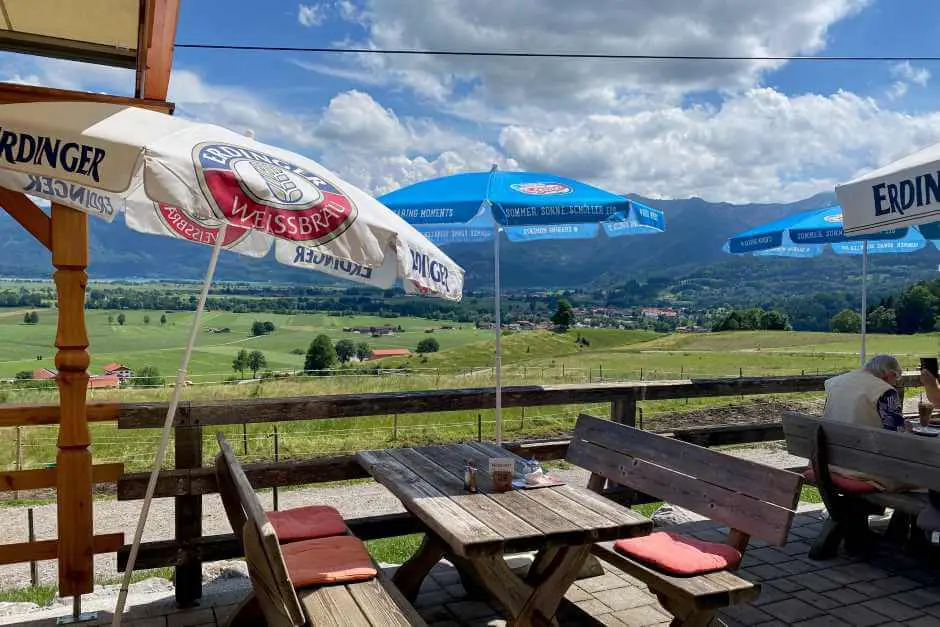 Cycling makes you hungry. Food plays a major role in making a bike tour a pleasure. How you do that? Do you like to stop in on the way? There are many beer gardens in and around Munich. Or do you take a picnic with you and enjoy it in a beautiful spot on the way?
It's never a bad idea to pack a few granola bars. But actually you don't have to starve along the cycle paths in Bavaria. Almost every village has a bakery where you can stock up on food for a picnic. There are also plenty of beer gardens and more and more farm cafés with great offers. This is of course not the case everywhere in Germany. If I Pentecost researched for a cycling tour guide in the Weserbergland, the muesli bars on two of the tours were quickly eaten up because there was not a single stop along the way.
Books by Elke Homburg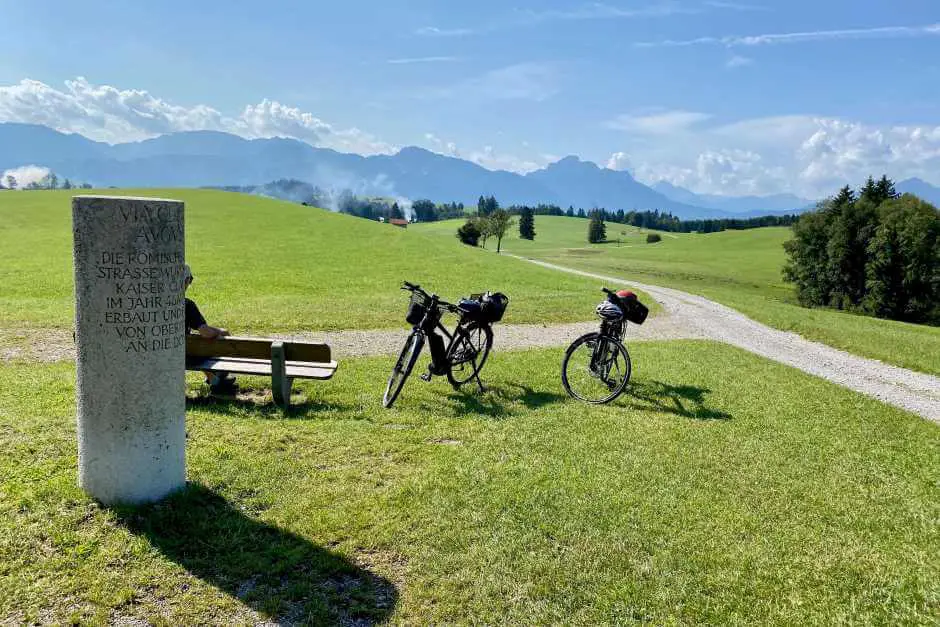 Finally, a question about bike tours in and around Munich: What is your favorite tour? And why? Do you associate it with special experiences? What makes a nice bike tour for you?
Each tour is special in its own way. Of course, you cannot compare a city tour with a multi-day tour. But regardless of how long we are on the road, we put a lot of time into developing the tour. Our bike tour last weekend was great: from Füssen we cycled through the Vilstal - on the way there were seven lakes, two royal palaces, three castles and we were also on the way on the Roman Via Claudia Augusta for a while. That brings me back to your question: A nice bike tour is not primarily sport for me, I need both the natural and the cultural experience on the way. That is why the four-day tour in the footsteps of the Blue Rider from Munich to Murnau was brilliant. Great museums, pretty towns, bathing lakes, beer gardens and mountain views. It couldn't be better.
Thank you very much for your answers.
Elke also has great Tips for excursions from Munich ready.
Do you like to travel in a motorhome and are planning bike tours in Munich?
---
Travel Arrangements:
Parking at the airport
Here you can reserve your parking space at the airport.
Arrival
Arrival by plane, bus or train*. Numerous airlines fly to Munich. You can also reach the city by train. Flixbus also goes to Munich.
Car Rentals:
Cheap Car Hire - Book Fast and Easy! *
Accommodation in Munich:
Hotels, apartments and other accommodation in Munich*   You can also book through our partner booking.com at this link.
---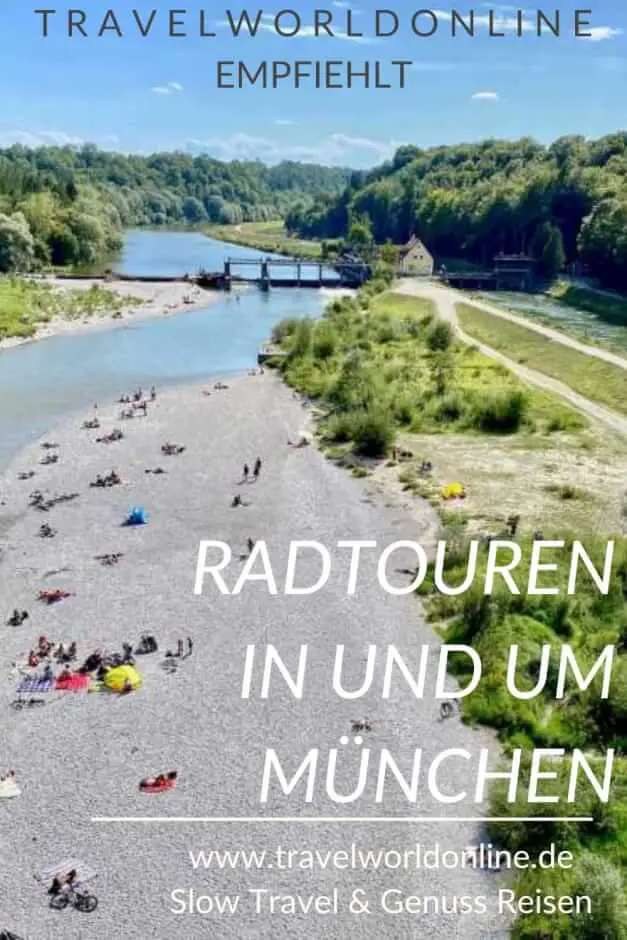 Do you already know:
Source for Munich bike tours: Interview with pleasure cyclist Elke Homburg
Text: © Copyright Monika Fuchs and Elke Homburg
Photos © Copyright Elke Homburg
Munich bike tours for beginners - Interview with Elke Homburg