The Powerscourt Townhouse Center in Dublin

Only a few find their way to one of the most beautiful shopping temples in Dublin. Powerscourt Townhouse Center is just steps away from the city's famous shopping street, Grafton Street. However, only a narrow passage leads there, past the Bewley's Oriental Café, A rather inconspicuous street sign points out. So you have to know what's behind this alley. The bulk of the shoppers, however, remains on the main shopping street and pedestrian area of ​​the city.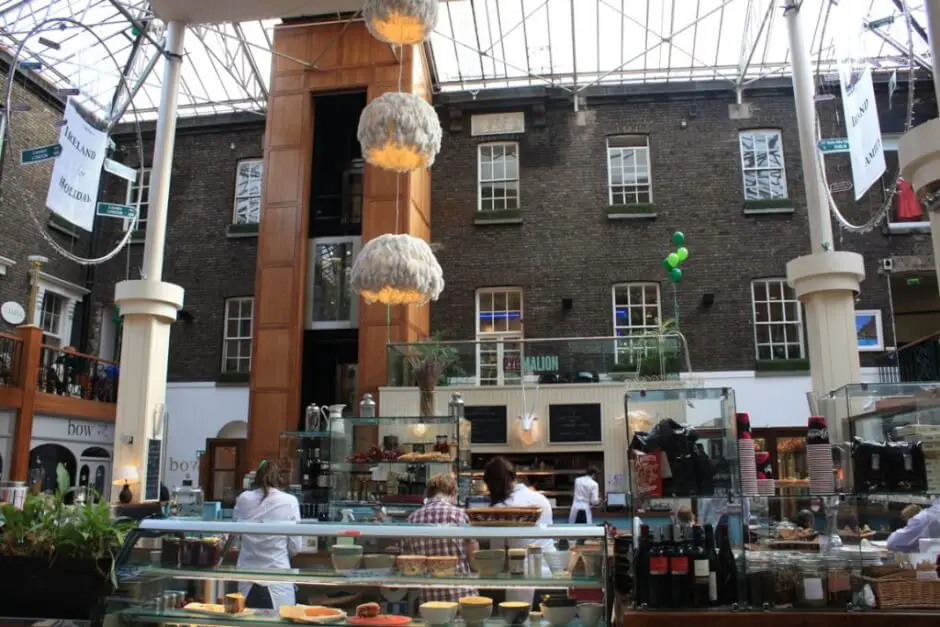 Shops in the Powerscourt Townhouse Center
"Nice for us," I think. So we leave the crowds on Grafton Street and walk a few steps to the Powerscourt Center. The shops are housed in the former town house of Richard Wingfield, the 3rd Viscount Powerscourt (1730 - 1788). He resided here during the Irish parliamentary season with his wife Lady Amelia. Noisy celebrations took place in this house at the time. You can still imagine that a little today. However, elegant shops are housed in his Georgian building today. They sell everything from art to clutter. There are elegant jewelry shops, antique shops and galleries, as well as shops that sell finely woven tweeds. Here we find hand-knitted Irish sweaters as well as mementos that remind us of our stay in Dublin.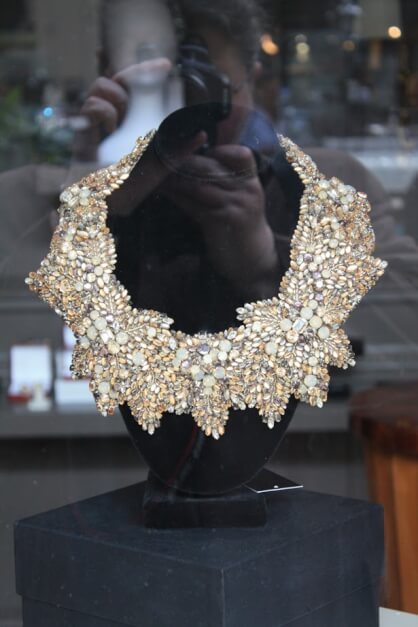 Coffee break in the Pygmalion Café
The inner courtyard is in the center of the residential building. Around this, the shops are spread over two floors. The Pygmalion Café is also located there. There, visitors can relax from shopping with a coffee break. Sitting next to us is a Japanese woman who is getting suggestions for her city tour in her travel guide. In addition, a businessman is talking excitedly on his cell phone. He's obviously busy juggling appointments appropriately. Finally, a couple is sitting in front of us, recovering from a stroll through town.
We do the same and use our time at the Powerscourt Center to warm up with a cup of tea from the rain outside the doors of the shopping center. We also enjoy a piece of cheesecake and orange cake. At the same time, we observe a group of mothers giving each other tips on how to best deal with their offspring. Your babies listen with interest in your arms.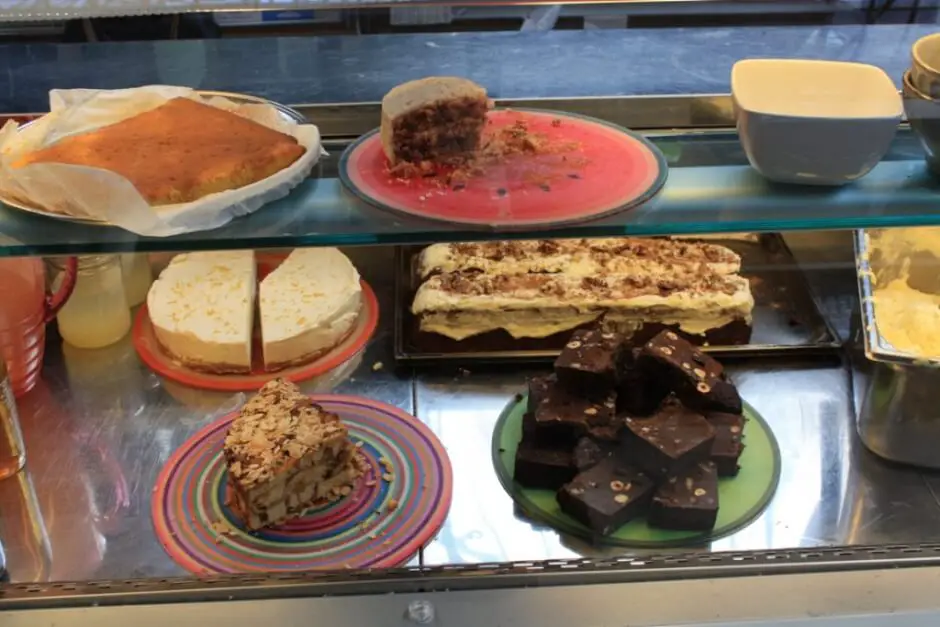 We enjoy our tea with cake and relax in Dublin. There's no better place for people-watching than in one of the cafes or Pubs, These are available on every street corner.
---
Travel Arrangements:
Parking at the airport
Here you can reserve your parking space at the airport.
Getting to Powerscourt Townhouse Centre
Book yours here Arrival by plane, bus or train*. Lufthansa and Air Lingus will follow Dublin.
Car Rentals:
Cheap car hire - book quickly and easily!
Book hotels in Dublin:
Dublin Hotels * You can book through booking.com. Hotels in Ireland * There's also this link.
---
Do you also know:
Source Powerscourt Townhouse Centre: On-site research supported by Failte Ireland. However, our opinion remains our own.
Text Powerscourt Townhouse Centre: © Copyright Monika Fuchs and TravelWorldOnline
Photos: © Copyright by Monika Fuchs and TravelWorldOnline
The Powerscourt Townhouse Center