Discover Salzkammergut locations
At the northern edge of the Alpine chain, the Salzkammergut has lakes and mountains that impress visitors. In addition, the city of Salzburg is not far away. Locks invite you to discover them. You can swim at lakes in summer. In winter there are hiking trails along the lake shore. The customs are very much alive in the Salzkammergut. Experience the Harvest Festival when the harvest is done. Then the farmers celebrate the fruits of their labor. At parties. Events with enjoyment. And in their farms and farm shops. Discover specialties from the Salzkammergut on an autumn holiday.
Travel guide for Salzburg & Salzkammergut

Places like Bad Ischl, Hallstadt or lakes like the Traunsee, Mondsee, Wolfgangsee or Attersee are well known. But there are also places to discover whose names are less sonorous, but which still offer a lot of charm and scenic beauties. These are presented by Barbara Reiter and Michael Wistuba in their travel guide to Salzburg and Salzburger Land. Of course, the city of Salzburg should not be missing either. The Salzburg and Salzkammergut travel guide thus offers good orientation aids for everyone who wants to get to know the city and the region individually. It's easy with this travel guide.
You can read the Salzburg and Salzkammergut travel guide Order here*.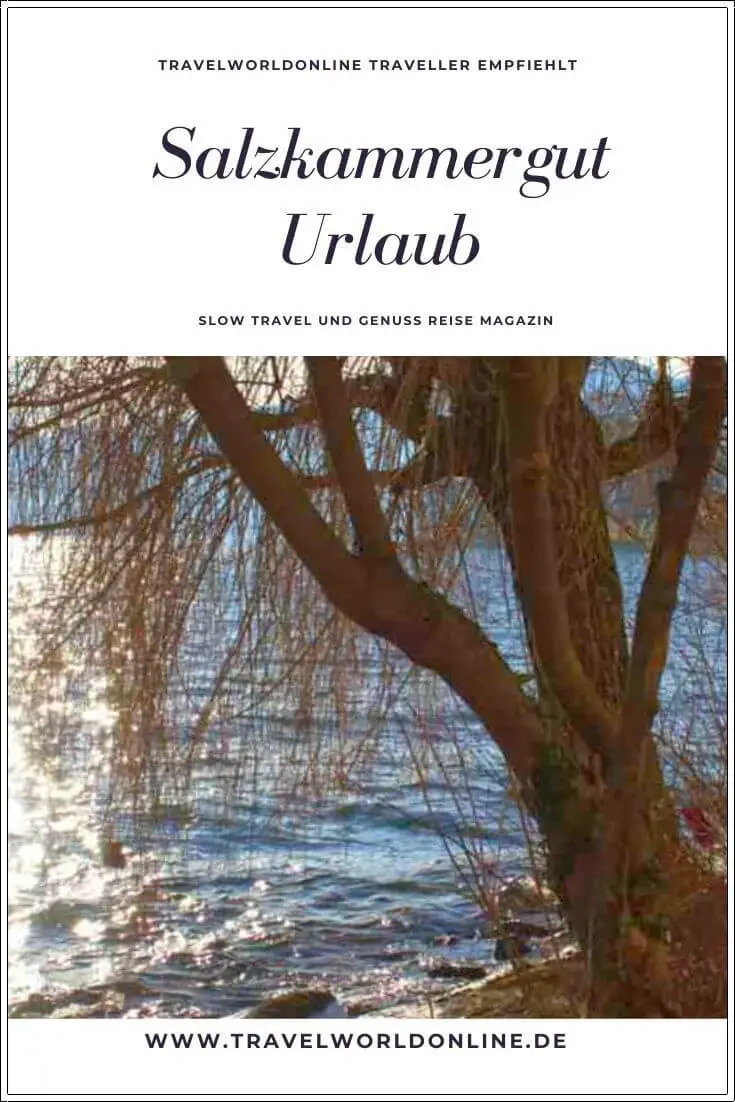 Source for Salzkammergut places: own research in Austria, Salzkammergut places
Text: © Copyright Monika Fuchs, TravelWorldOnline
Photos: © Copyright Monika Fuchs, TravelWorldOnline
Videos: © Copyright Petar Fuchs, TravelWorldOnline
Discover Salzkammergut locations