Enjoy Monschau restaurants in the Eifel

We already have some of the cafés and sweet specialties from the small town of Monschau in the Eifel in this article presented. Three Monschau restaurants in Nordrhein-Westfalen however, we did not mention it. You are special. These include the hip gold chocolate café as well as the Wilhelm Maassen coffee roastery and the Monschau mustard mill. Those who visit the place should definitely visit these three. For us they were the highlights of our stay in Monschau. Pure enjoyment!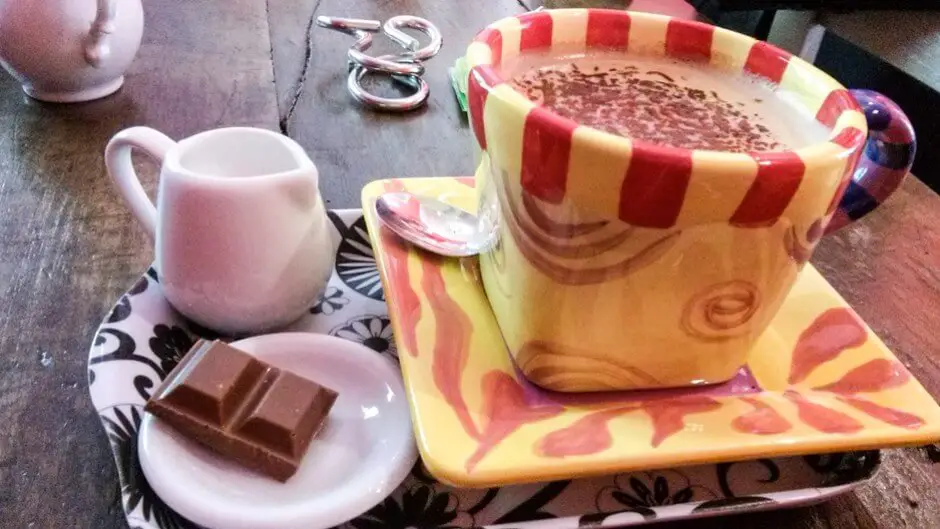 Monschau restaurants - pure pleasure in the chocolate paradise
I love chocolate as long as it's sweet and mild. When I find out that there is a chocolate café in Monschau that is called "Hüftgold", then I have to go there. I don't think about how many calories I am consuming. Don't worry about how healthy that is. And certainly no thought about how to get rid of the pounds after the trip, keep me from visiting such a temple of pleasure. You only live once! They say chocolate makes you happy. And the chocolate café Hüftgold contributes a bit to that. Pure enjoyment!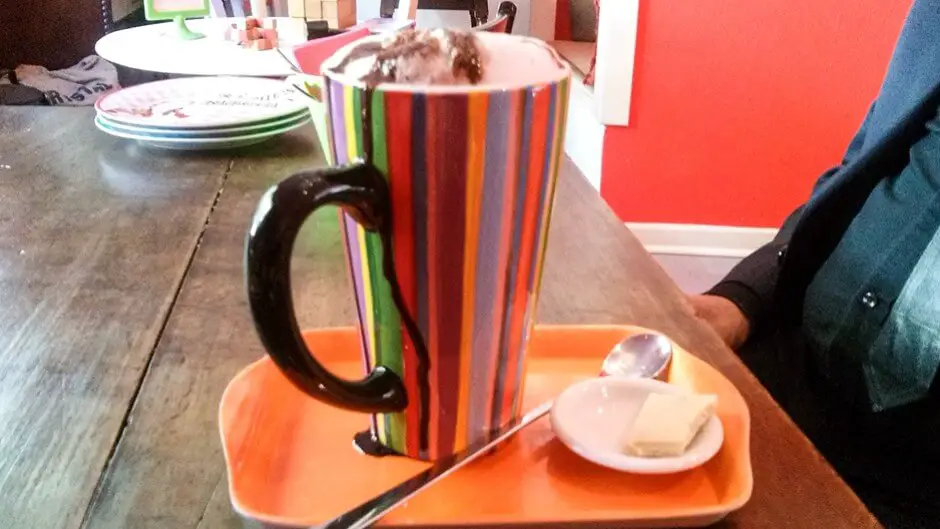 The hip gold chocolate café in Monschau – a Monschau restaurant
This café at Stadtstrasse 35 is not big. Comfortably furnished with a keen eye for detail, it makes an inviting impression. People love colors here. The collection of colorful mugs shows that immediately. Just like the wallpaper and the mixed up furniture that give the café a charming touch. When we want to order, we don't receive a menu, but a series of tabs on which we can select drinks, espresso & Co., ice cream specialties, coffee and of course chocolate specialties.
I'm only interested in the chocolate drinks menu. There are drinking chocolates of all flavors. The chocolate is served on a spoon with a cup of hot milk. In this you let the chocolate melt slowly. You can choose these at the counter. There are chocolate drinks with whiskey, amaretto, Grand Marnier or mint liqueur. There is also chocolate without alcohol. I choose a cup of the house coffee, Den Schokoladen-Café Hüftgold, a mixture of coffee and chocolate. We also get a plate of waffles. Hot cherries or cream are also served. There is also almond cake and rhubarb cake. That's exactly how I imagine the land of milk and honey!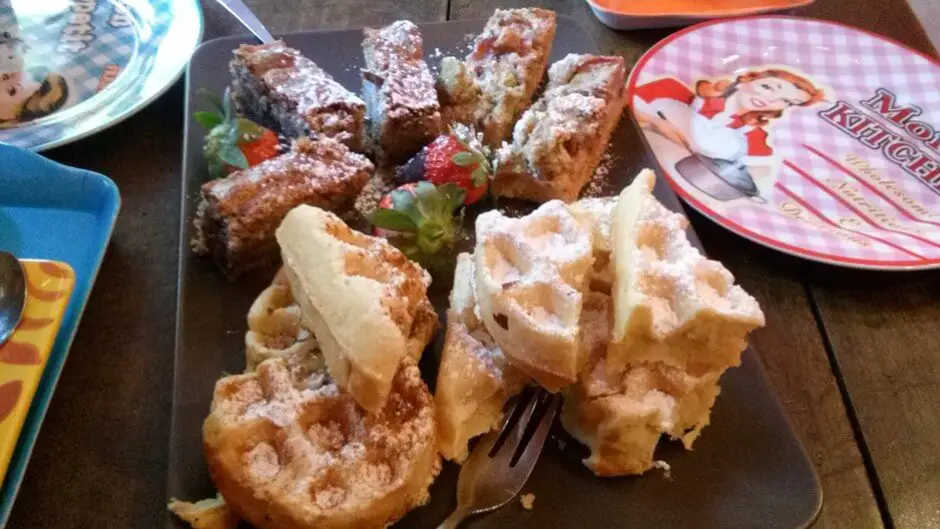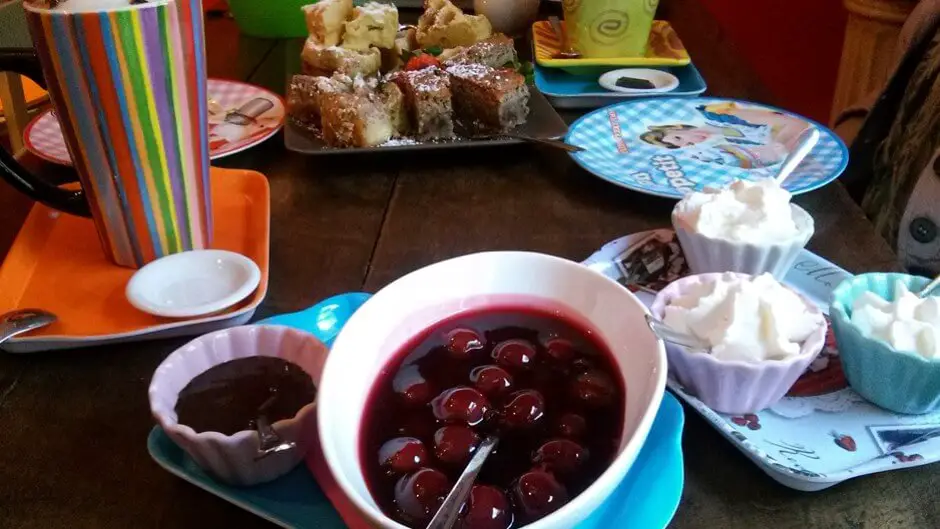 Nostalgic flair
The eyes eat with you at Café Hüftgold. Our chocolate coffees are served in large cups. The drinks taste twice as good in them. The landlord sets up porcelain plates for the cake. These remind you a little of my mother's kitchen and those times when I stood in the kitchen as a child and made my first attempts at cooking. Pure enjoyment! Hence our tip for Monschau: plan a visit to the Hüftgold chocolate café!
Hip Gold Cafe
City street 14
52156 Monschau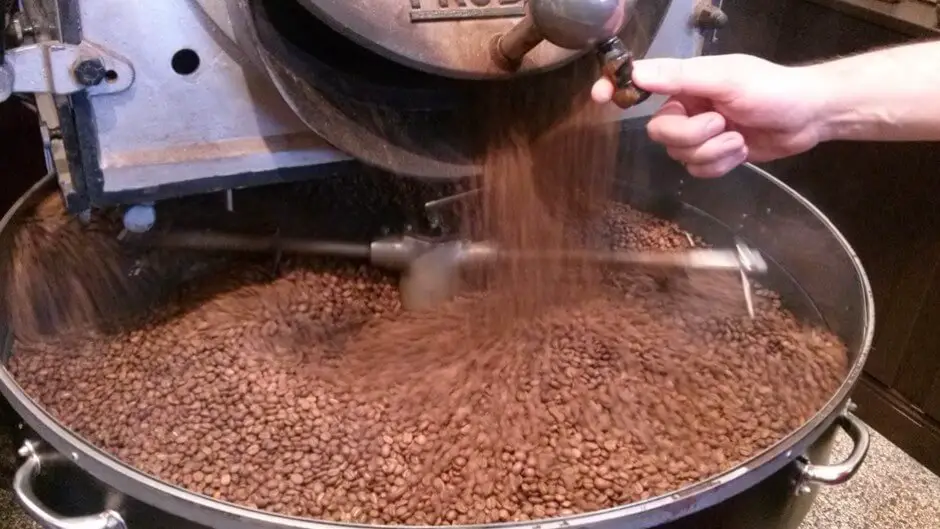 Seductive fragrances from the Caffee roasting house Wilhelm Maassen
Just a few steps away from Café Hüftgold in Stadtstraße 24, fragrances lure us to the Wilhelm Maassen coffee roastery. Peter Maaßen, the owner, welcomes us here. He's standing at his roasting oven. In it he roasts fresh Arabica coffee. At 200 ° Celsius, it burns the coffee for about 15 minutes. This is how it gets its dark color. The Maaßens obtain the beans from Colombia, Uganda or other regions of the world via Rotterdam. While we watch the coffee beans cool down, the freshly roasted coffee unfolds its aromas. These don't just get up our noses.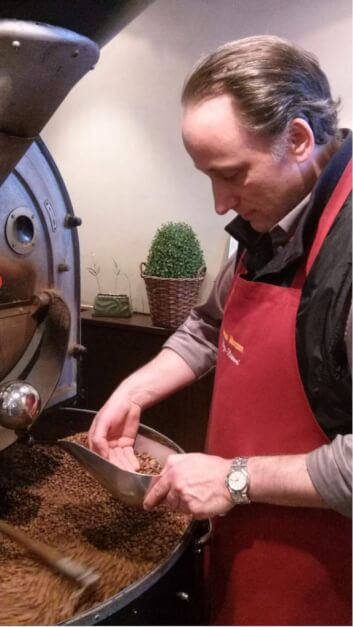 The scent attracts customers
"The scent attracts customers to the store," laughs Peter Maassen. "They buy their first coffee here from the Wilhelm Maassen coffee roaster, and then often order their coffee through our online shop." I can understand that after trying a cup of espresso. The coffee roaster is one of the traditional shops in Monschau. It was founded in 1862. It has been in operation since then - with a break of a few years - to this day. "It's a hobby that we do," laughs Peter Maassen. We can see that he enjoys it.
Coffee roastery Wilh. Maassen
City street 24
52156 Monschau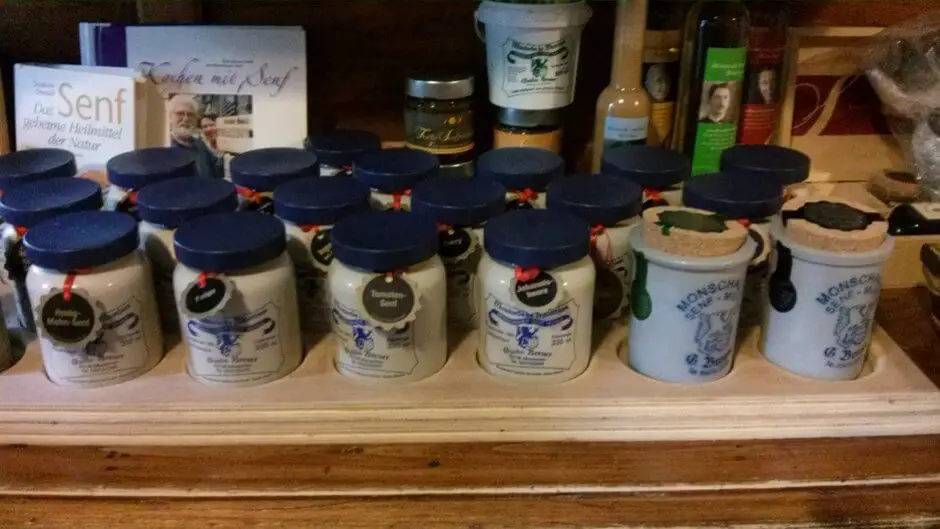 The historic mustard mill and the Schnabuleum
A visit to the mustard mill at Laufenstrasse 118 also guarantees pure enjoyment. It is located outside the old town. A few years ago the building on the banks of the Rur became too narrow for the mustard millers. So they moved to a building outside the old city. So there was room for them to develop. A visit to the mustard mill is an experience.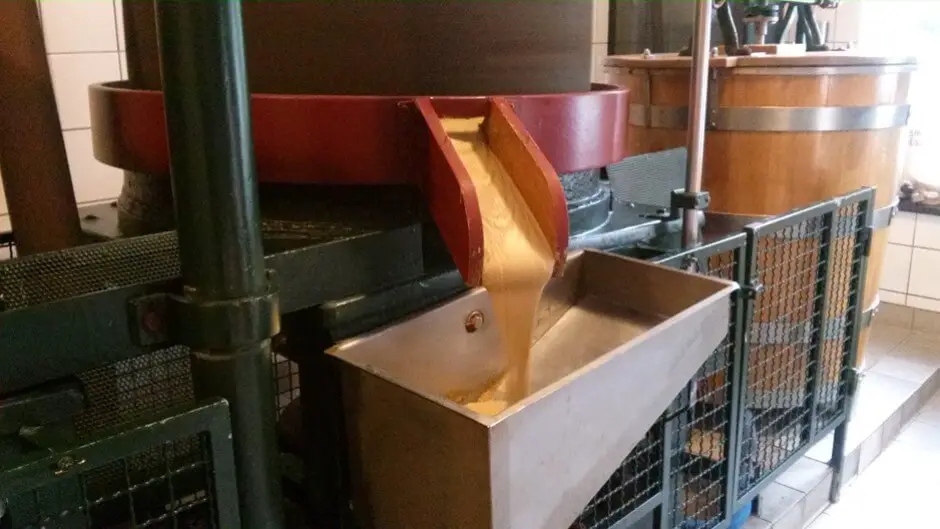 Ruth Breuer receives us. She is a NRW ambassador for pleasure and is now the fifth generation to run the mill with her father. In 1882 her great-great-grandfather began making mustard with his brother. The mill wheel that operated the local mustard mill can still be seen on the Rur today. The mash tun, in which the mustard flour is mixed with vinegar, table salt and a mixture of spices, is now driven by a motor.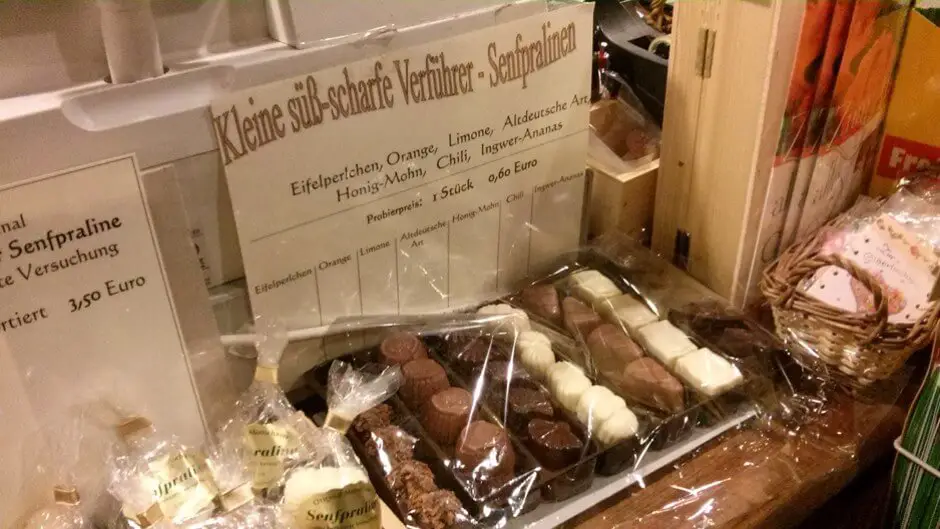 The art of making mustard
"There are several varieties of mustard plants," explains Ruth Breuer. "White, yellow, brown or black. Everyone tastes different." The mustard millers use these taste differences and refine their mustard varieties with flavoring ingredients. "When we go on vacation, we get suggestions for recipes," laughs Ruth Breuer. This is how creations like the Eifel "Senfschane" came about. This is an onion-based chutney. The Monschauer Senfmojo is also inspired by the holiday experiences of the Breuers. This is a tomato and paprika sauce refined with chili mustard. The Monschauer Senfaioli also tastes good. This is a garlic mustard cream with a hint of lime mustard. I especially liked the mustard pralines! Pure enjoyment! You can also find these products in many Monschau restaurants.
Petar's video about the mustard mill, the mustards that are made there and a recipe with Monschauer mustard can be found at this link: Monschauer mustard from the historic mustard mill.
Monschau mustard mill
Laufenstrasse 118
52156 Monschau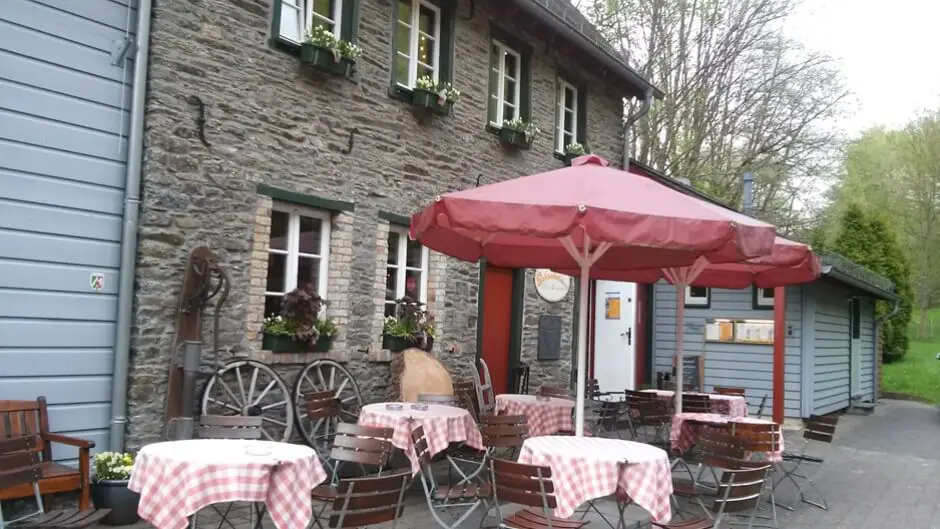 Pure enjoyment in Monschau restaurants: in the Schnabuleum they cook with mustard
If you want to taste what you can cook with the mustard varieties from the mustard mill in Monschau, you don't have to go far. Right next door, the family runs the Monschau Restaurant Schnabuleum. All dishes are prepared there with mustard. We don't miss it and taste the "greetings from the kitchen" with salmon mustard foam and seaweed salad. This is followed by the mustard cream soup with four types of mustard. Then there's mustard roast with vegetables in mustard sauce and Döppekuchen. For dessert we get strawberries with date balsamic sauce, mustard seeds and pistachio ice cream. After this meal we are convinced that mustard even goes well with desserts.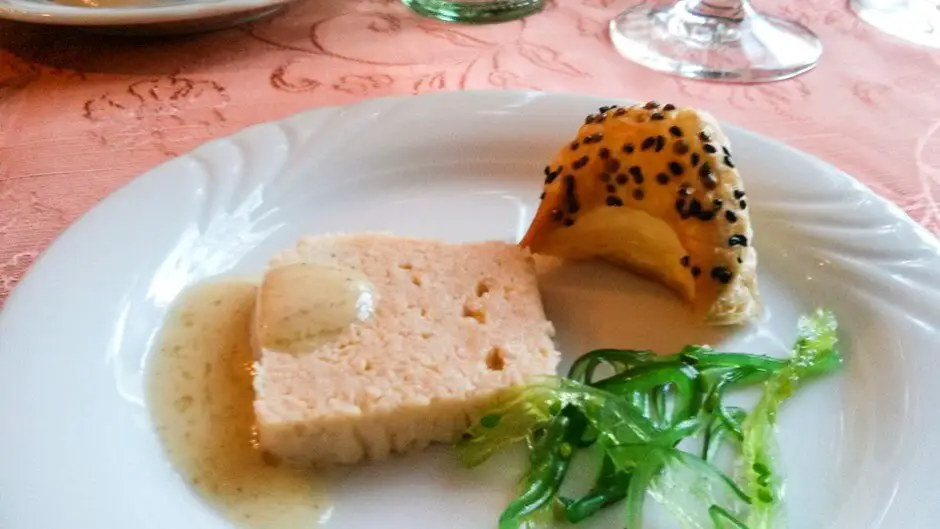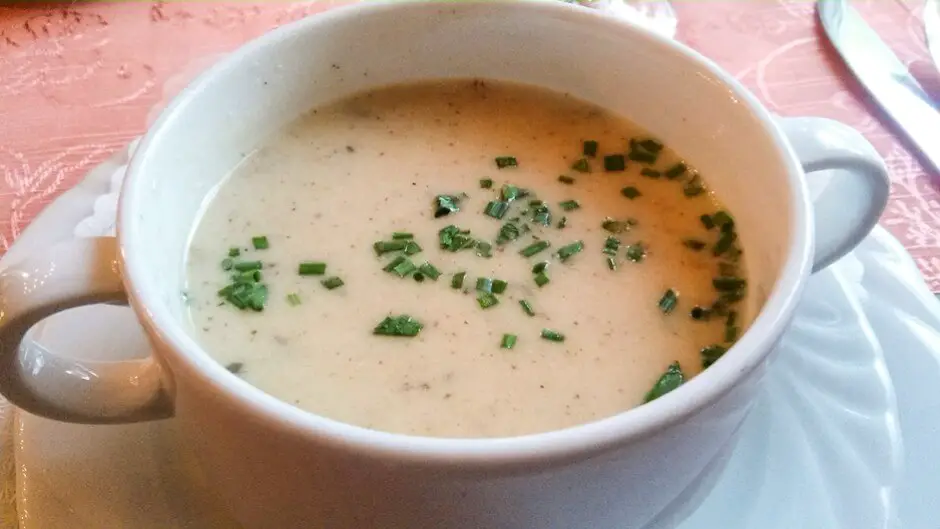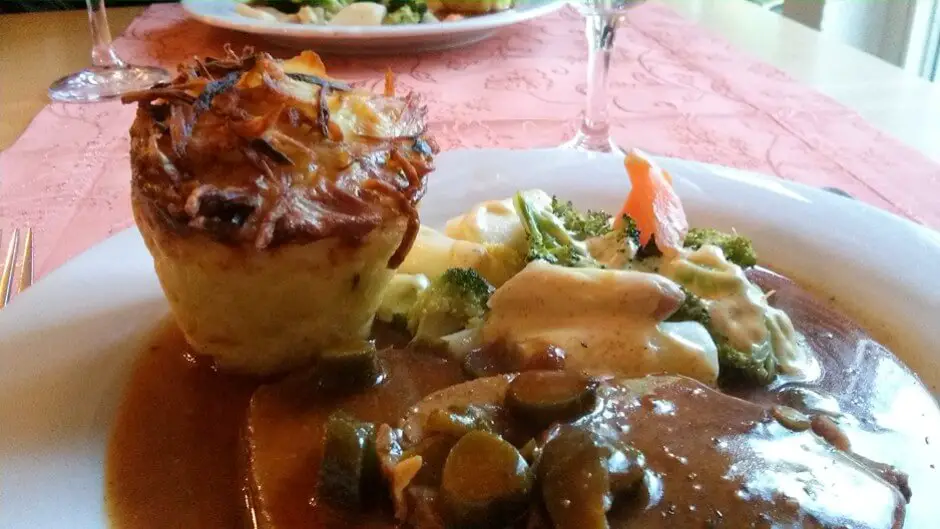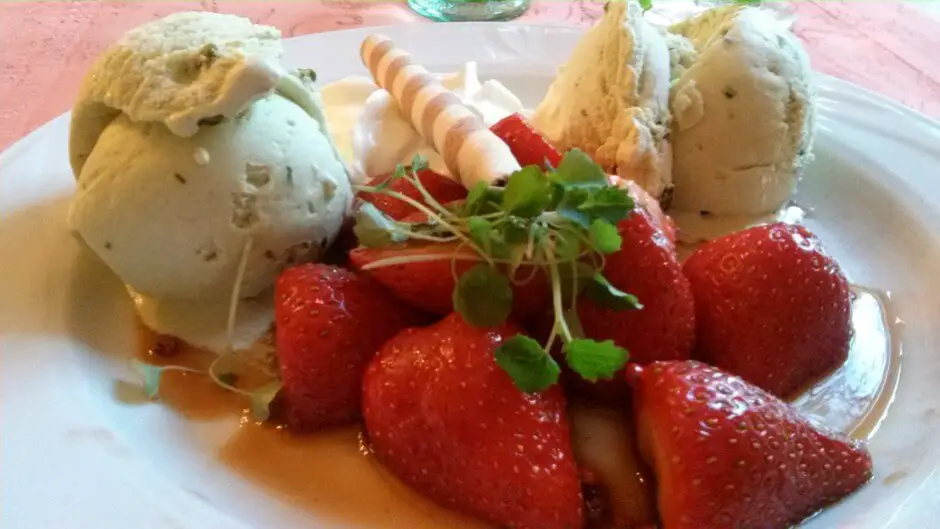 Summary of the Monschau restaurants:
Nobody should miss these Monschau restaurants. They make a stay in Monschau an experience for connoisseurs.
Here are our tips on how to enjoy the Eifel can. Or take a look at Petar's video and follow us on our visit to Monschau:
Do you like to travel by motorhome?
---
Travel Arrangements
Parking at the airport
Here you can reserve your parking space at the airport.
Arrival
Book yours here Arrival by plane, bus or train*, flights are there after Frankfurt or Dusseldorf. From there you can travel by train: Timetable and booking*. Alternatively, you can travel by rental car.
Rental car
Reserve your rental car here *.
Camper Rentals:
Compare motorhome prices here. Or do you prefer to travel with a Rooftent or Tent?
---
Do you already know:
Find more Slow Travel Destinations you find here. Discover others cities in Germany.
Source Monschau restaurants: own research on site. Many thanks to NRW Tourismus and Tourismus Monschau for the invitation to this trip. Or follow the hashtag #deinNRW on Facebook or Twitter.
Text Monschau Restaurants: © Copyright Monika Fuchs, TravelWorldOnline
Photos: © Copyright Monika Fuchs, TravelWorldOnline
Pure enjoyment - three tips in Monschau in the Eifel