Toronto and the cultures of the world
Toronto is one of the most multicultural cities in the world. It is said that more than 140 different languages ​​are spoken there Languages and dialects. The 2006 census found that nearly half of Canada's largest city's residents (49,9%) are from other countries. In the last statistical survey on this topic in 2011, this number had fallen only slightly to 48,6%. Those are interesting numbers, and on our trip to Toronto last year we wanted to look for clues as to where we can best find this cultural mix of cultures in the metropolis on Lake Ontario. We didn't have to look long for it. No wonder half of the city's population comes from other parts of the world. Our search for traces of the cultures of the world in Toronto brought us a tour through the metropolis, during which we looked at it with different eyes than on our usual visits to cities.
People from all over the world in Toronto's Metro
If you do not have much time, you only need to go to the underground station at the station on the morning of a weekday. Every day, commuters from the surrounding neighborhoods arrive at thousands upon their way to work in downtown. And then we quickly realize how diverse the population of Toronto really is: the language jumble is incredible. And you can see people coming from all over the world: besides business people in business suits, we see Indian women in sari, Sikhs with turban, Asians, Arabs, Caribbean, Slavs, Latin Americans and many more. Of course, we can not tell where they all come from at a glance, but one thing soon becomes clear: the population of a big city in the world is rarely as colorful as in Toronto.
Chinese and Asians in Toronto's Chinatown
As a visitor, we do not have the opportunity to delve deeper into the lifestyle of these people, although that would be a great experience. That's why we search for the obvious, and we do not need to go far for that again. One of Toronto's most famous ethnic neighborhoods is Chinatownin which the long-established Chinese settled down. Here, the shops overflow with exotic fruits, baked goods and meat products. Unusual scents pour in from the restaurants, and many of the people who live here look at us with big, questioning eyes when we ask them questions in English. Chinatown is a world of its own in which Chinese lifestyles and traditions and their language have survived to this day.
Toronto and World Cultures at Kensington Market –

Tibetans, Jamaicans and Mexicans

Not far from that, on Kensington Market, we are confronted with other cultures: here we see suddenly veiled women come from the shops, or so exotic goods in the displays of shop windows such as incense, Pashmin scarves or tamales, Flautas or Mole Verde. The market between Spadina, Nassau, Oxford Street and Bellevue Avenue is a market of cultures. The businessmen who offer their goods here come from Tibet, Jamaica or Mexico, and their clients from equally different countries. A walk across the market is like a stroll through the world.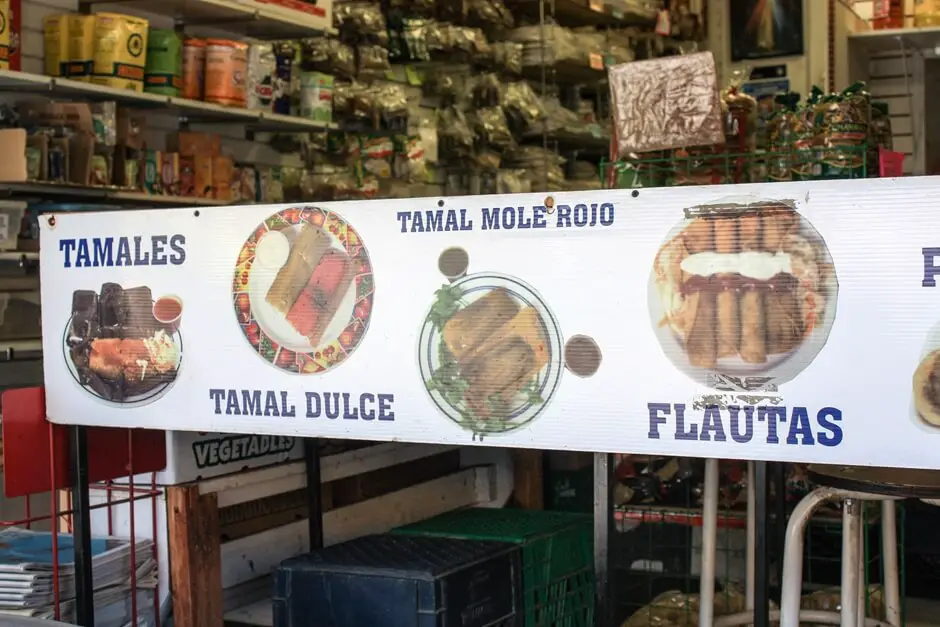 Toronto and the Cultures of the World on College Street - Portuguese, Italian and Ethiopian
We continue our tour of Toronto's cultures on College Street, where we encounter other ethnic groups. The coffee shop where we stop for dinner seems to be almost the same as the living room of a Portuguese community, because both the staff who serve us a - by the way very good - espresso and the older ladies who sit at the other tables talking to each other speak Portuguese together. And that's how it's done here: everyone knows everyone and everyone obviously has something to tell the other. A lively togetherness that takes place here!
A few steps further, an Italian pizzeria invites you to eat more pizzas. And not far away, the Pomegranate restaurant, the pomegranate restaurant, attracts its guests with dishes of unknown origin, as we can not read the writing on the restaurant sign because we do not know it. Next door there are specialties from Ethiopia. We can explore the cultures of the world of Toronto from the kitchens of the people who have settled here, if we wish.
Toronto and the cultures of the world
But not only that: there are other possibilities. In one of the residential streets, where we continue our tour, we suddenly see two plastic moose standing on a balcony of one of the cottages. Maybe a sports fan who settled here? Where did it come from? A few meters away another seems to have set up a kind of house altar in his living room window: a Buddhist who celebrates his faith here? The ideas and fantasies that I develop about the people who live behind the facades of the same-looking houses are becoming ever more colorful and diverse.
The Bathurst Street Orthodox Church is doing its own thing to add another piece of the puzzle to these ideas. Our walk through the streets between Spadina, College, Bathurst and Dundas Avenue shows one thing in an impressive way: in this rather small area of ​​the metropolis of Toronto alone we encounter so many different peoples and cultures that it feels like we are on a journey made through the world.
Maybe our walk in the footsteps of the multi-ethnic city of Toronto will make you want to track it yourself? We would like to know what you discovered on your forays through Canada's largest city and what cultures you encountered along the way. Let us know in the comments to this post or on our social networks.
---
Travel Arrangements:
Parking at the airport
Here you can reserve your parking space at the airport.
Arrival:
Arrival by plane, bus or train*. Air Canada, Lufthansa, Condor and Icelandair fly from Germany Toronto.
Car Rentals:
Cheap car hire - book quickly and easily!
Camper Rentals:
Transfers:
Conveniently from the airport to the city center bring you these transfers *.
Hotels:
Hotels in Toronto * You can book through our partner booking.com.
Sightseeing tours in and around Toronto:
Bay here your sightseeing Tours in Toronto or a trip to Niagara Falls * through our partner Get your Guide.
---
Do you already know:
Source Toronto and the Cultures of the World: On-site Research Supported by Tourism Ontario. However, our opinion remains our own.
Text: © Copyright Monika Fuchs and TravelWorldOnline
Photos: © Copyright Monika Fuchs as well as TravelWorldOnline and Pixabay
Toronto and the cultures of the world