Christmas market Salzburg at the cathedral square
The Salzburg Christmas market on Domplatz is the oldest in the city. The stalls that make it tempting for fresh gingerbread, hot Mulled wine or apple punch and sausages with the scent of cabbage are grouped around the cathedral on Domplatz and Residenzplatz. The Advent market on Domplatz is certainly Salzburg's most popular Christmas market and attracts thousands of visitors from all over the world every day. While strolling through the market, we listen to the comments in all possible languages ​​in the world.
No wonder! The Salzburg Christmas Market offers its visitors numerous experiences that increase the anticipation of Christmas. During the Advent market there are daily pre-Christmas events that make a visit to the Christkindlmarkt varied. A visit to this Christmas market is part of every visit Christmas in Salzburg.
Ice skating on the Christmas market Salzburg
Even if there is still little snow on the surrounding mountains of Salzburg the ice rink on Mozartplatz provides winter fun at the Salzburg Christmas market and conjures up a little winter romance on the square. And when the fiakers drive their guests across the square, the Christmas mood is perfect.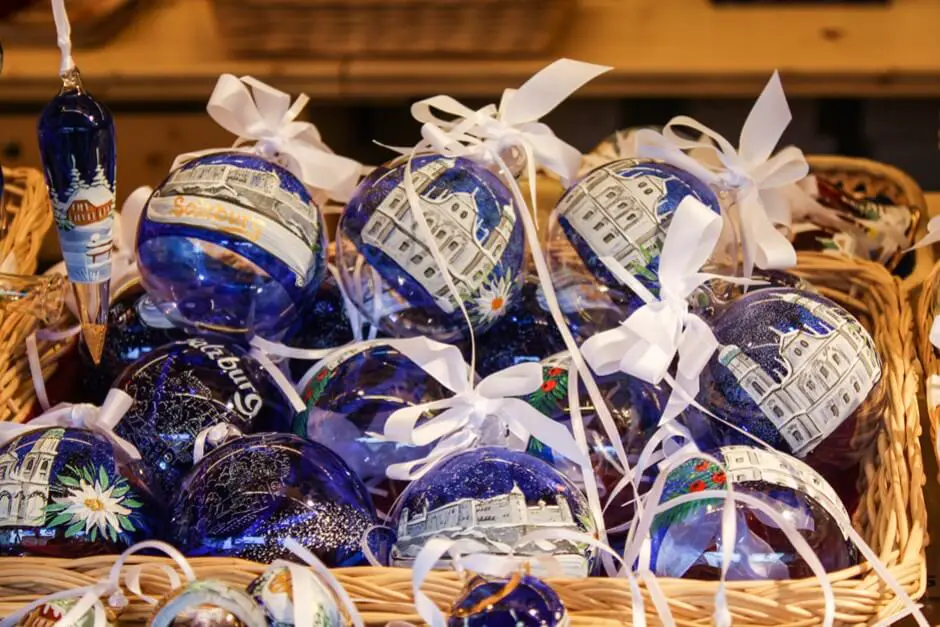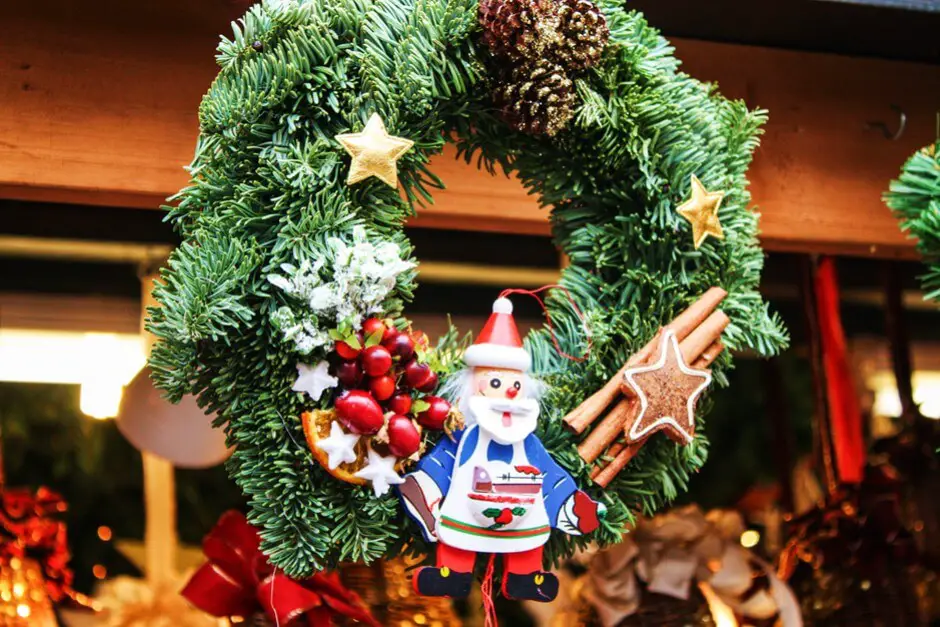 The Christmas market Salzburg at night
We experience the Christmas market in Salzburg during the day and in the evening, and I have to say, it is definitely more atmospheric when it's dark. Only then will the lights, candles and stars come into their own. Even if we then wrap our scarves thick around the neck, pull the cap lower in the face and put your hands in warm gloves. This is part of a typical Christmas market visit. And are not you? Just then a hot glow or orange punch tastes best!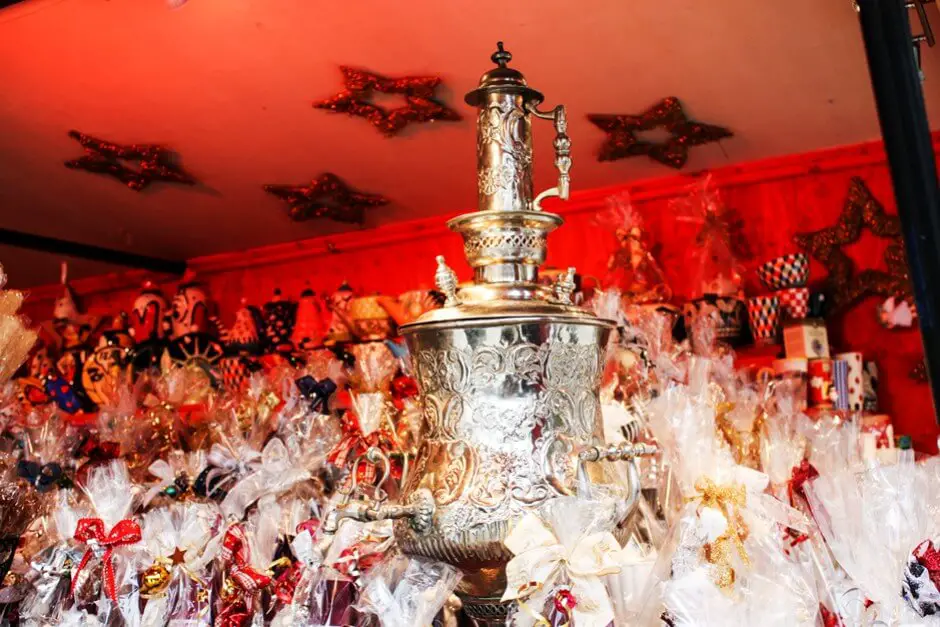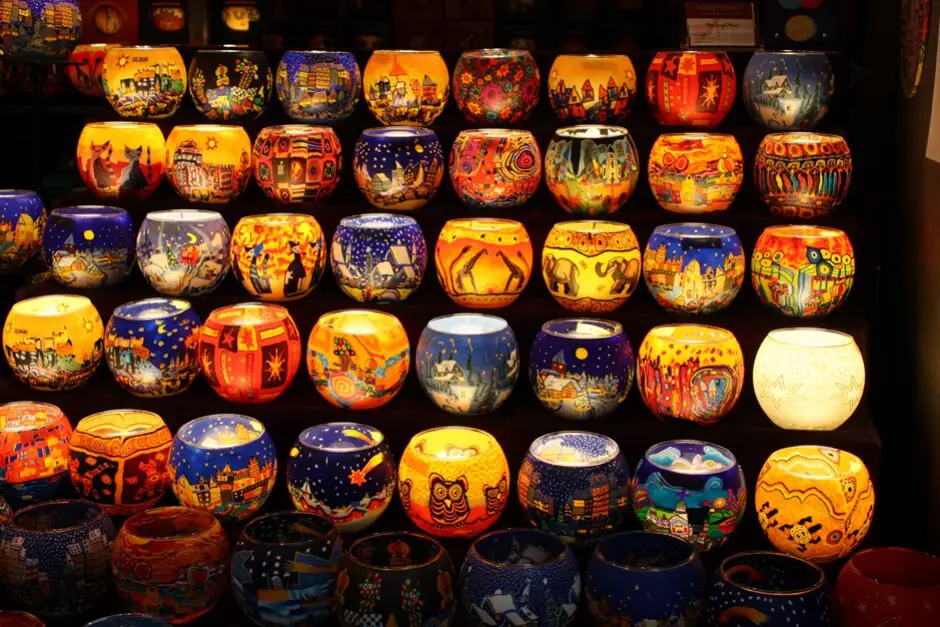 Let yourself be inspired by our photos! Maybe you also feel like visiting the Christmas market on Domplatz?
In Petar's video you can follow us on our stroll through the Christmas market:
Opening hours of the Christmas market Salzburg at the cathedral square
Which events on the Salzburg Christmas Market you will find out under this link.
---
Overnight tips in and around Salzburg
For a night in Salzburg we recommend the Naturidyll Hotel Hammerschmiede in Anthering *that only takes about 15 minutes outside of Salzburg in the middle of the forest. What's better than the Christmas time?
---
Travel Arrangements:
Arrival by plane, train and bus
Lufthansa, Austrian Airlines and other airlines fly to Salzburg. You can also take the train to Salzburg. or take one of the long-distance buses * to Salzburg.
Rental car:
Accommodation in Salzburg
Hotels in Salzburg * Book online via booking.com.
Our travel tips for Salzburg
These travel tips we tested ourselves. Maybe there is something for you?
---
Discover Christmas tips for Salzburg
Find more Slow Travel Tips here.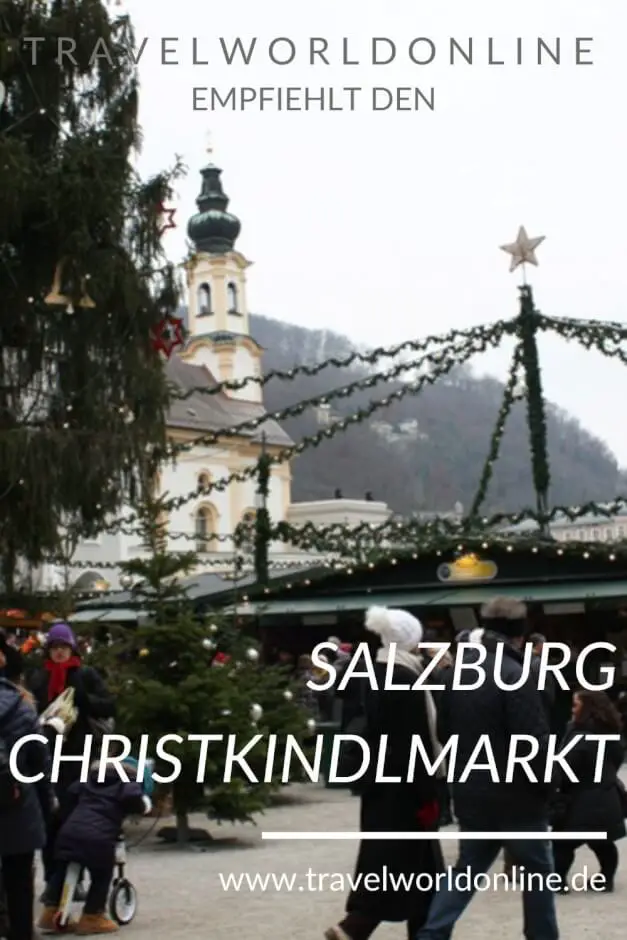 Do you already know:
Source Christmas Market Salzburg: own research on site. We would like to thank Salzburg Tourism for the friendly invitation to this trip.
Text Salzburg Christmas Market: © Copyright Monika Fuchs, TravelWorldOnline
Photos Salzburg Christmas Market: © Copyright Monika Fuchs, TravelWorldOnline
Christmas market on Domplatz in Salzburg